Suspect arrested over 12 year old's rape last Wednesday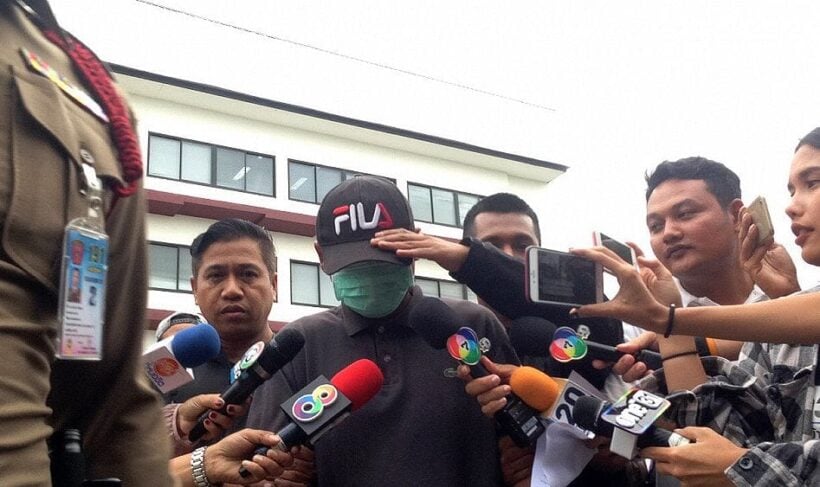 by Supachai Phetchthewee, Khanathit Srihirundaj
"Samruay initially confessed to police that he had raped the girl because he became sexually aroused after taking drugs."
A 42 year old suspect, wanted for the alleged rape of a 12 year old girl in an abandoned building in Bangkok's Bang Kapi district last Wednesday, has been arrested and taken into custody. 'Samruay Jitcheun' was arrested last night while lying low at the Bung Samran community in Ramkhamhaeng area following a tip-off about his whereabouts, police told a press conference this afternoon.
Samruay initially confessed to police that he had raped the girl because he became sexually aroused after taking drugs.
A police probe also found that Samruay had two arrest warrants for two separate theft cases against him: one in Sai Mai precinct and the other in Min Buri precinct, while he had also been arrested twice on charge of taking narcotic substances in Bangkok in 2012 and 2018.
The crime was initially labelled a gang-rape case but a police probe later determined that Samruay was the rape suspect while his male friend, who had accompanied him and the girl into the building at the time, allegedly was there to take drugs – an offence for which he will face separate charges, Samran explained.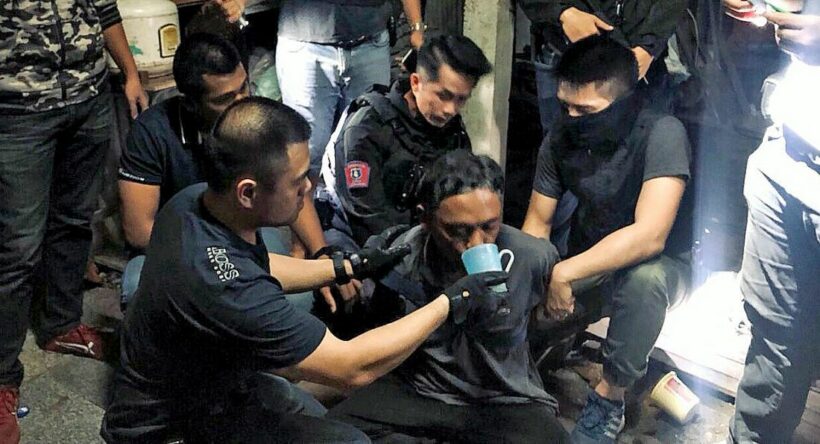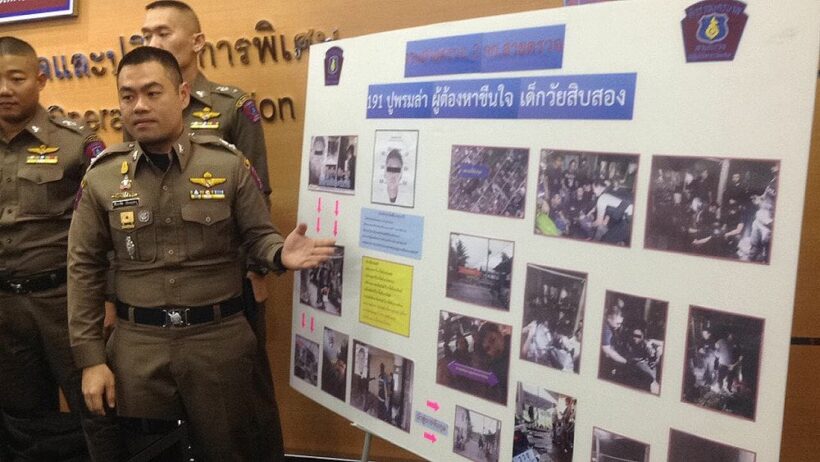 Police said Samruay was known as a family friend of the girl and reportedly gave her a lift to and from school occasionally.
He has been charged with raping a minor under 15 and "taking away" a minor from parents for a lewd act. On Wednesday, the day of the alleged attack, Samruay – who was involved previously in a drug crime and has no permanent job – showed up at the girl's house in the evening after having been out of contact with the family for a month.
Finding the girl alone at home, he allegedly lured her to go with him to buy snacks. The girl's mother was unable to locate the teen for hours before she showed up in her neighborhood late at night and told her mum she had been raped.
The mother and daughter filed a complaint at the Hua Mark Police Station, after which investigators inspected the alleged crime scene in an abandoned building at the end of Ramkhamhaeng Soi 81/4 in Bang Kapi district, and found traces of semen on a mattress.
According to the Women and Men Progressive Movement Foundation, which provides aid and legal consultation to victims of sexual assault or harassment cases, half of all rapes in Thailand as reported in 158 national news stories in 2011 were committed by family members (father, step-father, grandfather or brothers) or acquaintances (neighbour, friend, teacher or monk).
Only 33 per cent of such cases were committed by strangers.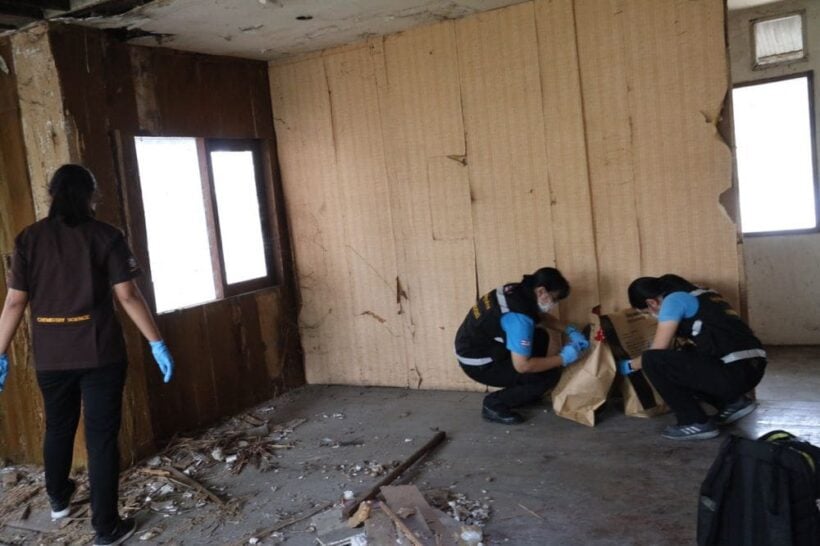 SOURCE: The Nation


Read more headlines, reports & breaking news in Bangkok. Or catch up on your Thailand news.
Cabinet waives tolls for 8 days over Songkran break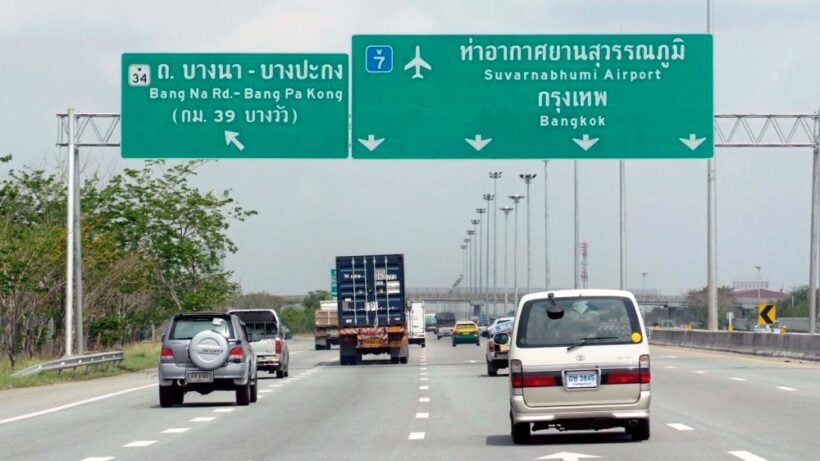 Thailand's cabinet has decided to waive tolls on the Bangkok-Pattaya and Bangkok-Bang Pa-in-Bang Phli motorways starting April 10 until midnight on April 18. This takes in the main Songkran break between April 12 – 14 and the annual 'seven days of danger'.
A Cabinet spokesperson say that a large number of people are expected to leave Bangkok for the provinces during the annual Songkran festival, so the cabinet decided to waive the toll fees to make travel a bit easier and less expensive.
Official holidays for the Songkran festival are from April 12-16, but many families are expected to set out 1-2 days before to avoid heavy traffic on the three main arteries to the northern, northeastern and southern regions.
The Transport Company will be adding extra buses to cope with the increased volumes of travellers and airlines have added flights to the schedule, while more trains will be provided during the holiday period.
75 year old mauled to death by pitbulls in Nonthaburi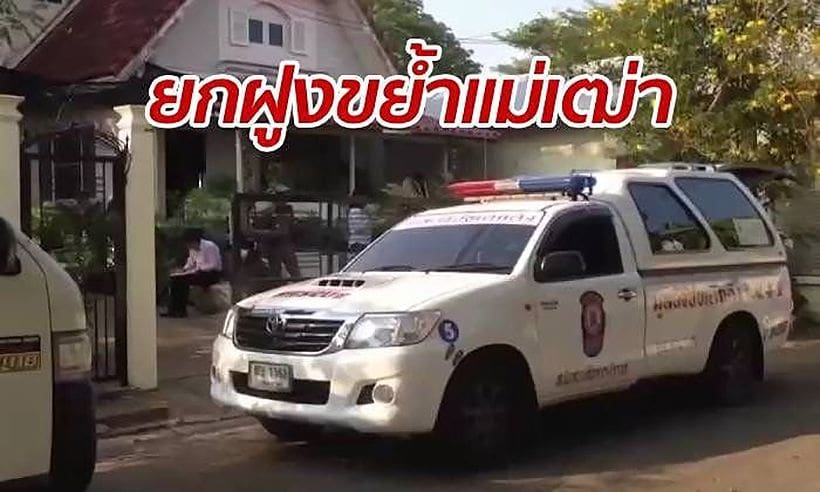 PHOTO: Sanook
A family have returned home to find the 75 year old Grandmother had been attacked and mauled by the family's six pit bull terriers.
The woman, named Iat, was lying in a pool of blood outside the house in Bang Bua Thong, Nonthaburi, on the west side of the Chao Phraya, Bangkok.
Sanook reports that she had been bitten all over suffering dozens of bites was already deceased.
The family's six pit bull terriers were put back in their cage and the police were called. The woman was home alone with the dogs while her daughter, son-in-law and child were out.
Police speculate the dogs were stressed in the heat or were affected by some strange smell. The report doesn't mention what action is being taken against the dogs.
SOURCE: Sanook
BKK taxi driver returns 400,000 baht to Danish tourist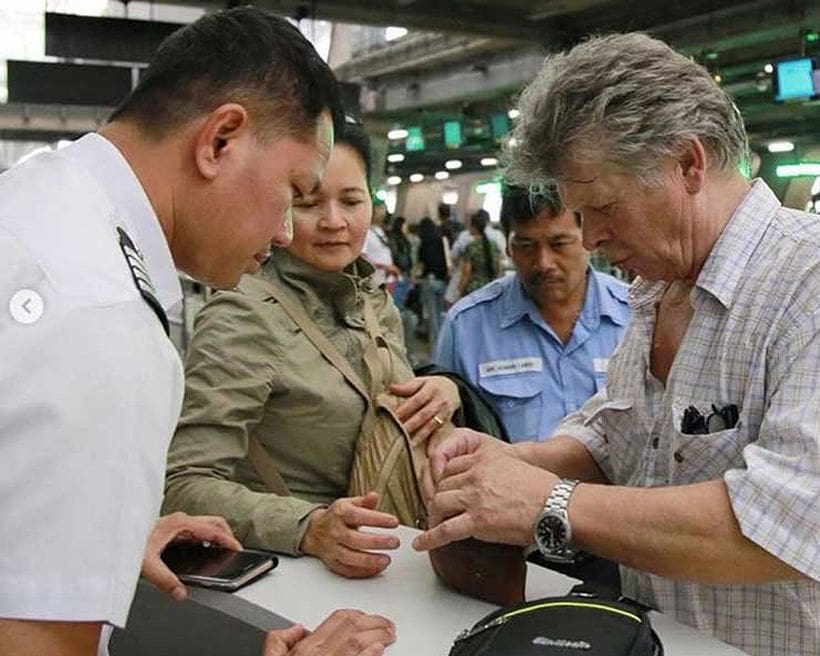 Usually maligned, it's great to post a good-news story about Bangkok's taxi drivers. A capital city cabbie is being praised after returning a bag containing 400,000 baht to a Danish tourist.
T News reports that Somsri Ralat picked up the Danish tourist and his Thai wife at BKK airport and was taking them to their Hotel in Bang Yai yesterday afternoon.
But after they arrived, and the taxi had departed, they realized they left a bag containing cash and documents in the back seat of the taxi.
Back in the taxi, when he arrived back at Suvarnabhumi, the driver contacted staff to ask for help in tracking down the couple.
A couple of hours later the couple were re-united with their bag at the airport.
Managing Director of Suvarnabhumi Airport Suthirawat Suwannawat says Mr Somsri was a credit to Thailand and his actions would be good for the country's image among foreign tourists.
Of course he was only doing the right thing but often taxi drivers get a bad rap for their behaviour. And the bad stories get most of the media space. So it's nice to have a happy ending to this taxi story.
It wasn't reported but one of the pictures indicate Somsri was rewarded for his honesty.
Passengers who leave personal belongings in the back of a taxi they have taken from Survanabhumbi can contact the Taxi Service Center, on 02 132 0360 or the AOT Contact Centre on 1722, 24 hours a day.
SOURCE: TNews