Siaran Langsung Kelayakan Pusingan Kedua Piala Dunia 2022 Malaysia lwn Emiriah Arab Bersatu (UAE) malam ini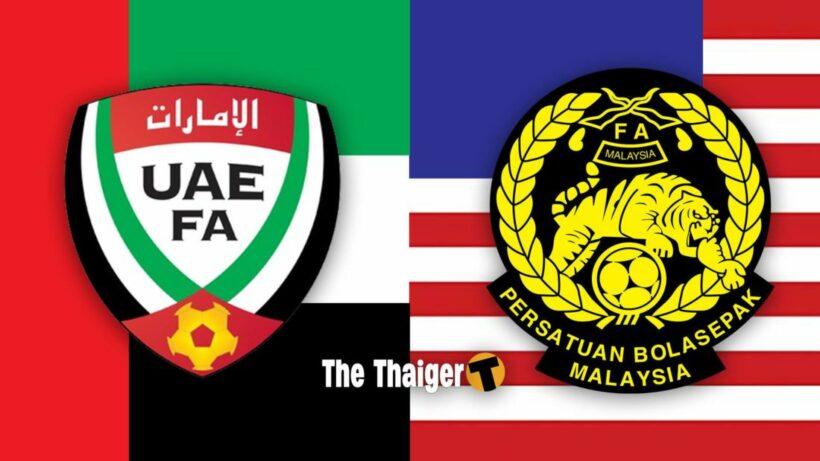 Malaysia akan berdepan Emiriah Arab Bersatu (UAE) dalam perlawanan kedua Piala Dunia FIFA 2022 di Stadium Nasional Bukit Jalil, Kuala Lumpur malam ini. Malaysia dan UAE berada dalam Kumpulan G dalam Piala Dunia FIFA 2022 dan 2023 Pusingan Kedua kelayakan Piala Asia AFC yang disertai oleh juara Asia Tenggara Vietnam, Thailand dan Indonesia.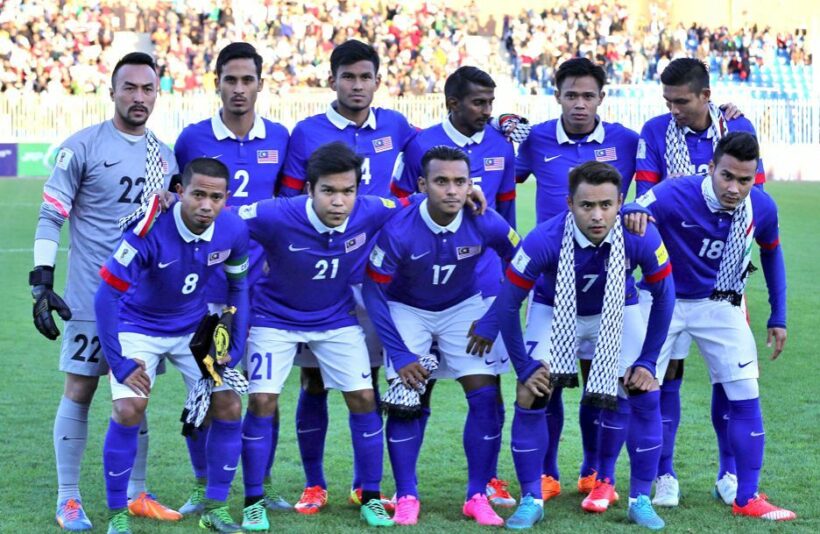 (UAE) akan membuat penampilan pertamanya dalam acara kelayakan pada hari malam ini, setelah Malaysia telah membuat kemunculan hebat  apabila menumbangkan indonesia 3-2 di stadium Bung Karno pada 5 september lalu, di mana Mohamadou Sumareh menjaringkan pemenang masa kecederaan menjaringkan 3 gol untuk pasukan Tan Cheng Hoe.
Pertemuan terakhir menentang ( UAE ) merupakan antara rekod terbukur pasukan kebangsaan apabila dibelasah 10-0 dalam perlawanan kalayakan Paala Dunia 2018/Piala Asia 2019 di Abu Dhabi empat tahun lalu. Berbeza perlawanan ini, skuad kebangsaan akan bermain di gelanggan sendiri di mana sokongan Harimau Malaya mampu menjadi pemangkin kejayaan pasukan negara dalam mendapat 3 mata penuh.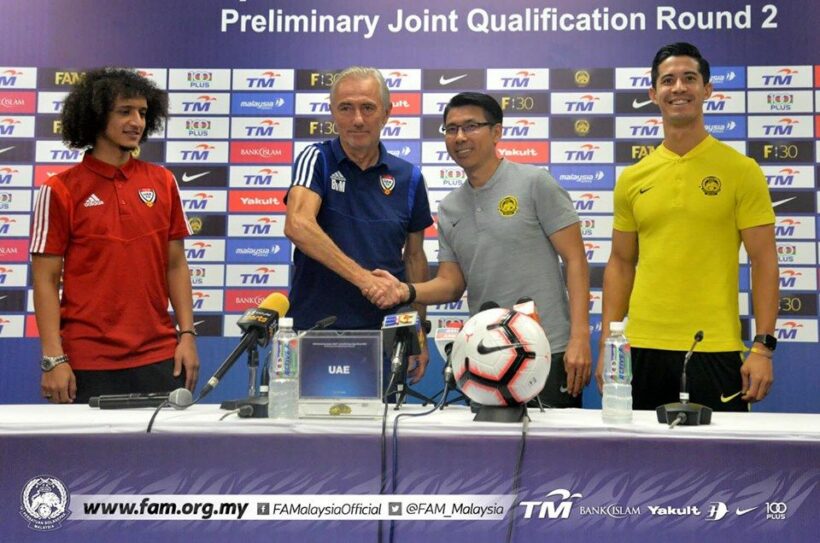 Pasukan Malaysia, kendalian Tan Cheng Hoe akan beraksi empat kali di Stadium nasional. Selain menetang  Emiriah Arab Bersatu (UAE) pada malam ini, Thailand (14 Nov 2019), Indonesia (19 Nov 2019 ) dan Vietnam pada 31 Mac 2020.
Skuad Harimau Malaya menunjukkan kematangan dan kesedaran taktikal setelah mengalahkan Indonesia di kubu mereka. Percaturan strategi yang berbeza mungkin akan menjadi taruhan jurulatih kebangsaan, Kerana (UAE) pasukan yang mempunyai Kelibihan fizikal dan teknikal maka pendekatan yag berbeza diperlukan berbanding melawan Indonesia.
Mereka perlu bersikap tegas dan bersabar agar tidak dibuli lagi oleh UAE malam ini.
Harimau Malaya kini dibarisi pemain yang sudah bersedia daripada segi fizikal dan teknikal. Kehadiran pemain seperti La'Vere Corbin-Ong, Mohamadou Sumareh, Brendan Gan dan Matthew Davies dilihat dapat memberikan saingan daripada aspek fizikal kepada pihak lawan.  Dengan Kehadiran Mohamadou Sumareh di bahagian serangan serta ketenangan Brendan Gan mengemudi bahagian tengah Harimau Malaya maka tidak mustahil untuk pasukan negara memberi tentangan yang hebat kepada UAE.
Dahulu, kita sering kali ditewaskan dengan mudah di udara. Namun dengan pemain yang disebut itu kita mampu memberikan saingan kepada pemain UAE. Pemain seperti Shahrul Saad, Adam Nor Azlin juga dilihat mempunyai fizikal yang baik dan dijangka boleh memberikan aksi terbaik yang ditagih skuad negara.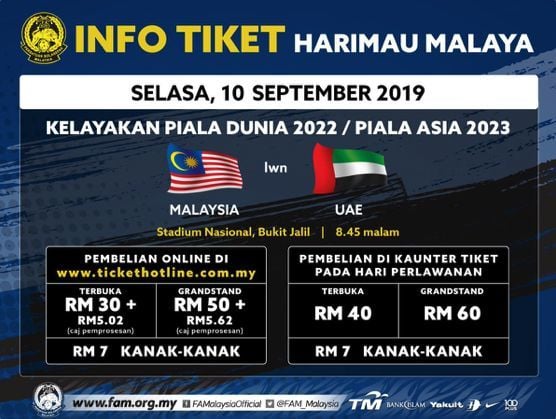 Buy Ticket HERE.
Untuk perlawanan pada malam ni, UAE  tanpa skuad pemain tengah yang cedera Khalfan Mubarak.Pemain berusia 24 tahun itu mengalami kecederaan semasa latihan di Bukit Jelutong baru-baru ini . Walaupun ketiadaan Mubarak adalah kerugian besar, Van Marwijk mempunyai mempunyai skuad perlindungan yang mencukupi. Walaupun rekod miskin terhadap UAE, skuad malaysia mempunyai kelebihan untuk memalukan UAE.
Malaysia hanya mengalahkan UAE dua kali dalam 11 pertemuan sejak 1980. UAE menimbulkan kekalahan terburuk Malaysia dalam sejarah pada 2015 dengan kemenangan 10-0 dalam perlawanan kelayakan Piala Dunia di Abu Dhabi.
Kekalahan itu adalah kenangan pahit untuk ditelan dan membawa kepada peletakan jawatan jurulatih kemudian Dollah Salleh.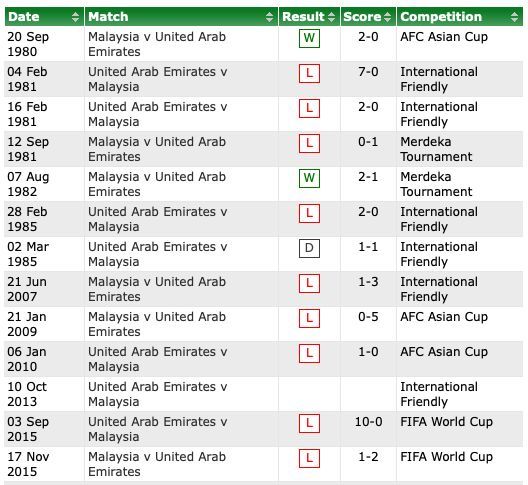 Pemain –pemain UAE, Omar Abdulrahman berlari mengelilingi rakyat Malaysia dalam perlawanan itu, mendirikan lapan daripada 10 gol, dengan penyerang Ahmed Khalil menjaringkan empat gol dan Ali Mabkout membantu dirinya untuk melakukan hatrik.
Terdapat berita buruk untuk Malaysia kerana Omar telah kembali ke kecergasan penuh selepas kecederaan baru-baru ini dan pemain berusia 28 tahun itu bersedia menghantui Malaysia sekali lagi.
Walaupun sasaran Malaysia layak ke Piala Asia 2023 di China, UAE mempunyai impian yang lebih besar, iaitu untuk memotong untuk Piala Dunia 2022 di Qatar.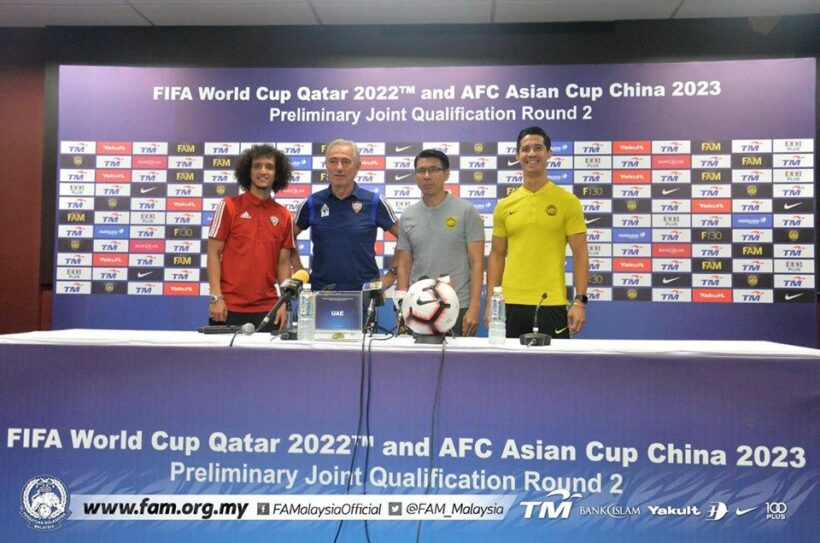 Click the LIVE LINK HERE.

Join the conversation and have your say on Thailand news published on The Thaiger.
Thaiger Talk is our new Thaiger Community where you can join the discussion on everything happening in Thailand right now.
Please note that articles are not posted to the forum instantly and can take up to 20 min before being visible. Click for more information and the Thaiger Talk Guidelines.