Siaran langsung untuk Indonesia – Kualifikasi Piala Dunia Thailand, malam ini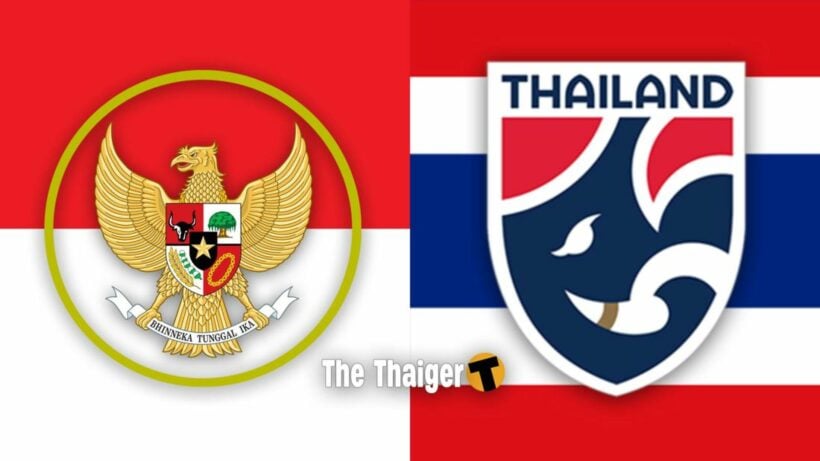 Setelah mengalami kemunduran dalam pembukaannya, baik "Garuda" dan "War Elephants" Thailand saling berhadapan dalam pertandingan kedua Kualifikasi Piala Dunia FIFA 2022 di Stadion Gelora Bung Karno di Jakarta ,malam ini. Pertandingan ini adalah salah satu dari pertandingan paling penting yang dimainkan malam ini ,Dan paling di nantikan bagi para penggemar sepak bola Indonesian mau pun Thailand
Current standings

Sementara Thailand ditahan imbang tanpa gol oleh juara Suzuki Cup 2018 Vietnam di Bangkok, Indonesia mengalami kekalahan 3-2 dari finalis Suzuki Cup 2018 Malaysia. Mohamadou Sumareh mencetak gol kemenangan di injury time babak kedua di Gelora Bung Karno, Kamis lalu. Pertandingan malam ini adalah bagian penting dari perjalanan kedua tim di babak kualifikasi tahun ini. Mari kita lihat apa yang terjadi terakhir kali kedua tim berhadapan …
AFF Suzuki Cup 2018. Thailand 4-2 Indonesia on November 17, 2018
Itu adalah pengulangan final 2016 dua tahun yang lalu di Stadion Rajamangala Bangkok, tetapi kali ini di babak grup edisi terbaru Piala Suzuki AFF. Pertandingan itu termasuk dua gol kelas dunia dan kemenangan yang pantas bagi tim Thailand ketika peluit akhir berbunyi. Tapi kali ini Indonesia yang mengejutkan suporter Thailand terlebih dahulu ketika Zulfiandi mencetak tendangan jarak jauh tepat sebelum tanda setengah jam untuk memberi Indonesia keunggulan 1-0.
Indonesia akan mencetak satu menit dari waktu melalui Fachrudin Ariyanto, tetapi itu akan menjadi penghiburan bagi tim Bima Sakti. Thailand akhirnya mengakhiri kampanye mereka di semifinal Malaysia, sementara Indonesia memiliki turnamen untuk melupakan tersingkir di babak grup dengan kemenangan tunggal.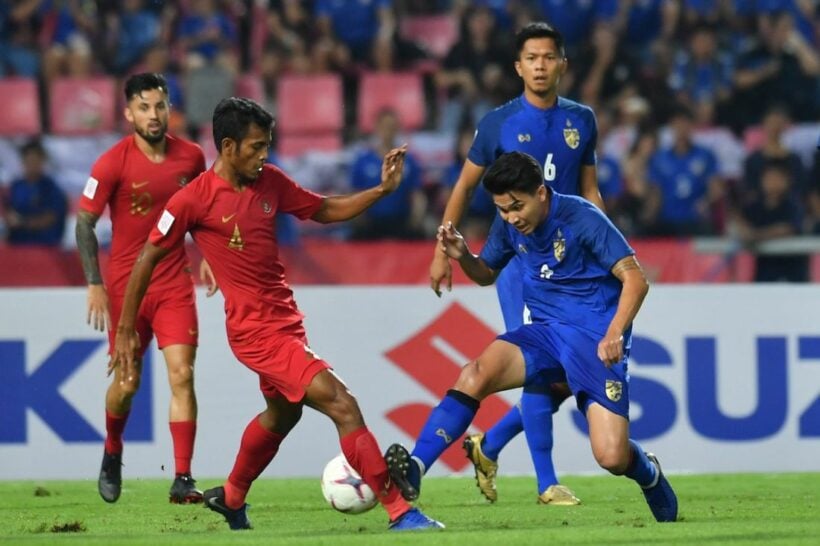 Pemain Thailand tiba di Jakarta pada hari Sabtu dan sejauh ini telah menjalani beberapa sesi pelatihan untuk menyesuaikan diri dengan ibukota Indonesia. Asisten pelatih Totchtawan Sripan telah mengakui bahwa para pemain tim nasional Thailand perlu meningkatkan sejumlah hal sebelum mereka berhadapan dengan Garudas di Stadion Gelora Bung Karno yang menakutkan.
LIVE LINK HERE
Keep in contact with The Thaiger by following our
Facebook page
.
Never miss out on future posts by
following The Thaiger
.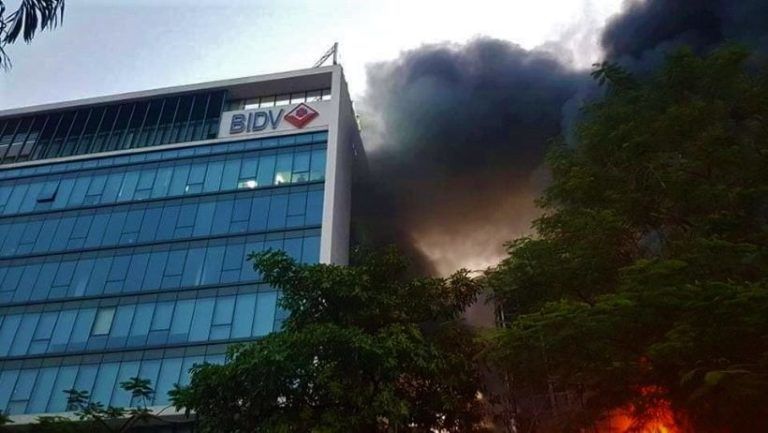 PHOTO: vietnamnet.vn Hôm qua một vụ hỏa hoạn lớn đã xảy ra tại Trung tâm điện máy Hoàng Gia, đường Lê Hồng Phong, quận Ngô Quyền, Hải Phòng. Rất may không có thiệt hại về người nhưng toàn bộ tài sản đã bị thiêu rụi. Ngay khi nhận được thông tin, lực lượng chức năng và chính quyền thành phố đã có mặt để chỉ đạo và xử lý công tác chữa cháy. Công an thành phố đã huy động 11 xe chữa cháy cùng 100 cán bộ chiến sĩ đến hiện trường. https://www.youtube.com/watch?v=0ZSxWUE03w0 Hiện trường vụ cháy (Nguồn: THVL […]
Đường sắt nghìn tỷ Cát Linh – Hà Đông: hàng loạt sai phạm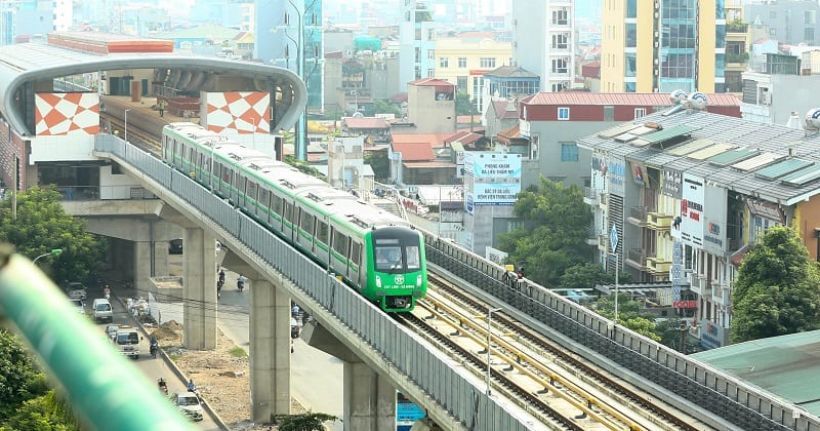 Dự án đường sắt nghìn tỷ Cát Linh – Hà Đông sau 11 năm vẫn ngổn ngang chưa biết bao giờ mới hoàn thiện. Đáng nói, trước khi khởi công, bộ GTVT đã biết dự án không hiệu quả kinh tế nhưng các bên vẫn ngó lơ để làm. Kết quả kiểm toán hoạt động xây dựng và việc quản lý, sử dụng vốn đầu tư dự án đường sắt Cát Linh – Hà Đông được Kiểm toán Nhà nước (KTNN) gửi tới Bộ Giao thông vận tải (GTVT) cho thấy: hàng loạt sai phạm trong quá trình lập, thẩm […]
Nokia 7.2: Thiết kế đẹp, giá tốt, cấu hình cực "chất" trong phân khúc tầm trung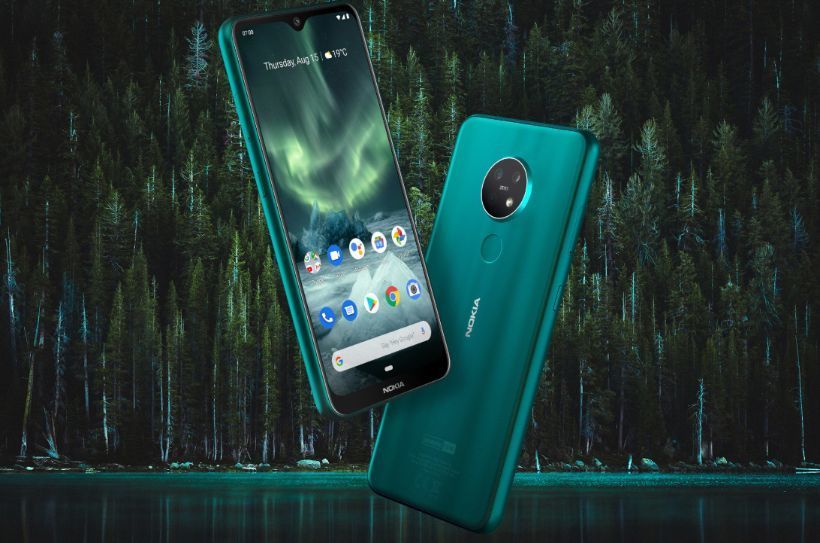 Tại triển lãm IFA 2019 đầu tháng 9, Nokia cho ra mắt Nokia 7.2, phiên bản nâng cấp của mẫu Nokia 7.1 ra mắt năm 2018. Nokia 7.2 được làm bằng khung polycarbonate kẹp giữa các tấm kính cường lực Gorilla Glass với hiệu ứng gradient khuếch tán ánh sáng trông rất cao cấp. Màn hình của 7.2 cũng lớn hơn đáng kể so với người tiền nhiệm, với kích thước màn hình là 6.3 inch. Màn hình của máy rất sắc nét với độ phân giải Full HD + và hỗ trợ công nghệ HDR sống động. Trình chơi […]