Thai Airways challenging claims of over US$7 billion from leasing companies and Rolls Royce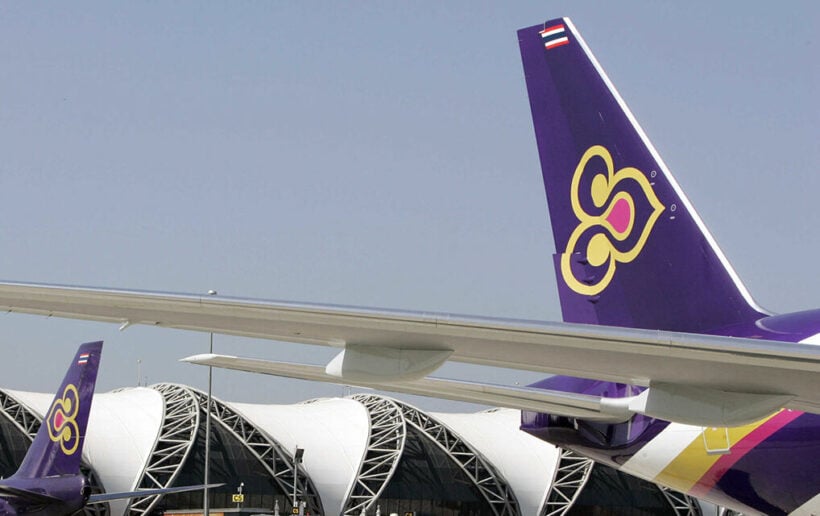 Thai Airways is questioning claims from the lessors of some of its aircraft and Rolls-Royce, who service some of their aircraft engines. The airline is currently in the middle of lengthy bankruptcy proceedings as the court wades through thousands of creditor claims.
The lessor and maintenance claims total over $US$7 billion. Thai Airways says that it's not liable for the payments as they relate to expenses after it went into bankruptcy proceedings and therefore is afforded protection from the Bangkok Court. According to Bangkok Post, the national airline is challenging US$6.3 billion claimed by 48 aircraft leasing companies and another 33 billion baht Rolls-Royce claims it is owed for jet engine maintenance services.
Neither the airline or any of the leasing or maintenance companies have offered comments to the story. The national carrier submitted its debt restructure plan to the Thai bankruptcy court on March 2.
The disputed amounts total more than half of Thai Airways' total debt liability, some 410 billion baht. Unless the airline is able to reach some sort of agreement with the leasing companies or Rolls Royce, it is likely that the airline will be formally declared bankrupt, even if the court accepts the airlines' remainder of the recovery plan. Even to get to the middle of 2021, Thai Airways will need to find 30 billion baht just to get its fleet back into the skies and to resume a revised flight schedule.
The airline also has to pay a one-time severance fee for employee that accepted early retirement and voluntary redundancies. The airline says it will also require the injection of an additional 50 billion baht over the next 24 months. It is hoping to access these funds through a new round of share offerings or borrowings – both a difficult prospect given Thai Airways' decade-long string of losses, along with the current world economy.
Airline pundits are saying that, what they know of the recovery plan, it still fails to address much of the national airlines' top-heavy management and old fleet. They also worry about a failure to renegotiate lease payments on much of the existing fleet and the future actions of the lessors.
Thai Airways another record loss of US$4.7 billion in 2020 after grounding its fleet due to Thailand, and the world's, border closures in response to the Covid pandemic. Thai Airways shares were suspended from trading in February. Thai Airways shares fell 54% last year.
In the meantime much of its fleet gathers dust, and black mould, racked up in rows at Suvarnabhumi Airport, a sad state for the once proud national carrier for Thailand.
Creditors are expected to vote on the plan by May 12.
SOURCE: Bangkok Post
Keep in contact with Thaiger by following our Facebook page.
Never miss out on future posts by following Thaiger.
Aviation authority calling for 20,000 vaccine doses for crew, ground staff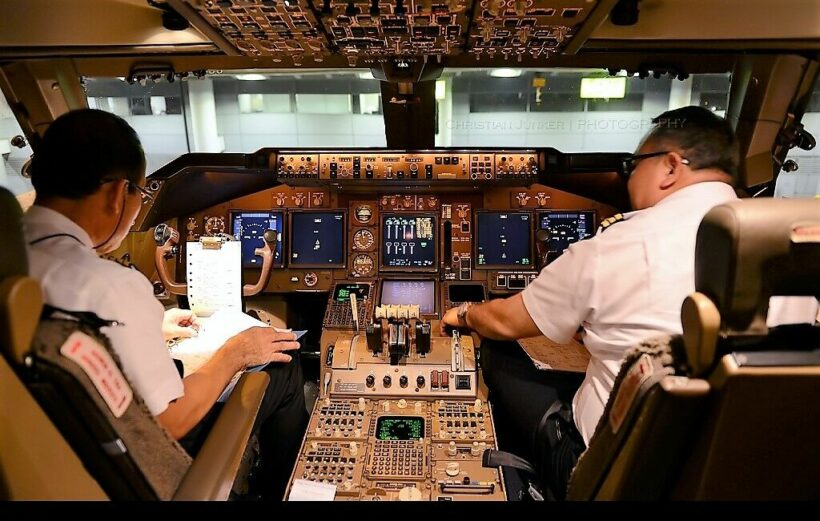 The Civil Aviation Authority of Thailand is calling for vaccine doses to protect around 20,000 airline crew and ground staff before the country re-opens to international tourists. The CAAT says it's vital that those working in the aviation industry are protected and has submitted its request to the Centre for Covid-19 Situation Administration.
According to Suthipong Kongpool from the CAAT, there are around 20,000 airline employees, including crew and ground staff, who will need to be vaccinated. As 2 doses are required, a total of 40,000 doses are needed to fully protect staff. The Bangkok Post reports that the CAAT will meet on Thursday to review the aviation sector's readiness for when the country re-opens without international arrivals having to quarantine.
Suthipong says they are seeking enough vaccine doses to protect employees of Thai-registered carriers.
"It's a confidence-building measure for tourists and those providing the services to them."
From July, the southern island of Phuket will be the first part of the country to waive quarantine for vaccinated international arrivals, subject to 70% of local residents being vaccinated. The "sandbox" project is a pilot programme that will be expanded to other areas if it proves successful. Between October and the end of the year, 5 other provinces – Phang Nga, Surat Thani, Krabi, Chon Buri, and Chiang Mai – are expected to adopt the programme. Officials hope to be able to re-open the country fully from January 2022.
According to the CAAT, the first foreign visitors expected to return to Phuket will be Chinese tourists, given that country's success in managing the pandemic. Meanwhile, the CAAT says Thailand will see a 7% increase in air traffic this month compared to last, with a total of 36,150 domestic and international flights.
SOURCE: Bangkok Post
Keep in contact with Thaiger by following our Facebook page.
Never miss out on future posts by following Thaiger.
Labour union angry over changes to Thai Airways staff contracts under rehab plan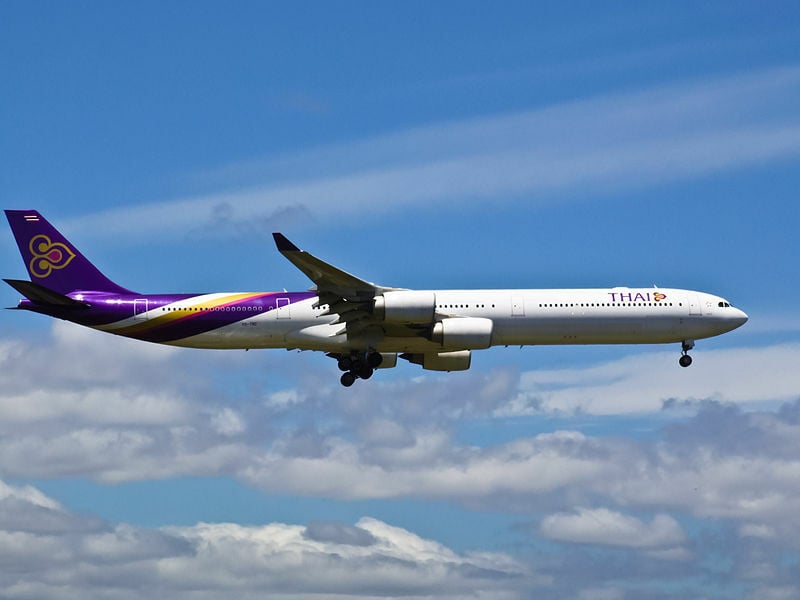 Union representatives are questioning changes made to the employment terms of Thai Airways staff as part of the national carrier's debt-restructuring plan. The labour union claims the changes have removed or diluted several staff entitlements and welfare benefits, pointing the finger at acting president, Chansin Treenuchagron, who signed the orders.
The union is calling on the Department of Labour Protection and Welfare to review the changes to check if they align with a debt-restructuring plan submitted to the Central Bankruptcy Court. According to a Bangkok Post report, the union believes the signed orders may go against the terms of the rehab plan currently being reviewed by creditors. They include an order related to the company's new organisational structure, as well as the screening of workers who will continue to be employed by the carrier during and after the rehab process.
Union representatives accuse the airline of changing the terms and conditions of employee contracts, meaning weaker welfare benefits. They are asking the DLPW to confirm if the changes comply with the 1940 Bankruptcy Act, the 1975 Labour Relations Act, and the 1998 Labour Protection Act. The union says that if the changes are found to violate the acts, Chansin should be ordered to cancel the orders and draw up new employment terms that comply with the airline's rehab plan and with employment law.
SOURCE: Bangkok Post
Keep in contact with Thaiger by following our Facebook page.
Never miss out on future posts by following Thaiger.
Leader of Thai cryptocurrency exchange warns regulators about tight restrictions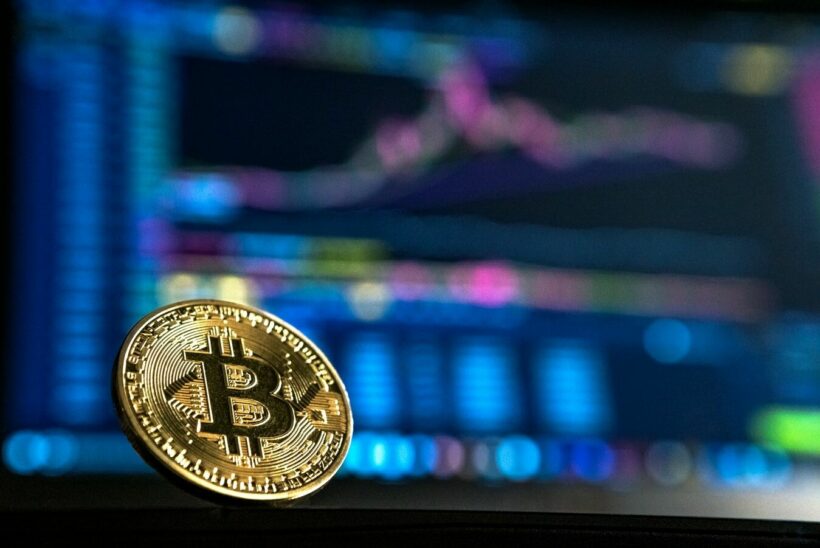 The co-founder of Thailand's largest cryptocurrency exchange has slammed regulators for plans to set requirements that would limit who can trade cryptocurrency. Following a drastic spike in domestic crypto trading, Thailand's Securities and Exchange Commission, decided to look into tighter restrictions and say traders will be soon required to have experience, be educated in trading or pass an exam.
Too many regulations will push some Thais away, according to 33 year old Atichanan Pulges, co-founder and CFO of Bitkub. He warns that too many restrictions might drive amateur traders to unregulated international platforms in other countries.
Atichanan told Bloomberg that these restrictions will do little to stem the increasing popularity of cryptocurrencies in Thailand. The SEC's restrictions were proposed in response to an unprecedented surge in crypto trading beginning in November 2020. According to the SEC's own data, crypto-trading in Thailand jumped six fold from 18 billion baht in November to 124 billion baht in February. Bitkub themselves reported a daily turnover of 4.2 billion baht throughout February, a jump of nearly 40% from the previous month.
Thai authorities continue to struggle with the increasing popularity of cryptocurrencies, as they strive to balance embracing innovation with protecting investors. The SEC recently walked back potential restrictions which would have limited crypto purchases to those with a minimum income of 1 million baht after public backlash. Instead, they've proposed a program to educate potential investors of the risks involved in investing in the notoriously volatile crypto market.
Undeterred by any potential regulations, Bitkub – who claim to host around 90% of crypto trading in Thailand – have announced plans to expand over the coming year, aiming to double their current staff to 500 and introduce their own debit card. The company is also aiming to achieve the coveted 'unicorn' status (a private valuation of more than $1 billion) at some point in the near future.
SOURCE: Bloomberg
Keep in contact with Thaiger by following our Facebook page.
Never miss out on future posts by following Thaiger.