Thai government ditches water fights for Songkran – back to basics for 2021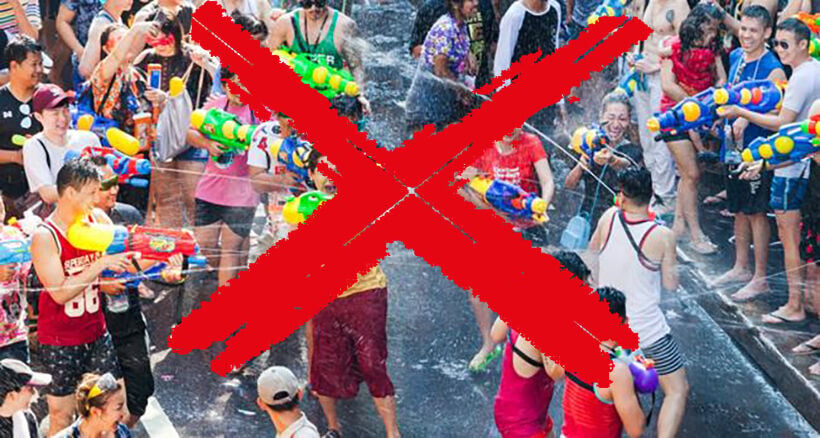 So we're going to have Songkran this year but not as we know it. The CCSA and Public Health Ministry have formally taken the 'song' out of Songkran for 2021. They have determined that there won't be any foam parties, no activities where you get together with all your friends for Songkran activities and no 'water splashing', a polite way of saying no water fights, throwing or water pistol battles. The government is promoting traditional Songkran celebrations for 2021 and hoping Thais will head home for a drier celebration than usual and avoid the big water battles that have become the norm over the past few decades.
In 2020 Songkran was put on hold as Thailand was right in the middle of its first series of lockdowns and restrictions in reaction to the Covid pandemic. In last year's case it was just a total cancellation of Songkran, the Thai new year celebrations. Even most of the cross-provincial travel, as Thais head back home for the April 13 family celebration, was cancelled.
But the CCSA has allowed some Songkran activities. You will still be able to pour water over Buddha and Buddhist statues, enjoy the tradition of gently pouring water on elders in your family and Thai will be able to travel across all provincial borders this year. So less SuperSoakers and more gentle splashing.
But it's clear the Thai government is wanting to avoid any 'moist' skirmishes where families and friends get together for smaller and larger water fights. There would be pick-up trucks filled with barrels of iced water and driven around neighbourhoods drenching their friends and passersby. In the tourist areas like Pattaya, Phuket and Chiang Mai, there were much larger organised activities and the annual celebration of water was becoming somewhat of a tourist mecca for backpackers looking to party, armed with water pistols, eye shields and a pair of sandals.
The 'back to basics' Songkran 2021 will be a big disappointment for many people, and another kick in the pants for places like Pattaya and Phuket that would have promoted larger Songkran events, but it may promote a resurgence of the older, and gentler traditions of Songkran. And there will be some expats who will definitely enjoy walking down the streets, or riding their motorbike, on April 13 without having a bucket of cold water thrown at them.
📱 Download our app on Android or iOS for instant updates on your mobile
📧 Subscribe to our daily email newsletter
👍 Like/Follow us on Facebook
🔔 Subscribe to or Join our YouTube channel for daily video updates
Burmese students to hold Bangkok cultural event to support Civil Disobedience Movement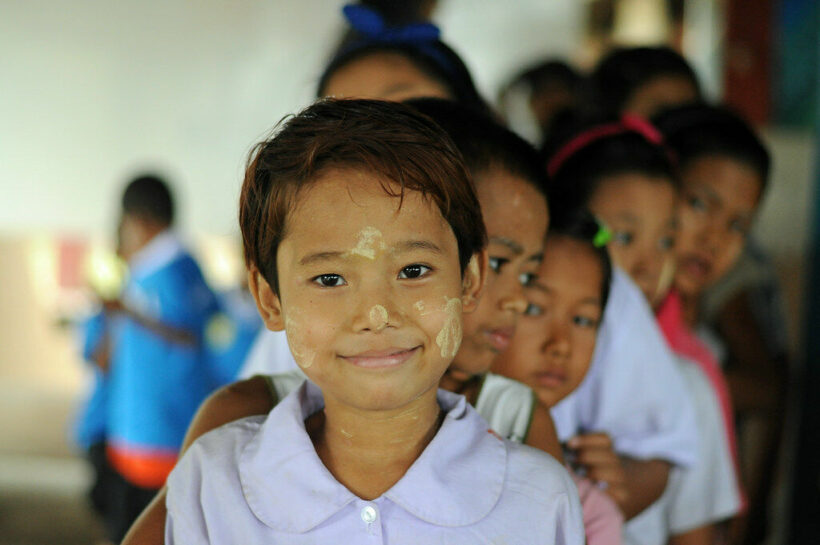 Burmese students in Thailand are holding an art and culture concert to raise awareness and funds for the Civil Disobedience Movement. The concert, called "Myanmar Spring," will be held on April 24 at the Bangkok Art and Culture Centre. The event will help fund the movement, which has staged protests over the February 1 coup in Myanmar by the military. It will honour the families of internally displaced individuals and of those who have lost their lives in the conflicts.
Last Friday, the Myanmar military allegedly killed 82 civilians, according to the Assistance Association for Political Prisoners, an advocacy group. The military then told the families of those killed that they would have to pay US$85 to recover their loved ones' bodies, according to Bago University Students' Union's Facebook page as well as Radio Free Asia's Burmese service.
Eyewitnesses in Bago say the Burmese military used grenades, RPGs, and assault rifles to quell anti-coup protestors, forcing many villagers and activists to flee and go into hiding. Military security forces are going through the neighbourhoods now and have cut off internet access. Since the February 1 coup, the military has been systematically cracking down against peaceful protesters, detaining 3,000 civilians and killing over 700 more.
NGO Human Rights Watch had published a call for the EU to take action and implement strict sanctions on the Burmese military on Thursday. And yesterday the US Embassy in Myanmar joined the call, posting on Twitter, urging peace.
The art and cultural event will also be held virtually on the same day. Anyone wishing to support the event outside of attending can buy t-shirts at the food festival being held on April 13. The orchestral music concert will be performed by a group of student volunteers and others. There will also be a poetry recital and other heartfelt performances, which the artists say will reflect the struggles for democracy in Myanmar.
Information on tickets and performances for "Myanmar Spring" is on their Facebook page HERE.
SOURCE: Thai PBS World
📱 Download our app on Android or iOS for instant updates on your mobile
📧 Subscribe to our daily email newsletter
👍 Like/Follow us on Facebook
🔔 Subscribe to or Join our YouTube channel for daily video updates
Giant monitor lizard visits Thai 7 Eleven store, video goes viral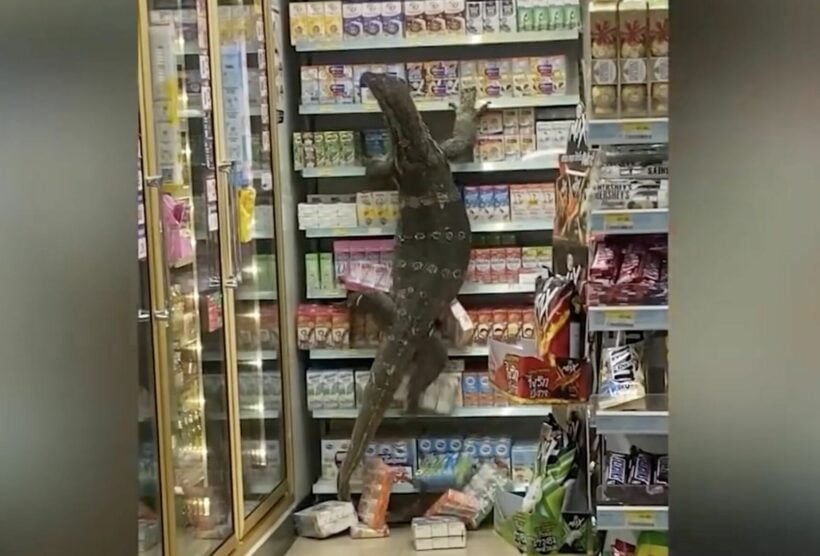 A giant, nearly 2 metre long, monitor lizard decided to visit a 7 Eleven store looking for food, with customers and staff wondering what he (or she) was going to do next. The lizard climbed up a fully stacked shelf of dairy products, with apparently no cares in the world, as he clumsily knocked off cartons of milk and other packages. At the top, he appeared to stop for a rest. After all, that was a big climb for a 2 metre monitor lizard.
Witnesses say he came from a nearby canal on the outskirts of Bangkok, in which it's speculated he probably struggled to find food outside due to months of dry weather that has led to lakes and canals drying up. Police were called and with them, they brought reptile handlers to catch the lizard and escort him outside. The video of the incident has gone viral worldwide, and can be watched HERE.
Noting from Culture Trip, monitor lizards will generally run away from people. They do not prey on humans but will defend themselves if threatened. They can make an intimidating hissing noise and often lash with their tail to protect themselves. Their claws and teeth can also inflict nasty injuries, which are prone to infection."
If you see a monitor lizard in the dairy section of your nearest 7 Eleven, best give it some space and leave the beasty's removal for some experienced hands.
SOURCE: YouTube/The Guardian
📱 Download our app on Android or iOS for instant updates on your mobile
📧 Subscribe to our daily email newsletter
👍 Like/Follow us on Facebook
🔔 Subscribe to or Join our YouTube channel for daily video updates
Weekend party event in Phuket reports positive Covid attendee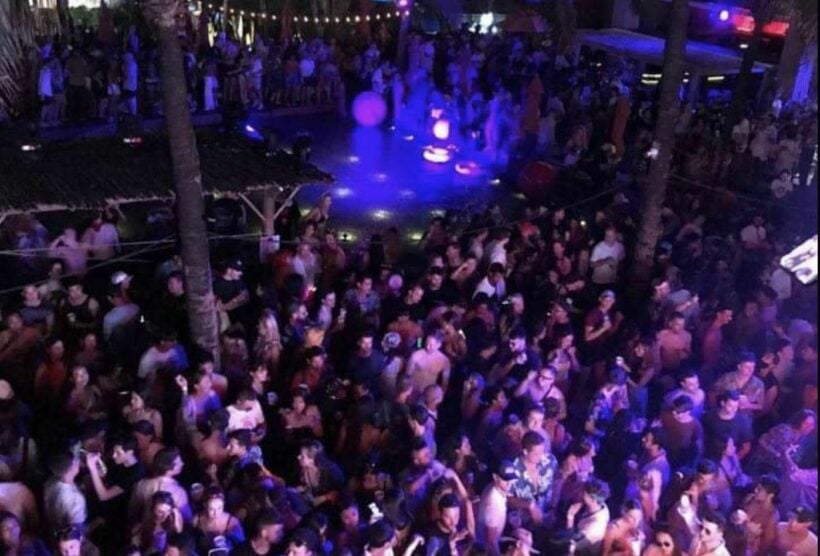 A band member from Bangkok who attended three 'Kolour' party events in Phuket over the weekend has tested positive for Covid-19. The main Kolour Beachside Main Event was held at Cafe Del Mar, along Kamala's foreshore. Other pre and post event parties were also held at Shelter and Illuzion, both in Bangla Road, Phuket.
The promoters Kolour Beachside have a published Covid-19 policy on their website.

The promoters sent out this letter today…
Thank you for joining us last weekend in Phuket at Kolour Beachside Pre-Party at Shelter April 2nd, Kolour Beachside Main Event at Cafe Del Mar Phuket April 3rd and Kolour Beachside After Party at Shelter and Illuzion April 3rd.
We have received enquiries from our guests ever since the news announced about a new wave that occurred in the Bangkok nightlife area.
We have been notified directly from one attendee that they tested positive for Covid 19 on April6th. The guest visited all 3 Kolour events in the past weekend. The guest also informed us that they attended one of the Bangkok clubs that has reports of a cluster before they arrived at our events and suspect this is the origin.
In light of this, we suggest all guests monitor their condition and, if in doubt, always put safety first by considering self-quarantine.
We are working with the appropriate authorities and will provide updates on a regular basis.
Please be aware of false rumours circulating around this situation and that we will only share verified information from sources on our channels.
Please follow to stay updated.
If you have any concerns or if you have any information that might be important around this, please email us directly at safety@wearekolour.com
Best, Kolour team
Laguna Phuket have postponed the Revive 555 Festival events following today's revelations. It appears that the band member contracted the coronavirus as part of the current cluster of infections recorded around Bangkok's nightlife in the past few days. Some photos shared with The Thaiger of the Cafe Del Mar event show very little mask wearing at the Kolour Beachside Party.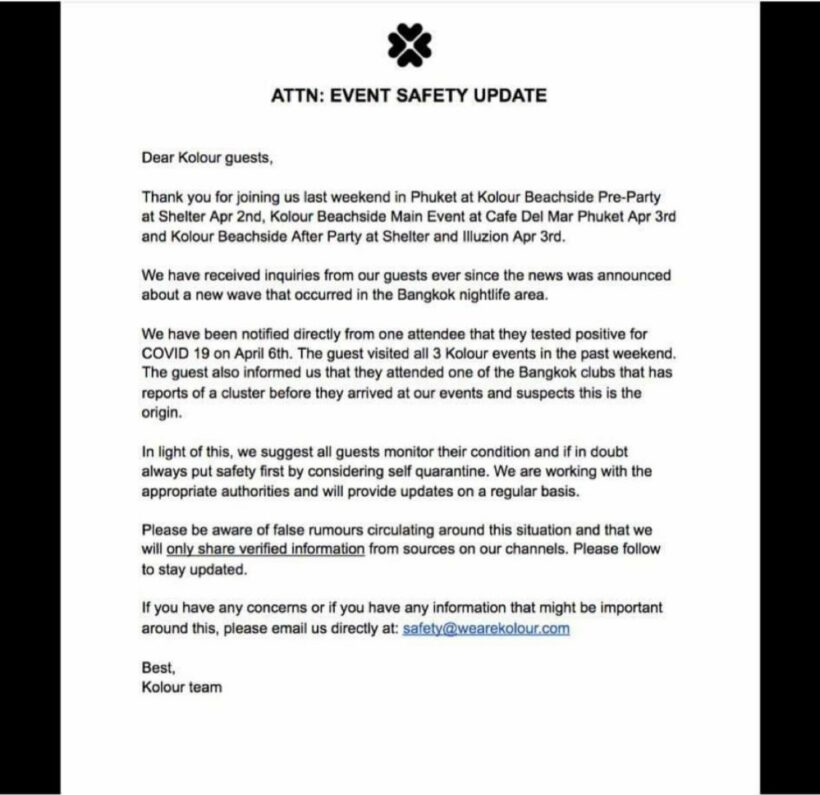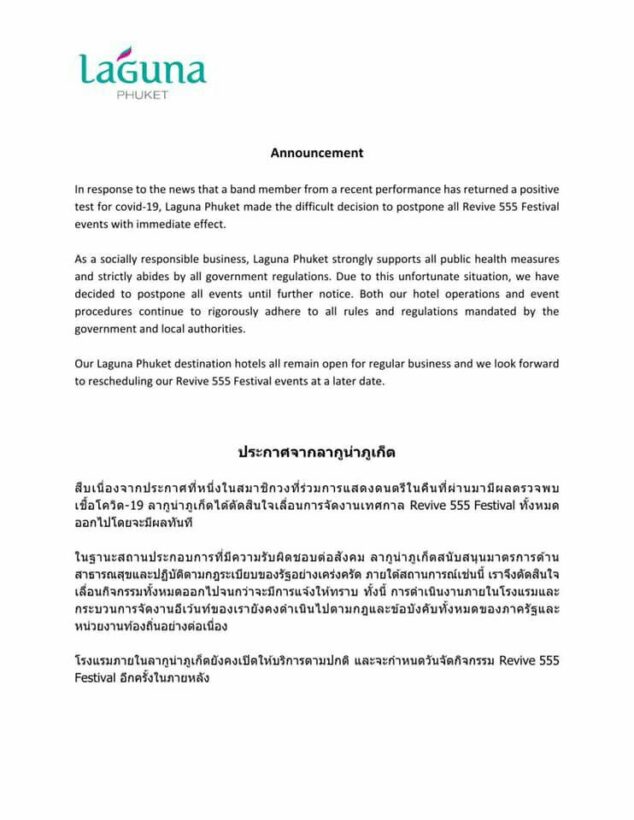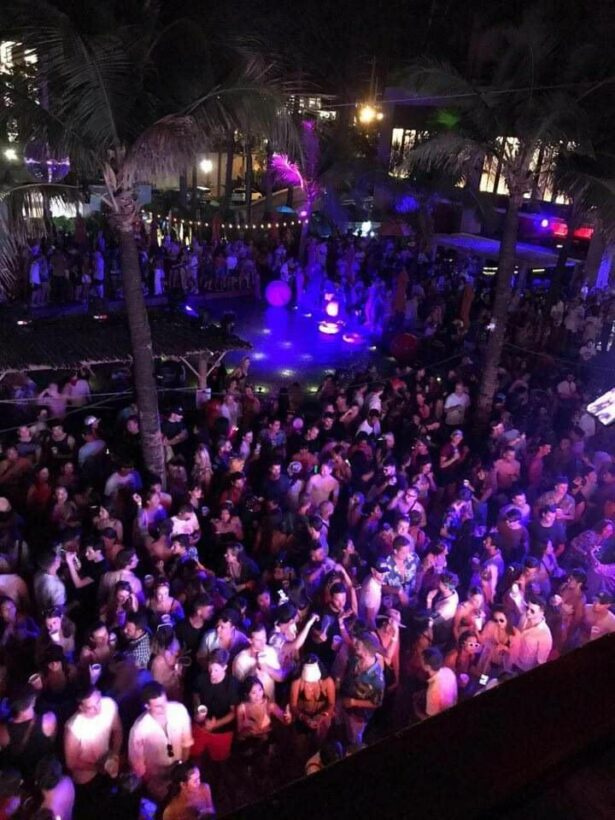 📱 Download our app on Android or iOS for instant updates on your mobile
📧 Subscribe to our daily email newsletter
👍 Like/Follow us on Facebook
🔔 Subscribe to or Join our YouTube channel for daily video updates