PM says no to 9 day holiday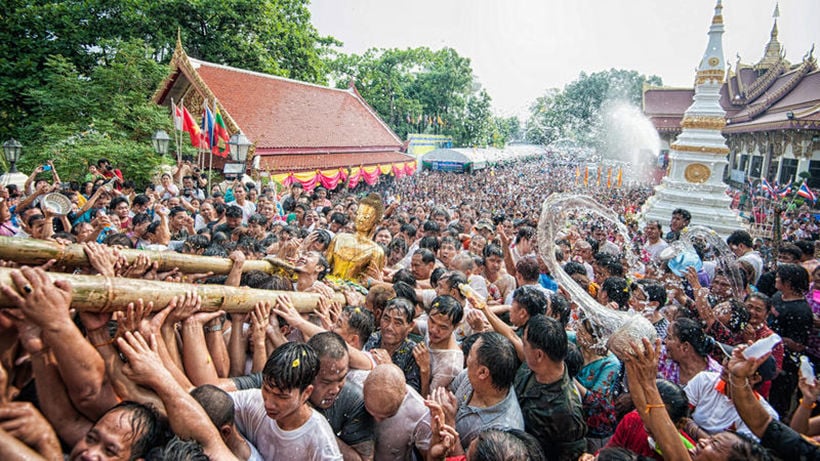 Prime Minister Prayut Chan-o-cha has dismissed the idea of extending the Songkran Festival holiday to nine days. The PM says the idea was not brought up at a government cabinet meeting yesterday and will not be discussed any further.
Prayut said he personally does not agree with a longer Songkran holiday and doesn't believe it would have a great effect domestic tourism, as suggested by proponents of the extended holiday.
"I think the normal holiday should be enough, because all public services are necessary. I don't think an extended holiday to spur tourism would generate much return."
The idea was to add two more days, Thursday, April 16, and Friday, April 17, so that Songkran, the Thai New Year holiday, would run nine days from April 11-19.
SOURCE: Bangkok Post
Keep in contact with The Thaiger by following our
Facebook page
.
No Songkran for Pattaya this year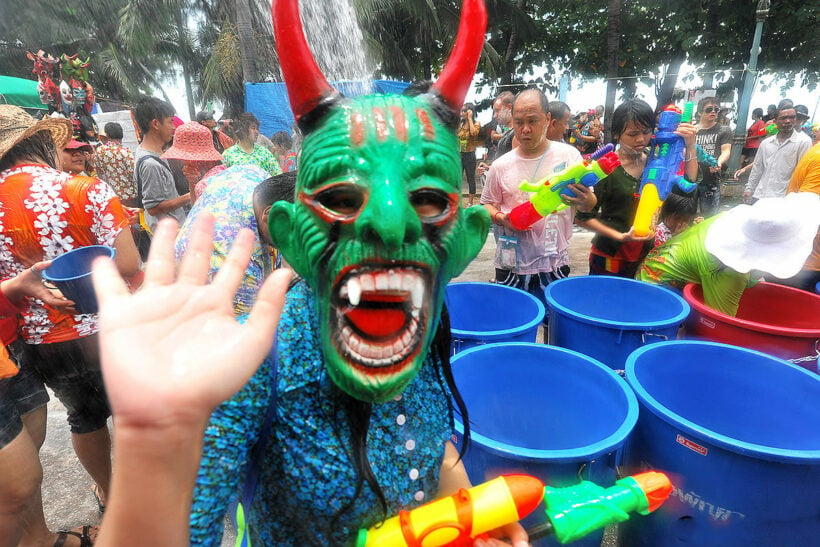 Pattaya's mayor today confirmed that Pattaya is cancelling virtually all official Songkran activities for this year due to concerns over the Covid-19 coronavirus outbreak. This includes the Wan Lai Festival scheduled for April 19, the single biggest event on the city's calendar, which attracts up to a half million tourists, both Thai and foreign, in what many consider Thailand's wildest Songkran party.
All Beach Road activities, parades, concerts, booths, et al are cancelled. Additionally the city is reaching out to private organisers such as Central Festival, urging them not to sponsor a Songkran water party.
Making merit to monks, traditional community Songkran meals, and religious activities, such as visiting sacred sites and relics and traditional Songkran activities will still take place, as will religious ceremonies at locations throughout Pattaya.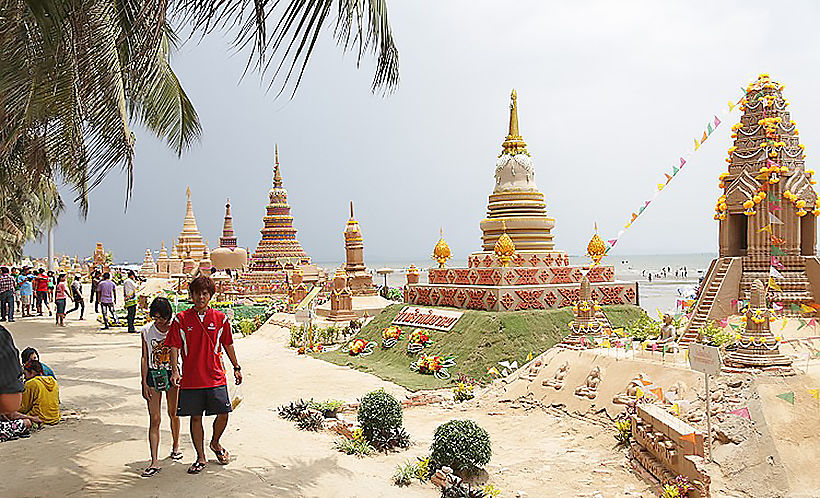 The Mayor urges residents and tourists not to throw water,which could help spread the virus, but noted that a closet ban would be unenforceable and there is no way to ban playing with water if people choose to at their own risk.
Songkran is the Thai New Year and the single biggest event of the year for Thais. Last year the festival, up to a week long in some provinces, made over 22 billion baht nationally. Pattaya's Songkran increased roughly 15% year on year in terms of revenue from domestic and international tourism.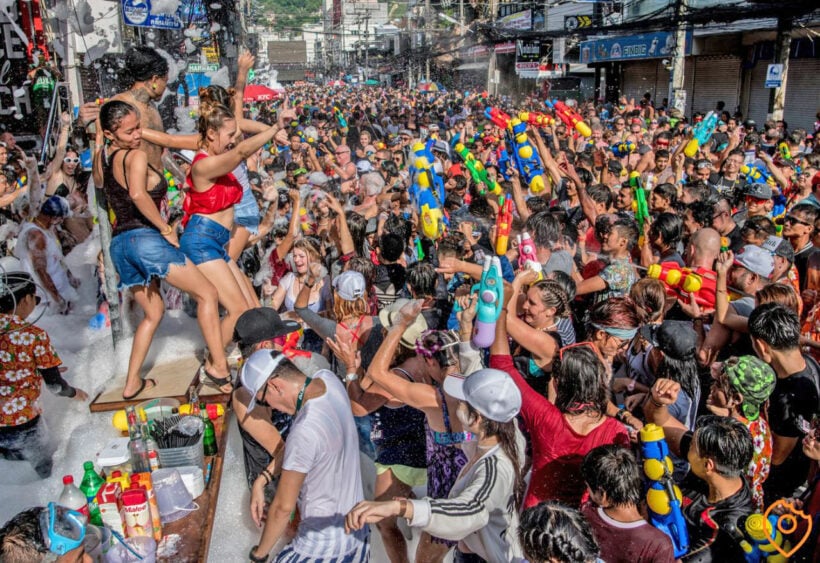 Many say the cancellation of the biggest tourism event of the year is bound to compound current tourism and business problems. Ironically, a historic drought, the worst in twenty years, means cancelling the customary water wars may help conserve water.
The news comes as other provinces announced the cancellation of major Songkran events. Yesterday evening, officials in Khon Kaen, Bang Saen, Phetchabun and Buriram all confirmed planned events had been cancelled, while in Phuket, all official celebrations in Patong have also been cancelled.
The cancellations are the latest blow to Thailand's ailing tourism industry, left decimated by the outbreak of the coronavirus.
SOURCES: The Pattaya News | thaivisa
Keep in contact with The Thaiger by following our
Facebook page
.
Patong cancels all official Songkran events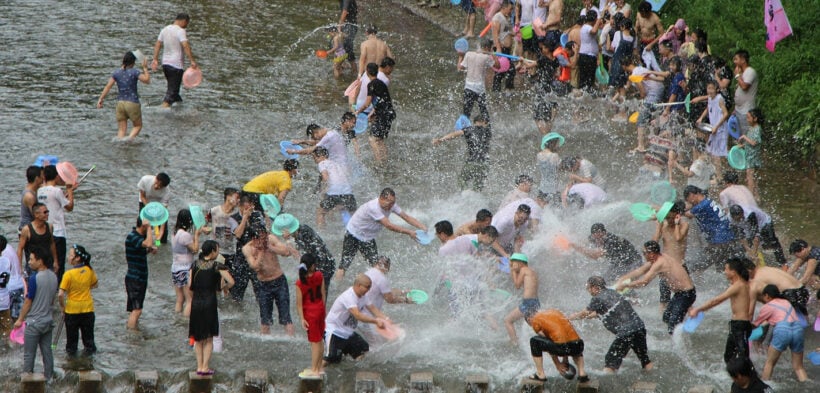 "This year, Patong will not hold any official Songkran festival celebration events at all."
All official Songkran events in Phuket's Patong municipality, including the "Songkran on the Beach" play zone and the DJ dance party have been cancelled. Patong Mayor Chalermluck Kebsup made the announcement on her social media channels yesterday.
Patong is the traditional epicentre for Songkran festivities in Phuket, with the beach resort town hosting a variety of celebrations events and entertainment performances on the beach for locals and tourists alike. Festivities were to be held each day and night, from April 11 through 15.
But Chalermluck says the festivities are off.
"This year, Patong will not hold any official Songkran festival celebration events at all. We held a discussion and concluded that we will not hold any official events at all because we want to avoid all risk of COVID-19 spreading, which becomes more likely with large crowds. We will make an official announcement soon."
Among the official events were the popular sand sculpting competition, the Miss Songkran beauty pageant, traditional Thai dance shows, live music performances and an electronic dance music party on the beach. The large public merit-making events traditionally held at Loma Park in the morning during the Songkran holidays have also been cancelled.
Chalermluck stressed that cancelling official public events did not mean there was a ban on celebrating Songkran in Patong.
"People still can enjoy their water play on Bangla Road. We don't have any authority to ban people playing with water during the festival. They can if they want to. But please be careful when playing, be polite and safe."
Thailand has not seen a community spread of the virus, and only confirmed 47 cases, the majority of whom have recovered, but as cases grow across the globe, there is concern that a massive event like the water festival, which could easily draw over a hundred thousand people, would risk spreading the disease further.
Songkran is the Thai New Year Holiday and the single biggest holiday event on the Thai calendar. The events cancelled were the public events, people are of course free to celebrate privately.
SOURCES: The Phuket News | The Pattaya News
Keep in contact with The Thaiger by following our
Facebook page
.
Chon Buri's Bangsaen district cancels all official Songkran activities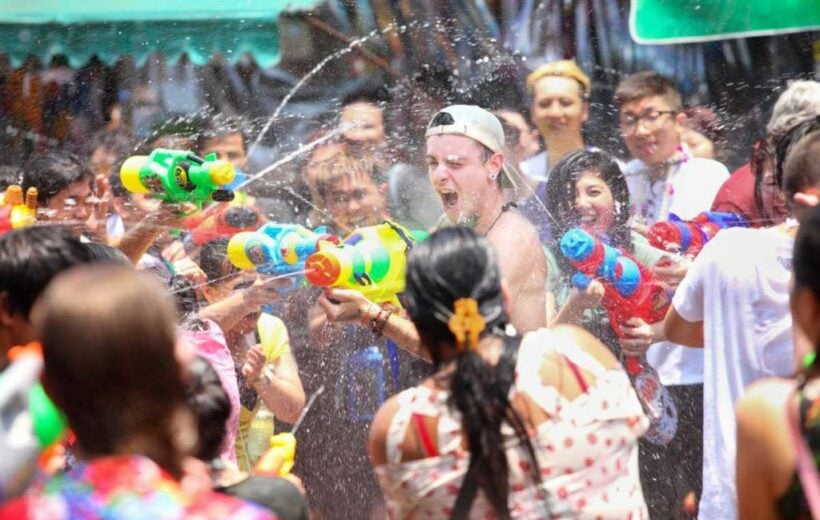 Saen Suk Municipality in Chon Buri province, near Pattaya, has cancelled the Wan Lai (Songkran) Festival activities scheduled for April 16-17. Narongchai Khunpluem, President of Saen Suk Municipality, made the announcement today via social media.
Khunpluem says the cancellation is due to concern about the spread of the COVID-19 coronavirus and the government's general instruction to avoid mass gatherings. The Songkran Festival typically attracts tens of thousands of partygoers and is the biggest holiday of the year in Thailand.
Khunpluem says that although he understands people will privately celebrate at home, and at bars and nightclubs, (as it is the Thai New Year), he pleads with them not to throw water, which could quickly spread the virus, and instead celebrate the holiday traditionally. He says water trucks and riding in pickups throwing water is prohibited.
The announcement was only for the Bangsaen area of Chon Buri, and not a national announcement. Pattaya City officials say they'll address Songkran tomorrow, after a meeting. Songkran in Pattaya is traditionally the biggest tourist event of the year, attracting hundreds of thousands. Songkran has been growing yearly and last year grew 15% over the prior year, and was the most financially successful Songkran ever, earning more than 22 billion baht for the country.
SOURCE: The Pattaya News
Keep in contact with The Thaiger by following our
Facebook page
.