Thai PM urges New Year partygoers not to drink and drive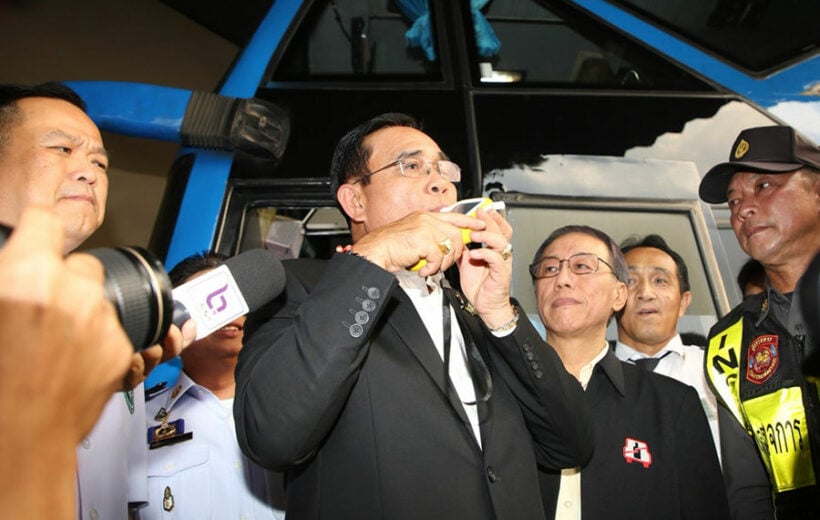 A reflective Thai PM Prayut Chan-o-cha has spoken out about his desire to further help the country, calling on citizens not to drink and drive during the year-end celebrations. The Nation reports that while speaking at an event in Bangkok, the PM declared his love for his fellow citizens, expressing his desire to change his name to something that better reflects his "faithful heart".
"I want to change my name to Ching Jai (faithful) because my heart (jai) is devoted to helping the country to develop further."
"During these auspicious moments of the New Year, I want everyone to be careful on the road to reduce accidents and deaths. There are many differences in our society, but don't see everything as difficult and have mercy on others since (sometimes) laws cannot not solve everything."
The PM went on to discuss what he sees as the three pillars of happiness, which he says are, "love yourself, love family, and love others".
"When an accident occurs all three of these are broken, so stay sober and keep your speed down to less than 80 kilometres per hour. The government hopes to see 0% accident even though that probably isn't possible. My family is getting bigger every day with police and people. Therefore, I want people to be safe during the festival."
The PM even went as far as volunteering to have his blood alcohol levels checked, showing a reading of zero. His comments come as police and emergency workers prepare for a significant increase in road users across Thailand as travellers make their way to various parts of the country to welcome in the new year.
The death toll is also expected to be high over one of the two peak road toll periods of the year (the other one being during Songkran in April).
Last year, 3,791 road accidents were reported during the new year holiday, with 463 fatalities and 3,892 injuries. Drink driving and speeding were reported to be the primary causes, while 75% of fatalities involved motorbikes. See earlier story HERE.
SOURCE: The Nation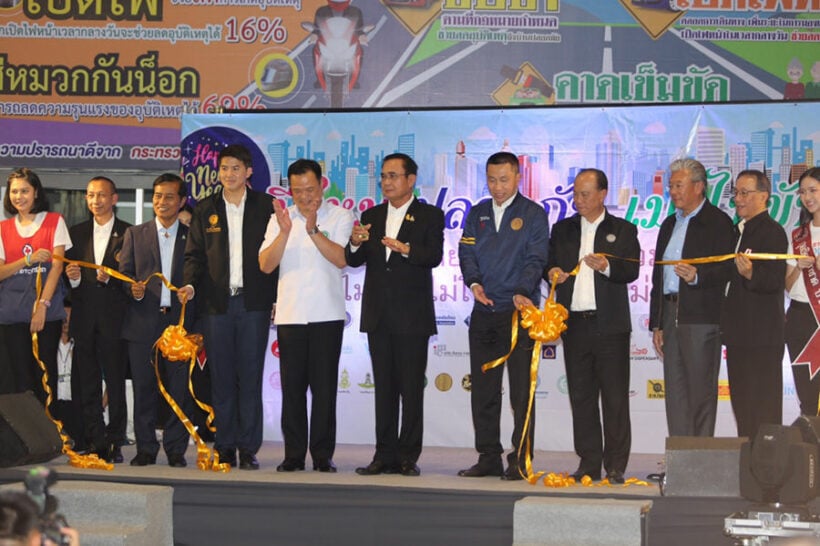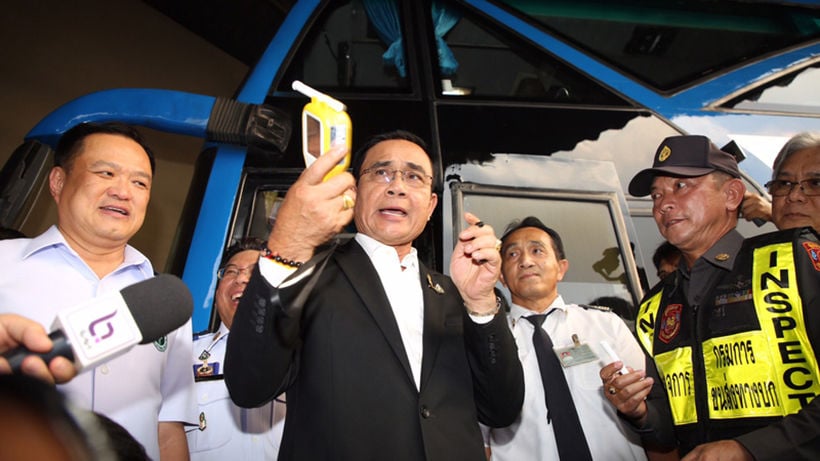 Keep in contact with The Thaiger by following our
Facebook page
.
Mother and baby killed in Nakhon Si Thammarat intersection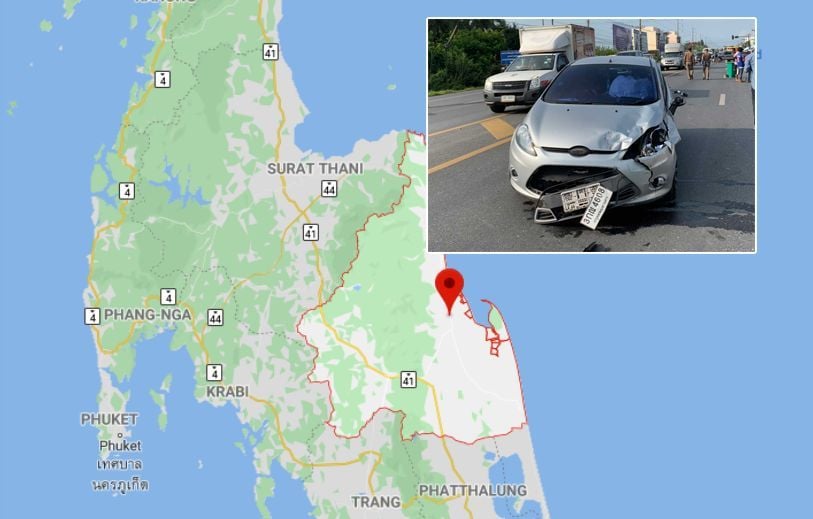 A mother and her 19 month old son have been killed after their motorcycle was struck by a car in a collision in Nakhon Si Thammarat, southern Thailand. The incident occurred at a three-way junction on Therdphrakiat road in the main city district this morning around 8am, according to police.
The 38 year old motorcycle rider, Supanrat Srisawang, was making a right hand turn at the intersection into Therdphrakiat road, heading for the main Nakhon Si Thammarat city area, and cut in front of an oncoming car. She was seriously injured in the collision. Her 19 month old son, Kongpop Tuankupong, was seated in front of her. He suffered a broken neck and head injuries and died at the scene.
The mother was rushed to Maharat Nakhon Si Thammarat Hospital where she was pronounced dead on arrival. The 32 year old driver of the silver sedan, Warissara Srisawang, who worked as a clerk at a nearby school, surrendered to police after the accident, according to the Bangkok Post.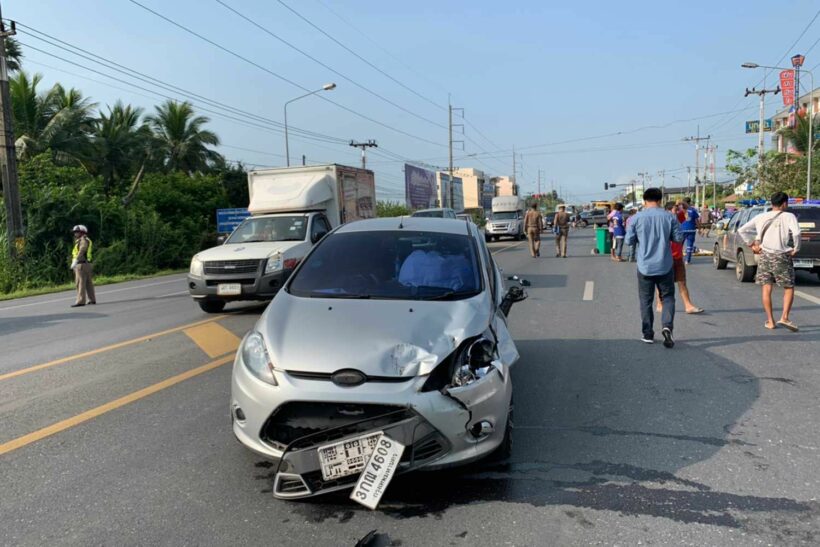 PHOTO: Nujaree Raekrun
Keep in contact with The Thaiger by following our
Facebook page
.
5 dead, 8 injured as tourist passenger van slams into rear of broken down truck in central Thailand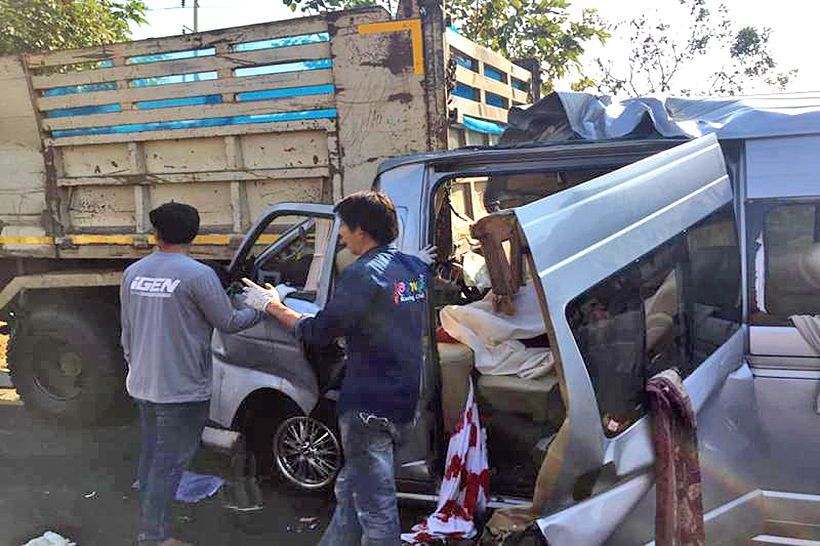 Five tourists have died and another eight injured after their passenger van slammed into the rear of a parked ten wheel truck that had broken down. The incident happened outside the Ban Noi PTT petrol station in Nong Phai district on the Saraburi to Lomsak Road.
The van was on its way from the south to Khao Khor in Petchabun, central Thailand. An investigation shows that the truck was positioned in the right hand lane and was about to be towed by a six wheel truck that was in front of it. Police confirm that was no warnings or signals to warn traffic approaching the site of the crash. They also confirmed that there were no braking skids on the road so the driver never even had time to react to the situation.
Four tourists died at the scene. Another died at the Nong Phai Hospital.
Two of eight people injured were found by emergency responders under the six wheeler. One was the driver of that truck who was fixing the towing arm at the time of the collision.
SOURCE: Daily News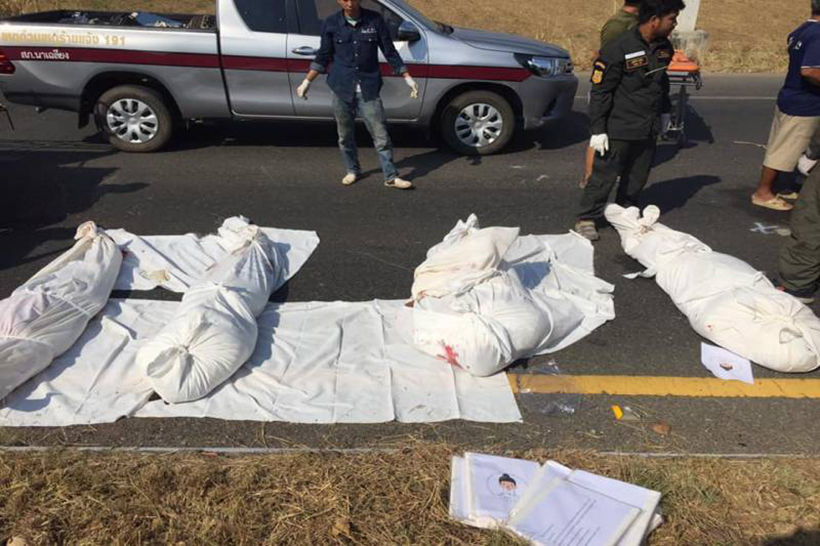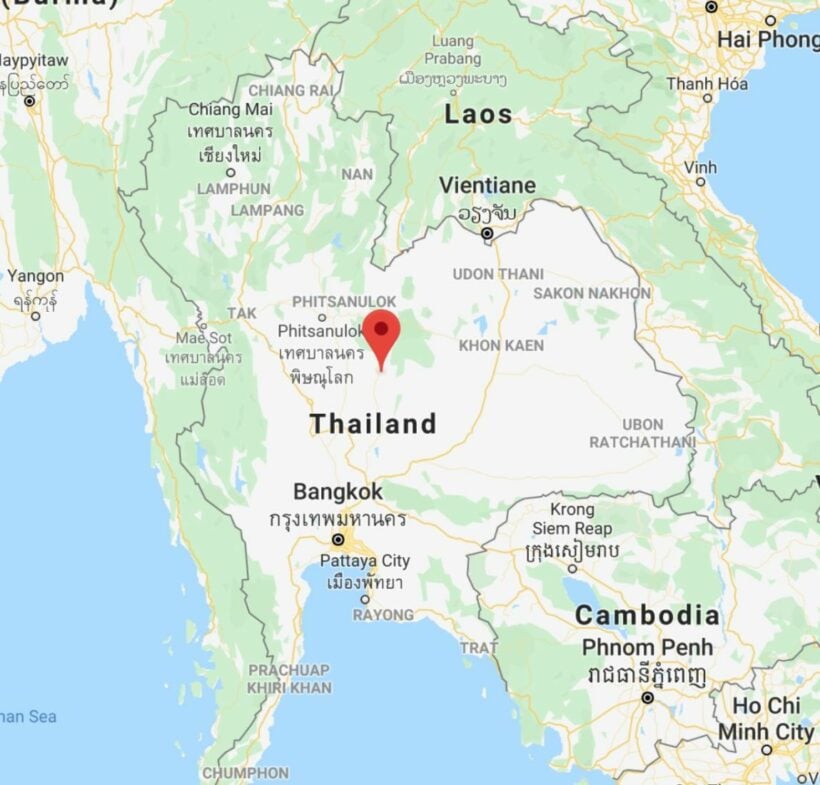 Google Maps
Keep in contact with The Thaiger by following our
Facebook page
.
This year's new year road toll in Thailand 20% lower than last year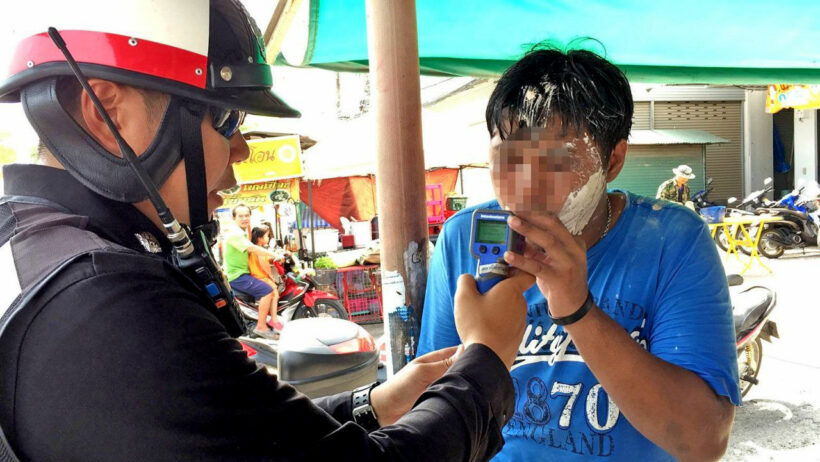 This year's Thai New Year holiday road toll has dropped 20%, compared to the same 7 days last year. In fact it's the lowest level since 2015. But 373 people still lost their life over the "seven days of danger", that encompassed the new year traffic and days before and after, as people returned to work.
The "seven days of danger" takes in the dates December 27 to January 2.
Yesterday, the final day in the annual road safety campaign, 45 people were killed around the country.
Over the past seven days an astonishing 83% of all deaths were people riding motorcycles, way up on the average of around 75%.
Over the seven day campaign there were 3,421 road accidents around Thailand, with 3,499 injuries. Bangkok had the highest number of deaths at 15, while Songkhla recorded the highest number of accidents at 116. There are 71 provinces in Thailand.
The cause of the deaths was predominantly drink-driving and speeding. A total of 230,603 drivers were charged with traffic offences, including 56,447 for failing to wear crash helmets whilst riding a motorbike and 51,686 people driving without a licence.
Thai PM Prayut Chan-o-cha says, despite the improvement, he was not happy with the figures since hundreds of deaths were still considered high.
"Authorities must remain vigilant and continue to find measures to lower the numbers further for the next long holidays during Songkran."
While the road toll dropped for the recent new year period, it is still a lot higher than the gaols adopted by the Thai Land Transport Department at below 10 per 100,000 population this year, or 664 vs the 22,000 (approx.) people that died on Thai roads last year (Wikipedia).
SOURCE: Bangkok Post
New Year "seven days of danger" road toll…

Keep in contact with The Thaiger by following our
Facebook page
.