Thailand ramps up drink-driving campaign for new year break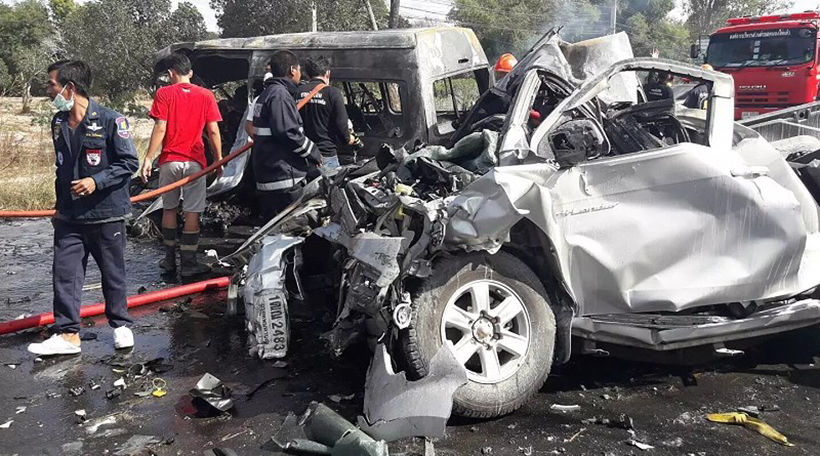 Government, police and local agencies are launching their annual no-drink-driving campaign to raise driver awareness and, hopefully, reduce fatalities during the New Year holiday, designated for December 27 to January 2.
Speaking in support of the campaign, Deputy national police chief Wirachai Songmetta announced 10 points of advice to drivers and bike riders in an effort to reduce road accidents in what is traditionally Thailand's most dangerous season. These will be rolled out in a national campaign to remind drivers and reinforce the messages.
His recommendations are not to speed, not to drive in the wrong lane, to obey traffic lights, to use a safety belt, to always carry a driver's license, not to pass other vehicles in dangerous spots, never to drive after drinking, to take extra care and always wear a helmet when on a motorbike, and never use a mobile phone while driving.
Last year 3,791 road accidents were reported during the new year holiday, with 463 fatalities and 3,892 injuries. Drink driving and speeding were cited as the main causes with 75% of the fatalities occurring on motorbikes.
SOURCE: National News Bureau of Thailand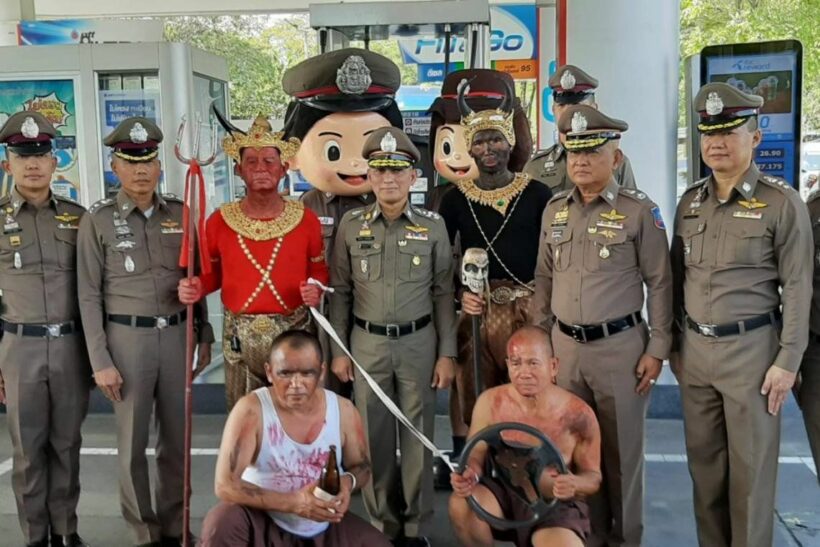 Keep in contact with The Thaiger by following our
Facebook page
.
82 year old Frenchman killed in motorbike crash with ATV in Phuket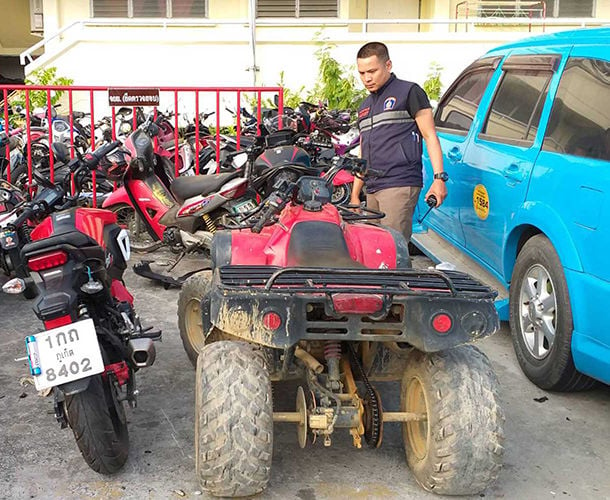 An elderly French man has died after an American woman lost control of her all-terrain vehicle (ATV) and crashed into his motorcycle in Chalong, southern Phuket. The woman was seriously injured. Police say the incident occurred on Soi Klum Yang in Chalong around 4pm on Thursday.
The crash involved a red ATV, and a black motorcycle ridden by the 82 year old Frenchman Robert Geoffray.
The woman, identified as 39 year old American Onome Alero Adeosun, suffered a broken right arm, leg and collarbone. Emergency workers found the elderly Frenchman lying unconscious on the road with serious head injuries. Medics performed CPR before sending both to Chalong Hospital, where the man was later pronounced dead.
His body was taken to Vachira Phuket Hospital for autopsy. The woman was transferred to Siriroj Hospital and is currently helping police with their investigation.
SOURCE: Bangkok Post
Keep in contact with The Thaiger by following our
Facebook page
.
Mother and baby killed in Nakhon Si Thammarat intersection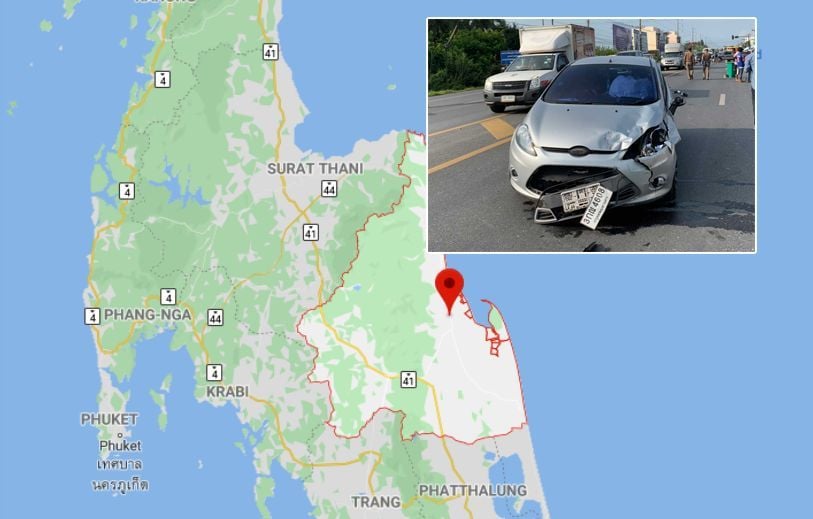 A mother and her 19 month old son have been killed after their motorcycle was struck by a car in a collision in Nakhon Si Thammarat, southern Thailand. The incident occurred at a three-way junction on Therdphrakiat road in the main city district this morning around 8am, according to police.
The 38 year old motorcycle rider, Supanrat Srisawang, was making a right hand turn at the intersection into Therdphrakiat road, heading for the main Nakhon Si Thammarat city area, and cut in front of an oncoming car. She was seriously injured in the collision. Her 19 month old son, Kongpop Tuankupong, was seated in front of her. He suffered a broken neck and head injuries and died at the scene.
The mother was rushed to Maharat Nakhon Si Thammarat Hospital where she was pronounced dead on arrival. The 32 year old driver of the silver sedan, Warissara Srisawang, who worked as a clerk at a nearby school, surrendered to police after the accident, according to the Bangkok Post.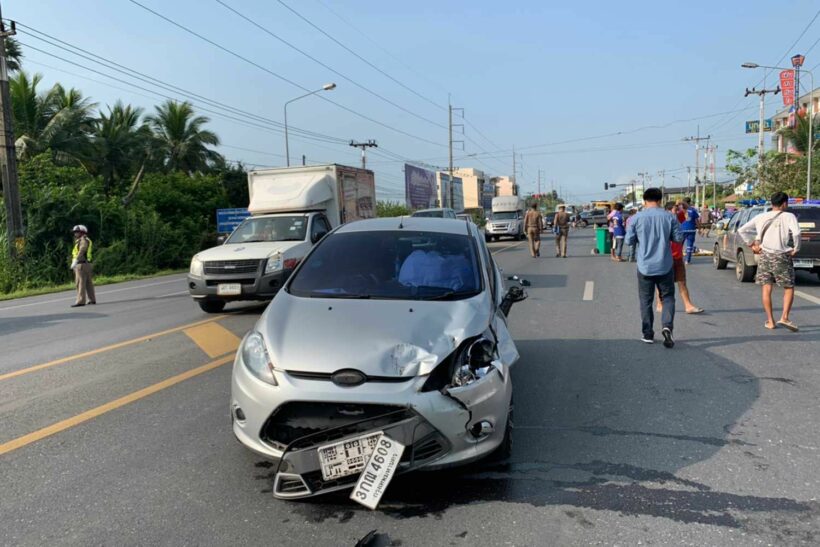 PHOTO: Nujaree Raekrun
Keep in contact with The Thaiger by following our
Facebook page
.
5 dead, 8 injured as tourist passenger van slams into rear of broken down truck in central Thailand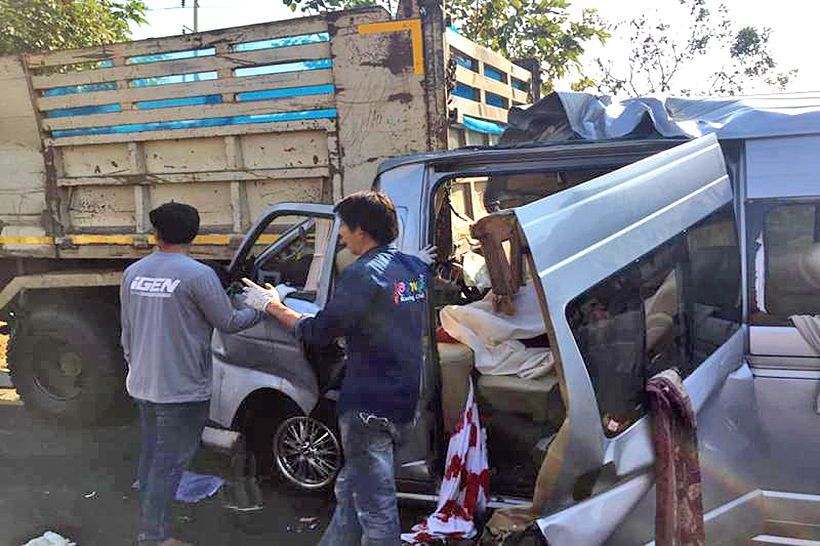 Five tourists have died and another eight injured after their passenger van slammed into the rear of a parked ten wheel truck that had broken down. The incident happened outside the Ban Noi PTT petrol station in Nong Phai district on the Saraburi to Lomsak Road.
The van was on its way from the south to Khao Khor in Petchabun, central Thailand. An investigation shows that the truck was positioned in the right hand lane and was about to be towed by a six wheel truck that was in front of it. Police confirm that was no warnings or signals to warn traffic approaching the site of the crash. They also confirmed that there were no braking skids on the road so the driver never even had time to react to the situation.
Four tourists died at the scene. Another died at the Nong Phai Hospital.
Two of eight people injured were found by emergency responders under the six wheeler. One was the driver of that truck who was fixing the towing arm at the time of the collision.
SOURCE: Daily News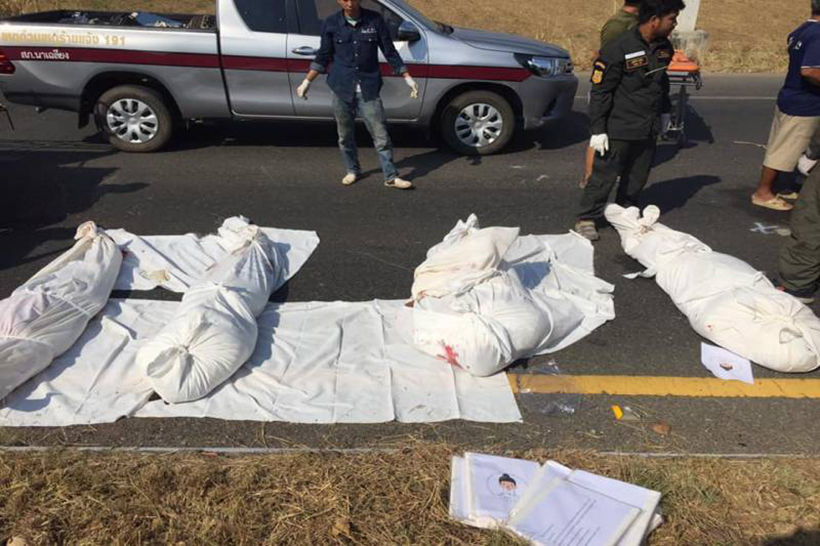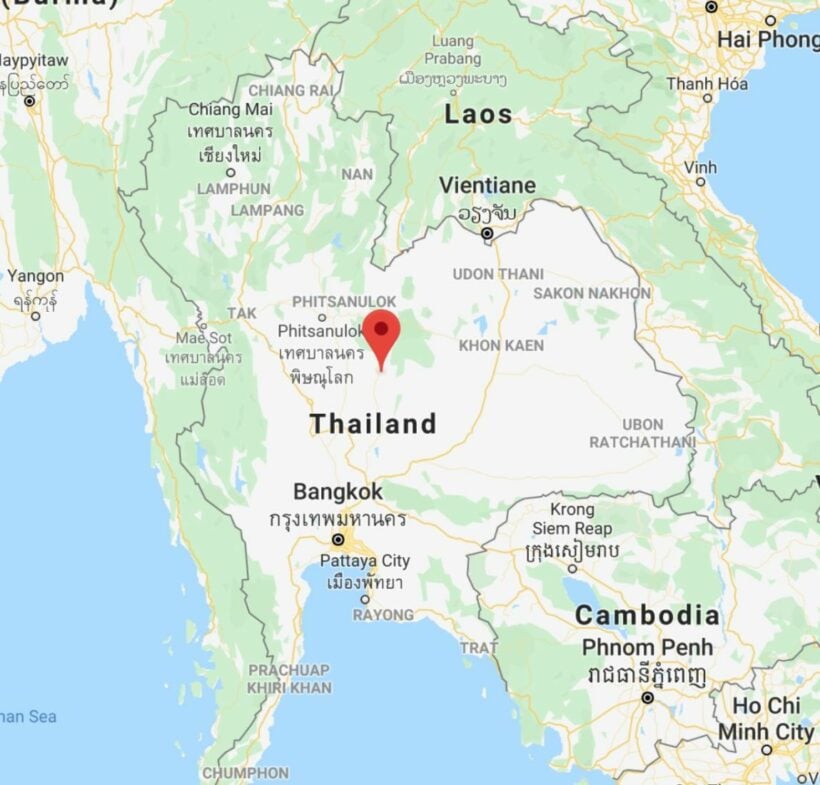 Google Maps
Keep in contact with The Thaiger by following our
Facebook page
.