Seri Ruam leader says he told Sydney Morning Herald to investigate Thammanat Prompao
PHOTO: Seri Ruam Thai party leader Gen Seripisut Temiyavet
"The Seri Ruam Thai party leader said that he was not afraid that he might be sued for providing information to the Australian media."
Seri Ruam Thai party leader Gen Seripisut Temiyavet claims that he was the source who tipped off the Sydney Morning Herald newspaper in Australia to investigate the details surrounding the conviction, in the heroin trafficking case, of Deputy Agriculture Minister Thammanat Prompao.
Thai PBS World reports that the former police chief today assigned an MP from his party, Pol Lt-Gen Wissanu Muangpraesee, to submit an interpellation to the House Speaker, demanding an explanation from Prime Minister Prayut Chan-o-cha about the appointment of Thammanat as a member of his cabinet, despite the latter's criminal background in Australia.
He said that people involved in narcotics trafficking are not good people and he could not understand how Thammanat was given a cabinet post, despite the fact that he had spent time in prison in Australia following conviction on drug charges.
The Seri Ruam Thai party leader said that he was not afraid that he might be sued for providing information to the Australian media. Even though Thammanat's case in Australia was many years ago, Seripisut said he doubted the former was qualified to be an MP.
Answering an interpellation of the Seri Ruam Thai party in the House about his drug conviction in Australia several decades ago, Thammanat said that he welcomed the opportunity to talk about his past so that it will not return to haunt him and undermine his resolve to pay back to society.
Thammanat, well known for his role as the government's fixer, claimed that he was never jailed for drug charges in Australia, but was detained for about eight months during the plea bargaining process.
He said he was sent to a farm to look after young hooligans who were detained there for about six months and then sent back to Sydney where he worked for about four years.  
The deputy agriculture minister further added that, after four years, he didn't want to return to Thailand, but wanted to spend more time there with his family. However, he decided to return home as a free man, without a past record of drug dealing, as claimed by the SMH newspaper.
After his clarification in the House today, Thammanat said he hoped his nightmare of the past 30 years would be over adding, however, that he was willing to clarify in private if anyone still has doubts about his past.
SOURCE: Thai PBS World
Keep in contact with The Thaiger by following our
Facebook page
.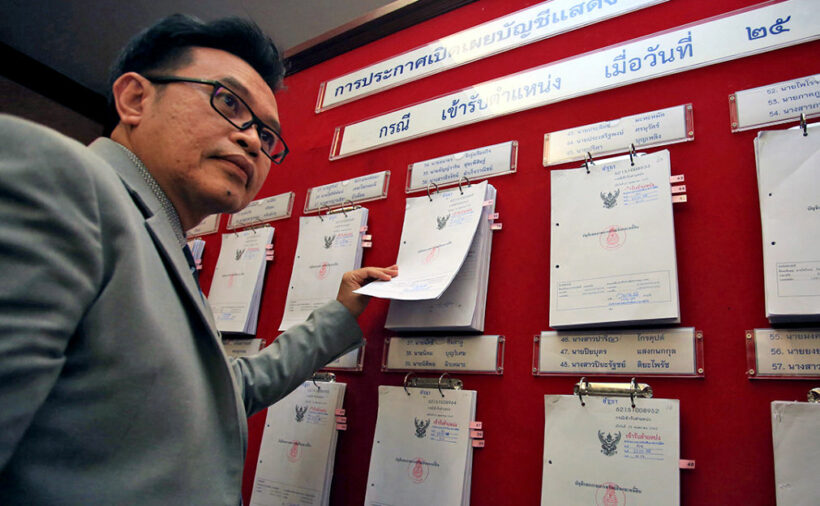 PHOTO: The Nation
The National Anti-Corruption Commission has published a who's who list of Thailand's richest politicians. The NACC has reported the personal finances of 80 MPs.
The personal finances report is an addition to the NACC's previous report of 415 MPs who had earlier submitted their asset lists in July.
Notable MPs whose assets and debts have been revealed include Thanathorn Juangroongruangkit, leader of Future Forward Party; Pannika Wanich, the FFP spokesperson, Piyabutr Saengkanokkul, the FFP secretary-general; Parina Kraikup, an MP of Phalang Pracharat Party from Ratchaburi province, and Mongkolkit Suksintharanon, a party list MP and leader of Thai Civilized Party.
The two reports combined found Thanathorn was the wealthiest MP, with 5.63 billion baht in assets and 683 million baht in debts (shared with his spouse.) The second richest was Bhumjaithai party-list MP Nathee Ratchakitprakarn, with a shared 4.67 billion baht in assets and 177 million baht in debts (and wife of the inexperienced Tourism and Sports Minister Phiphat Ratchakitprakarn). Third on the wealth list is Deputy Prime Minister and Public Health Minister Anuthin Chanwirakun, another Bhumjaithai party-list MP, who with his spouse claimed 4.19 billion baht in assets and 50 million baht in debts.
Satun MP Phibul Ratchakitprakarn, also of Bhumjaithai Party, had 2.38 billion in assets shared with his spouse. Industry Minister Suriya Juangroongruangkit, coming in fifth place, was the richest MP in the government coalition-leading Phalang Pracharat Party, claiming with his spouse 2.19 billion in assets.
SOURCE: The Nation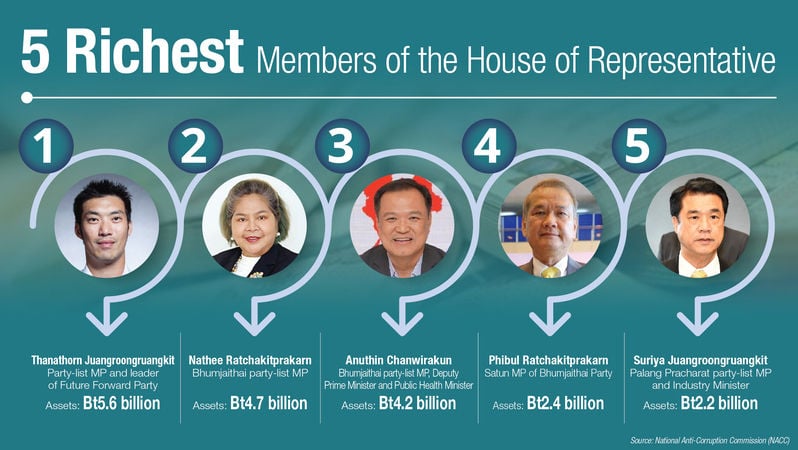 GRAPHIC: The Nation
Keep in contact with The Thaiger by following our
Facebook page
.
Prayut heading to New York for six day trip, including attending UN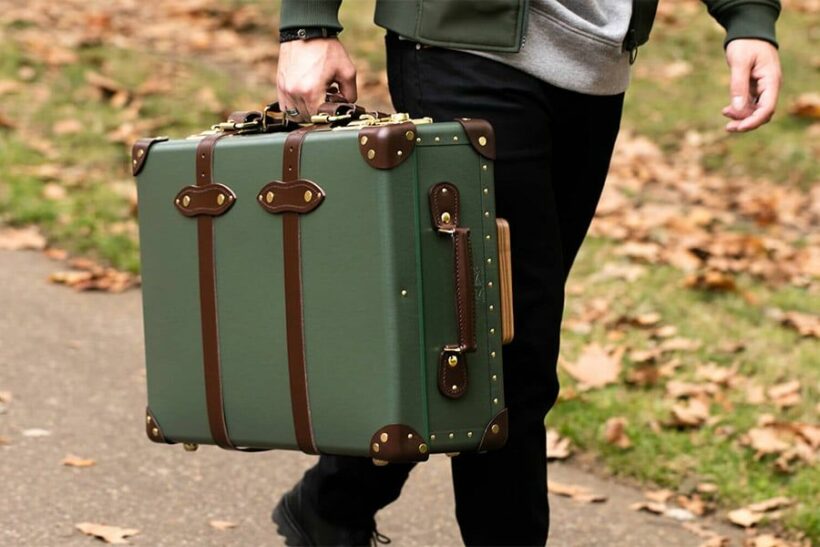 Thai PM General Prayut Chan-o-cha and his entourage is leaving for New York to attend the 74th United Nations General Assembly tomorrow.
But the PM isn't travelling alone. The six day trip to the US will also be made by Foreign Minister Don Pramudwinai and Natural Resources and Environment Minister Varawut Silpa-archa (and half a plane of 'others').
According to a schedule released to the media, Prayut will also attend two meetings in his capacity as this year's chairman of ASEAN to represent ASEAN and Thailand's roles in the international arena.
He will attend a high-level meeting on Universal Health Coverage to show Thailand's strong leadership with its national health scheme. The PM will also emphasise Thailand's push to put universal healthcare on the world agenda.
Prayut will also attend the UN Climate Action summit and the Sustainable Development Goal summit. He is expected to say that ASEAN will accelerate development of the region and emphasise the role of local people as the centre of development projects based on the "sufficiency economy" philosophy, and that ASEAN would cooperate with the US and other nations in implementing development projects.
The Thai PM will assure the Asia Society that Thailand would cooperate with various countries on security, economic, social and environment projects, while the Kingdom also prepared to transform itself into an aged society and to develop smart cities and get its human resources ready for digital disruption.
During the meeting with the USABC, the PM will emphasise the strong points of the Eastern Economic Corridor project.
During the trip, Prayut will also meet and hold bilateral discussions with several foreign leaders, including Australian PM Scott Morrison, UN Secretary General António Guterres, as well as Tijjane Muhammad Bande, the chair of the 74th UN General Assembly.
On Tuesday, Prayut will attend a 9am banquette host by the UN secretary general for national leaders and their spouses. In the afternoon, he will attend the SDG Summit, as well as an evening banquette held by the US president and first lady for foreign leaders and spouses.
On Wednesday, Prayut will deliver a speech to the Asia Society at noon and attend a dinner meeting with executives of the USABC at night. The PM and his entourage are scheduled to fly from New York at noon on Thursday, landing at Suvarnabhumi Airport at 9.55pm on Friday.
SOURCE: The Nation
Keep in contact with The Thaiger by following our
Facebook page
.
Future Forward secretary-general floats idea of another debate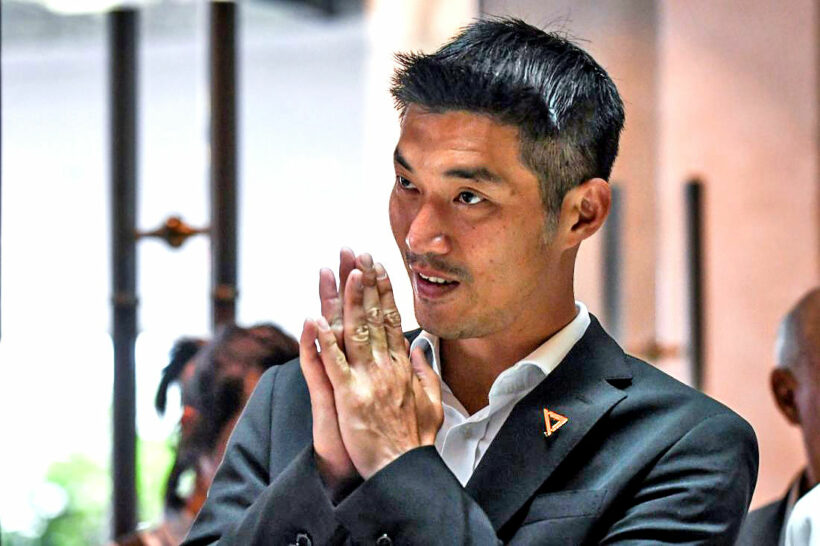 PHOTO: Thanathorn Juangroongruangkit, Party leader of Future Forward Party – AFP
Future Forward secretary-general Piyabutr Saengkanokkul says the Opposition will consider the option of holding another parliamentary debate over the next 3 months.
His statement comes after what was  generally considered an unsatisfactory response from the PM and other cabinet members during Wednesday's debate.
Piyabutr is not ready to let the matter go, claiming the PM's performance sets a bad precedent for future Thai leaders when it comes to respecting the oath recital requirement.
He adds that he's not satisfied with the lack of clarity from Deputy Prime Minister Wissanu Krea-ngarm during this week's debate, accusing him of being deliberately unclear by saying the issue of the oath-taking was a matter between the cabinet and the Monarchy.
For his part, Wissanu says he's happy with how the debate went, but refused to discuss the Opposition's threats of legal action against him and the PM, nor would he be drawn on the accusation of involving the monarchy in the oath debacle, which was levelled at him by opposition chief whip Suthin Klangsaeng.
SOURCE: Thai PBS World
Keep in contact with The Thaiger by following our
Facebook page
.