The challenges for the digital nomad in Thailand | VIDEO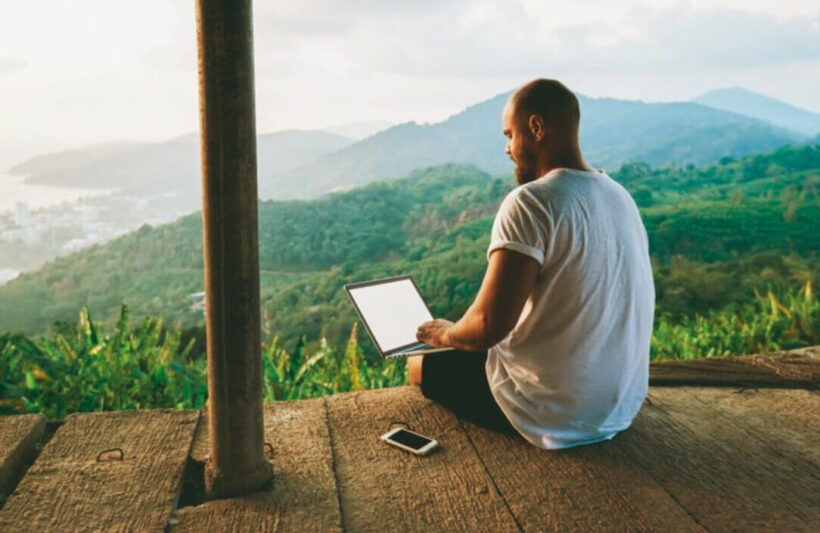 Ah yes, the challenges of being a digital nomad in Thailand. What is a digital nomad? People who can do their job anywhere in the world with just a laptop, tablet and wi fi (preferably free wi fi). Thailand has the scenery, wi fi access, speed and lots and lots of coffee shops (with excellent coffee these days).
But there are also lots of challenges that make Thailand not quite the perfect haven for the digital nomad. Kay from Hey Big Mango checks out the challenges faced by digital nomads in today's program.
Some more information about the Smart Visa and digital nomads HERE.
Here's a link to more of Kay's content.
Keep in contact with Thaiger by following our Facebook page.
Never miss out on future posts by following Thaiger.
Privatising Covid vaccines – Thai government gives private hospitals the go-ahead to buy vaccines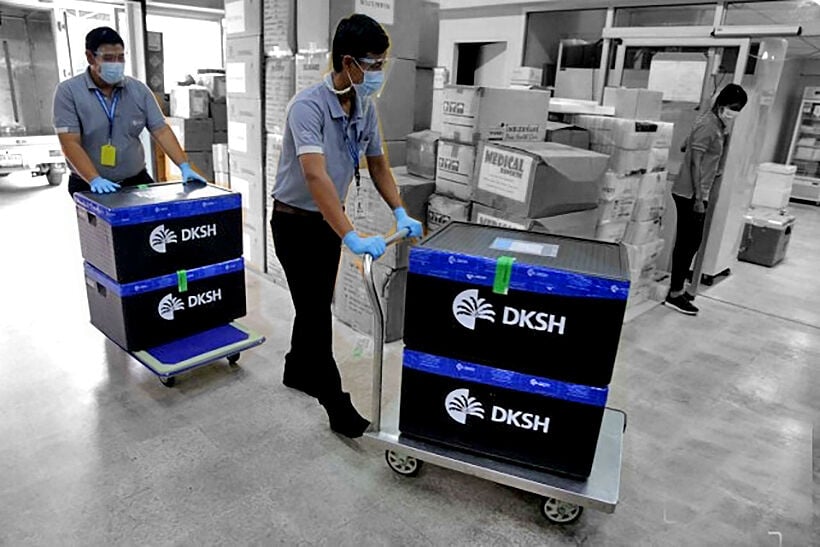 "About 10,000 people are being vaccinated around Thailand, on average, with 14,000 people being vaccinated each day in Phuket."
Private hospitals and institutions have been given the official go-ahead to purchase up to 10 million doses of approved Covid-19 vaccines. The purchases will be in addition to what the Thai government is also doing. The major sticking point, despite the approval, however, continues to be the world supply shortage of vaccines, with demand far outstripping current supply.
The CCSA's Dr. Taweesilp Visanuyothin announced that the Thai PM had approved the privatisation of vaccines but maintained that the roll out of free vaccines for Thais and people at risk would continue at full pace. The Thai government have been fending off accusations that it was blocking the acquisition of vaccines by private companies and hospitals. The 10 million doses approved for private purchases actually allows about 5 million vaccinated people with most of the approved vaccines needing 2 doses.
The spokesperson explained that the Thai government needs to have 40 million Thais vaccinated before they would be able to claim any scientific level of herd immunity. The public health minister said that around 10,000 people per day are being vaccinated around the country, on average. About 350,000 doses have arrived in Thailand and 1.5 million more doses are awaiting delivery for this month, according to the Thai PM.
The order allows the private sector to use a letter of approval from the Thai government to purchase its own supplies separately. Or, alternatively, to purchase directly from the government and resell to customers.
The government's current order for vaccines is enough for around 35 million people with a local supplier, manufacturing the Oxford/Astrazeneca vaccine under license, from June this year.
Dr Taweesilp also urged private companies to target and purchase vaccines from manufacturers other than the vaccine companies the Thai government were already dealing with.
The following vaccines are currently approved in Thailand…
AZD1222 by AstraZeneca/Oxford University (2 doses)
ARS-CoV-2 (CoronaVac) by Sinovac (2 doses)
NT162b2/CORMIRNATY – Tozinameran by Pfizer/BioNTech (2 doses)
Covishield (ChAdOx1_nCoV19) by the Serum Institute of India (2 doses)
Ad26.COV2.S by the Janssen Pharmaceutical Companies of Johnson & Johnson (Single dose)
mRNA-1273 by Moderna (2 doses)
There are also current applications pending from other vaccine producers which will likely be approved in coming weeks.
Many expats have been chasing information about when they could expect to be vaccinated. Despite some promises from the government there has been little concrete information about formalities to register for vaccination at this stage. Meanwhile many expats have indicated they were prepared to pay for their vaccination but were unable to get clarification from private hospitals about when that may be available.
In Phuket the provincial government has promised ALL registered residents, local or foreign, that they would be eligible for government-funded vaccination. There has been a flurry of activity on the island over the past 2 weeks since the 'Sandbox' proposal was approved, in principal, for a July re-opening of quarantine-free tourism to vaccinated travellers. There has been queues and waiting lists at the island's public hospitals every day for the past week. Currently some 14,000 people are being vaccinated every day, on average.
Meanwhile, the events of the past few days – the closure of entertainment venues and bars in 41 provinces, including all the main tourist areas – will force the government to re-consider any scheduled plans to re-open borders and reduction of quarantine times. Travellers are still allowed to visit Thailand, under new guidelines introduced on April 1, 2021.
What you currently need to enter Thailand…
Vaccine certificate, either a print out or the original document (or vaccinated travellers)
Certificate of Entry issued by the Royal Thai Embassy in your country
Covid-19 health insurance with a minimum coverage of US$100,000
Booking confirmation for an Alternative State Quarantine (ASQ) hotel
Negative Covid-19 test issued no more than 72 hours before departure
Anyone considering travelling to Thailand at this time is recommended to check with the Thai embassy in their country first, before making bookings of ASQ hotels or flights.
Keep in contact with Thaiger by following our Facebook page.
Never miss out on future posts by following Thaiger.
Airlines and hotels try to cope with cancellations for Songkran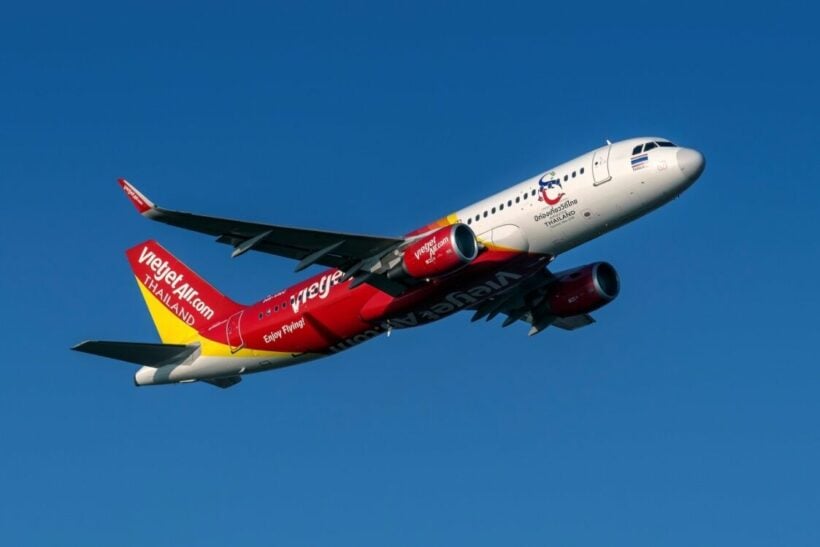 Airlines and hotels are reporting cancellations from many of their customers as travellers react to the news of the new clusters and infections being detected in the provinces. Bars and entertainment venues close for 2 weeks in 44 provinces from midnight tonight, according to an order from the Thai PM. Entertainment venues in the other 35 provinces will remain open at the discretion of their provincial officials.
The Thai government has also announced today a series of measures to assist with refunds for people that have cancelled, or been forced to cancel, their bookings.
Thai VietJet asked us to publish their arrangements due to the queries from their customers. We will publish any other announcements from airlines and large organisations as they come to hand…
Due to the Covid-19 escalation in Thailand, the airline announces its policy to support passengers holding Thai Vietjet tickets on all domestic routes.
For passengers who booked tickets and made payments before 10 April 2021 with travel date between 12 -30 April 2021, may choose 1 of the supports as following:
One-time changing the travel date free of charge. New travel date must be by July 31, 2021 and subject to flight availability. Rerouting is not applicable.
Keeping the value of the ticket as a Credit Voucher, which is valid within July 31, 2021.
Passengers who have travel dates fall into the above-mentioned period and wish to contact the airline for support regarding change of flight or credit shell by voucher (at least 72 hours before the original departure time), please choose 1 of the options below:
By E-Form: https://bit.ly/2L6Yv4z (Recommended Channel)
By Line: @Thaivietjet
By email: vz.support@vietjetair.com
By Live Chat at https://skyfun.vietjetair.com/
Keep in contact with Thaiger by following our Facebook page.
Never miss out on future posts by following Thaiger.
Latest guidelines for all non-tourist visitors to Thailand, through Phuket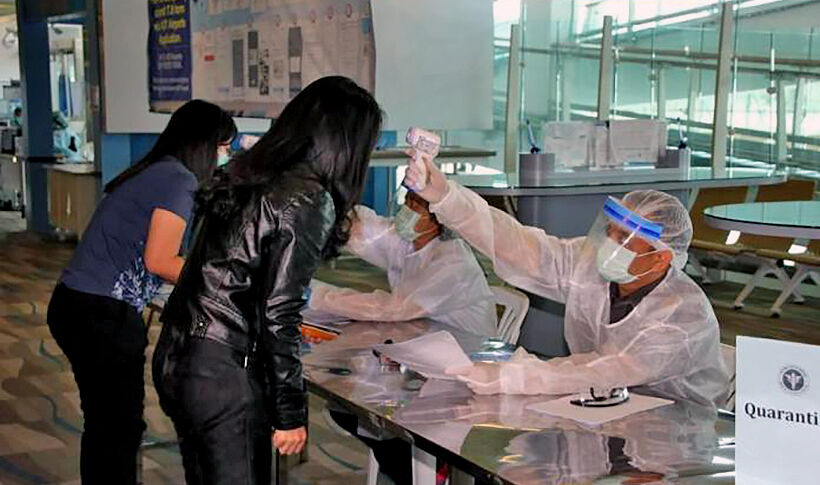 Phuket's provincial government has issued a 48 page order for non-tourists entering Thailand, via Phuket. The order covers everyone from repatriating Thais, foreigners who are permanent residents or on long-term visas, students, workers passing through and consular visits. In real terms, as it says, anyone who isn't visiting, or travelling through, Phuket as a tourist.
If you were looking for some easing of general restrictions for non-tourist arrivals on the island, you won't find it here.
The order is NOT related to tourists arriving in Phuket or the proposal to open up Phuket for non-quarantine tourism after July.
The long-winded order goes through all the requirements of non-tourists in excruciating detail. Nearly all conditions of entry for these non-tourist groups are identical…
• Documents must be issued no more than 72 hours prior to arrival
• A Covid-19 test shows the traveller is not infected
• A Certificate of Entry
• Travellers must have a Thai tracking app (there are currently three) installed on their phones before arrival
• Travellers will have a swab tests firstly when they arrive, and secondly, before finishing their quarantine period.
Notably, all arrivals must do a mandatory quarantine period. Vaccinated travellers spend 7 days in quarantine. Unvaccinated travellers spend the full14 days in quarantine. If you are have been given one of the 2 dose vaccines, and only had 1 of the doses, you'll be required to spend 10 days in quarantine.
The full order from the Phuket Provincial Office, in Thai, HERE.
As always, The Thaiger recommends you check with the Thai embassy in your country before booking flights or ASQ hotels.
SOURCE: The Phuket News
Keep in contact with Thaiger by following our Facebook page.
Never miss out on future posts by following Thaiger.