The new Smart Visa and digital nomads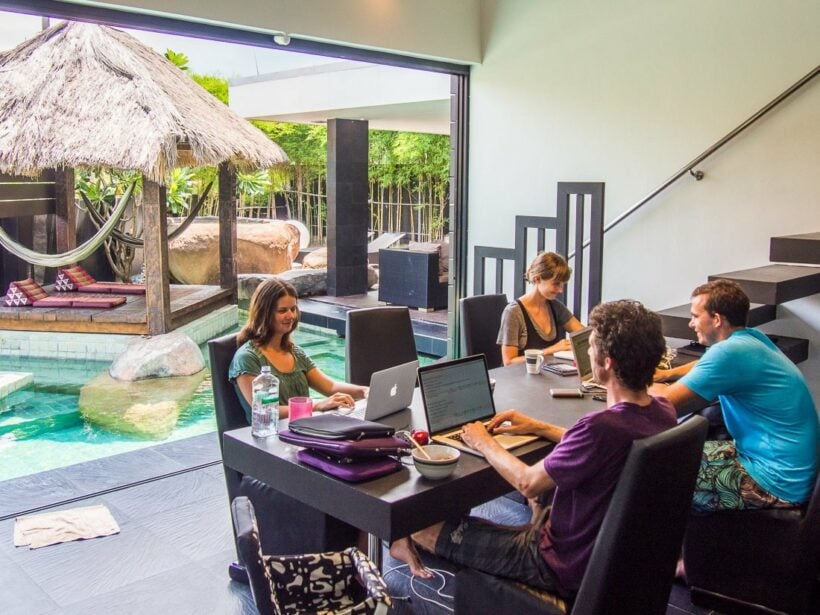 PHOTO: neverendingvoyage.com
The new Smart Visa might be a visa solution for some, but not all, of the 'digital nomads' that have been become ubiquitous in Thailand, from all over the world. Whereas the young professionals might have taken off around the world on a break between their schooling and the start of their professional careers, now they're taking their professional careers along with them and logging in to their job remotely from some far flung cafe overlooking rice paddies in Chiang Mai for a beach in Phuket.
Digital nomads come in all shapes and sizes, professions and ages. In common will be their laptop and all their accessories and spare batteries spread over a table in a cafe offering free wi-fi. They can be backpackers-with-a-laptop or high-end executives making squillions by playing the stock and financial markets.
Cafes don't particularly like the digital nomads because they buy one coffee and sit, taking up a table, for hours whilst they log in and do whatever they do. The new trend of co-working spaces are also a popular temporary office for the digital nomad.
Here's the story of one young Australian digital nomad, Chris, with his top six destinations in Thailand for the digital nomad life.
Here are the most popular professions for the digital nomad.
Website or App Development
eCommerce Entrepreneurship
Online marketing
Infopreneurship, blogging & affiliate marketing
Copywriting / Content writing and production
Web, UI and graphic design
Coaching & consulting
Software entrepreneurship
There are also professional bloggers and travel writers who gain a social media following and create enough audience to attract advertisers and product endorsements.
Up to now, they've usually just played the Tourist Visa game and do the visa runs and border crossings to stay in the Kingdom.
But, will the new Smart Visa be of any assistance to them?
According to the scant information on the new Smart Visa, it will apply to a fairly narrow band of skill sets Thai authorities want to attract – IT, 'tech' industries, health. The visa has also been designed to allow investors to be able to work and live in the Kingdom. The precise list and aunts of investment required have not been made clear at this stage. According to the information we do have, applicants for the new Smart Visa will need to prove a monthly income of 200,000 baht per month, probably more than most digital nomads make.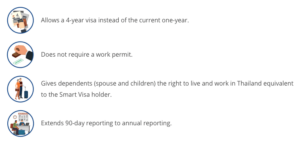 Bottomline: Consult your Thai Embassy or Thai immigration office before applying. And we'll keep you up to date with the requirements of the new Smart Visa when they become avialable.
Here's some more information and resources for digital nomads from the neverendingvoyage.com HERE.

Looking to jettison some items before jetsetting away or chartering a yacht? Look no further than Thaiger Classifieds where you can find and post items, work, property and more for free.

Chiang Mai tourism plans to promote more outlying regions for 2019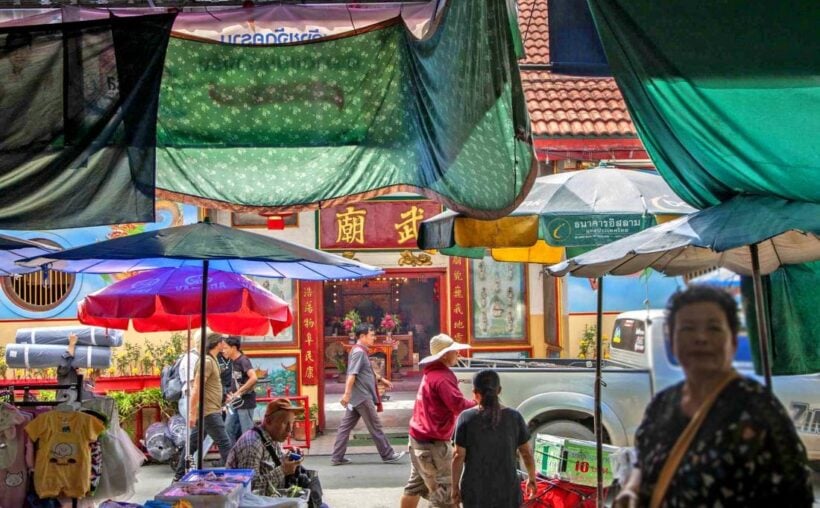 "The plan is to promote traditional, conservative activities such as temple routes, sightseeing tours in the old city and visiting craft villages."
The Tourism Authority Thailand (TAT) Chiang Mai Office has announced its performance for the past year and announced its plans for 2019.
Visroot Inhyam, the director general of TAT's northern region outlined the main issues for tourism promotion in the region that's clustered few areas that are already well known in the market.
"When events are held repeatedly in the same place, what happens is the destination is swamped with people. The question we, and business-people, need to ask is how to spread the crowds to other areas in the region," said Visroot. He pointed out that income distribution is the ultimate goal for the local TAT office.
Chiang Mai has welcomed approximately 10 million visitors from January to August this year, a 4% growth from last year, generating over 95 million baht.
Visroot said the majority of tourists continue to be Thai while 30% are international visitors. Among Thai visitors, 40% are from the central region with a large number from Bangkok, and about the same ratio from northern Thailand while the other regions are less than 10%.
Chinese travellers remain the largest international inflow for 2018 followed by those from the US, Japan and UK, with an average stay of three days and spending about 4,000 baht per person per day.
Pakkanan Winijchai, the newly appointed director general of Tourism Authority Thailand Chiang Mai Office stated that the goals are to accelerate the spending of mass tourist, penetrating niche markets and spreading tourism destinations.
"This year's target markets are the same groups – millennial who are below 30 years old, the silver age, female travellers and millennial families under the concept 'amazing stories of the north & local hero'."
"Millennium people love chic and cool crafts and Chiang Mai is so rich in that," said Pakkanan presenting last year's events and reported in the Chiang Mai City Life.
The most popular events include Sawassdee Craft, Chiang Mai Design Week, Baan Tawai Creative Craft Village and more. While the 'silver age' group who are retired people, the office sees that they have plenty of free time and less bound to their work.
As for woman travellers, next year the office will concentrate on local textiles, focusing on Mae Chaem and San Kamphaeng and as to the millennium families who enjoy hands-on kids friendly experience, the promotion will be on local farm stays.
The target for next year is to increase domestic travallers by 10% and international travellers by 12% with the revenue growth at 11.5% from this year.
Protest banners reveal resident's names – Chiang Mai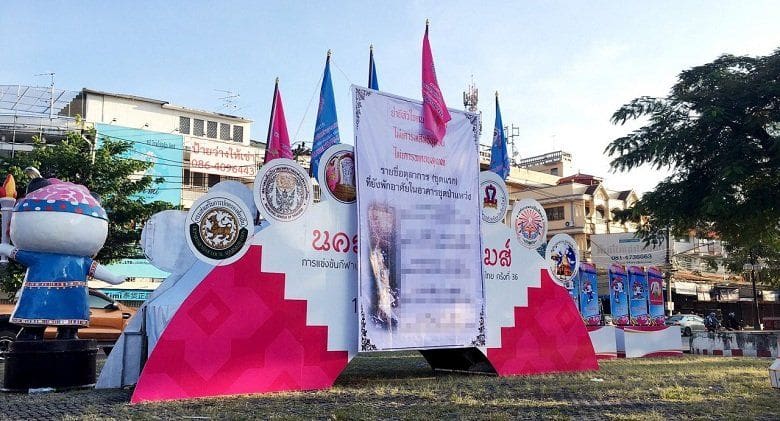 The ongoing battle between protesters and residents of housing inside a controversial residential area on the foothills of Dom Suthem in Chiang Mai, has taken a new tack.
Banners revealing the names of appeal court officials who live at the controversial housing estate at the foot of forested Doi Suthep mountain were found in Chiang Mai yesterday.
Read more about the ongoing protest of the residential development HERE.
The Doi Suthep Forest Reclamation Network, persistent protesters over the housing development, denies any involvement in the banners.
The municipality removed the banners from near Tha Phae and Chang Pheuk gates, both popular tourist sites, according to deputy mayor Natchudech Wiriyadiloktham.
The banners said in Thai…
"Trampling on the hearts of Chiang Mai, dismissing the community rights and disrespecting Doi Suthep" along with the list of name. The banners were erected on Wednesday night.
The Doi Suthep Forest Reclamation network's co-ordinator Teerasak Rupsuwan said his group had nothing to do with the move, as it focused on reclaiming the site via legal procedures.
He said the act might have been sparked by comments from the PM's office minister Suwaphan Tanyuvardhana. The minister said some outsiders might want the housing estate preserved and that they needed 30 more days to find a solution. Tears believed the comments might have angered some people who have access to the court staff names.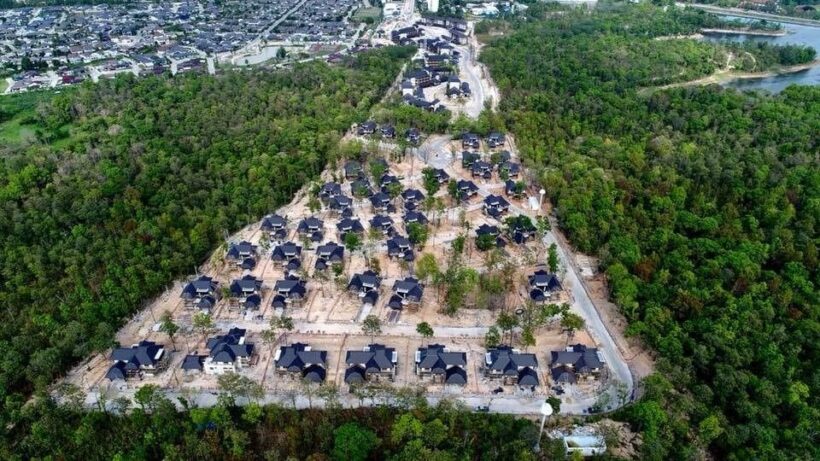 SOURCE: The Nation
Grab and illegal tuk-tuks killing Chiang Mai rental company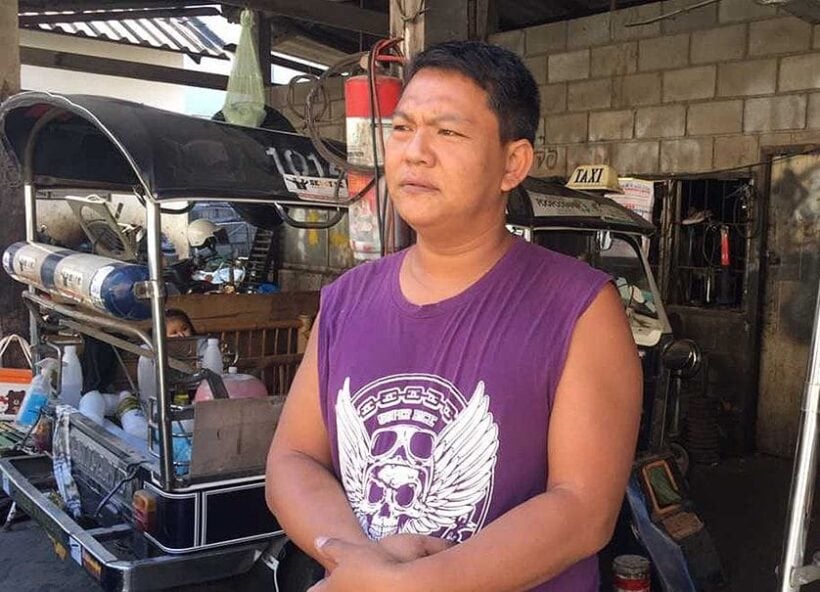 PHOTO: Hia Kiang, the long-term owner of a tuk-tuk rental company says it's no longer profitable – Chiang Mai News
Recent news out of the northern city suggests that all is not all in the relationship between the App-world taxis and the traditional taxi services.
Chiang Mai News is reporting that a long time owner of a business renting tuk-tuks to drivers is being forced out of business by competition.
"Hia Kiang" is blaming the prevalence of illegal tuk-tuks, red song-thaews and 'Grab' for destroying his business. This was passed on by one of his mechanics, 38 year old Thewathin Kuaytha.
Hia Kiang says he has been in business for thirty years and is now offering his vehicles for sale at 250,000 baht each as there is no profit in the business anymore.
The Mechanic, Thewathin, known as "Chang Rang" says that legal tuk-tuk drivers used to be able to make up to 1,000 baht a day. But that's no longer the case.
"Now, they can only get a few hundred baht a day – not enough to cover rents and fuel."

SOURCE: Chiang Mai News