The new Smart Visa and digital nomads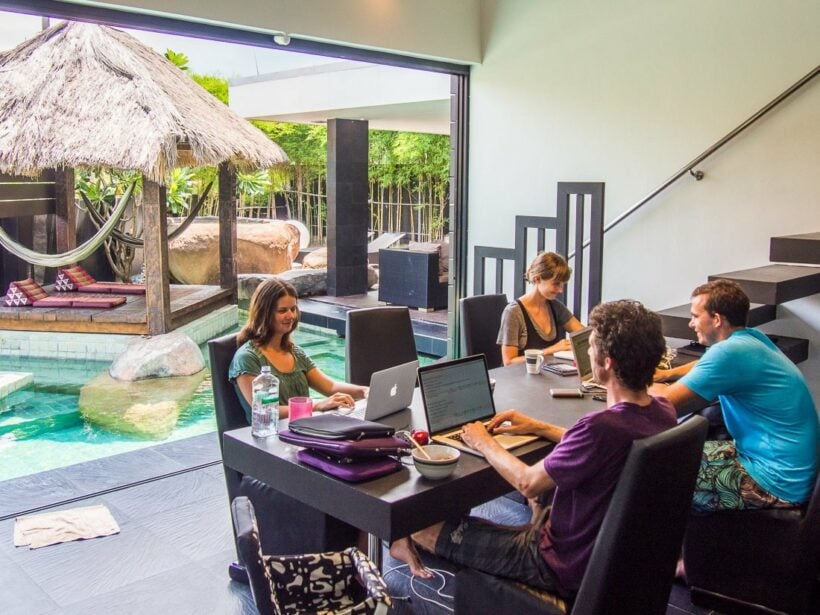 PHOTO: neverendingvoyage.com
The new Smart Visa might be a visa solution for some, but not all, of the 'digital nomads' that have been become ubiquitous in Thailand, from all over the world. Whereas the young professionals might have taken off around the world on a break between their schooling and the start of their professional careers, now they're taking their professional careers along with them and logging in to their job remotely from some far flung cafe overlooking rice paddies in Chiang Mai for a beach in Phuket.
Digital nomads come in all shapes and sizes, professions and ages. In common will be their laptop and all their accessories and spare batteries spread over a table in a cafe offering free wi-fi. They can be backpackers-with-a-laptop or high-end executives making squillions by playing the stock and financial markets.
Cafes don't particularly like the digital nomads because they buy one coffee and sit, taking up a table, for hours whilst they log in and do whatever they do. The new trend of co-working spaces are also a popular temporary office for the digital nomad.
Here's the story of one young Australian digital nomad, Chris, with his top six destinations in Thailand for the digital nomad life.
Here are the most popular professions for the digital nomad.
Website or App Development
eCommerce Entrepreneurship
Online marketing
Infopreneurship, blogging & affiliate marketing
Copywriting / Content writing and production
Web, UI and graphic design
Coaching & consulting
Software entrepreneurship
There are also professional bloggers and travel writers who gain a social media following and create enough audience to attract advertisers and product endorsements.
Up to now, they've usually just played the Tourist Visa game and do the visa runs and border crossings to stay in the Kingdom.
But, will the new Smart Visa be of any assistance to them?
According to the scant information on the new Smart Visa, it will apply to a fairly narrow band of skill sets Thai authorities want to attract – IT, 'tech' industries, health. The visa has also been designed to allow investors to be able to work and live in the Kingdom. The precise list and aunts of investment required have not been made clear at this stage. According to the information we do have, applicants for the new Smart Visa will need to prove a monthly income of 200,000 baht per month, probably more than most digital nomads make.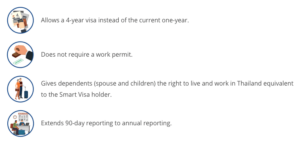 Bottomline: Consult your Thai Embassy or Thai immigration office before applying. And we'll keep you up to date with the requirements of the new Smart Visa when they become avialable.
Here's some more information and resources for digital nomads from the neverendingvoyage.com HERE.

Making your point, head first into a fish spa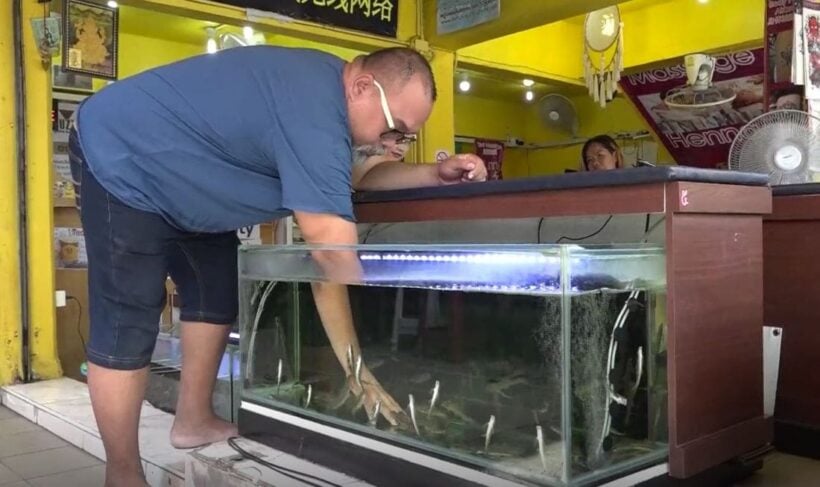 Sometimes you have to go the extra distance to prove your point. Like putting your head in a fish spa.
Sanook reports that a Thai owner of hundreds of fish spas around the country has made hi point about an Australian woman and the foreign media for discrediting his business.
The actions of Chaiyaporn Lojaya follow the Australian's claim in UK media that she lost her toes due to an infection she picked up in Thailand at one of his fish spas.
To prove that his spas are clean he has plunged his head into a tank of the small nibbling fish normally reserved for tourists' feet.
A woman's indulgent Thai holiday spa turned into a living nightmare when an infected fish tank led to all five toes being amputated on her right foot. Property manager Victoria Curthoys, 29, initially received an infection in her big toe after treading on glass, resulting in doctors amputating half ...
Storms and strong winds hit Chiang Mai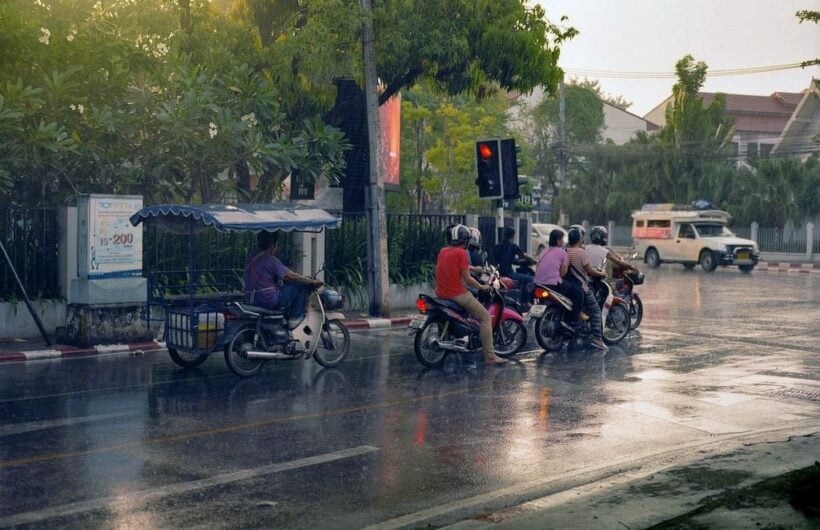 A major road in Chiang Mai province has been blocked by fallen trees and power poles following strong winds and heavy rains today.

Trees and power poles on the Chiang Mai-Fang road in Mae Taeng district were brought down at about 10am, officials said. Phairin Limcharoen, chief of the province's Disaster Prevention and Mitigation Office, coordinated with the Provincial Electricity Authority's Chiang Mai office to send officials to remove the obstructions as a matter of urgency.

Then, at about 11.30 am, downtown Chiang Mai was hit with heavy rain, leading to flooding as rainwater flowed down Doi Suthep mountain too fast to be drained.

Meanwhile, officials on Tuesday visited 27 houses in four villages of Tambon Mae Thalob, in Chai Prakan district, that had recently s...
Tourists caught up in Chiang Mai karaoke bar overcharge 'scam'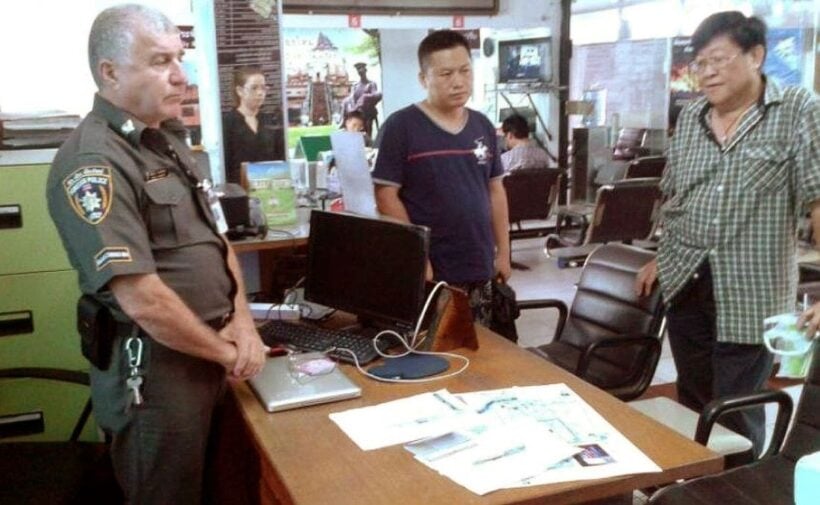 PHOTO: Daily News

A Chinese tourist and three friends lodged an official complaint with the Chiang Mai police about the operators of a karaoke bar who allegedly overcharged them. They say they were 'shocked' after being presented with a bill for 14,000 baht.

The incident on Monday night resulted in the men seeking police assistance after being handed the bill.

The tourists drank a total of 27 bottles of beer and ordered a small selection of food (as we rush for our calculators).

Daily News is reporting that the men also requested to enter the 'VIP' section of the bar and asked for four female staff members to serve them with drinks and food throughout the evening.

When presented with the 14,000 baht bar bill they are reported to have been 'shocked' and refused to pay. Witnesses say there was a minor altercation between the men and bar staff.

Local police were called in and 'in...