More than half of the tigers moved from the Tiger Temple have died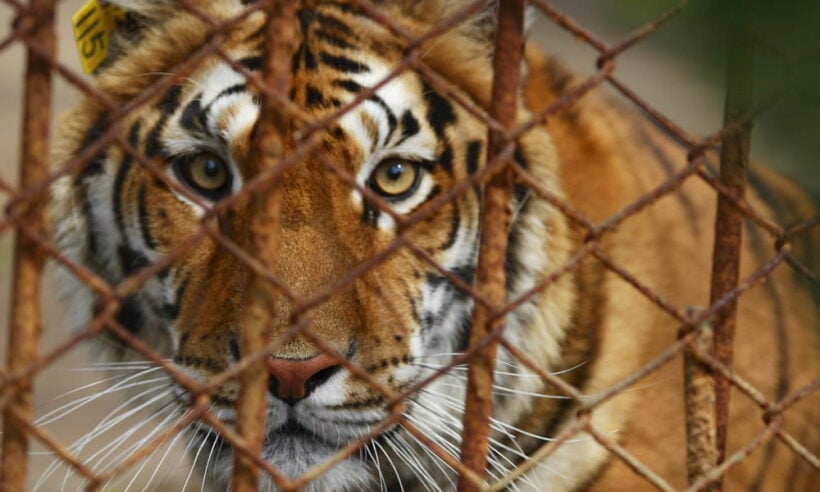 "The tigers became weak from stress from living in captivity and their conditions steadily deteriorated until they succumbed to their death."
86 out of a total of 147 tigers kept at two wildlife breeding stations in Ratchaburi province, after they were confiscated from the infamous Tiger Temple in Thailand's western province of Kanchanaburi about three years ago, have died from Laryngeal tongue paralysis.
Tiger Temple used to be a popular tourist attraction where tourists could view tigers close-up, but became embroiled in controversy when it was discovered they were selling tiger parts on the black market.
The temple has long been accused by animal rights activists of mistreating the tigers for commercial gain and even trafficking some of its animals.
In May 2016, the Thailand Wildlife Conservation Office began capturing and relocating the tigers, intending to close the facility. Authorities counted 137 tigers on the premises, and the frozen bodies of 40 cubs, some of them dead for more than five years.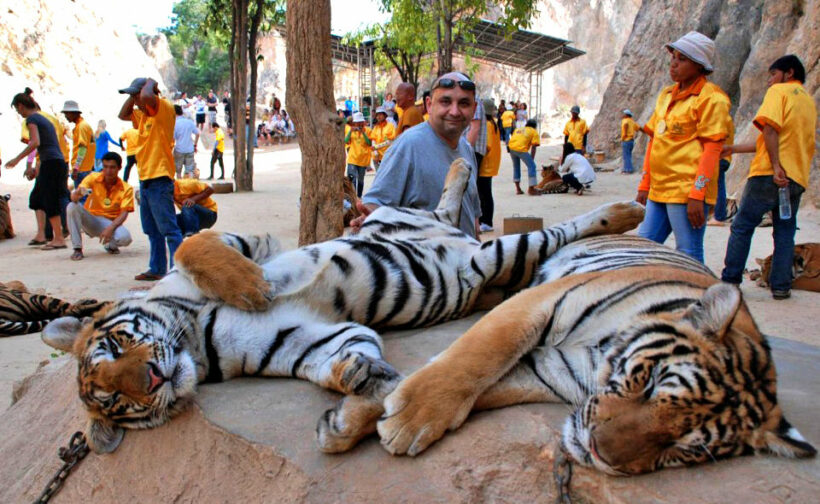 The Kanchanaburi Tiger Temple, long dogged by controversy and complaints from animal rights activists, was eventually closed down in 2016.
A source has told Thai PBS that some of the relocated tigers were diagnosed with suffering from Laryngeal tongue paralysis when they were first moved from Luangta Bua Yannasampanno forest monastery in Kanchanaburi province to the Khao Pratab Chang wildlife breeding station in Ratchaburi province in June 2016.
The source said that most of the tigers confiscated from the forest monastery were captive bred Siberian tigers and, therefore, did not have natural immunity, rendering them weak and susceptible to diseases.
He explained that Laryngeal tongue paralysis is common among tigers and cats.
Of the dead tigers, 54 of them were from Khao Pratab Chang where 85 were raised and 32 others were from Khao Son breeding station, also in Ratchaburi province – both are operated by the Department of National Park, Wildlife and Plant Conservation.
The source said that the tigers did not die suddenly or died in large numbers at the same time, but they became weak from stress from living in captivity and their conditions steadily deteriorated until they succumbed to their death.
Kept in captivity, he said the captive tigers would gradually lose their wild instinct and develop stress no matter their living condition was up to standard and they were fed well.
SOURCE: Thai PBS World
Keep in contact with The Thaiger by following our
Facebook page
.
Air purifiers installed at Victory Monument whilst southern winds blow the smoke north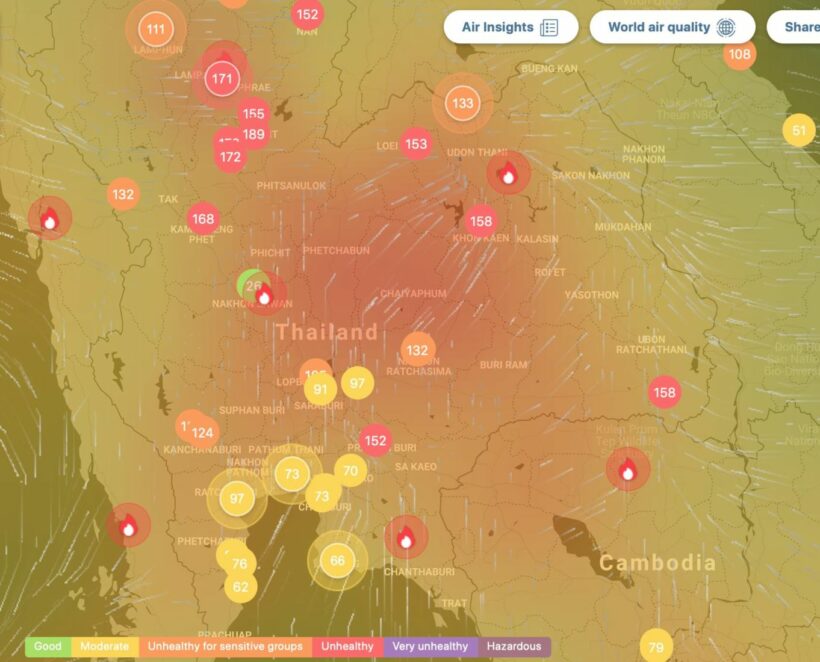 The Nation reports that the Rajaprajanukron Foundation, under Royal Patronage, installed four air- purifiers yesterday around the Victory Monument area in a trial of their effectiveness in filtering out PM2.5 dust particles.
Silpasuay Raweesaengsoon, permanent secretary of the Bangkok Metropolitan Administration says the machines can purify polluted air at the rate of two cubic metres per second.
"Placed in areas with heavy traffics, they help reduce the level of pollution caused by vehicle emissions. The purifiers will be switched on daily from 5am to 12am, and 2pm to 8pm. If the air purifiers prove practical, they will be installed at bus stops, schools, and other busy places."
The move, whilst audible, will do little to address the acute air pollution problems around the city. Most of the city's smog comes from the burning off of plantations, mostly around the central Thailand farming regions, but also in the north and north-east. The data from the NASA satellites clearly show active fires in a real-time feed (also note the even more acute problem in Cambodia, whose smoke is also floating across into Thailand)

Meanwhile the AirVisual feed this morning (below) indicates that the respite from severe air pollution today is due to the current southerly airflow out of the Gulf of Thailand. The evidence is clear that the problem in Bangkok is only when the winds are blowing the smoke from the plantation fires in the east and north towards the city. If the problem was the traffic and the factories, then Bangkok would still have poor air this morning, or right throughout the year, which it doesn't. Bangkok's air pollution problems are evidentially linked to the time of the year when the farmers light fires in pre or post harvest.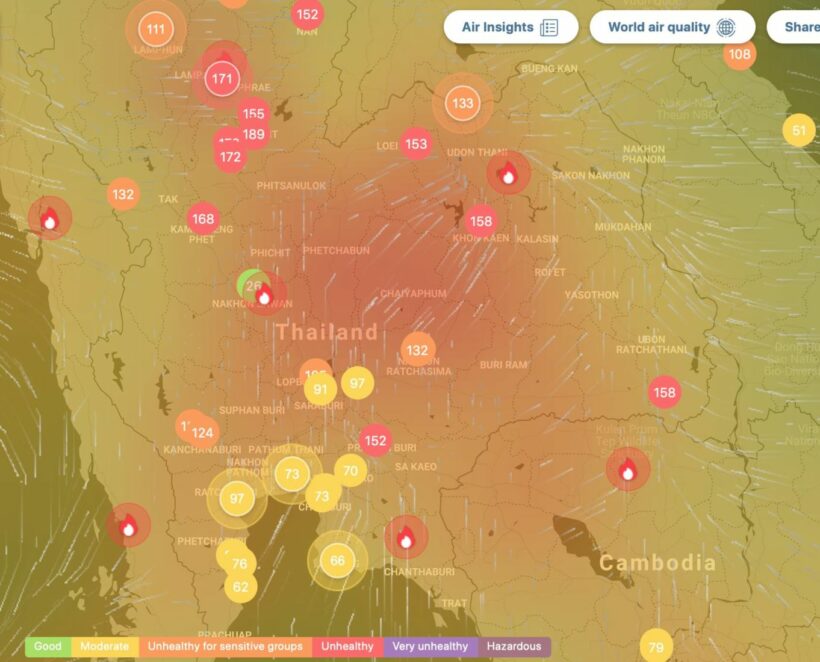 Read our editorial about the denial of Thai authorities to embrace the data and continue focussing their blame on local city factors.
Meanwhile Thailand's sugar industry is trying to take the lead in encouraging farmers of sugarcane to cur and harvest, rather than burn their sugarcane before harvesting. Read that story HERE.
SOURCE: The Nation

The southern air stream at the top of the Gulf of Thailand has pushed much of today's smoke back into central Thailand and the north – AirVisual.com
Keep in contact with The Thaiger by following our
Facebook page
.
Sugar industry asks the government to subsidise harvesting machinery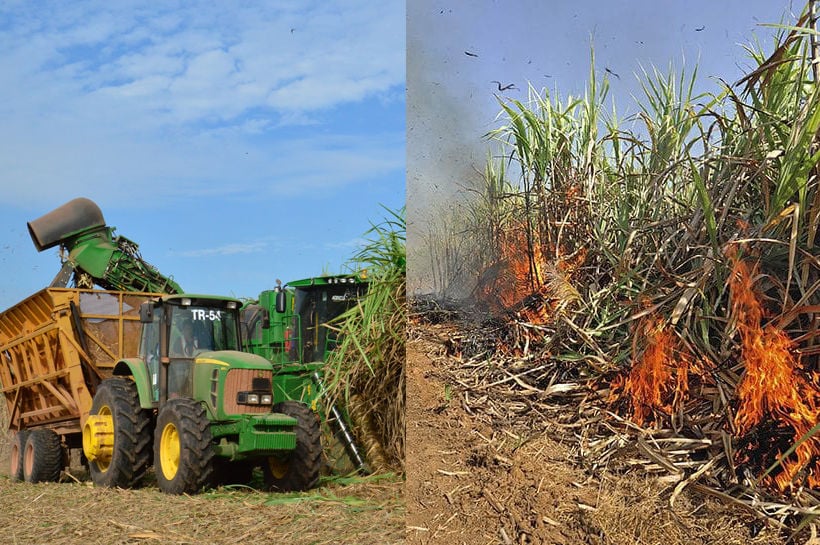 Sugar factories are campaigning to cut and harvest raw sugarcane, instead of boring it first, for processing. The conglomerates are recommending that the government offer funding at low interest rates to farmers to buy harvesters as the prices of the equipment are quite high (6-12 million baht).
They are also urging the government to purchase electricity from biomass power plants as some plants are locked out from selling their power to the Electricity Generating Authority of Thailand.
"No farmer wants to burn their field but the cost of labour is high. Factories must sign contracts with farmers to help with the harvesting."
"Factories can encourage farmers by buying raw sugarcane while some sugarcane can be left for generating power," according to The Nation.
Meanwhile, local sugarcane growers in Nakhon Sawan, central Thailand, are burning their fields at night despite authorities' ban on the practice. It appears little is being done to curb the practice which is one of the main causes, if not the main cause, of the smoke and haze problems in various parts of the country throughout this time of the year.
Despite doing their burins at night, when farmers believe they will avoid the notice of the sleeping authorities, they are providing easy to locate burn-offs. Authorities banned field burning late last year in a bid to control the hazardous fine smoke particles that were drifting into highly populated city areas.
Now the sugar industry is also trying to encourage farmers to stop the practice of burn-offs.
"The problem of fires at sugarcane plantations requires cooperation from all sectors" – Sitiwuth Siempakdee, vice president of Thai Sugar Miller Company.
Sugarcane harvesting started on December 1, 2019, at the same time the smog and smoke problems started in Bangkok and areas around central Thailand.
"The increase in sugarcane output over the previous year was because there were three new factories,. Also, factories increased the efficiency of their machines, improved sugar extraction as a result cane extraction capacity average is 1.0-1.1 million tonnes per day."
"Sugarcane output this year will be lower than 30-40% of the previous year, because of the impact of drought, or only 90 million tonnes. Sugarcane extraction will be less than last year by 3 to 4 million tonnes."
SOURCE: The Nation
Keep in contact with The Thaiger by following our
Facebook page
.
32 year old British patient recovering in Phuket, suspected Coronavirus victim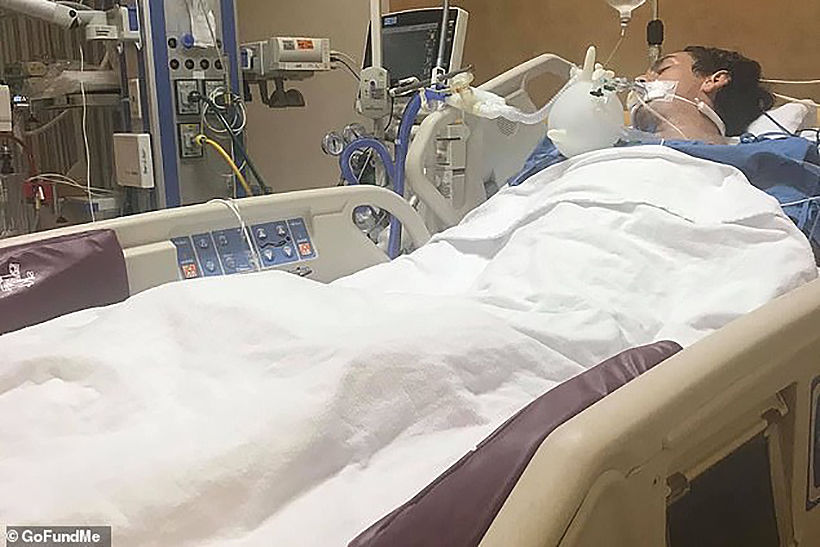 UPDATE HERE.
A British tourist is reported to be fighting for his life in a Phuket hospital. He could be the first Western victim of the coronavirus strain sweeping through China, according to Doctors at the hospital, but is yet to be confirmed. This latest coronavirus, related to the SARS (Severe Acute Respiratory Syndrome) and MERS (Middle East Respiratory Syndrome) viruses, is new and was first discovered in the Chinese city of Wuhan last month.
32 year old Ash Shorley remains in critical condition in a Phuket hospital after being infected with a virus while visiting Koh Phi Phi, in the Krabi province. He has been in hospital for nearly a month. His parents, Chris and Julie, who live in Lancashire, are now in Phuket whilst tests are being processed to determine the virus that has attacked Mr Shorley. His parents report that Ash has lost 52 kilograms since contracting the mystery disease.
"He was two days from death. If he wasn't so fit, he wouldn't be with us now. We are now waiting on tests. It is very serious." – Ash Shorley's father.
Ash was transported to Phuket by seaplane because "his lung had collapsed", according to the Daily Mail Online. Phuket doctors claim his symptoms are consistent with the Chinese coronavirus but a confirmation on their suspicions is yet to emerge. Experts, speaking to Daily Mail Online, say Mr Shorley's symptoms are consistent with the new Chinese coronavirus, but could also be a sign of other respiratory infections, as yet, undetermined.
The mysterious SARS-like virus has so far killed 3 and infected up to 220 confirmed (as of Tuesday) cases, although estimates by the WHO speculate that there are as many as 1,700 cases in Wuhan, central China, since December.
The virus is now confirmed to have spread to other parts of China – 5 cases in Beijing, 14 in Shenzhen and one in a province adjacent to Shanghai. Four other confirmed cases have been reported in Thailand, Japan, and South Korea.
The spike in reported cases comes as millions of Chinese are packing their bags to travel overseas for the Chinese New Year holiday. Meanwhile, a spokesperson from the Chinese Ministry of Foreign Affairs maintains the country has "stuck to a serious, earnest and professional attitude" to prevent and control any further outbreak of the disease.
SOURCE: Daily Mail Online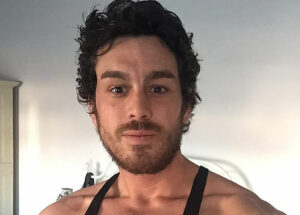 PHOTO: Instagram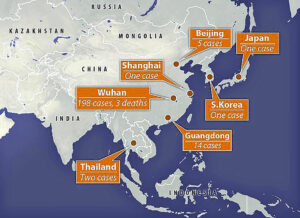 GRAPHIC: Daily Mail Online
Keep in contact with The Thaiger by following our
Facebook page
.