Thai man sends online beautiful girlfriend 2.3 million baht – Doh!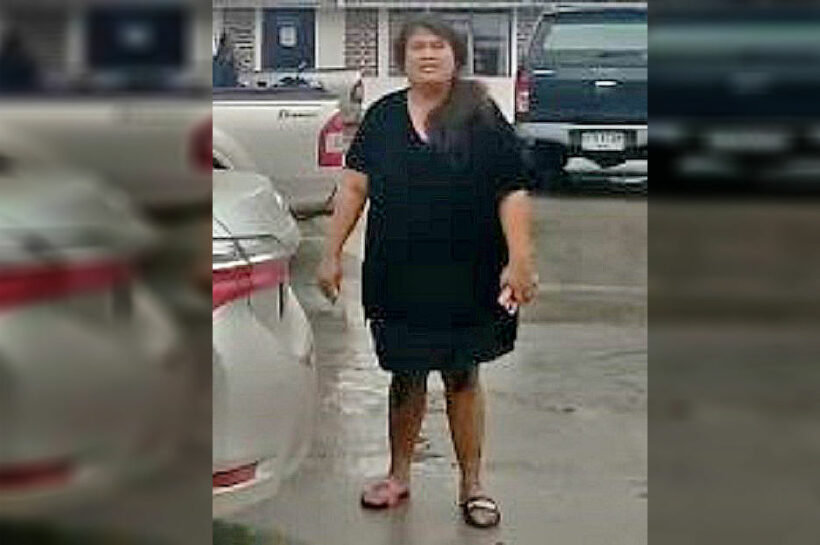 Love is a beautiful thing.
A Thai man has fallen in love with a beautiful woman on Facebook called Bai Por. The romance has blossomed online for more than two years, according to "Non".
He's sent 2.3 million baht to her in money transfers, according to Sanook. Every time they'd made arrangements to finally meet up, Bai Por would postpone because she was unwell or busy. They never met face to face.
But, assuming his suspicions weren't raised already, he one day found the same photos of his beloved Bai Por on a Line group. The beautiful woman he thought he was wooing was actually called Nong Gee.
Shattered, he went to the Phlap Phla Chai police in Bangkok to register his complaint. A warrant for online fraud was issued by police to track down the elusive 'Bai Por'. Police in Chiang Mai identified her as a 32 year old called Thippawan, a woman from Cha-Am and rather-less-beautiful than his imaginary Bai Por. Police eventually tracked her down in Phayao where she was arrested and flown back to Bangkok.
There will probably be an opportunity for Non to meet Bai Por, in court.
SOURCE: Sanook
Keep in contact with The Thaiger by following our
Facebook page
.
Sexual assault, not theft, motive for spiked water bottles – Police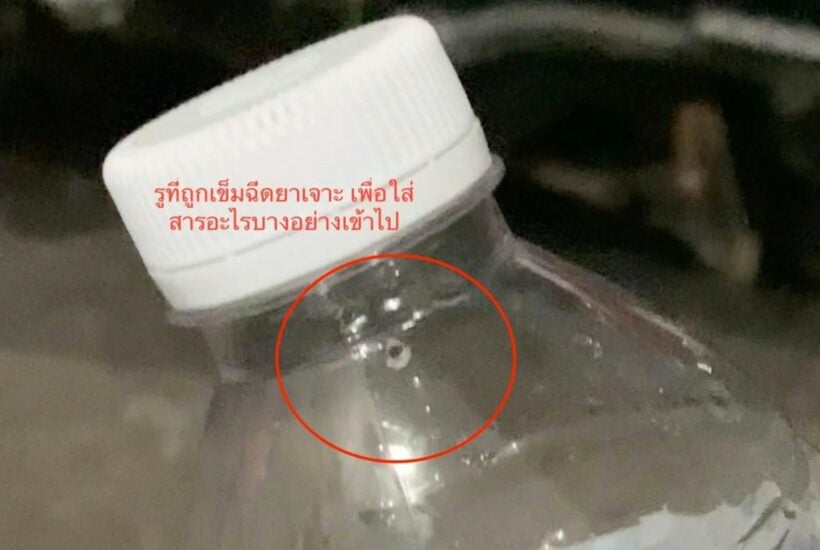 In an unexpected development to a story which has recently made headlines, police in Nonthaburi, just north of Bangkok, now claim sex, rather than theft, was the likely motivation behind the cases of spiked water bottles of joggers at a public park. On Friday police announced progress in the investigation into cases at the park in the government complex, following reports in June of joggers being hospitalised after drinking water from their sports bottles. 9 men have now been questioned and detained by police over alleged sexual activities at Nonthaburi City Hall's park. They were detained as part of an ongoing […]
Report claims air pollution "kills thousands", costs billions annually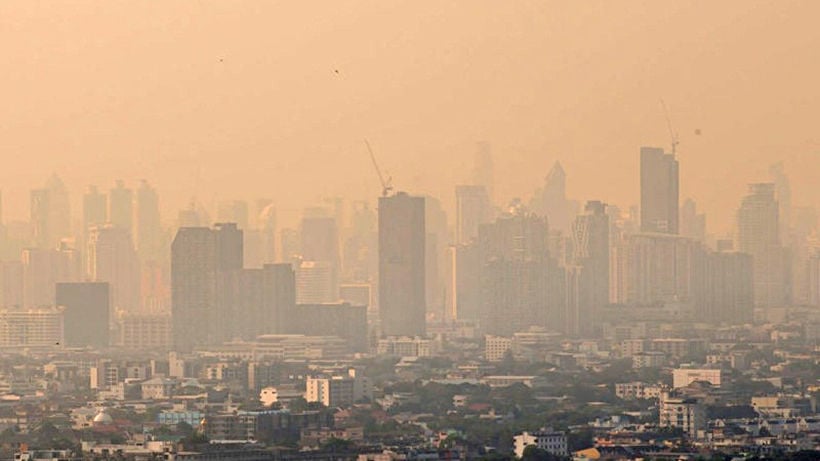 "In mere months, major cities around the world have lost tens of thousands of lives and well into the tens of billions of dollars in economic productivity." New data released by environmental groups makes claims that air pollution in Bangkok alone has caused some 6,800 deaths and an economic loss of 81.4 billion baht so far this year. The data, released online earlier by the Helsinki-based Centre for Research on Energy and Clean Air, Greenpeace – Southeast Asia and the real-time air quality monitor IQAir Air Visual, measured smog in 28 major cities worldwide and used models devised by the […]
Motorcyclist, gazing at phone, plummets from Bangkok bridge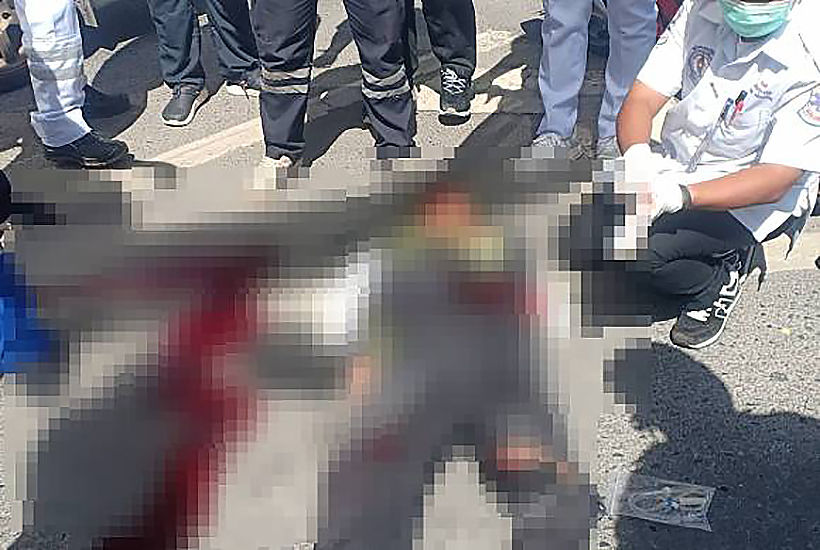 A man is dead after plummeting 10 metres from Bangkok's Rama 3 bridge yesterday. Police and rescue workers were called to an area below the bridge and found the body of a 43 year old motorcyclist, identified only as "Kiatpong." Still on the bridge was his Honda Zoomer-X scooter, and there was evidence of scratches along the bridge wall. He appeared to have been a deliveryman as there was a large delivery box on the back of the motorbike. Witnesses who saw him fall say he was killed instantly. Motorcycles are not allowed on the Rama 3 bridge. Police looked at […]