Thai man sends online beautiful girlfriend 2.3 million baht – Doh!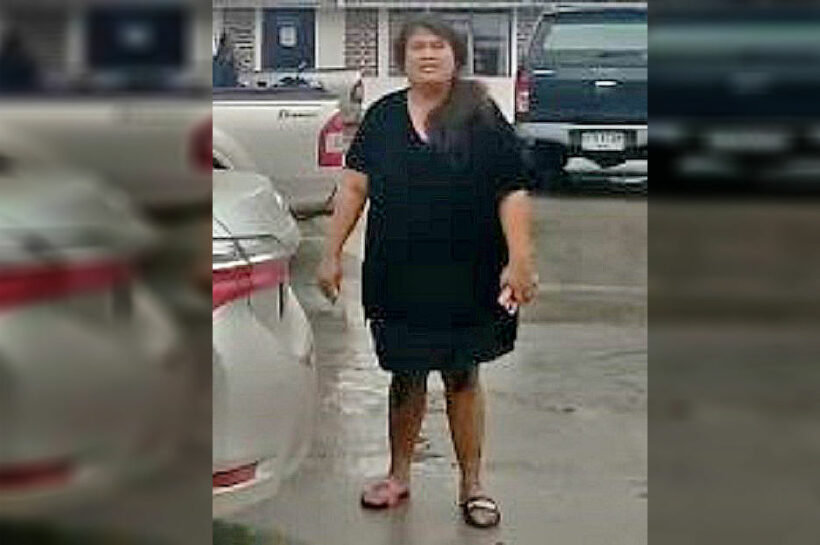 Love is a beautiful thing.
A Thai man has fallen in love with a beautiful woman on Facebook called Bai Por. The romance has blossomed online for more than two years, according to "Non".
He's sent 2.3 million baht to her in money transfers, according to Sanook. Every time they'd made arrangements to finally meet up, Bai Por would postpone because she was unwell or busy. They never met face to face.
But, assuming his suspicions weren't raised already, he one day found the same photos of his beloved Bai Por on a Line group. The beautiful woman he thought he was wooing was actually called Nong Gee.
Shattered, he went to the Phlap Phla Chai police in Bangkok to register his complaint. A warrant for online fraud was issued by police to track down the elusive 'Bai Por'. Police in Chiang Mai identified her as a 32 year old called Thippawan, a woman from Cha-Am and rather-less-beautiful than his imaginary Bai Por. Police eventually tracked her down in Phayao where she was arrested and flown back to Bangkok.
There will probably be an opportunity for Non to meet Bai Por, in court.
SOURCE: Sanook
Keep in contact with The Thaiger by following our
Facebook page
.
Airports of Thailand block entrance to new Central Village at Suvarnabhumi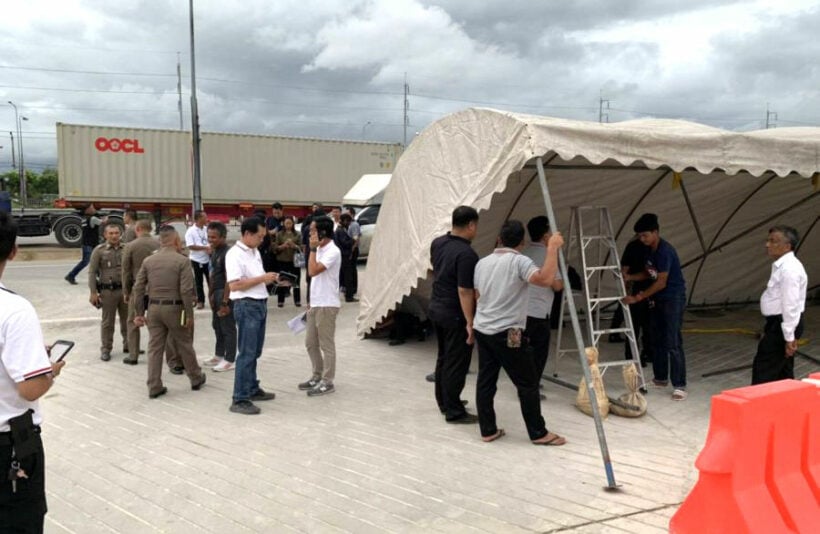 PHOTO: The Nation
Please be seated and fasten your seat belts due to severe turbulence at the front of the almost-open Central Village "luxury outlet" shopping area next to Suvarnabhumi airport in Bangkok.
A dispute between Airports of Thailand and Central Pattana, the owners of Central Village, has hit some mid-air turbulence after AOT officials set up tents blocking the entrance of the hew shopping precinct to open on August 31. The AOT claims the outlet "trespasses the flying zone of Suvarnabhumi Airport" next door.
AOT president Nitinai Sirismatthakarn says he sent officials to inspect the disputed area earlier and found that Central Village was building a road connecting the outlet to the main road.
"The road they are building trespasses the airport's flying zone. The land was assigned to AOT's administration by the Treasury Ministry."
Nitinai added that Central Village also applied for permission to lay a water pipe through the land, which cannot be approved because this, too, would violate flying zone regulations.
Meanwhile, Central Pattana issued a letter claiming its construction strictly follows current urban laws and regulations, and that it had received approval from related agencies before commencing all work.
The letter also said that applying for tap water and electricity connections from responsible authorities is a fundamental right to basic infrastructure, which every citizen is entitled to.
SOURCE: The Nation
Keep in contact with The Thaiger by following our
Facebook page
.
Thai DJ rounds up stray cats then films killing them for payment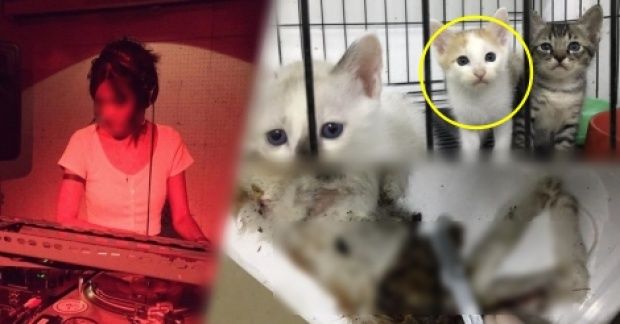 PHOTOS: khaosod.co.th
A female DJ has been charged over the killing of 27 stray cats at her home in Thon Buri, according to Khao Sod, a Thai online news portal.
According to the police investigation, Miss Wararat Krasae, better known as 'DJ Sun', picked up stray cats found on the streets into her home before killing them.
The arrest followed several complaints from a group of cat lovers who claimed that the suspect had killed 27 cats and posted video clips online. She was selling access to the videos on an 'underground' website in exchange for bitcoin payment, according to the police report.
SOURCE: khaosod.co.th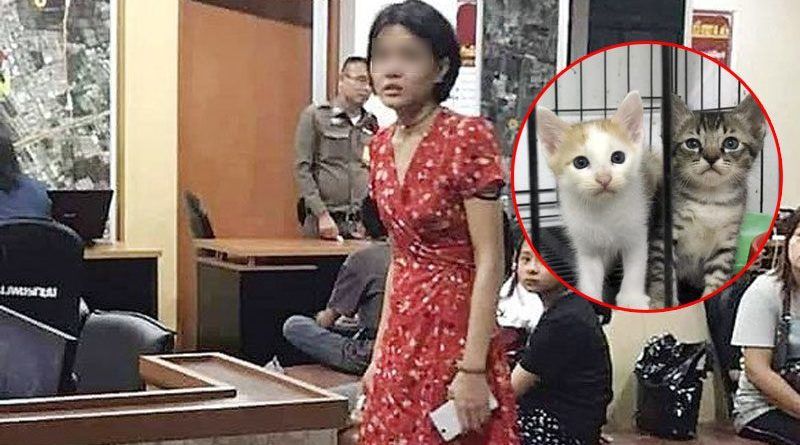 Keep in contact with The Thaiger by following our
Facebook page
.
Two people and 1,000 chickens die in Pathum Thani collision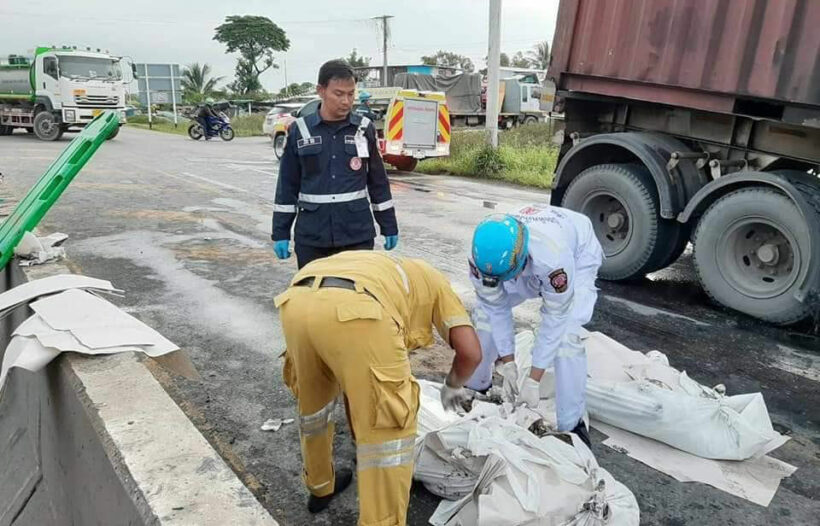 PHOTO: คนช่วยคน จ.ปทุมธานี สายด่วน 1669
Two trailer trucks have collided in Pathum Thani, to the north of Bangkok, killing two people and around 1,000 chickens.
The driver and a female passenger were heard screaming for help as their vehicle burst into flames. The chicken were being transported in the back of the truck.
Police were alerted at 3.10am about the incident on the Thanya Buri-Wang Noi road at an intersection in Moo 5 village of the Klong Luang district. Fire fighters took about an hour to contain the blaze. The charred bodies of the driver and his female passenger were found in the cabin of the truck.
The Nation reports that the trailer truck smashed into the back of another truck that had stopped at a red light.
25 year old Siripong Malimart, the driver of the 10 wheel truck waiting at the traffic lights, told police that he was also carrying chickens from Chaiyaphum to Chon Buri's Si Racha district and had stopped at the red light when the other truck slammed into his truck.
According to The Nation, he said he turned the emergency lights on and stepped on the brake now and then so that vehicles behind him could see the brake lights. He said he did not understand why the trailer truck hit the rear of his truck apparently at full speed.
Police suspect that the trailer truck driver dozed off at the wheel.
SOURCE: The Nation
Keep in contact with The Thaiger by following our
Facebook page
.