Wellness retreats in Thailand: Your guide to blissful getaways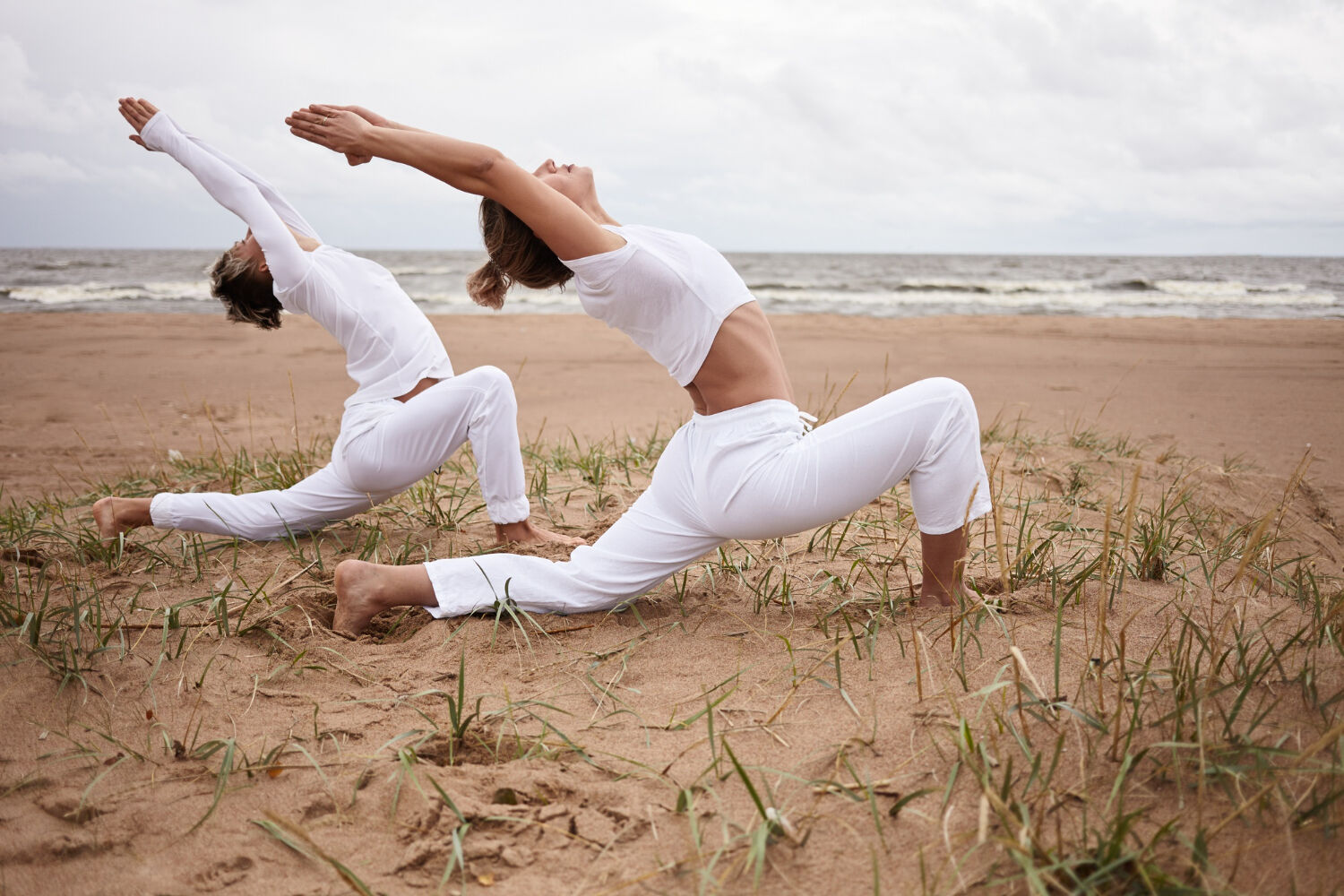 Are you tired of the hustle and bustle of city life and in need of some R&R? Do you want to escape the daily grind and treat yourself to a wellness retreat in Thailand? Well, you're in luck because Thailand is a hub for wellness retreats, offering a wide range of options to suit every taste and budget.
Whether you're a yoga enthusiast, a meditator, or just looking for a place to relax, Thailand has got you covered. From the bustling city of Bangkok to the tropical island of Phuket, there's a wellness retreat for everyone. In this guide, we'll take you on a journey through some of the best wellness retreat destinations in Thailand. So sit back, relax, and get ready for some serious wanderlust!
1. Chiang Mai: A perfect start for enhanced well-being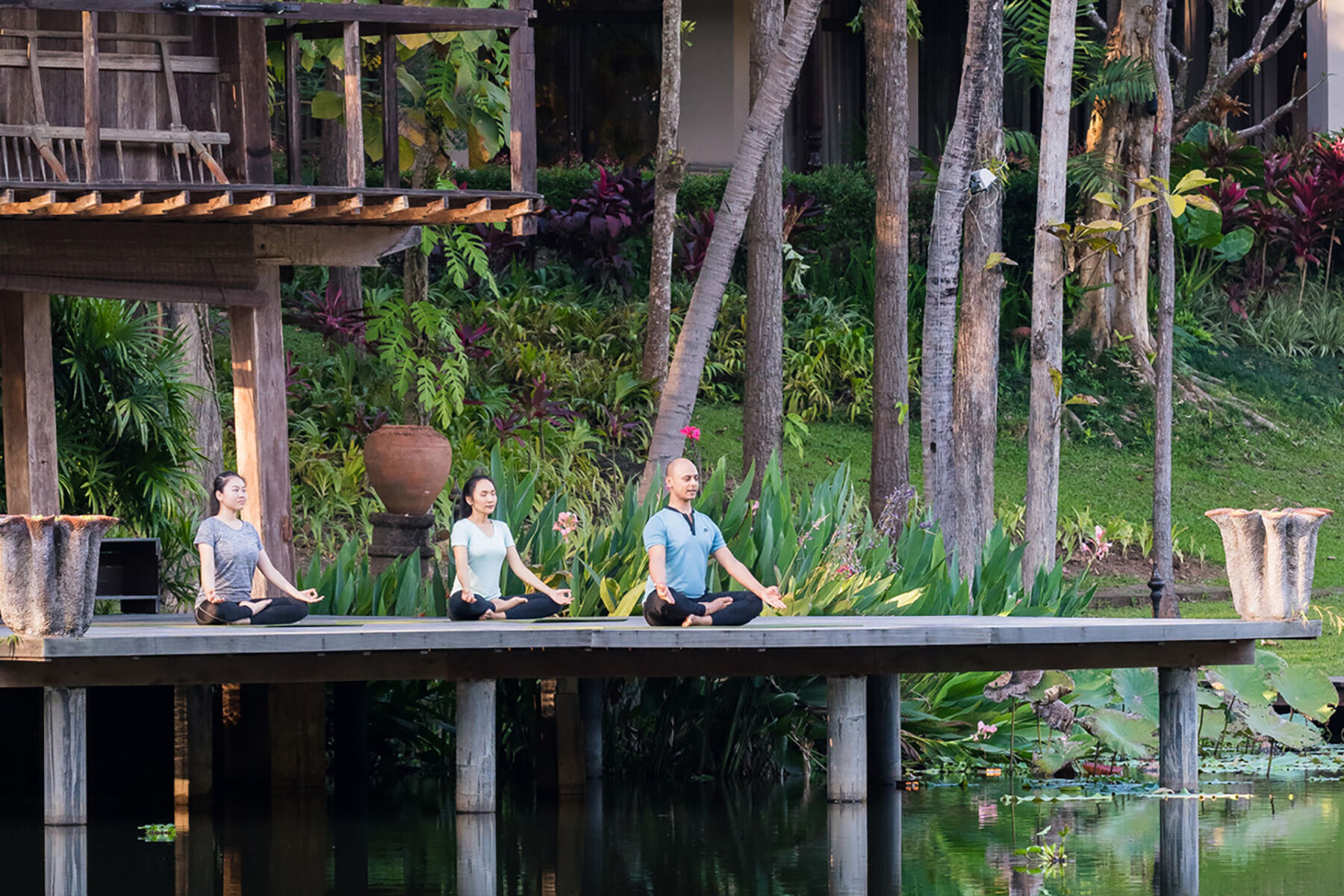 Nestled in the hills of Northern Thailand, Chiang Mai is the spiritual heart of Thailand. Known as the "Rose of the North," this city is a peaceful oasis surrounded by lush forests and rolling hills. This serene environment is the perfect backdrop for a journey of self-discovery and well-being.
For a luxurious experience, the Four Seasons Chiang Mai offers a range of wellness programs. At the Four Seasons Resort Chiang Mai, guests can experience the ultimate wellness retreat with their Journey of Well-Being program. This program offers a range of activities, including yoga, meditation, and mindfulness practices, as well as holistic treatments and workshops that focus on physical and mental wellness.
The resort's state-of-the-art fitness center, outdoor yoga pavilion, and beautiful outdoor pool provide the perfect setting for a rejuvenating workout. And with a team of knowledgeable wellness experts on hand, guests can tailor their experience to their individual needs and goals.
2. Koh Samui: A tropical paradise for meditation and mindfulness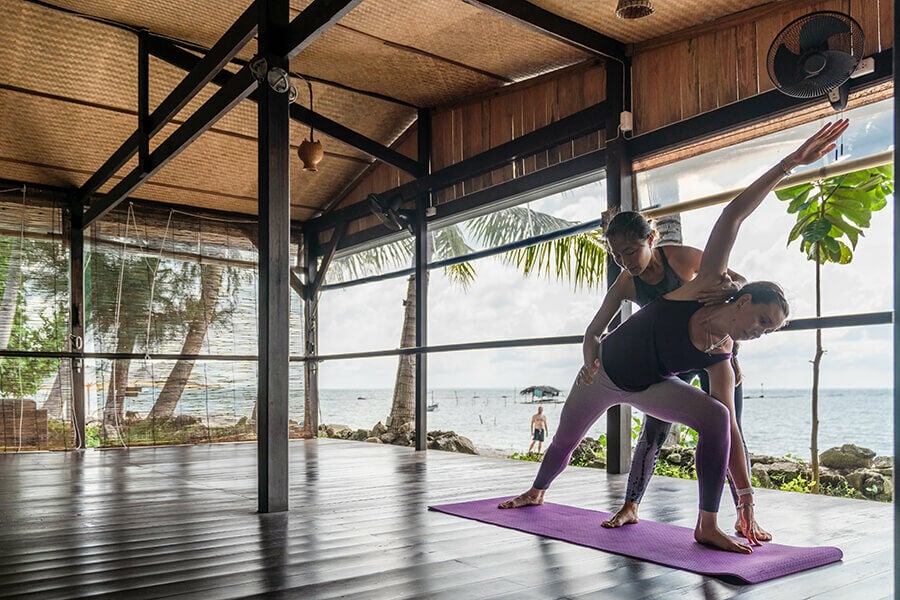 Koh Samui, located in the Gulf of Thailand, is a tropical paradise for those looking for a little bit of everything. With its stunning beaches, lush jungles, and vibrant culture, it's the perfect place to escape and reconnect with nature.
One of the best wellness retreats on the island is the Samahita Retreat, which offers a range of yoga, meditation, and wellness programs. The retreat is set in a serene and peaceful environment. It's surrounded by lush vegetation and crystal-clear waters, making it the perfect place to immerse yourself in mindfulness and meditation.
At the Samahita Retreat, guests can participate in daily yoga and meditation classes, led by experienced instructors who are dedicated to helping you deepen your practice. The retreat also offers workshops and classes on mindfulness, nutrition, and wellness, providing guests with the tools and knowledge they need to live a healthier, happier life.
3. Phuket: A hub for wellness and rejuvenation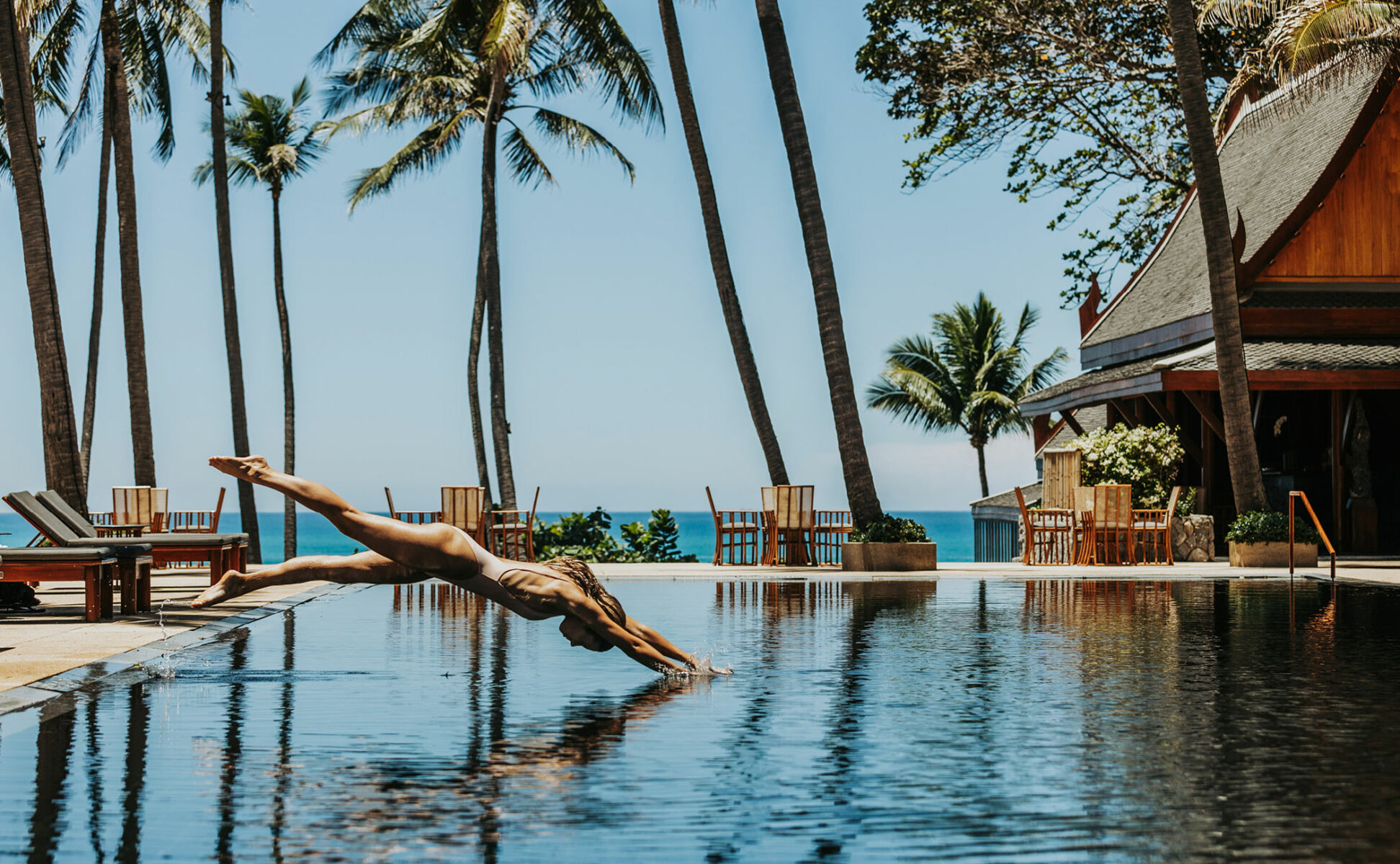 Phuket, located in the Andaman Sea, is the perfect destination for those seeking a relaxed and rejuvenating experience. With its pristine beaches, crystal-clear waters, and tropical climate, Phuket offers a tranquil escape for the mind, body, and soul.
Among the best wellness retreats in Phuket is the luxurious Amanpuri resort. The resort offers a range of activities and services. These include, yoga and meditation classes, spa treatments, Muay Thai, and Traditional Chinese Medicine. Whether you're looking for a yoga retreat or a personalized fitness routine, Amanpuri is the ideal place to start your journey to self-discovery and improvement.
The Amanpuri Wellness Centre provides adaptable wellness programs tailored to meet personal goals. Their Original and Intensive Immersions, lasting a minimum of three or five nights respectively, offer a range of treatments designed to alleviate stress and promote positive change. The Immersions include personalized nutrition plans, private movement sessions, and specialized therapies and spa treatments. Moreover, you'll need to undergo comprehensive medical assessments and diagnostics before the program begins. The programs can even accommodate non-Immersion travel partners without compromising results.
4. Bangkok: A city of contrasts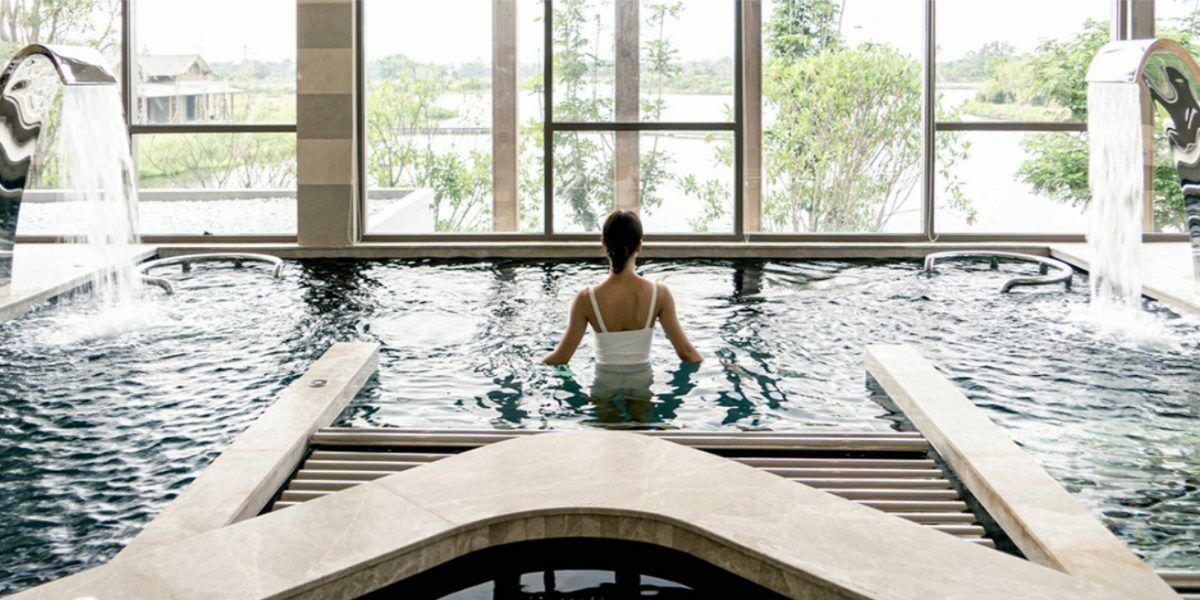 Bangkok, the bustling capital of Thailand, may not seem like an obvious choice for a wellness retreat. However, it's a city of contrasts that offers a range of options for those seeking inner peace and relaxation. Despite its fast-paced and hectic atmosphere, Bangkok is home to a plethora of yoga studios, meditation centers, spas, and wellness centers that provide the perfect escape from the hustle and bustle of the city. Whether you're a seasoned yoga practitioner or a first-time meditator, Bangkok has something to offer for everyone on their journey to wellness.
If you're looking for a truly unique wellness experience in Bangkok, be sure to check out RAKxa Wellness and Medical Retreat. It offers a personalized wellness journey by analyzing your DNA at the Vitalife Scientific Wellness Clinic managed by Bumrungrad International Hospital. At RAKxa, you can embark on a journey to well-being through weight control and detox, rebalance body and mind, or well-being and recovery programs. Options include 5, 7, or 10-night programs. Each with personalized meals and restful surroundings on the Chao Phraya River. You can also enjoy advanced aesthetic treatments like facial and body solutions.
5. Krabi: A nature lover's paradise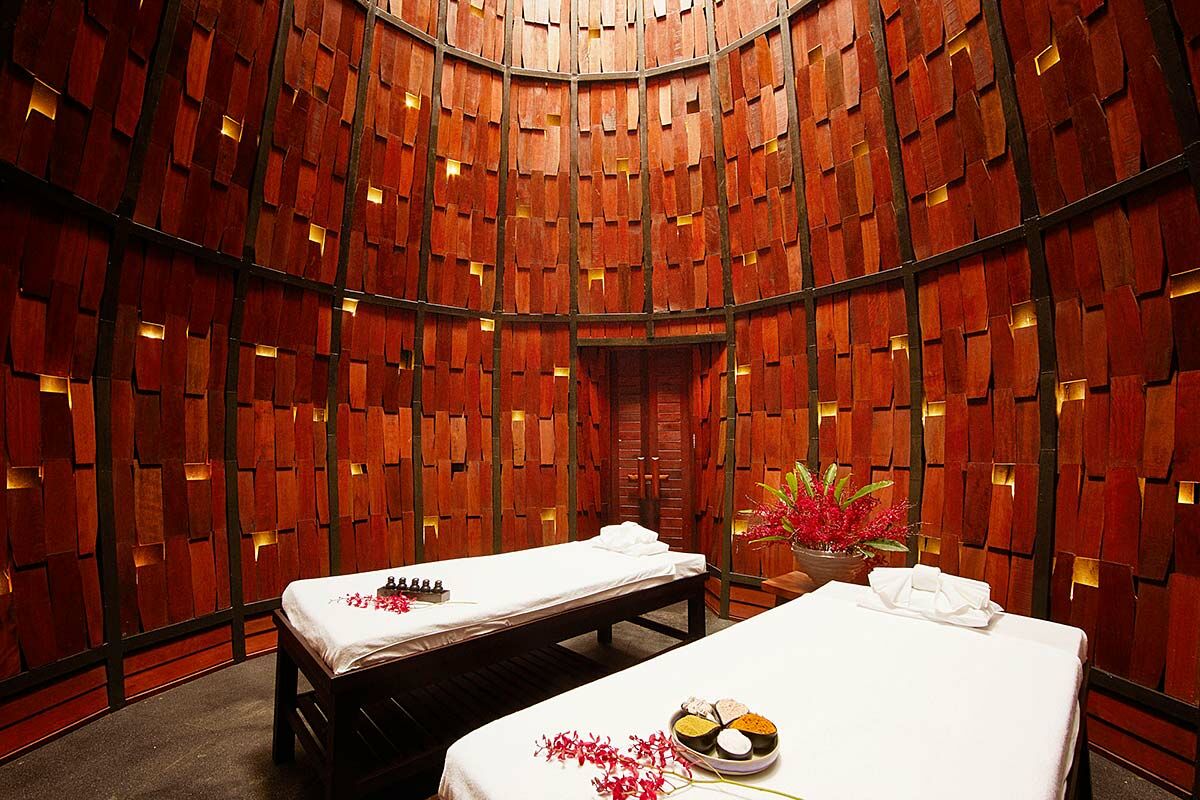 Krabi, a nature lover's paradise located in southern Thailand, is the perfect destination for a low-key wellness retreat. The Tubkaak Krabi Boutique Resort is a top choice, offering a range of wellness activities to help you recharge and reconnect with nature.
The resort's wellness spa, L'escape, blends physical alignment and massage therapies with meditation and longevity procedures. On top of it, skillful and attentive practitioners and visiting wellness experts guide every program and treatment. Guided meditation and ocean or forest therapy are also available. Plus, there's an herbal steam and saline water plunge pool for a truly relaxing experience.
Whether you're looking to disconnect and slow down or boost your mind and body, the Tubkaak Krabi Boutique Resort has everything you need for a rejuvenating wellness vacation.
There you have it – our guide to the best wellness retreats in Thailand. So pack your bags, book your ticket, and get ready to elevate your well-being.
Health

Join the conversation and have your say on Thailand news published on The Thaiger.
Thaiger Talk is our new Thaiger Community where you can join the discussion on everything happening in Thailand right now.
Please note that articles are not posted to the forum instantly and can take up to 20 min before being visible. Click for more information and the Thaiger Talk Guidelines.