Asoke Bangkok: Thailand neighbourhood guide 2023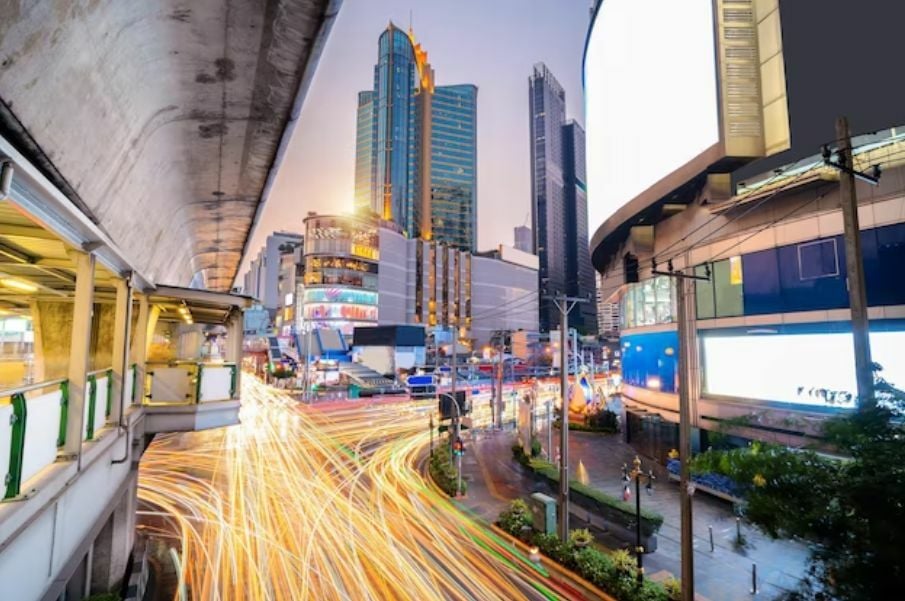 Asoke Bangkok, located in the heart of Thailand's vibrant capital city, is an area that offers the best of both worlds – a perfect blend of modern urban life and traditional Thai culture. Known for its bustling commercial district and lively nightlife, Asoke is a popular destination for locals and ex-pats alike, offering an array of shopping centers, entertainment venues, and culinary delights. Living in Asoke Bangkok means enjoying the convenience of city life while still having access to serene green spaces that offer a peaceful retreat from the bustling city streets.
Top reasons to live in Asoke Bangkok
Transportation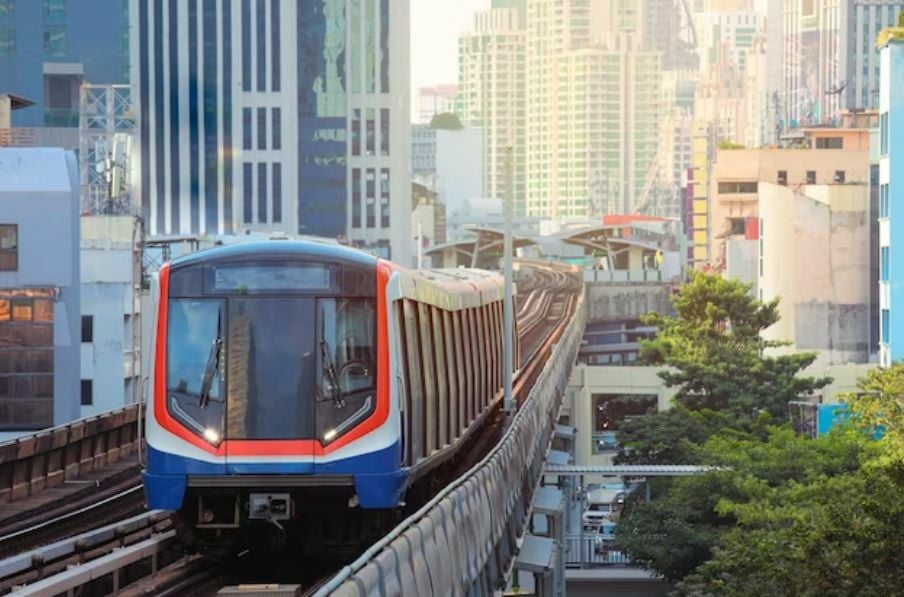 Asoke Bangkok boasts a variety of transportation options, making it a highly convenient area to reside in. Asoke is home to the BTS Skytrain and the Sukhumvit MRT Station, providing fast and efficient modes of transportation for residents and visitors. Numerous bus routes also pass through Asoke, catering to those who prefer an affordable and accessible means of transportation. Additionally, taxis, and rideshare services like Grab, and motorcycle taxis are readily available, offering flexible and personalized ways to navigate the bustling city.
Moreover, the Makkasan Station of the Airport Rail Link is situated near Asoke, ensuring a convenient connection to Suvarnabhumi International Airport. The abundance of transportation options in Asoke Bangkok brings people closer to their favorite destinations with ease.
Shopping and Entertainment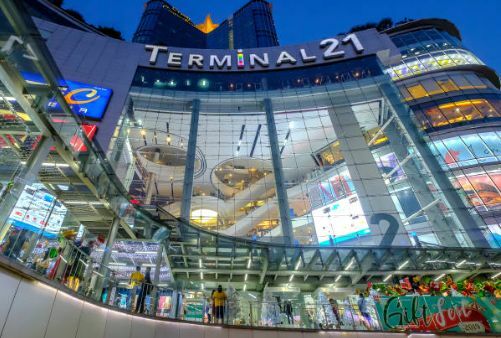 Looking for the ultimate shopping and entertainment experience in Bangkok? Look no further than Asoke! This bustling area offers a vibrant mix of options, catering to diverse tastes and preferences. Trendy malls like Terminal 21, EmQuartier, and Emporium are perfect for fashion enthusiasts and food lovers, while the lively street markets provide an authentic taste of Thai culture.
Asoke Bangkok also boasts an exciting entertainment scene, featuring numerous cinemas, live music venues, and performance spaces to suit a wide array of artistic interests. And when the sun goes down, the area comes alive with its bustling nightlife, offering bars, clubs, and lounges for every taste and style.
Dining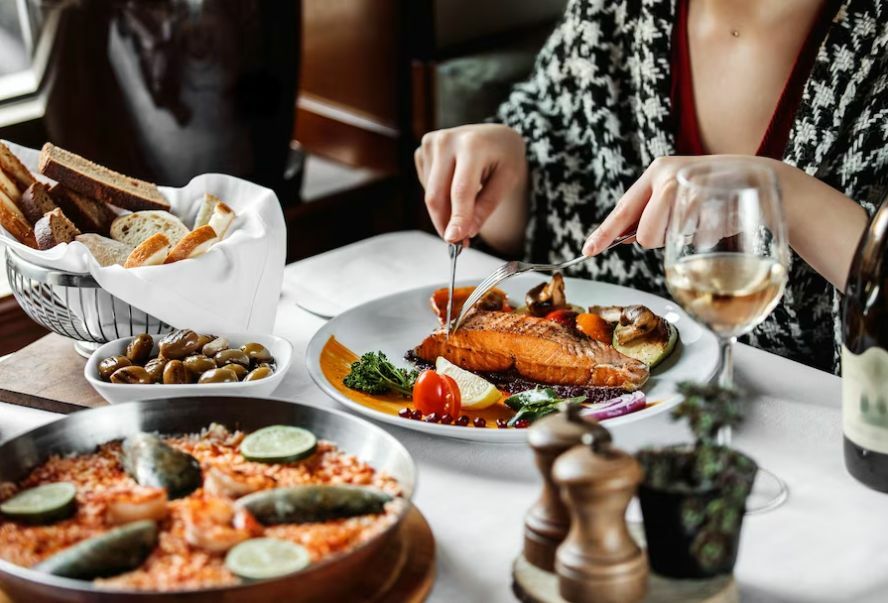 From upscale restaurants serving international cuisine to cozy cafes and local street food vendors, Asoke Bangkok is a food lover's paradise. You can find an array of Thai delicacies, as well as dishes from around the world, making it a melting pot of flavors and cultures. Asoke Bangkok proudly boasts top cafes and restaurants, attracting food enthusiasts from all corners of the city.
Asoke offers a wide range of dining options, from traditional Thai street food to international fine dining. This diverse range of cuisines caters to various tastes, preferences, and budgets. Asoke continually evolves, with new and trendy dining spots frequently opening up. As a result, food enthusiasts can always discover unique and innovative culinary experiences.
Serene green spaces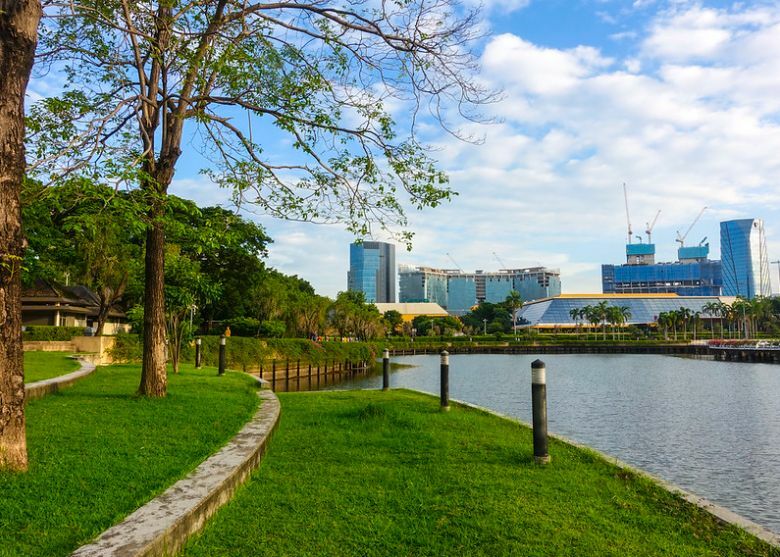 In Asoke Bangkok, there are several green spaces where residents and visitors can enjoy nature and outdoor activities. The Benjakitti Park is situated close to the Queen Sirikit National Convention Center and offers stunning views of the city skyline. It features a large lake, cycling, and jogging paths, and beautiful gardens, providing a tranquil escape from the bustling city. With several seating areas scattered throughout the park, visitors can relax and take in the peaceful atmosphere while admiring the breathtaking views of the city skyline.
The parks provide a perfect escape from the urban chaos, allowing residents and visitors to enjoy a moment of peace and connect with nature. In this way, Asoke proves to be an ideal location for those seeking a balance between vibrant city life and a serene, relaxing environment.
Accommodations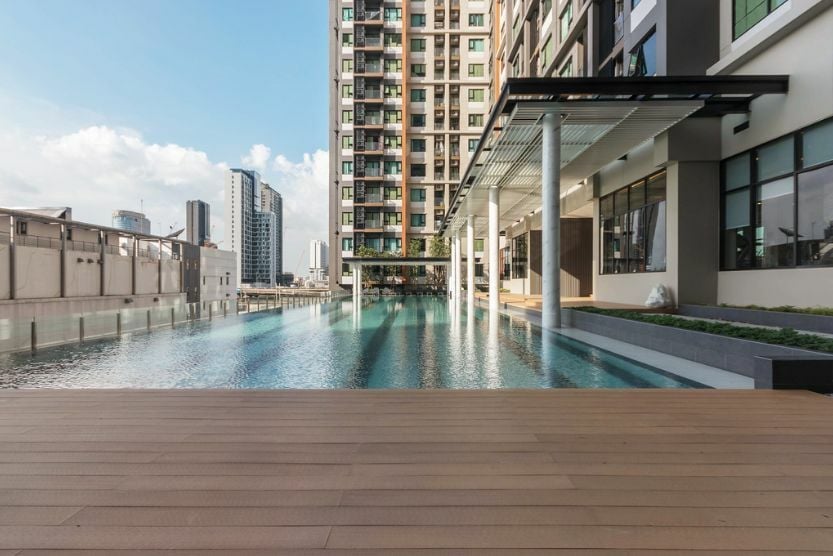 Asoke Bangkok stands out as the best place to live, particularly due to its exceptional accommodations that cater to various lifestyles and preferences. The accommodations in Asoke are known for their high standards of quality, ranging from modern condominiums and apartments to serviced residences. These properties often come with top-notch facilities such as swimming pools, fitness centers, and 24-hour security, ensuring a comfortable and safe living experience.
The accommodations in Asoke are known for their high standards of quality, ranging from modern condominiums and apartments to serviced residences. These properties often come with top-notch facilities such as swimming pools, fitness centers, and 24-hour security, ensuring a comfortable and safe living experience. Despite being located in a prime area, Asoke offers a wide range of accommodation options to fit different budgets. This flexibility makes it possible for people from various economic backgrounds to enjoy the perks of living in a centrally-located and well-connected area.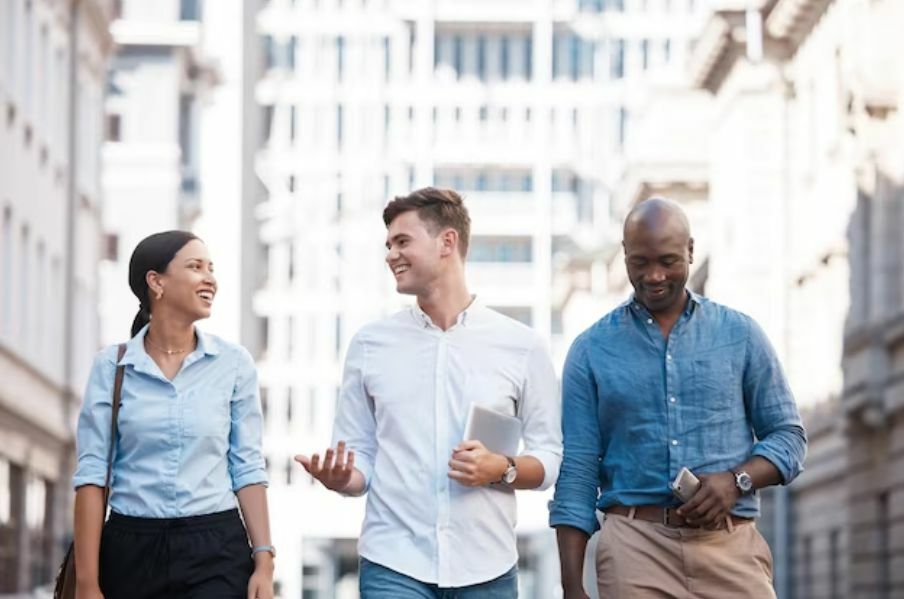 Asoke Bangkok is home to a diverse community of locals and expatriates, who contribute to its rich cultural tapestry. People from different countries and backgrounds coexist harmoniously, bringing their unique perspectives and traditions to the area. The cultural diversity in Asoke is evident in its culinary scene, which features a wide range of international and local cuisines. From Thai street food and regional specialties to Japanese, Indian, and European dishes, the area offers a gastronomic adventure for food enthusiasts.
Asoke Bangkok hosts various cultural events and festivals throughout the year, celebrating the customs and traditions of different communities. These events provide opportunities for residents and visitors to learn about and appreciate the rich heritage and cultural diversity of the area.
Fitness and Wellness centers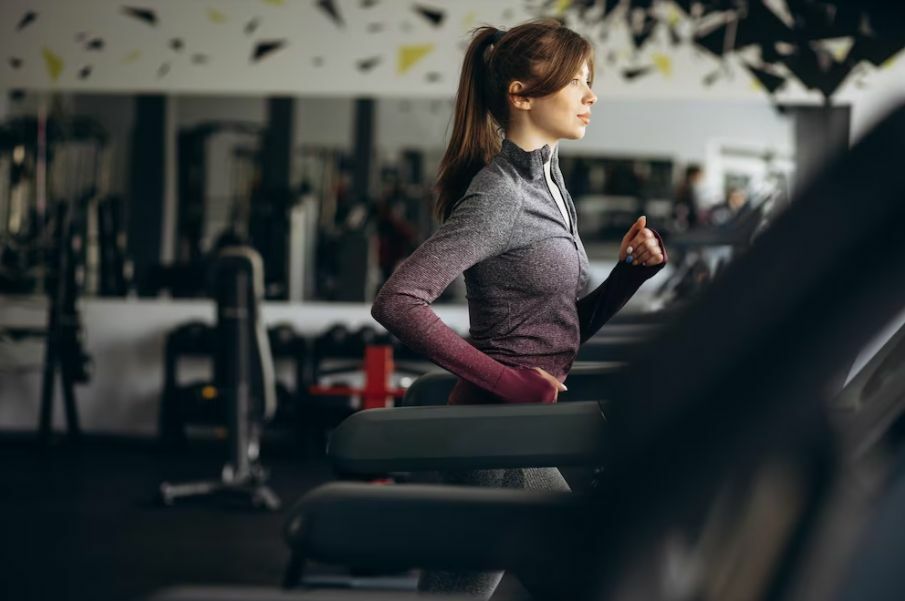 Fitness and wellness centers in Asoke Bangkok play a significant role in enhancing the quality of life for residents, making it an ideal place to live. Asoke Bangkok offers a diverse range of fitness and wellness centers, catering to various preferences and fitness levels. From state-of-the-art gyms and yoga studios to specialty facilities focusing on martial arts or Pilates, there is something for everyone.
The strategic location of Asoke makes it easy for residents to access fitness and wellness centers within the neighborhood. This convenience encourages people to maintain a healthy and active lifestyle, contributing to overall well-being.
Professional Workspaces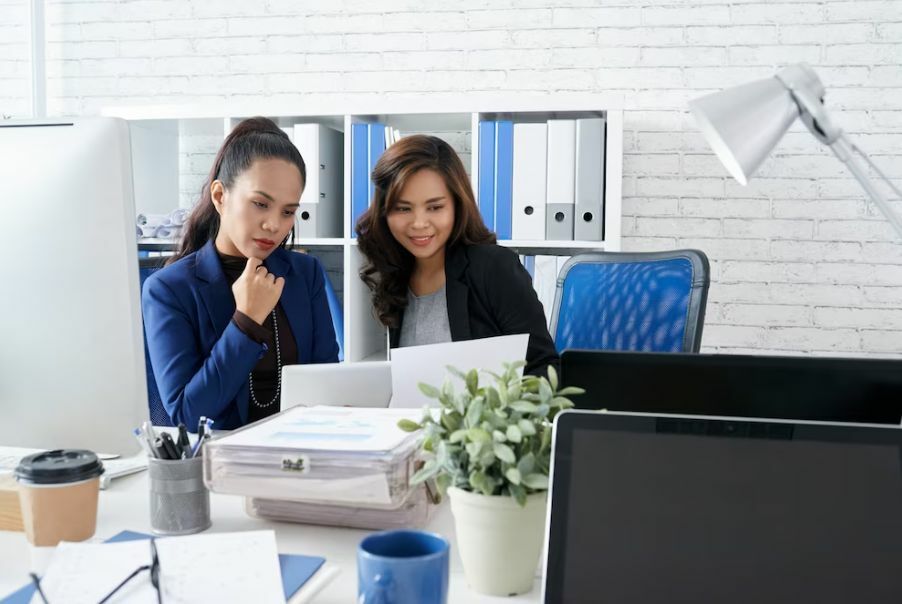 Offices in Asoke Bangkok contribute significantly to the area's appeal as the best place to live in. These well-designed and accessible workspaces offer numerous benefits for residents, making Asoke an ideal location for professionals. Asoke Bangkok is a prominent business district, housing various local and multinational companies. This central location attracts professionals and entrepreneurs, providing ample job opportunities and fostering economic growth in the area.
The strategic location of Asoke, with its excellent public transportation options like the BTS Skytrain and MRT subway, makes it convenient for residents to commute to and from their workplaces. This ease of access reduces travel time and stress, contributing to a more balanced lifestyle.
You might also find it intriguing to explore the top neighborhoods for living in Bangkok.
Destination Guide
Expats
Guides

Join the conversation and have your say on Thailand news published on The Thaiger.
Thaiger Talk is our new Thaiger Community where you can join the discussion on everything happening in Thailand right now.
Please note that articles are not posted to the forum instantly and can take up to 20 min before being visible. Click for more information and the Thaiger Talk Guidelines.