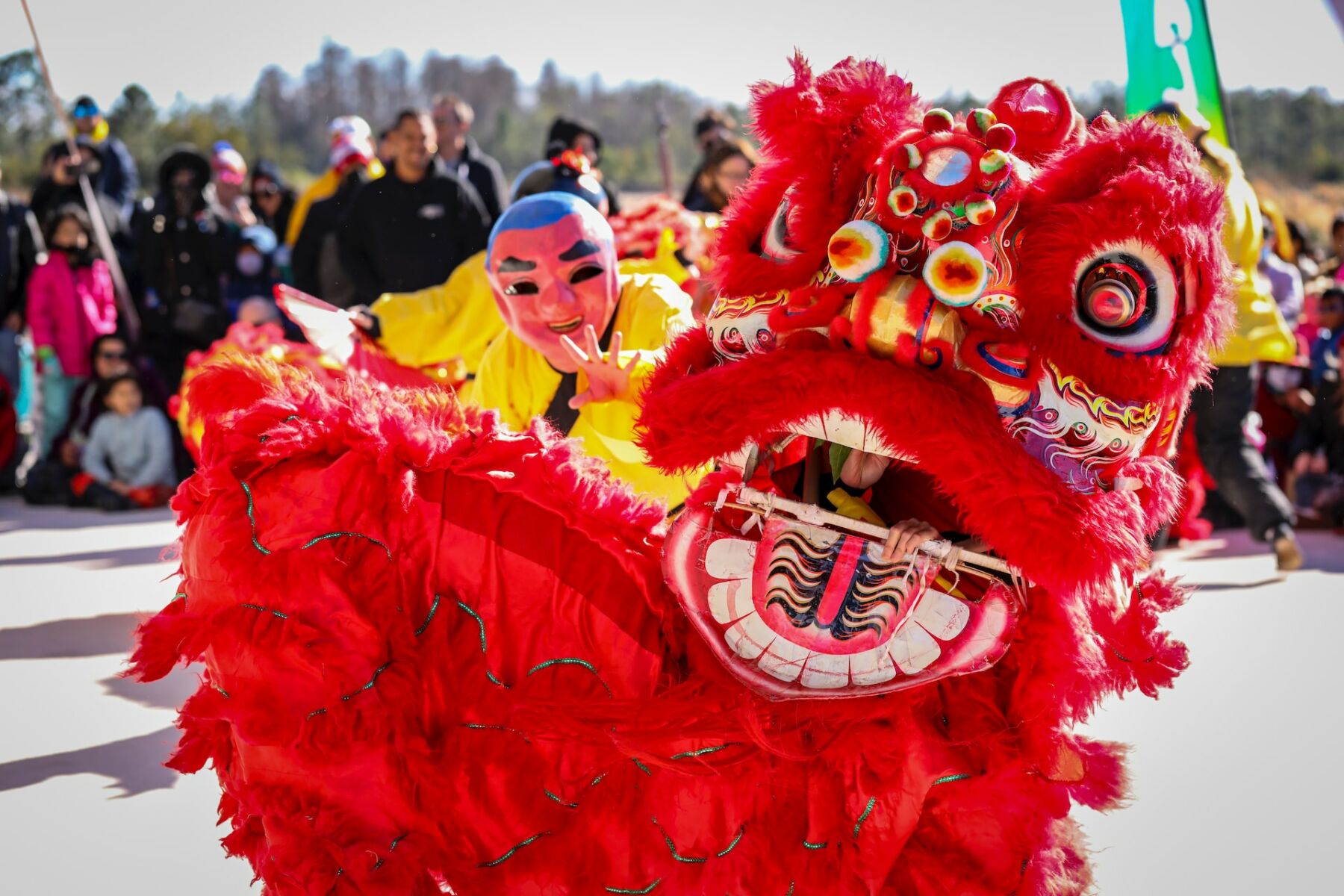 Ah, yes, the Chinese New Year! A time to reflect on past successes and make plans for the future. This Sunday, 22 January, marks the beginning of the Year of the Rabbit. Celebrations around the world will be ringing in the new year with a vibrant array of traditions, beautiful art, and delicious food — and in Thailand, it's no different!
With its large Chinese population, it comes as no surprise that the Chinese New Year is one of the biggest festivals in Thailand. Every year, the country lights up with colourful decorations, delicious food, artistic performances, and warm greetings. It's truly a spectacle to behold!
So, if you want to learn more about Chinese New Year celebrations in Thailand and where to go to join in the festivities, come take a peek with us.
What is the Chinese New Year?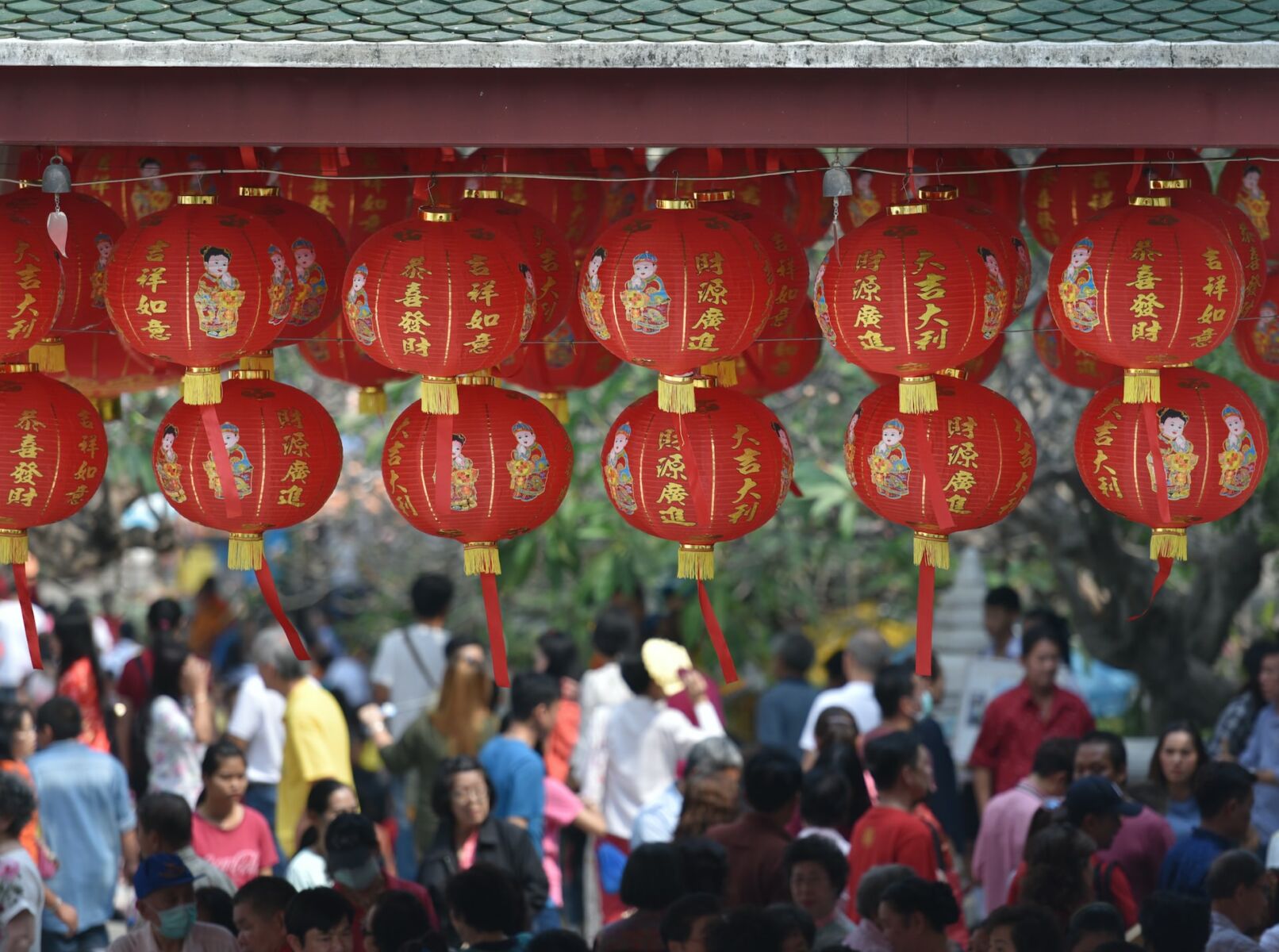 Chinese New Year is an annual celebration of the start of a new year according to the traditional Chinese lunisolar calendar. It's also called Lunar New Year because the dates of the celebration follow the phases of the moon. It starts with the new moon between 21 January and 20 February, and the festivities may last until the following full moon. This year, the Chinese New Year will fall on Sunday, 22 January 2023.
Besides being celebrated in China and Chinese communities worldwide, the Lunar New Year is also a major event in some other East Asian and Southeast Asian countries, such as Korea and Vietnam. In China, the Lunar New Year is known as Chūnjié in Mandarin or the Spring Festival. Koreans refer to it as Seollal, and Vietnamese call it Tết.
Chinese New Year is full of activities that honour deities and ancestors. Families gather for dinner feasts and get together for parades featuring music, dancing, costumes, and firework displays.
Which animal represents the 2023 Chinese New Year?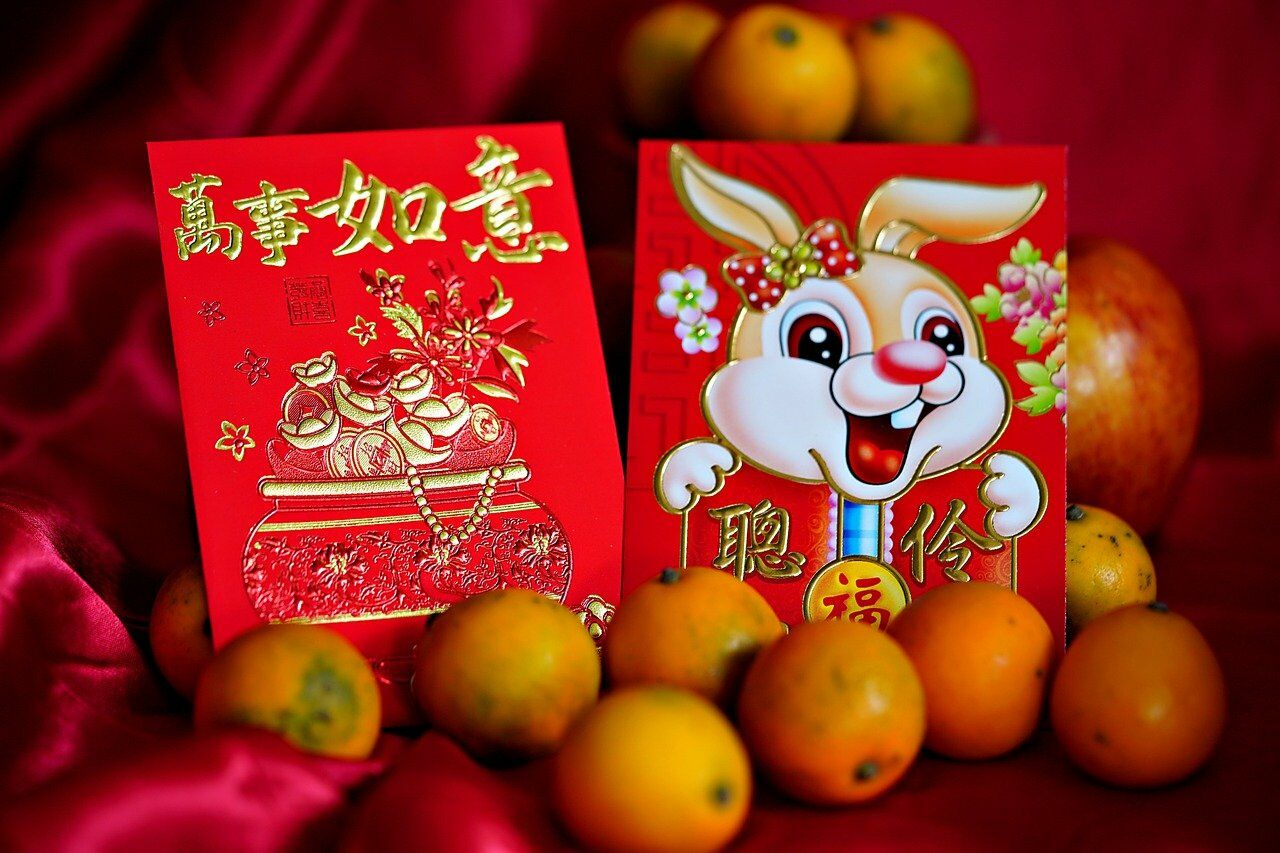 The Chinese calendar is an ancient system that has been in use for centuries, and it is based on a 12-year cycle. Each of the years is linked to one of twelve animals that are important to Chinese culture: rat, ox, tiger, rabbit, dragon, snake, horse, goat, monkey, rooster, dog, and pig. The year 2023, in the Gregorian calendar (western calendar), is the Year of the Rabbit according to the Chinese calendar.
Each animal comes with a plethora of positive symbolism. Rabbits are associated with longevity, positivity, auspiciousness, wittiness, cautiousness, cleverness, and deftness – all traits that are sure to bring luck to all who honour them. Rabbits also symbolise beauty, mercy, grace, and good luck.
But the traditional Chinese calendar is much more than the animal zodiac. In addition to the cycle of 12 animals, this ancient system is also based on the 10 heavenly stems, each of which has a connection to one of the five elements of Taoism. Fire, water, earth, metal, and wood are all represented and play an important role in this fascinating astrological system. This year, the heavenly stem is water. So 2022 is technically the Year of the Water Rabbit.
How does Thailand celebrate Chinese New Year?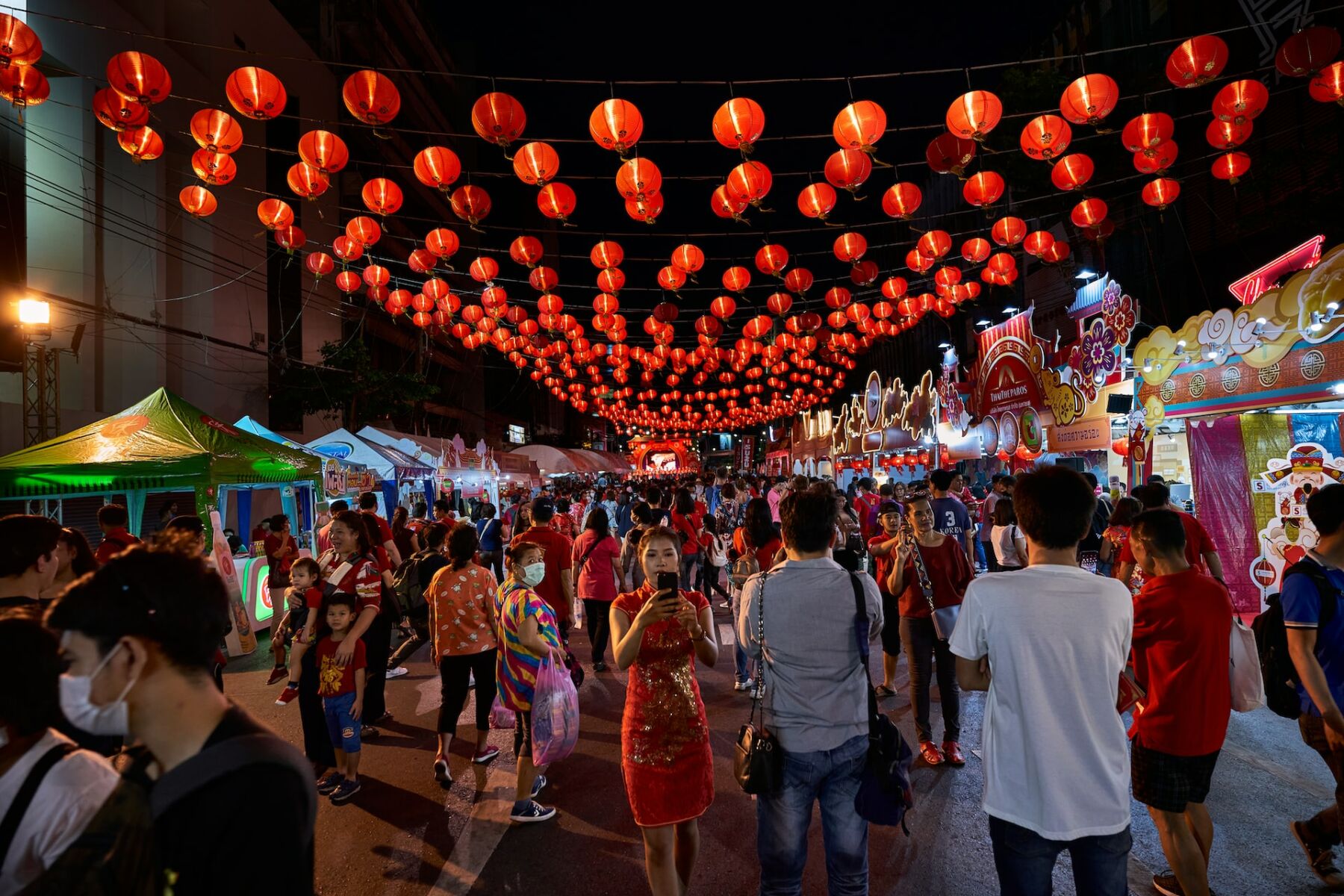 Chinese New Year is not a public holiday in Thailand, but people across the nation still celebrate it with enthusiasm and joy. From Bangkok to Chiang Mai and all places in between, temples are decked out in red lanterns and crowded with people coming to pray for the year ahead. Firecrackers are set off everywhere while dragon dances and parades fill the streets with energy and excitement. Moreover, the streets also come alive with red decorations, and many people wear red clothes because red symbolises happiness, good luck, and good fortune, as well as a way to ward off evil spirits. It's not just Chinese communities that come together to celebrate either – people from all walks of life join the festivities too.
The festival also brings with it a wide range of commercial activities. Chinese New Year offers will be available in almost every shop and mall throughout the country. For three days, there are massive discounts on goods, ranging from traditional foods to modern-day electronics.
Family gatherings, ang pao, and oranges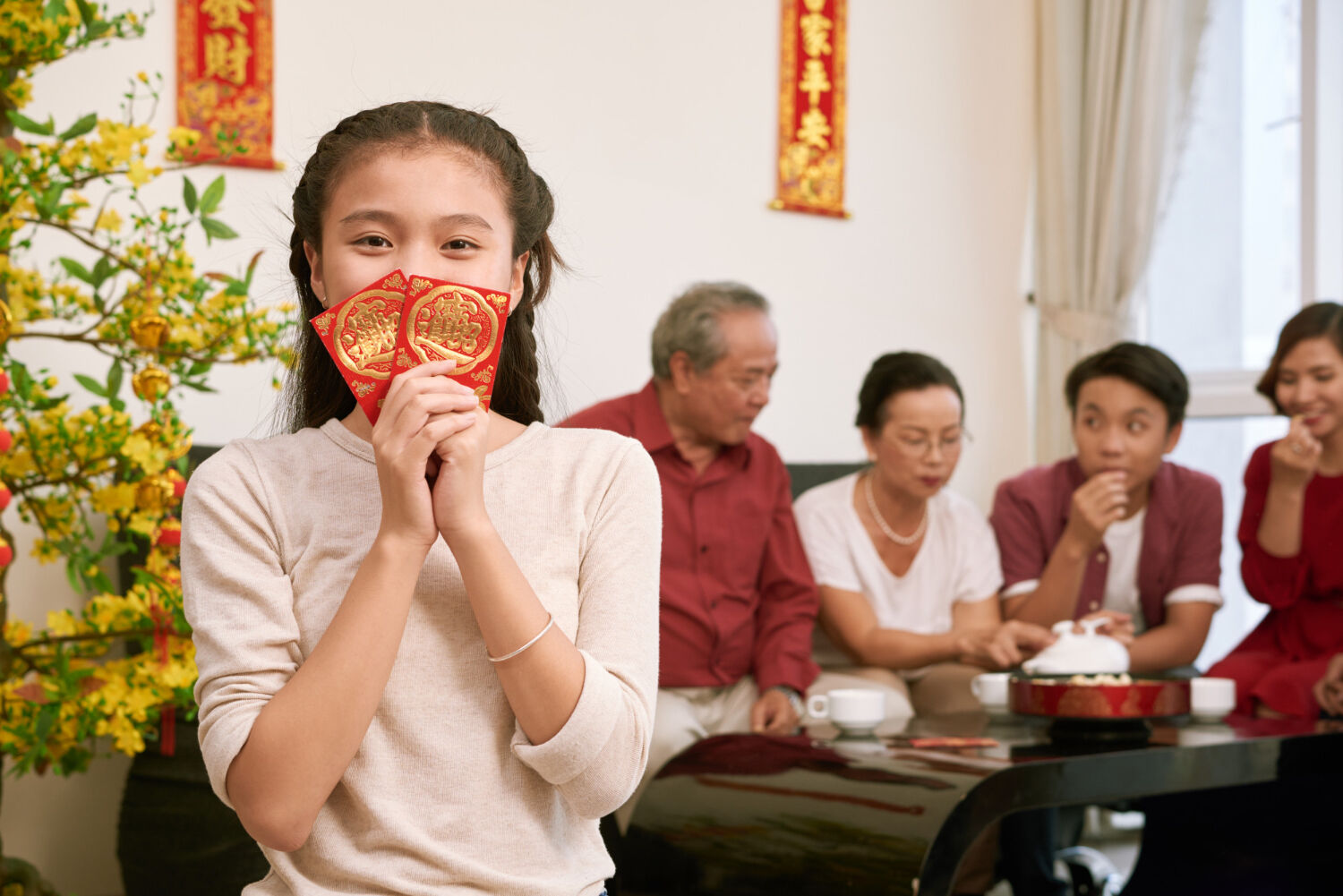 The Chinese communities in Thailand usually take at least a day off from their busy schedules to spend time with family and friends. The eve of the new year is the time to pray and pay respect to ancestors. Dinner is often the highlight of new year's eve. It provides a chance to indulge in delicious dishes while catching up with loved ones.
On New Year's Day, many Chinese families will be following a tradition of exchanging red envelopes called ang pao. Inside these special envelopes is money to symbolise a wish for good luck and prosperity in the coming year. It is customary for parents to give these gifts to their unmarried children. Moreover, most people visit their extended families and relatives on this day to exchange a few oranges and tangerines as well.
In Chinese culture, oranges and tangerines have been used for centuries to represent a better year ahead, and for a good reason. The words for tangerine and orange in Chinese sound similar to the words for luck and success. Besides, sharing these fruits also signifies a strong bond between loved ones.
Where to go for the most festive Chinese New Year events in Thailand?
Here are some of the best places to go to celebrate the Chinese New Year in Thailand.
Bangkok
Yaowaraj, Bangkok's Chinatown, is the place to be if you want to join in on the Chinese New Year celebrations. Every year, locals and tourists alike flock to this area for the biggest and best celebration of the Chinese New Year. The streets are with vibrant red decorations, lanterns, and festive music – setting a cheerful atmosphere for all who visit.
The festivities include firework displays and cultural performances such as lion dance shows and traditional music played by street bands. There will also be a variety of mouth-watering snacks from carts selling everything from steamed buns to noodles. Plus, you'll find traditional crafts at market stalls and, of course, plenty of photo opportunities.
If you'd like to enjoy a feast, head to Bangkok Hotel Marriott Sukhumvit on Sunday, 22 January 2023, from noon to 15:00. Here, you can feast on a luscious buffet spread that includes Chinese delicacies. From seafood on ice and succulent Lobster Szechuan sauce to Dim Sum station and classic Peking duck, there's something for everyone. But that's not all. They also prepared drunken chicken, Hokkien noodles, XO fried rice, and stir-fried fish maw with seafood. And let's not forget dessert – there are Thai and international dishes, as well as Chinese speciality desserts.
Phuket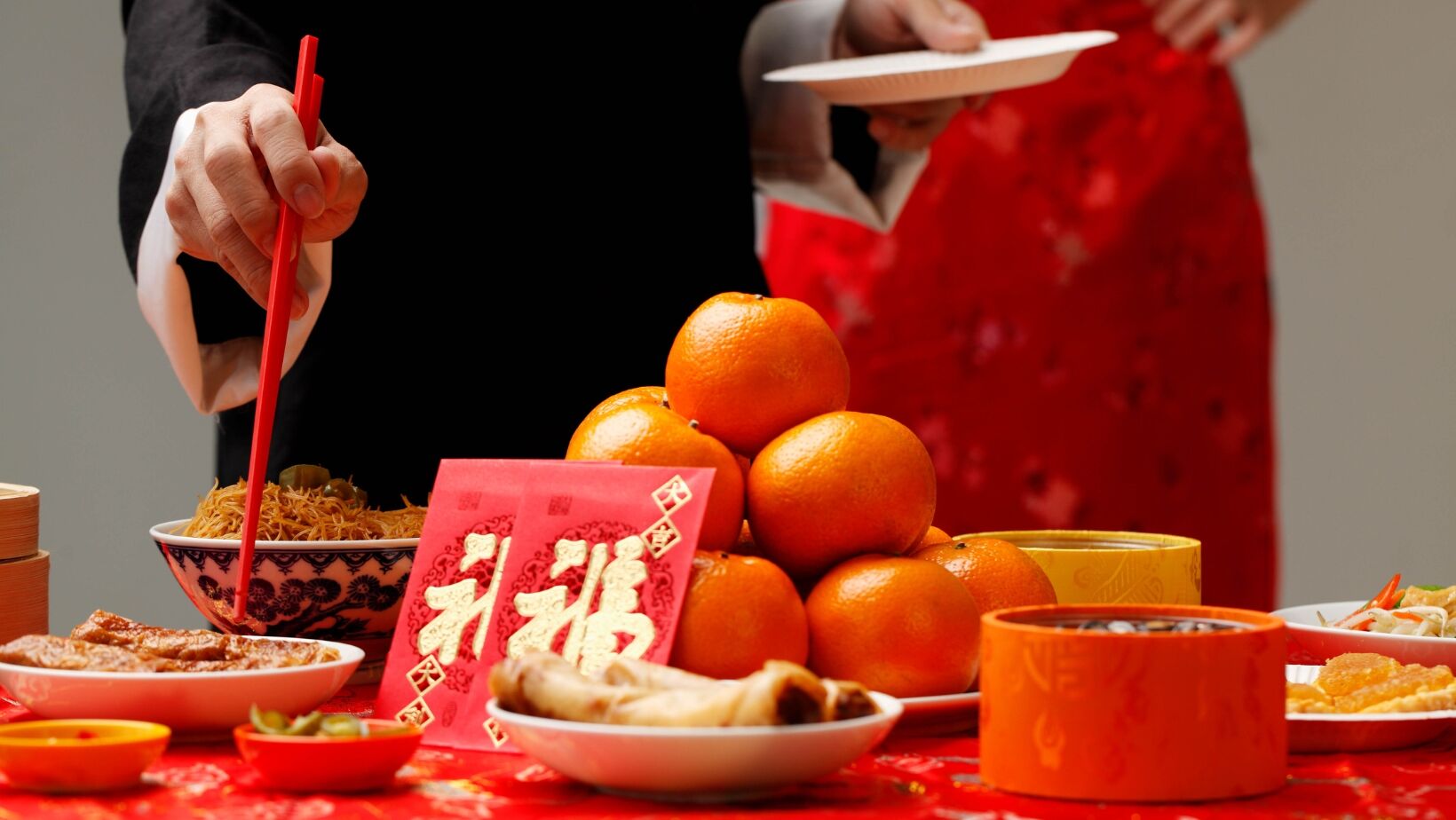 In Phuket, the celebrations take place in many areas. From the streets of Phuket Town to the beaches, you can find various festivals and parties celebrating the Chinese New Year.
One of the best places to go if you want to watch a lion dance performance and have a feast is the Hyatt Regency Phuket Resort. The resort will hold its Chinese New Year festivities on 21 January 2023. Start your evening with a mesmerising lion dance performance in the luxurious lobby, then pick one of two dining options for an unforgettable meal. At The Pool House Kitchen, guests can indulge in a buffet dinner with lots of Chinese favourites. These include Peking duck, Yu Sheng salad, and grilled red pork, among others. The other option is Mizu Teppanyaki where you can enjoy an exclusive Chinese New Year set menu. The menu combines Chinese ingredients with the Japanese teppanyaki technique.
Chiang Mai
When it comes to celebrating Chinese New Year, there's no better place than Warorot Market in the historic city of Chiang Mai. This bustling street market is a fantastic way to experience all the culture and festivities that come with this joyous time of year. With its winding lanes lined with food and souvenir stalls, it's sure to be an awesome experience.
This year is sure to be an adventure – so let's get hopping! Here's hoping that the Year of the Rabbit will be full of luck and joy for us all!