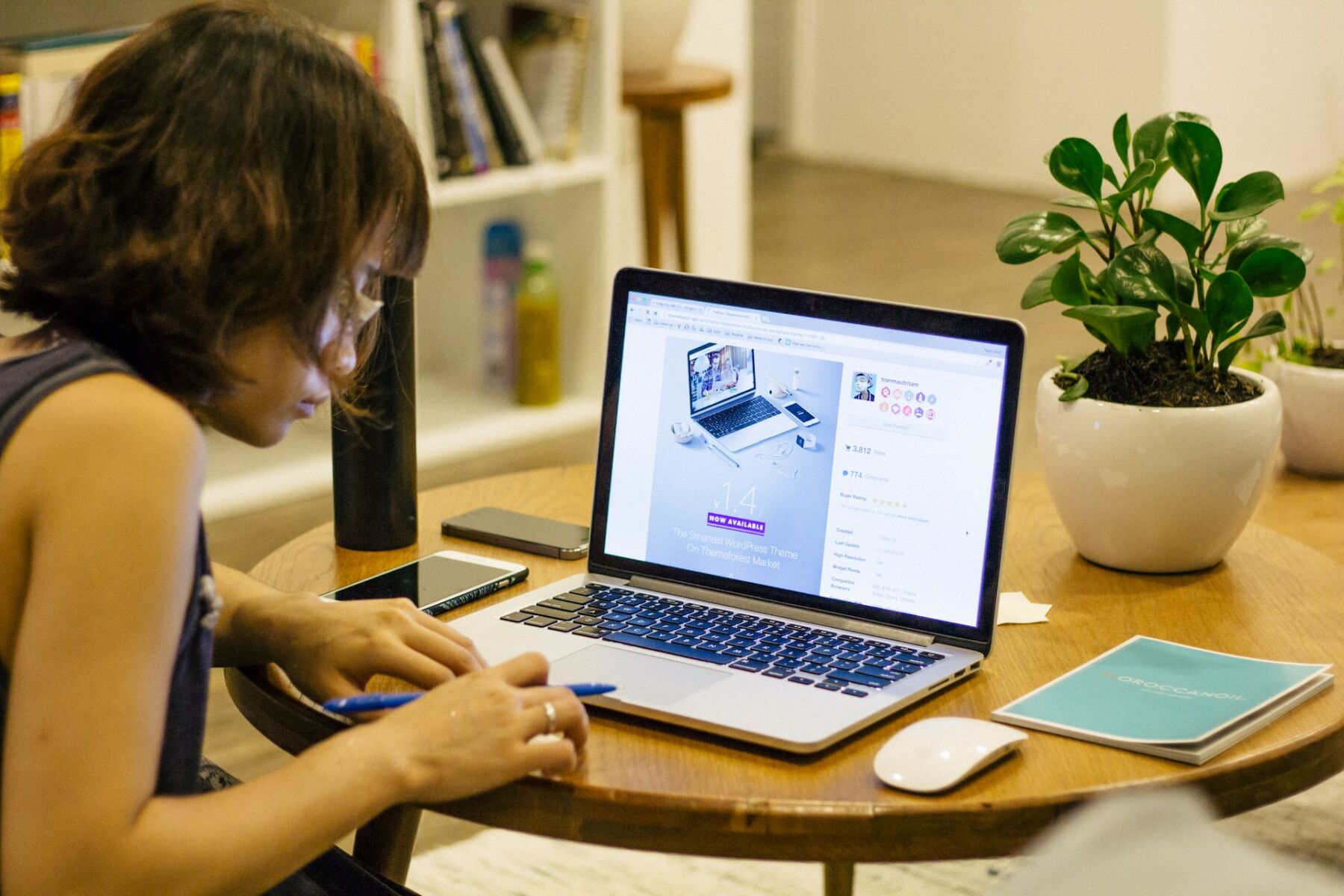 In today's ever-evolving digital landscape, it's important to stay ahead of the curve when it comes to tools and technologies that can enhance your work. As Artificial Intelligence (AI) continues to develop and revolutionize the way we interact with technology, it's no surprise that businesses are leveraging AI tools to increase efficiency and productivity. But while most people are familiar with popular AI tools like ChatGPT, there are plenty of other AI-powered solutions out there that can take your game to the next level.
From editing podcasts to generating unique music, here are 16 AI tools that can help you reach your goals.
Krisp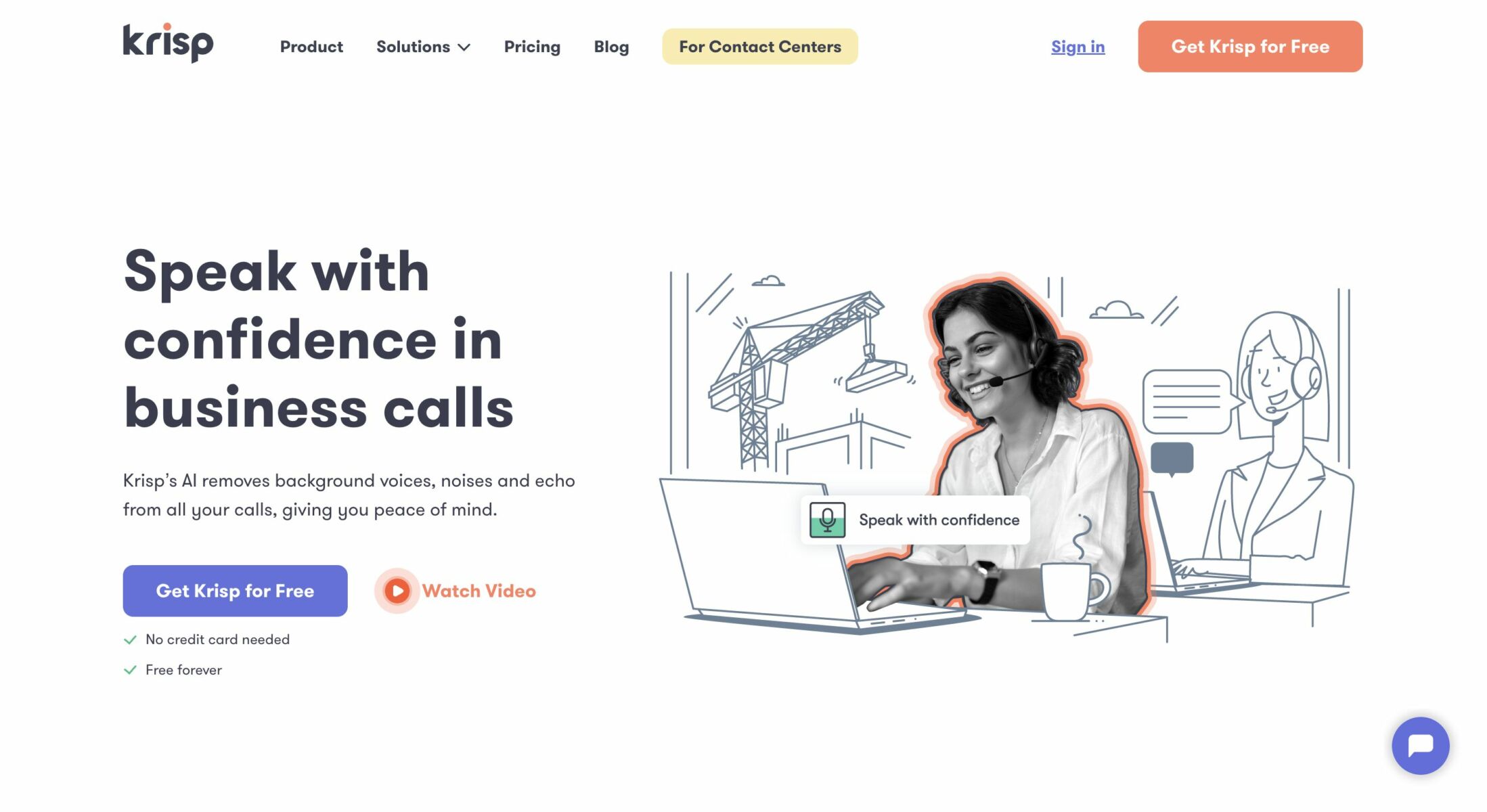 If you are tired of background noises, echoing voices, and other distractions during your calls, then Krisp is the solution for you. This powerful tool filters out all kinds of different sounds like background conversations, air conditioner hums, keyboard clicks, barking dogs – anything that would otherwise distract or make it hard to understand what's being said. No matter where you are or who you're speaking with, Krisp AI will make sure your call is crystal clear.
Say goodbye to those awkward moments when someone talks over each other or when the sound quality is subpar. And say hello to professional and seamless communication. And did we mention that Krisp is Free forever?
Beatoven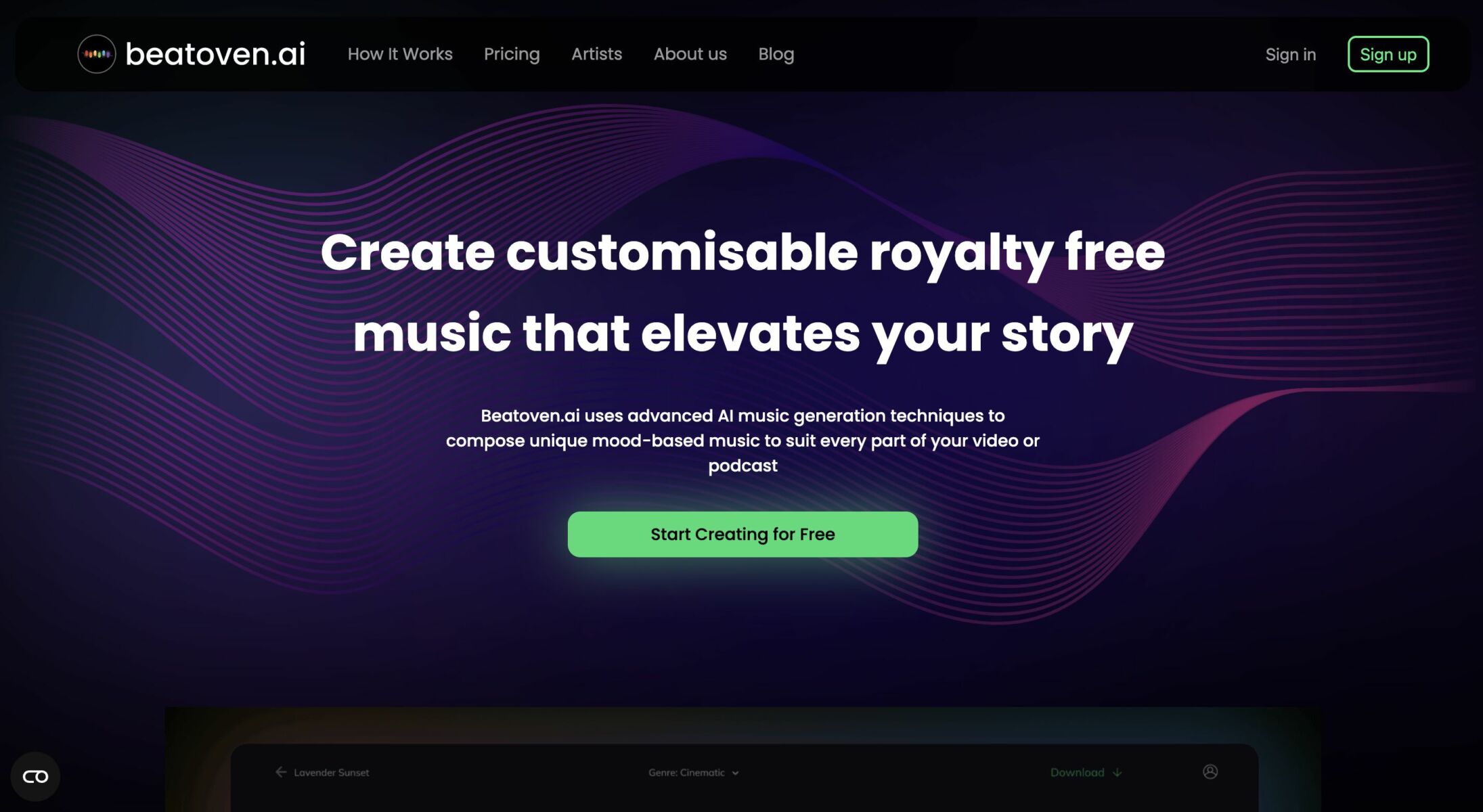 Beatoven is an AI tool that creates unique royalty-free music for your podcast and vlogs! It uses artificial intelligence to generate mood-based soundtracks that are perfect for any kind of media. No matter what the style, Beatoven will get your creative juices flowing.
With its easy-to-use interface and intuitive controls, Beatoven lets you explore a fantastic range of musical styles in just a few clicks. Find the perfect soundtrack for your project by selecting from genres like jazz, hip-hop, and more. Moreover, with its powerful editing tools, it's easy to customize each track exactly how you want it.
Cleanvoice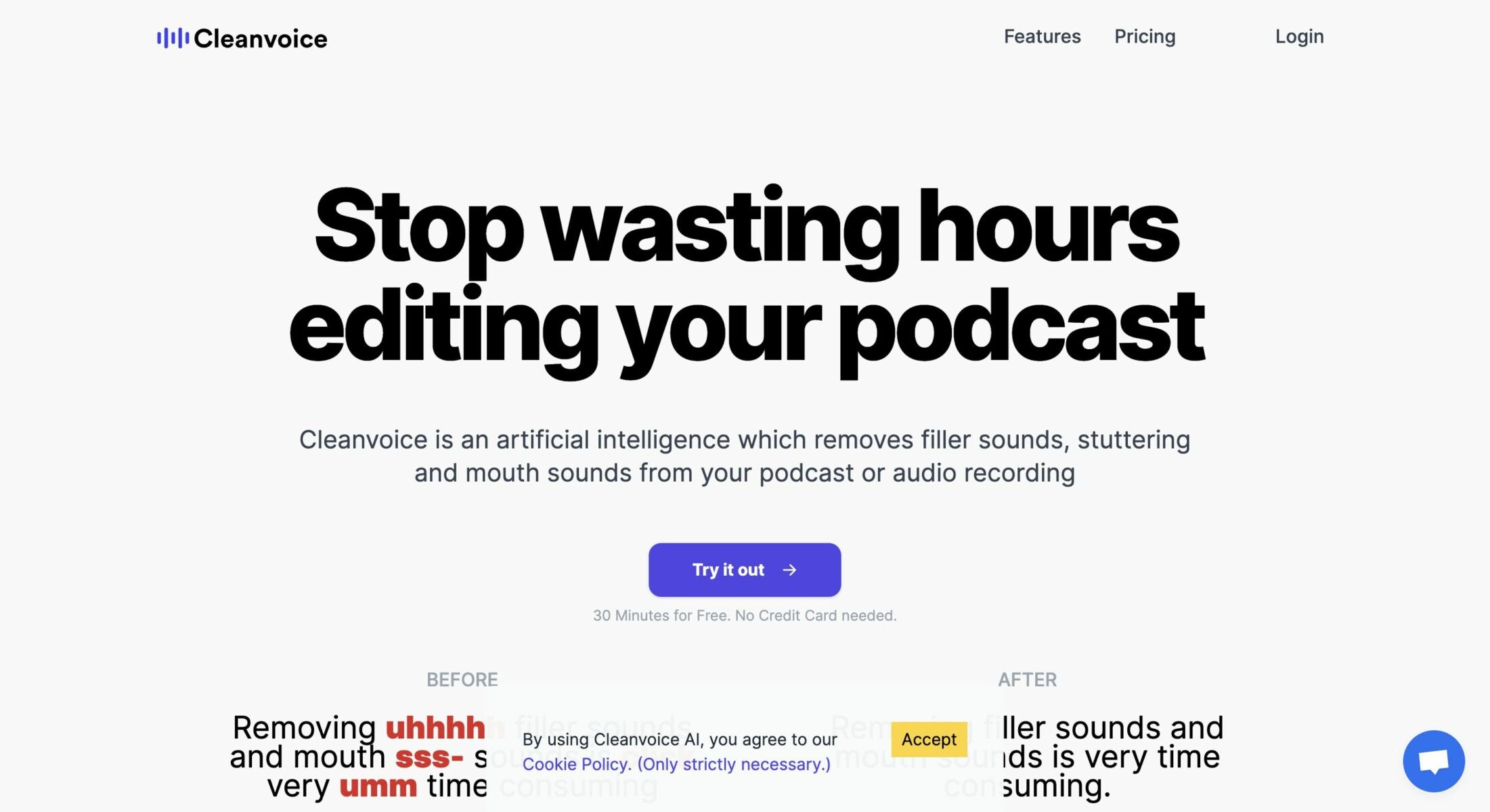 No longer do you have to spend hours manually combing through your audio files to find every single filler word. Cleanvoice will take care of it all for you. It uses groundbreaking technology to detect and remove all those annoying fillers like "um", "ah", and more. Furthermore, it supports multiple languages like German or French. This means that it's a versatile option for international podcasters.
With its simple interface and user-friendly design, anyone can easily use this software. By using this tool, you can easily cut out the filler words so that your podcasts sound smooth and professional without any hiccups.
Podcastle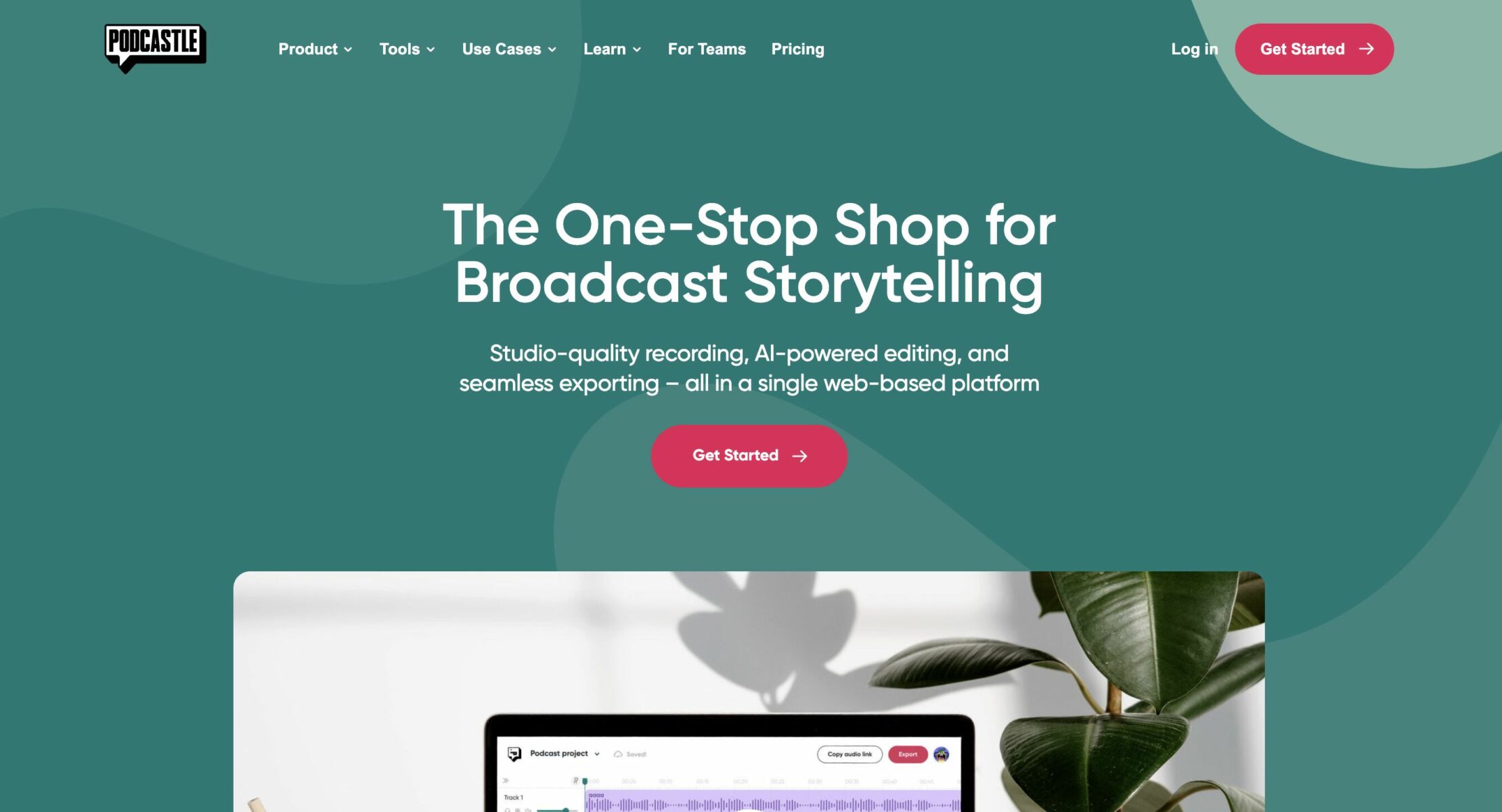 Creating high-quality studio recordings has never been easier with Podcastle. This powerful tool is here for all of your recording, editing, and exporting needs, all in a single web-based platform.
Podcastle offers state-of-the-art AI technology to provide incredibly clean sound quality, so it sounds like you're in a real studio. Moreover, it takes care of all the hard work that comes with audio editing so you can focus on what's important: creating engaging content for your audience. Its powerful AI technology helps tidy up any background noise or incorrect intonation while also providing seamless exporting options.
Flair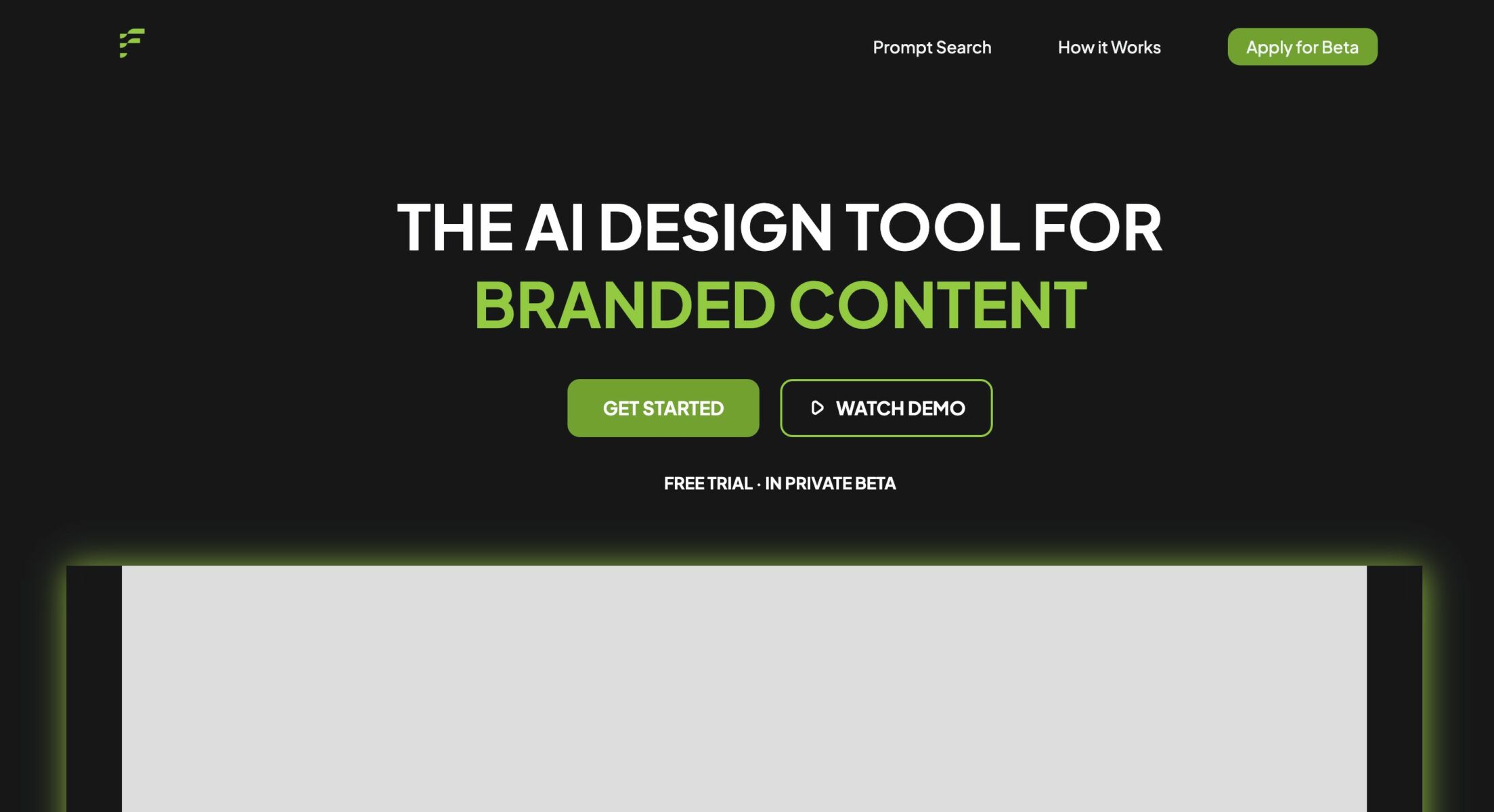 Creating amazing visual content for your business can be hard, especially when you don't have the time or resources. Enter Flair – the new AI-powered design tool. It helps you quickly and easily create branded graphics and images that are sure to WOW your followers.
Flair is similar to Canva – with a few clicks of your mouse (or taps of your finger!), you can design stunning visuals with just a few simple drags and drops. No need to worry about learning complicated software programs or having to hire an expensive designer; Flair allows you to create beautiful graphics quickly. Therefore, it's a great option for marketers and designers who want to create visually appealing content quickly.
Illustroke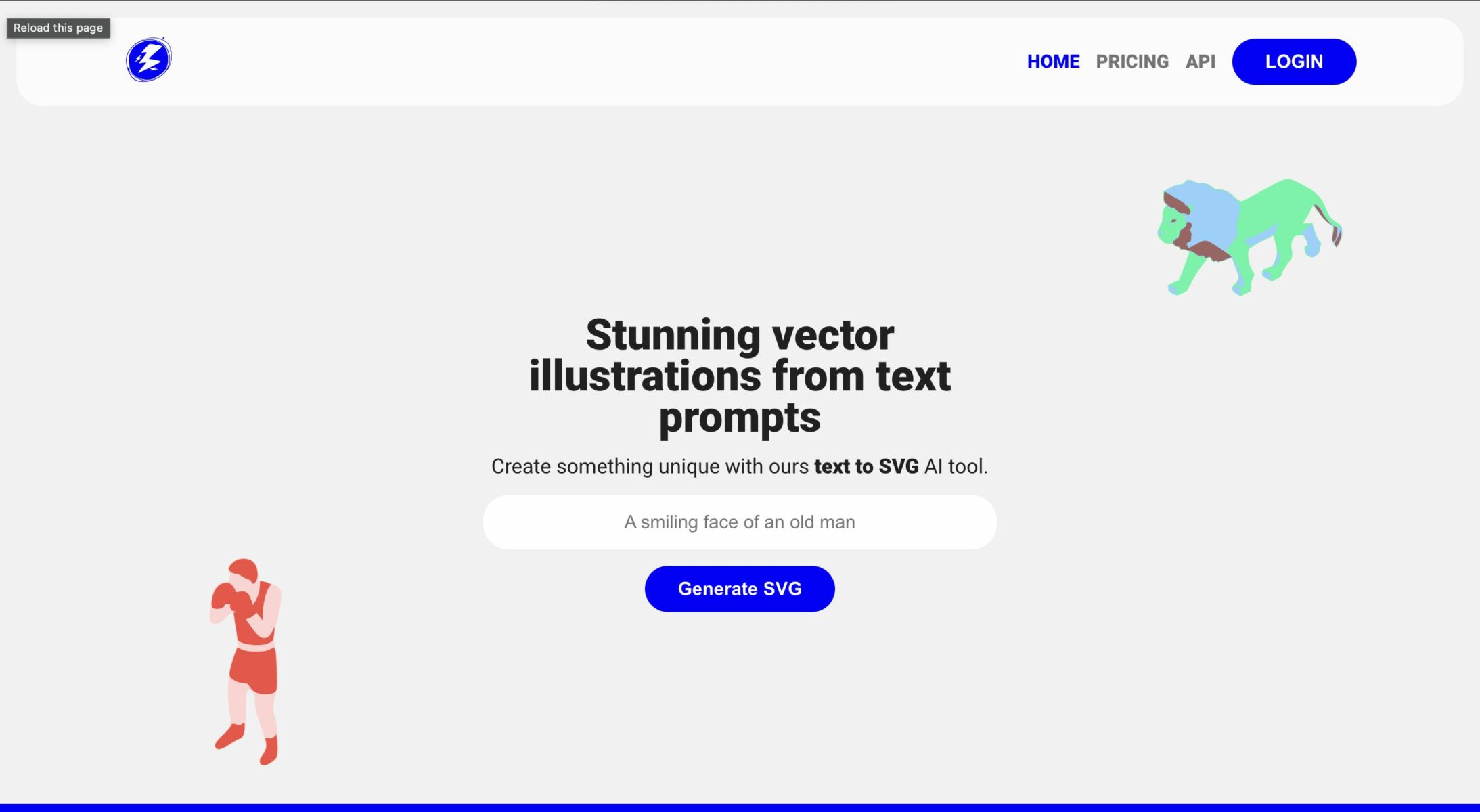 Vector graphics are everywhere. From logos to advertisements, illustrations to websites – vector images have been used across the world for decades. But creating a stunning vector image can be time-consuming and difficult. That's why Illustroke can be very helpful.
Illustroke is an AI tool that helps you create killer vector images with text prompts. This software allows you to easily create eye-catching graphics and illustrations without having to spend hours. Just type in the text you want to use, and Illustroke will generate a handcrafted vector image based on it. And with its easy-to-use interface, you won't need any prior design experience – anyone can make beautiful graphics with Illustroke.
Patterned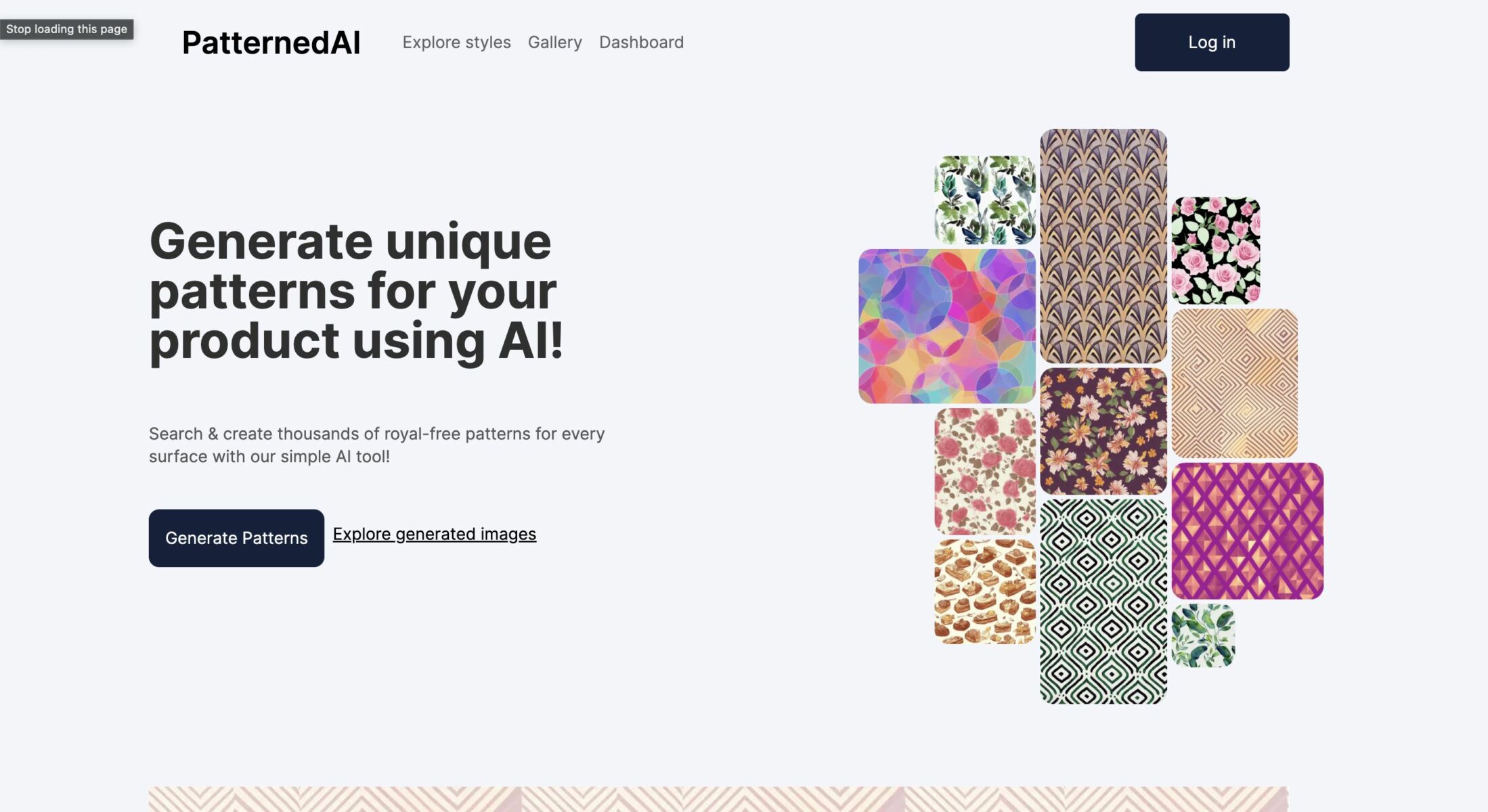 Patterned is an AI tool that makes designing patterns simple, fast, and fun. Forget about spending hours designing your own patterns from scratch or struggling to find the perfect pattern in a library. With Patterned you can generate exactly what you need in no time at all.
Just choose one of the dozens of design templates available and customize it with colours and shapes – it's as easy as 1-2-3. And if you're not sure what you want, simply input a few keywords and watch Patterned work its magic. It'll generate some truly stunning designs for any project that will have your audience mesmerized.
Stockimg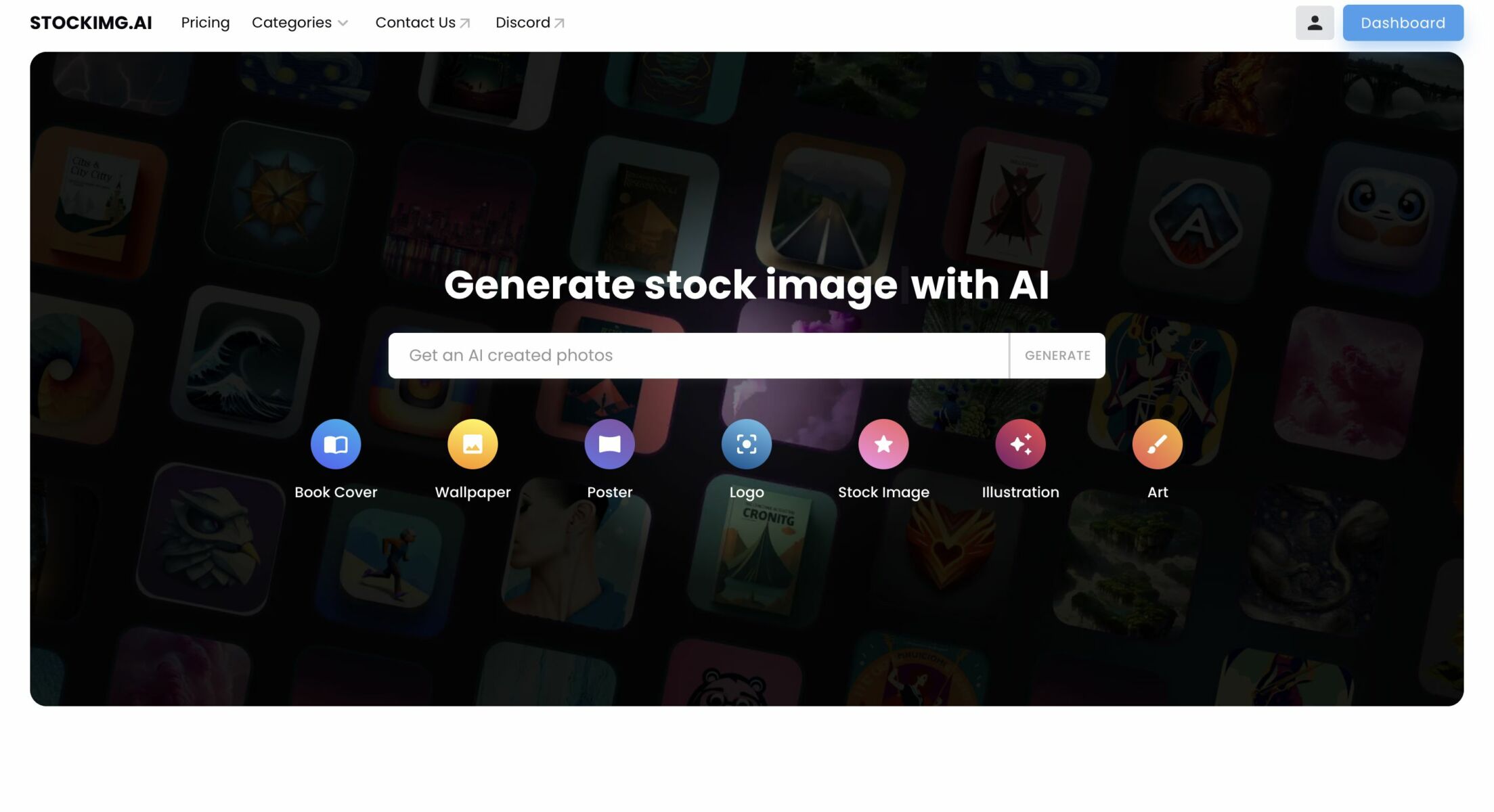 Don't feel like spending hours searching through online libraries for subpar photos? Stockimg has you covered! This genius AI tool takes your search criteria and quickly generates perfect stock photos to fit your creative vision. From commercial products and corporate models to action shots, landscapes and more – Stockimg has it all. Moreover, it's so easy to use that anyone can do it! Just enter a keyword or two, and you can easily search their database for an ideal photo that fits all your needs.
Now you don't have to waste time digging through thousands of blurry images – Stockimg gives you exactly what you need in seconds. Thus, you can focus more on creating awesome content instead of wasting hours hunting down the right image.
Copy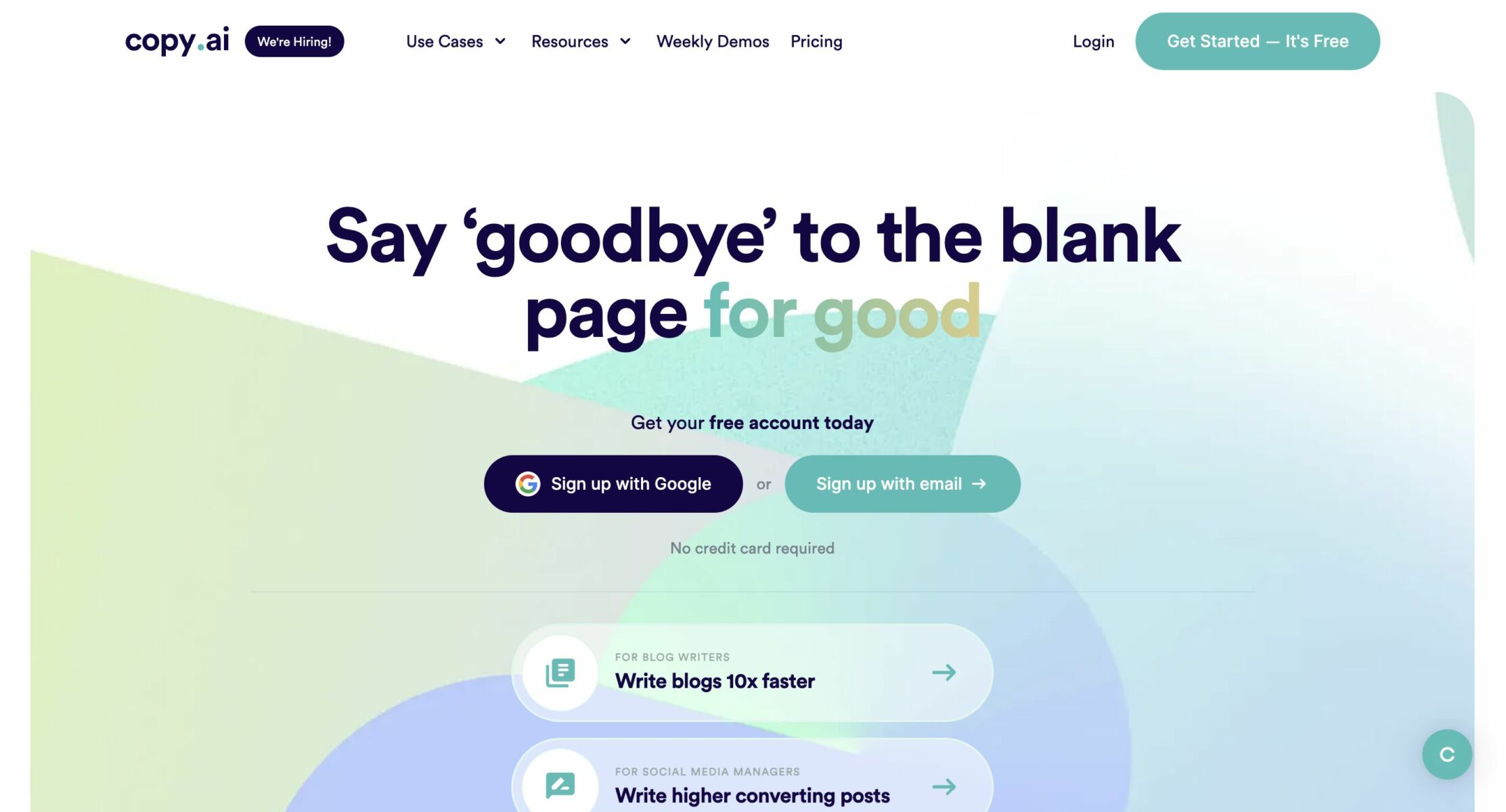 Copy is an AI tool that could be your new best buddy in the world of content creation! Whether you need a snazzy tagline for your newest social media campaign, a unique product description to drive sales or a blog post to engage readers, Copy can do it all for you. Aside from speed, it promises accuracy and quality too.
In seconds it can scour the internet for relevant content, pull together phrases and words from multiple sources and then stitch them together into one cohesive whole – ready for you to use straight away. With its advanced AI technology, Copy is the perfect tool for writers and marketers who want to save time and effort in the content creation process.
CopyMonkey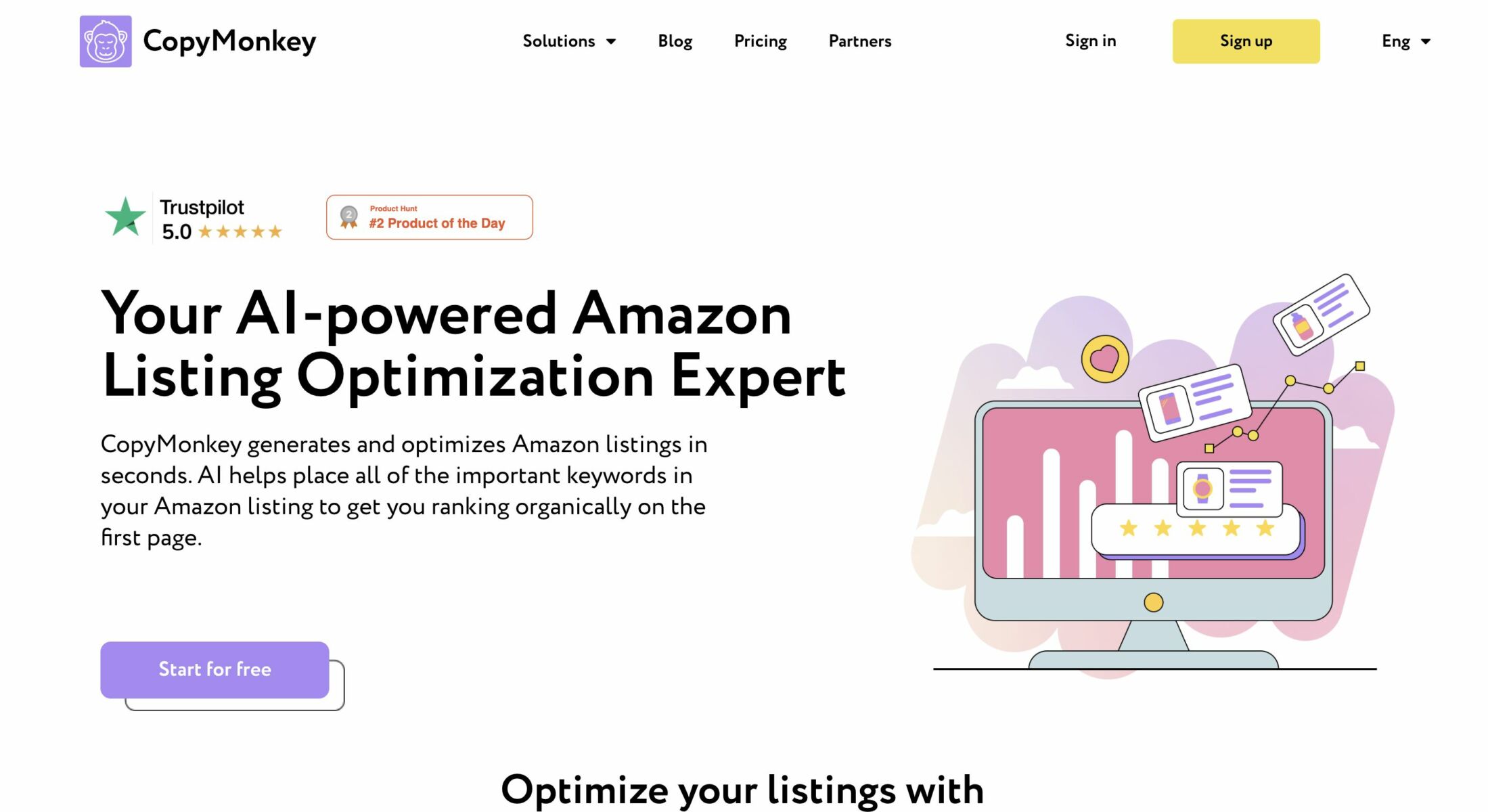 Are you a savvy Amazon seller looking for ways to get ahead of your competition? Then CopyMonkey is the perfect tool for you. CopyMonkey is a groundbreaking AI technology that creates and optimizes Amazon listings faster than ever before.
You'll be amazed at how quickly CopyMonkey can generate a listing. In just seconds, the AI will take all of the important information from your product or service and automatically input it into an optimized Amazon listing. Plus, CopyMonkey helps make sure that all of the data is accurate and up-to-date so that buyers have access to the most accurate product information.
Ocoya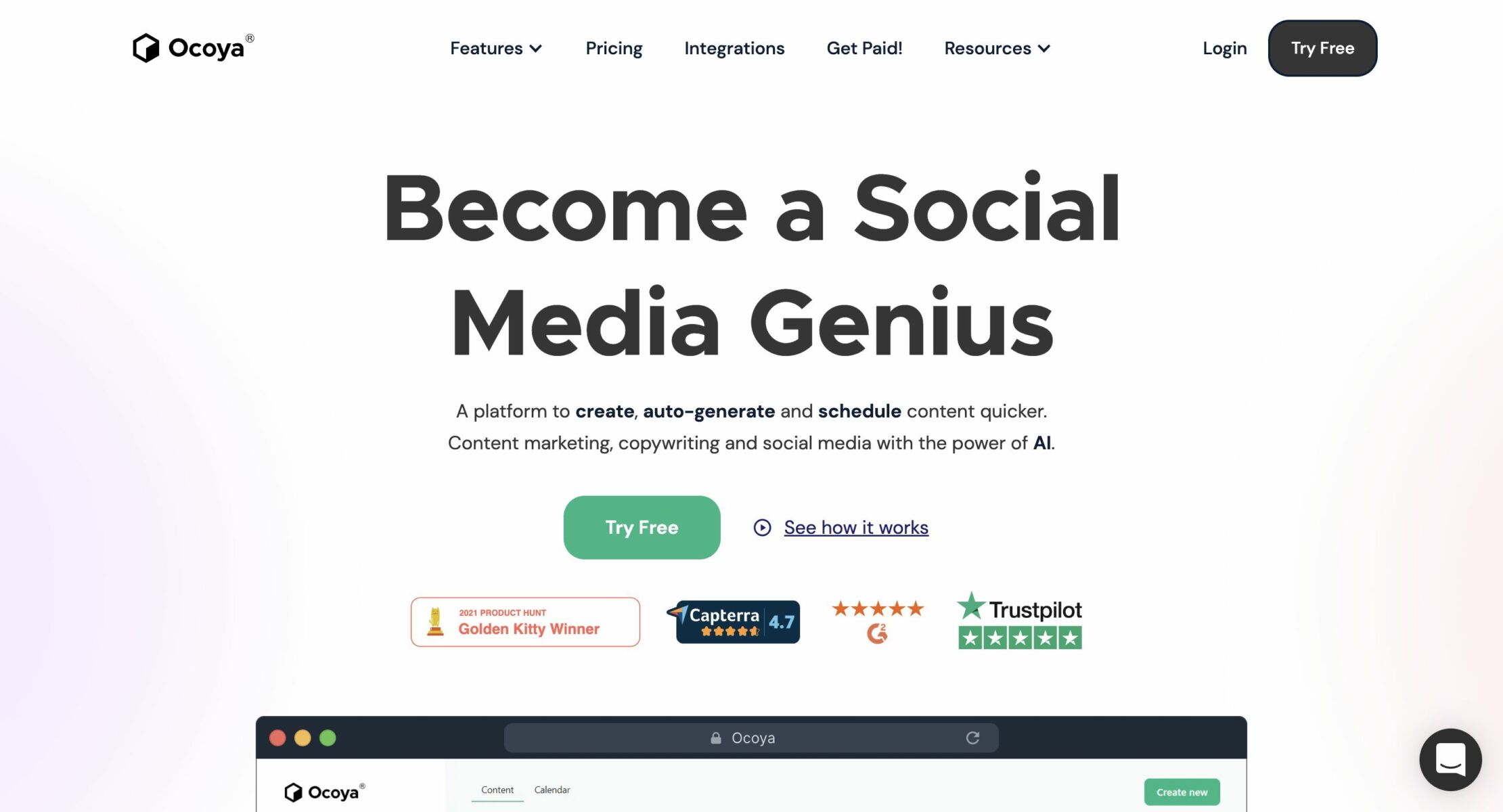 Ocoya is the ultimate content creation platform, built to help you create, auto-generate and schedule content quickly. It gives you access to a world of content marketing, copywriting, and social media opportunities in one place.
With Ocoya, you can take your online presence to the next level. It's easy to use—generate stunning visuals in seconds using their built-in templates and design tools, analyze analytics on all your social accounts simultaneously, and plan out a complete post schedule for every network. With features like these at your fingertips, it's never been simpler (or more fun!) to manage your digital presence.
Unbounce Smart Copy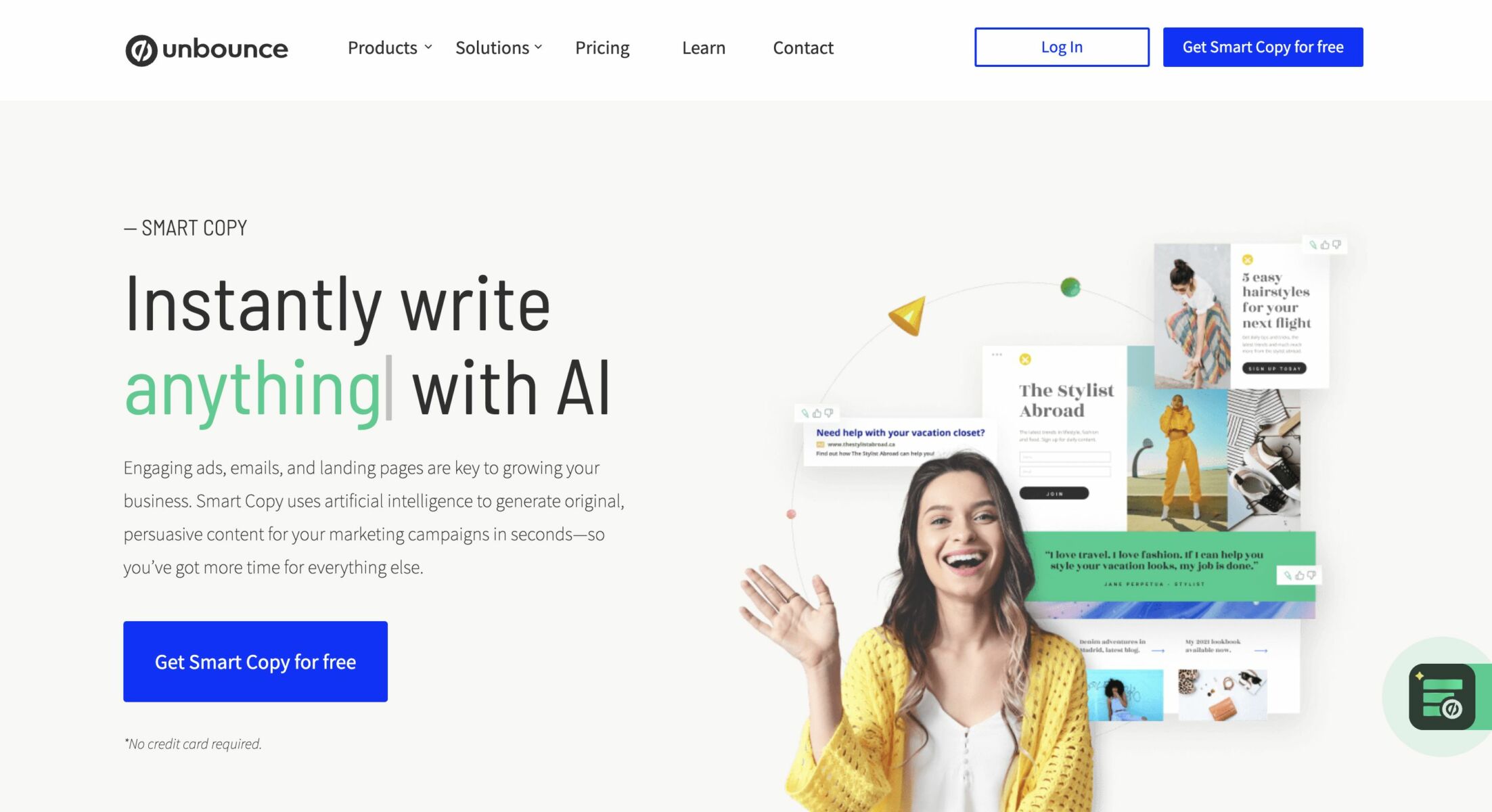 Unbounce Smart Copy has the answer to creating high-performance marketing campaigns in a fraction of the time. This AI tool is changing the game when it comes to creating engaging ads, emails, and landing pages.
With Unbounce Smart Copy, creating copy doesn't have to be time-consuming. The AI uses cutting-edge machine learning technology that quickly generates effective copy based on your input. All you have to do is type in your keywords and watch as the AI creates compelling content tailored specifically to your business needs. Plus, it's easy to edit and customize – so you can get creative with each campaign while still making sure it stays on brand.
Vidyo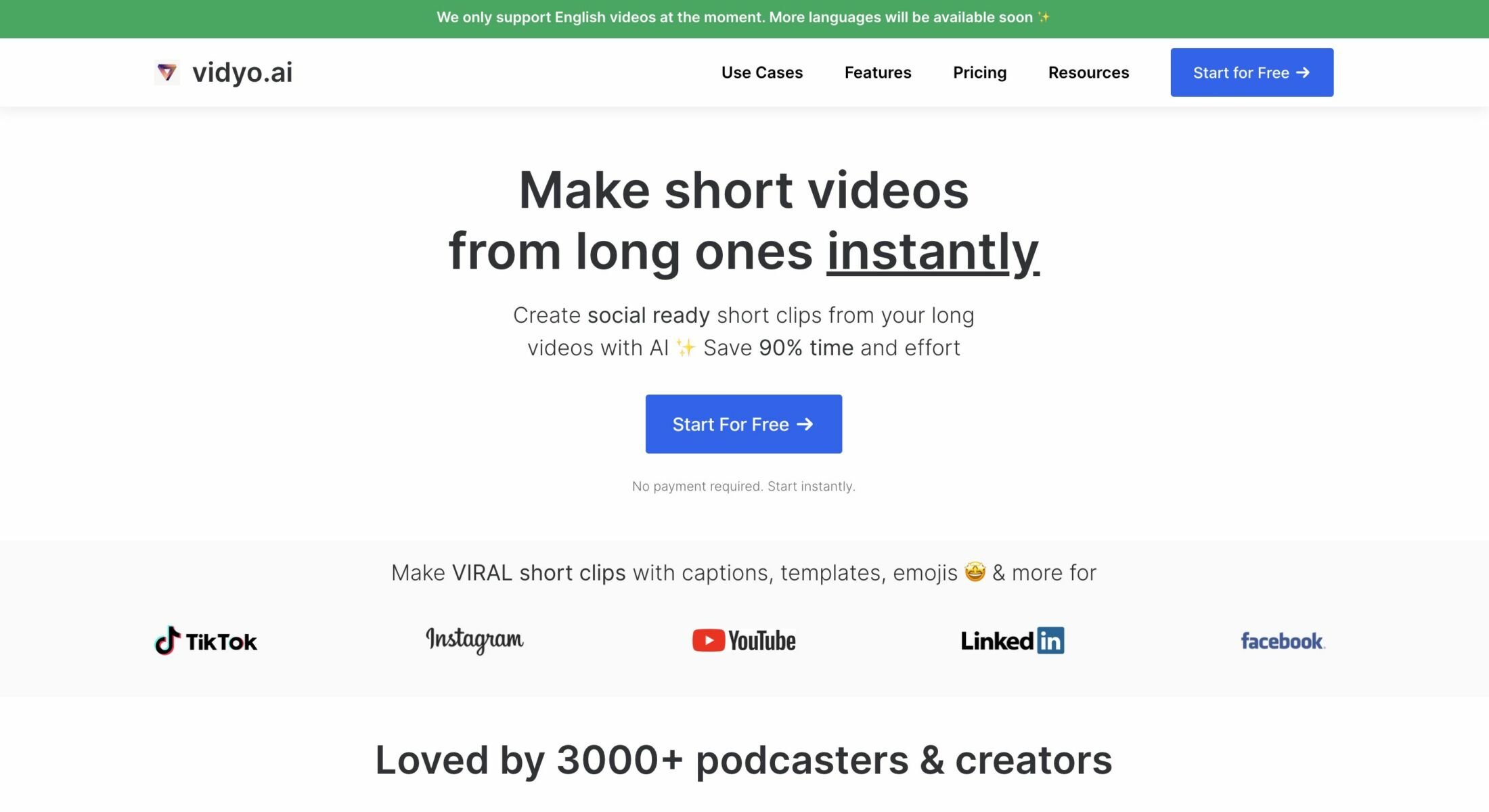 Vidyo AI is the best tool for content creators that want to easily turn long-form articles, podcasts, and more into short-form videos with a few clicks. With features like auto-video captioning, auto-video chapters, video clipping, and video residing, you can quickly transform your content into something that's truly eye-catching! It takes care of the entire process for you – no editing or designing required. Plus, it provides additional features like interactive logos, subtitles and frames so you can add an extra flair to your videos.
Not only does Vidyo AI make it super simple to create stunning videos from your existing content, but it also increases engagement across platforms such as YouTube or Instagram. Your followers won't be able to resist watching your engaging videos full of interesting visuals and smooth transitions. Whether you're a novice or an experienced video creator – Vidyo is your one-stop shop for all of your video needs!
Maverick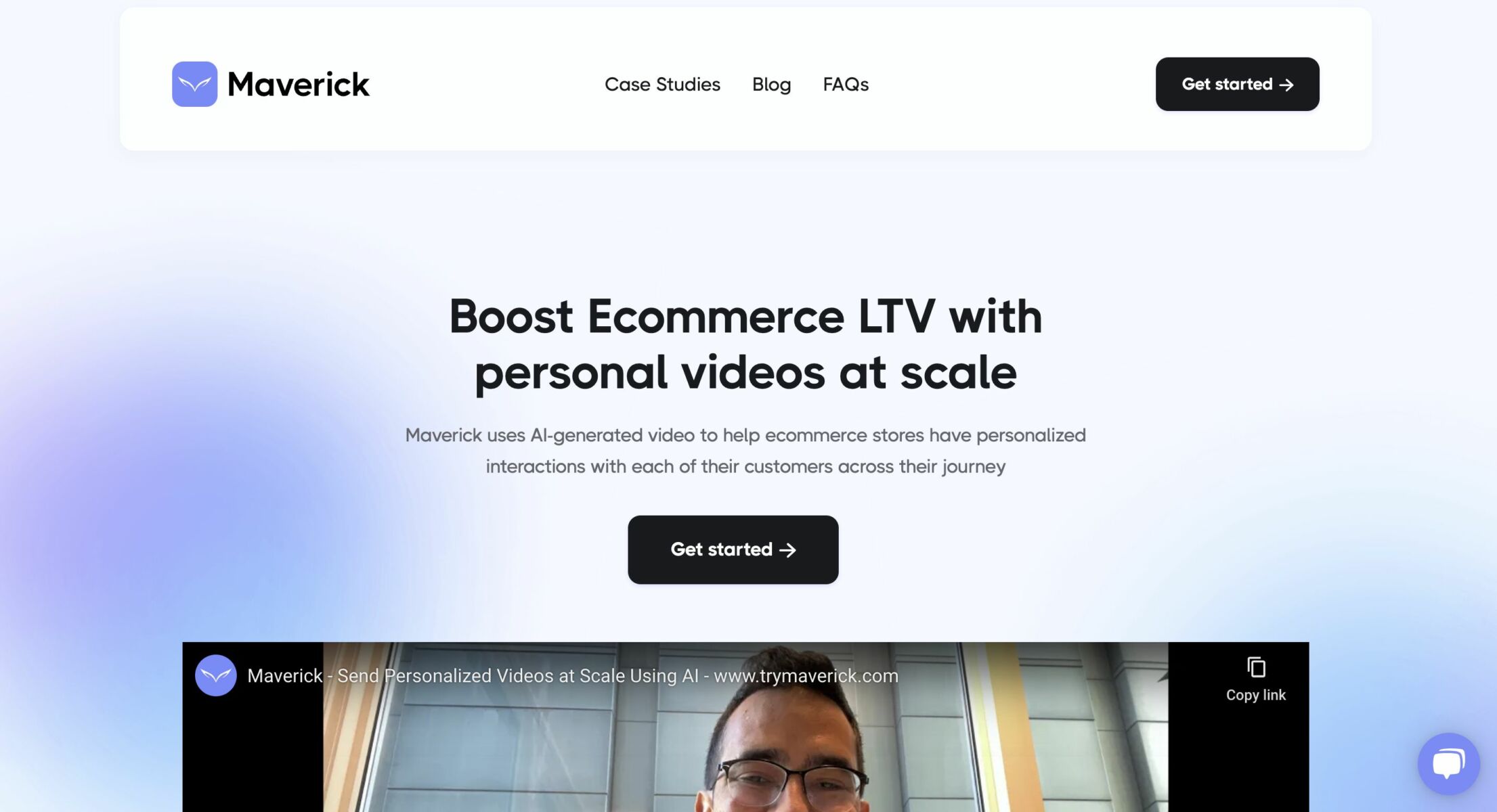 Imagine being able to send hundreds of personalized video messages at once while still keeping each message genuine and unique. With Maverick, this dream is now a reality. Create customized content for any audience by inserting text into pre-made templates or making your own from scratch – it's fun and easy. Moreover, you'll be able to tailor content based on customer data, so each video is tailored specifically for the recipient.
By simply uploading a list of contacts, Maverick AI instantly translates your message into personalized videos to be sent in bulk. With its simple-to-use interface, you'll be able to create videos for small or large groups at the click of a button. Therefore, you won't have to worry about your work taking up too much time; Maverick AI does all the heavy lifting for you.
Quickchat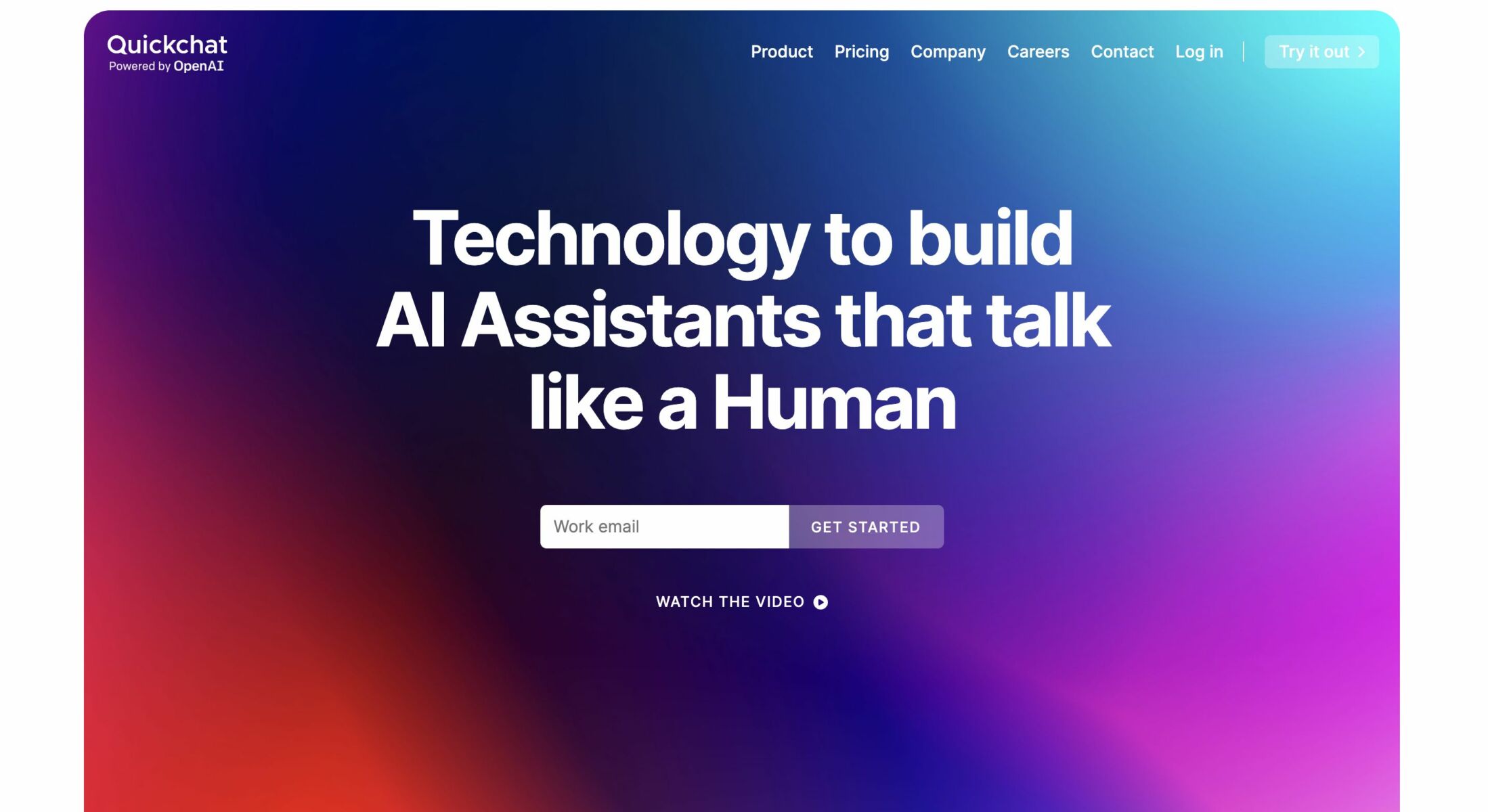 Customer service chatbots have become the go-to solution for companies looking to automate customer service interactions. Quickchat AI Chatbots are the latest advancement in this tech, allowing you to quickly and easily integrate automated customer service chats into your smart device, games, and websites – all without having to learn a new language.
Whether it's English, French, or German – Quickchat is able to understand your customers' needs with ease and provide them with the best response possible. Furthermore, with its advanced analytics capabilities, you can track how customers interact with your chatbot in real time and make tweaks accordingly.
Puzzle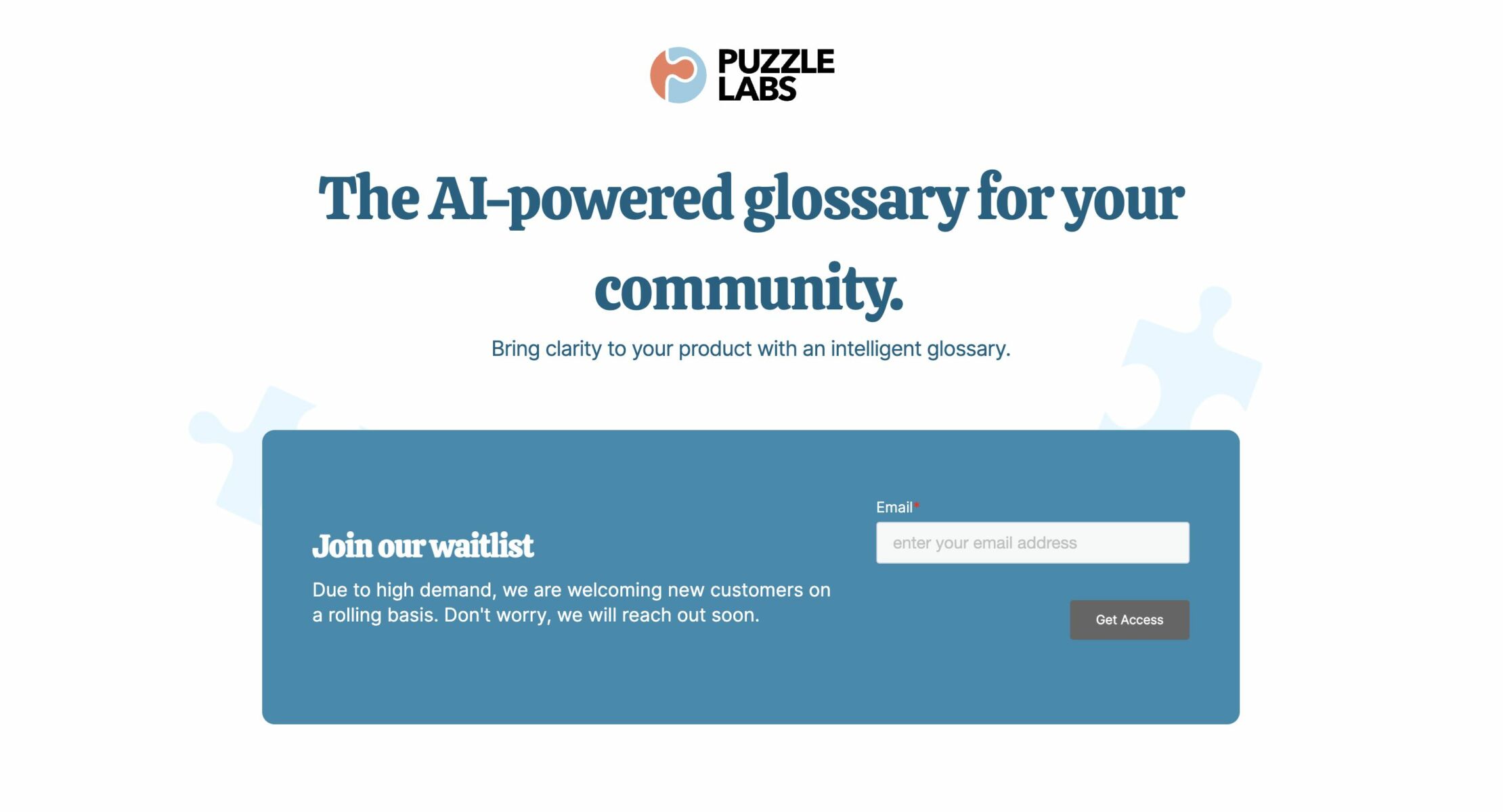 Do you have complex information that needs to be simplified? Finding a way to make complicated content easier for everyone to understand can be a daunting task. And that's what Puzzle is here for. Puzzle is the perfect AI tool for teams and customers looking for a way to break down challenging topics into digestible pieces. With Puzzle, you can easily create dynamic glossaries from existing content and build an AI-powered knowledge base in no time at all.
Whether it's technical terms, historical facts, or medical terminology, Puzzle makes understanding difficult topics simple with its innovative technology.
These AI tools are just the tip of the iceberg. Embrace the future of work and streamline your workflow with these powerful tools.

Join the conversation and have your say on Thailand news published on The Thaiger.
Thaiger Talk is our new Thaiger Community where you can join the discussion on everything happening in Thailand right now.
Please note that articles are not posted to the forum instantly and can take up to 20 min before being visible. Click for more information and the Thaiger Talk Guidelines.