Singapore megachurch suspends services, goes online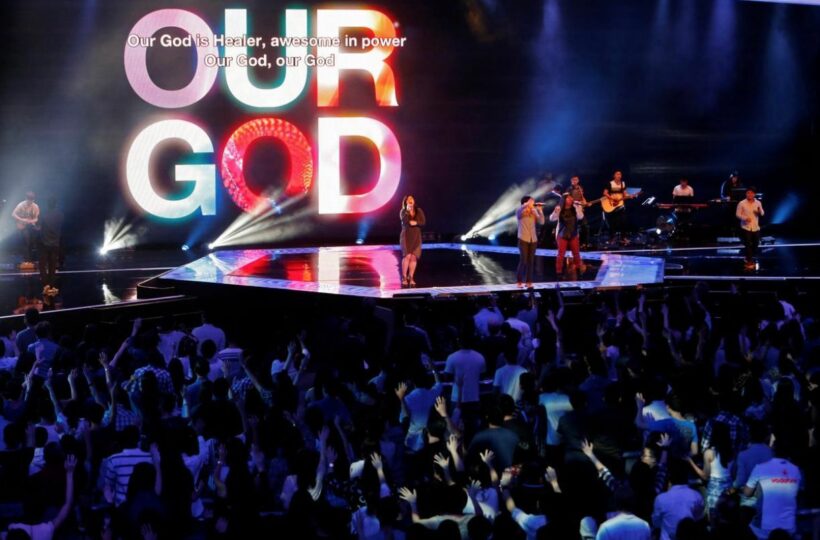 Facing a burgeoning crisis in the southeast Asian island-state, Singapore's biggest megachurch, with a congregation of 16,000, will stop holding services this weekend due to the rising number of coronavirus cases and instead broadcast its lively, gospel-style message online. City Harvest Church is one of the most profitable churches in Asia, but has been embroiled in a corruption scandal in recent years.
The decision comes after Singapore yesterday reported its biggest jump in coronavirus cases to date: up eight cases to a total of 58, with several clusters linked to church gatherings. A Facebook video from the church gave worshippers the message, even calling the virus by its scientific name:
"The leadership has been deliberating over what is the wisest and most responsible thing to do for our church in view of the increasing number of cases of COVID-19 in this past week. This is a temporary measure. We look forward to the day when the situation stabilises and we can all come back together for service again."
Other religious groups are also cancelling activities across the multi-faith island nation, and the government has advised businesses to defer or cancel all non-essential large-scale events.
Authorities are trying to calm unease after they raised the virus alert level last week and triggered panic-buying of staples like rice and toilet paper.
The outbreak has revived memories of SARS pandemic in 2002-03 which killed more than 30 people in Singapore and nearly 800 worldwide.
SOURCE: Reuters
Keep in contact with Thaiger by following our Facebook page.
Never miss out on future posts by following Thaiger.
Officials confirm Koh Larn will remain open to domestic visitors for now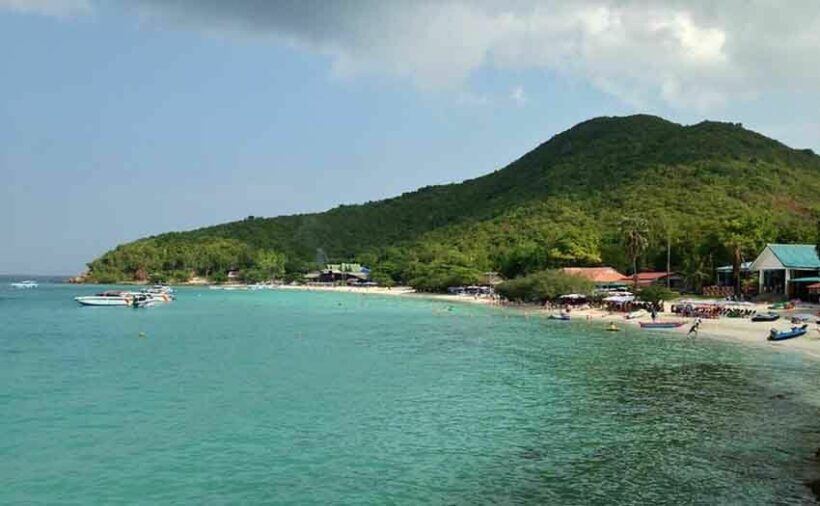 Officials in Pattaya and Koh Larn say there are currently no plans to close the island to visitors despite a man who worked briefly at a local restaurant testing positive for Covid-19. It's understood the worker was employed from April 3 to April 6, before quitting. During his short employment stint, he visited a number of nightlife venues in Pattaya during the course of one evening, before returning to the island. The name of the restaurant where he worked has not been released.
The man was later contacted by contact-tracers and subsequently tested positive for the virus. The Pattaya News reports that the restaurant on Koh Larn was closed for 3 days, with officials testing several people the man had come into contact with. It's understood all have tested negative but are self-isolating for 14 days.
No other infections have been recorded on the island, with officials confirming it can remain open to domestic tourists, with strict disease prevention measures in place, including mandatory use of the contact-tracing MorChana app. Officials have also urged people to comply with mask-wearing regulations, saying a small minority – mostly foreigners – are failing to do so.
There is currently no planned lockdown for the island, with high-risk venues such as bars and clubs already temporarily closed. Restaurants and hotels remain open to domestic tourists and outdoor activities such as boat tours and diving can still go ahead until such time as the Centre for Covid-19 Situation Administration deems otherwise. The province of Chon Buri currently does not have any restrictions in place for those entering or leaving.
SOURCE: The Pattaya News
Keep in contact with Thaiger by following our Facebook page.
Never miss out on future posts by following Thaiger.
Denmark becomes first country in Europe to ditch AstraZeneca vaccine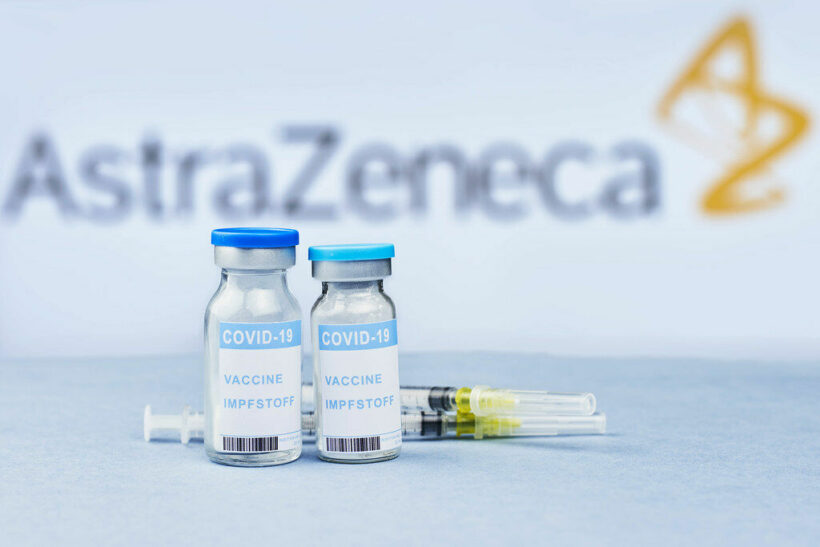 Denmark has announced that it is abandoning the AstraZeneca vaccine, the first European country to do so, amid concerns about very rare but serious blood clots. The rollout of the vaccine has run into problems in several countries, with its use either temporarily suspended or restricted to older age groups.
When concerns first arose over the vaccine's rare side-effects, Denmark was the first country in Europe to suspend its use. In Thailand, use of the vaccine was suspended last month, before officials judged it safe to proceed, with Health Minister Anutin Charnvirakul going on to confirm it would become the Kingdom's primary Covid-19 vaccine.
Both the European drugs regulator and the World Health Organisation are standing by the jab, saying the benefits outweigh the risks. However, health officials in Denmark have now decided to ditch it for good.
"Denmark's vaccination campaign will go ahead without the AstraZeneca vaccine."
Denmark has reported 2 cases of thrombosis (blood clotting) linked to administration of the AstraZeneca vaccine, one of which proved fatal. The blood clot incidents arose after 140,000 people had received the jab. The Bangkok Post reports that 8% of Denmark's 5.8 million inhabitants have been fully vaccinated and 17% have received their first dose.
The country plans to continue its rollout using the Modern and Pfizer-BioNTech vaccines. Officials say they are confident that the availability of other jabs, coupled with the fact that Covid-19 is relatively under control in Denmark, means the country's mass inoculation can continue without issue.
Meanwhile, AstraZeneca has released a statement acknowledging the decision taken by Danish health authorities.
"We recognise and respect the decision taken by the Danish Health Authority. Implementation and rollout of the vaccine programme is a matter for each country to decide, based on local conditions. We will continue to collaborate with the regulators and local authorities to provide all available data to inform their decisions."
SOURCE: Euro News | Bangkok Post
Keep in contact with Thaiger by following our Facebook page.
Never miss out on future posts by following Thaiger.
People and businesses to face legal action for spreading Covid virus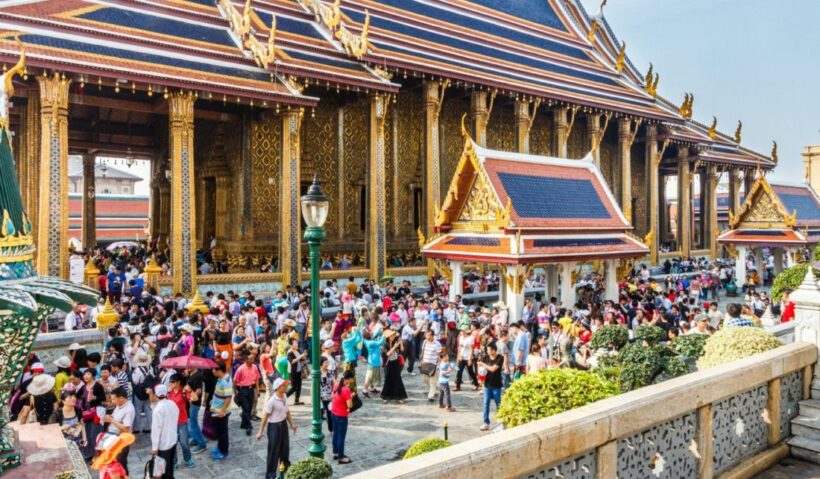 Health officials say those people and entertainment businesses who helped spur a third wave of Covid-19 in Thailand may face legal action against them. A 26 year old woman, who allegedly boarded a plane on April 11 in Bangkok's Don Mueang airport after testing positive for the virus, has been pointed out by Chraspong Sukree, the chief of Nakhon Si Thammarat's public health office. He says health officials are working with authorities in Bangkok to press charges against her. She was travelling to Nakhon Si Thammarat and caused havoc at the airports, making passengers nervous. Charaspong says she will be charged with withholding information.
"Authorities will determine where the offences were committed and the patient will be summonsed to answer charges there."
As for other charges, he says she did not violate any other laws as she notified authorities when she landed. But he says the private laboratory who tested her would be held responsible for failing to notify the Department of Communicable Disease Control or the Centre for Covid-19 Situation Administration to initiate the quarantine process. Based on the patient's timeline, she took the Covid-19 test at a private clinic on April 9 and was informed of the positive result on April 10. Then, she took an evening flight to Nakhon Si Thammarat the next day.
3 entertainment venues in Phuket are also said to be facing legal action after seeing Covid infections linked to the recent spread. A Chiang Mai hotel is also in legal trouble for allegedly failing to follow disease control measures. The hotel is being accused of failing to collect information from a traveler who had arrived from a high-risk area. The guest checked in on April 11, a day after she took a Covid test in Bangkok. On April 12, she received positive test results.
Yesterday's number of Covid infections amounted to 1,335 people with 36 listed as in serious condition. 1,326 of those new infections are local, not imported, and are mostly from Bangkok.
SOURCE: Bangkok Post
Keep in contact with Thaiger by following our Facebook page.
Never miss out on future posts by following Thaiger.