Minister proposes bars stay open till 4, free visas to revive tourism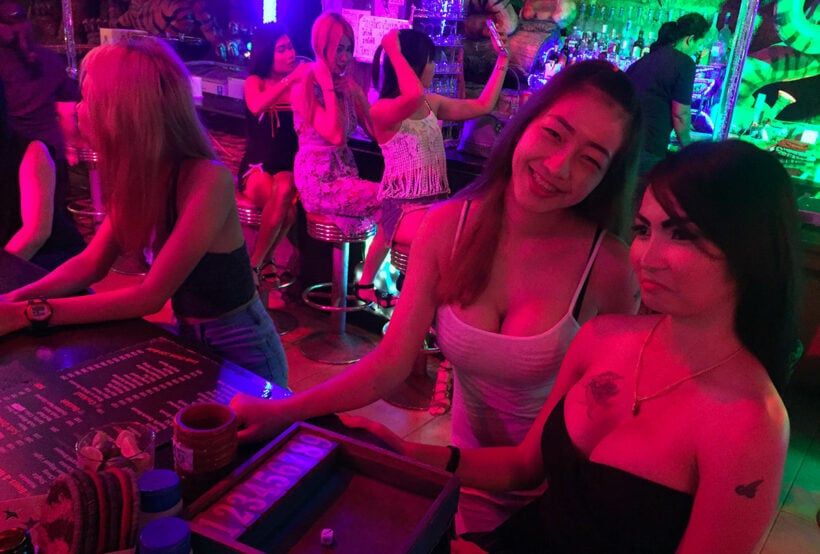 Thailand's sports and tourism minister Pipat Ratchakitprakarn told an extraordinary meeting in Bangkok's Amari Watergate hotel yesterday that he proposes giving free visas to Chinese and Indians tourists, and allowing bars and other entertainment venues to stay open until 4am. That is the embattled minister's response to the COVID-19 coronavirus crisis that continues to devastate Thailand's tourism.
Pipat asked for support from the private sector, saying the 4am opening would only apply to certain areas and surveys would have to be carried out before it was initated. He admitted that 50% fewer tourists are expected in the first half of 2020.
The 4am closing idea received a lukewarm reception last year, and visa-on-arrival for Chinese and Indian tourists is already in place, albeit temporarily.
Facebook page
.
Never miss out on future posts by
following The Thaiger
.
An international Digital Travel Pass could be the magic bullet to restart global tourism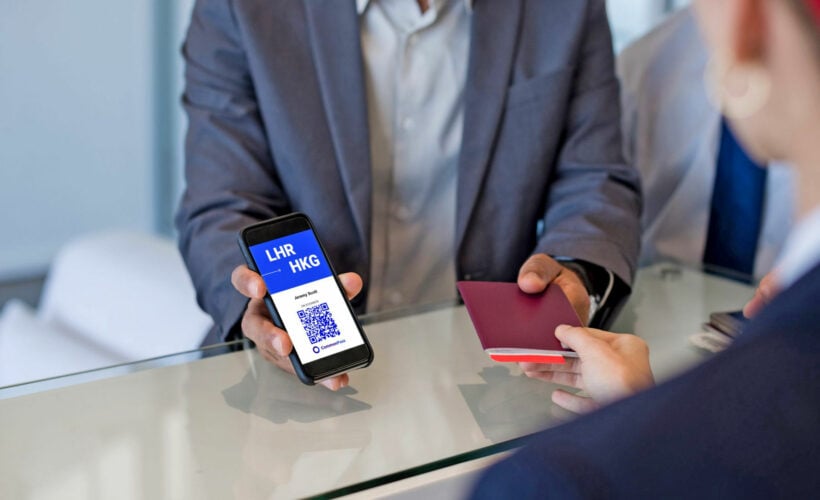 A new international Travel Pass, a sort of digital health certificate, may be the way forward for countries to re-open their borders and international airlines to get their planes back into the air. The International Air Transport Association says the 'digital' certificate will support the safe reopening of borders.
As Covid-19 testing and the results becomes more reliable and nuanced, Governments are looking to testing as a means of limiting most of risks of Covid-19 when reopening their borders. The hope is that the new Travel Pass will replace the quarantine regime imposed by many countries and the hopes that a vaccine alone will solve the problems…
"IATA is calling for systematic Covid-19 testing of all international travelers and the information flow infrastructure needed to enable this must support:
Governments with the means to verify the authenticity of tests and the identity of those presenting the test certificates.
Airlines with the ability to provide accurate information to their passengers on test requirements and verify that a passenger meets the requirements for travel.
Laboratories with the means to issue digital certificates to passengers that will be recognised by governments, and;
Travellers with accurate information on test requirements, where they can get tested or vaccinated, and the means to securely convey test information to airlines and border authorities."
IATA is calling for systematic Covid-19 testing of all international travellers. The concept was unveiled at at IATA's 76th Annual General Meeting on November 24, which called on governments to reopen borders to travel. Of all the industries affected by lockdowns and the slowdown of economies, the airline and travel industry have been hardest hit.
IATA says that deep losses will continue into 2021, even though the situation is expected to improve over the coming months.
A net loss of US$118.5 billion is expected for 2020, while a net loss of US$38.7 billion is expected in 2021.
Improvements are expected in the second half of 2021 after a difficult first half. Aggressive cost-cutting may combine with increased demand during 2021 to see the industry turn cash-positive in the fourth quarter of 2021, which is earlier than previously forecast, according to the IATA.
"Testing is the first key to enable international travel without quarantine measures. The second key is the global information infrastructure needed to securely manage, share and verify test data matched with travellers' identities in compliance with border control requirements. That's the job of the IATA Travel Pass."
Nick Careen, IATA's Senior Vice President, Airport, Passenger, Cargo and Security, says that the main priority is to get people traveling again safely.
"In the immediate term that means giving governments confidence that systematic COVID-19 testing can work as a replacement for quarantine requirements. And that will eventually develop into a vaccine program. The IATA Travel Pass is a solution for both. And we have built it using a modular approach based on open source standards to facilitate interoperability. It can be used in combination with other providers or as a standalone end-to-end solution. The most important thing is that it is responsive to industry's needs while enabling a competitive market."
The IATA and International Airlines Group have been collaborating in the project and will arrange a trial to demonstrate that this pass, combined with Covid-19 testing, can reopen international travel and replace quarantines, which they say "essentially kill demand for air travel".
The first cross-border IATA Travel Pass pilot is scheduled for later this year and the launch slated for quarter one 2021.
SOURCES: Reuters | IATA
Keep in contact with The Thaiger by following our
Facebook page
.
Never miss out on future posts by
following The Thaiger
.
Re-opening Thailand to tourism will be vaccine dependent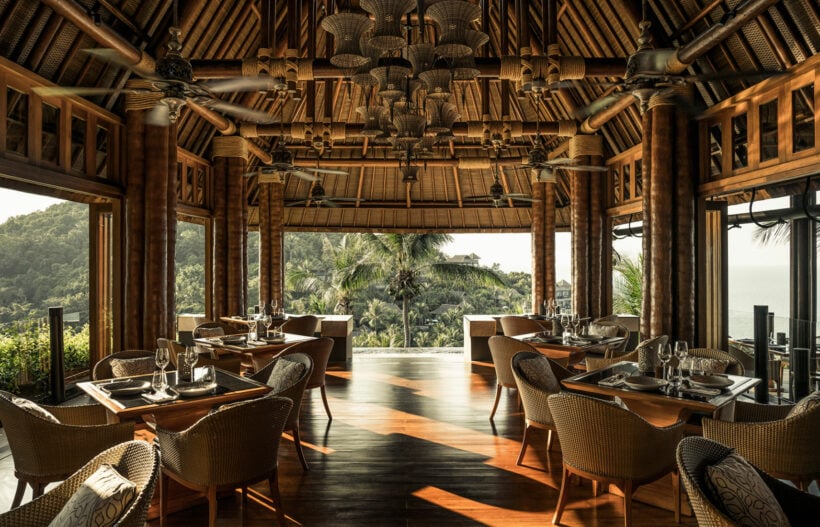 Bill Barnett from c9hotelworks.com continues to follow the difficult journey of the Thai hospitality industry. Traditionally, now would be the start of the country's highly profitable high season for the tourism industry. But not this year. Thai hotels find themselves in the middle of an existential crisis – either still closed, only partly open, or one of the few converted to limited ASQ traffic. The situation is dire, when you consider that between 15-20% of Thailand's GDP is linked to tourism.
In a speech this week Thailand's Prime Minster Prayut Chan-o-cha spoke clearly that only when a vaccine is approved, produced, and implemented, would the country open to substantial tourism. Given the current timelines and forecasts, this may not be likely until mid-2021 at the earliest, though subject to advancement if the process could be accelerated, which is unlikely.
For tourism and hotel stakeholders, the writing is on the wall that 2021, for the most part, will see a continued reliance on domestic travellers, and only in 2022 will there be a large-scale return in numbers of overseas visitors.
Given the winter spike in Asia, Europe, and North America of Covid-19, Thailand is not alone in relying on the vaccine to return tourism but the process will not be instant and the re-openings of borders will most certainly be staged.
HERE's a list of 113 Alternative State Quarantine hotels.
The business reality for Phuket and across Thailand is to plan for the worst in the coming six months and only expect 2022 to see a notable uptick.
Currently, the hotel sector continues to advocate to the Thai government and Central Bank for debt and financing relief measures and assistance in a social security supplement to retain staff.
While it's negative news, it at least allows for hotels to understand the challenges ahead, plan and adjust their operating models going forward. 'Survive the downturn' is the new mantra.
No vaccine, no entry. Read more HERE.
No vaccine, no flight. Read more HERE.
Keep in contact with The Thaiger by following our
Facebook page
.
Never miss out on future posts by
following The Thaiger
.
Health Ministry teams up with Agoda to offer quarantine hotel packages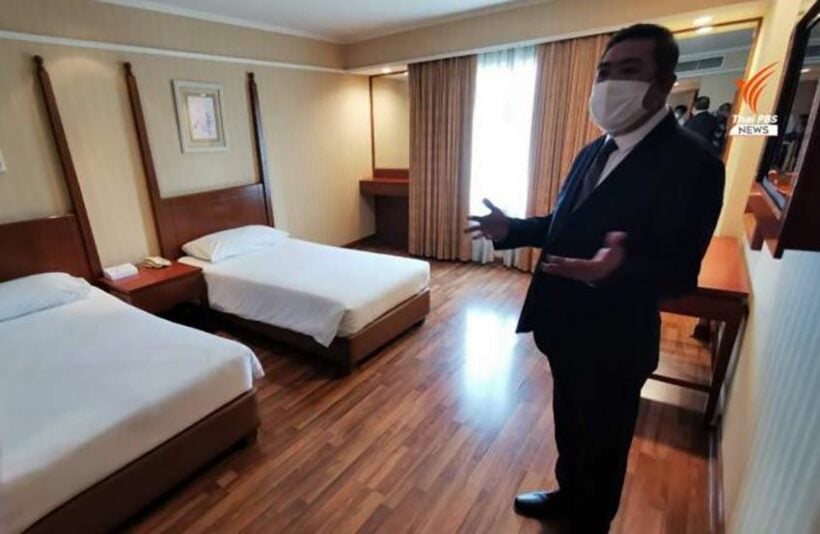 Anyone planning a visit or a return to Thailand can now book their quarantine stay through Agoda, following a deal between the Public Health Ministry and the hotel booking platform. Deputy Public Health Minister Satit Pitutecha announced the agreement yesterday, at a launch event at the Mövenpick Hotel BDMS Wellness Resort in Bangkok, in the company of Tares Krassanairawiwong from the Department of Health Service Support, and Agoda CEO, John Brown.
Agoda was founded in Phuket, Thailand in 1998 but now has its head offices in Singapore.
Sathit says 37 hotels offering alternative state quarantine and alternative local state quarantine have already joined the first phase of the scheme. And, with the possibility of the quarantine period being reduced from 14 days to 10 for some arrivals, he's urging more properties to sign up.
"Thailand has a better track record in virus containment, but as long as other countries are still facing the spread of the virus, preventive measures, including quarantine under the ministry's supervision, remain necessary and that means more ASQ facilities as well."
The Agoda booking platform allows people coming to Thailand to choose and book their quarantine package and is available in 39 languages with around-the-clock support. Brown has thanked the Health Ministry for the initiative, saying it will prove helpful for those planning to visit or return to the Kingdom.
Meanwhile, Tares says Thailand's 113 ASQ-approved hotels are expected to attract around 30,000 tourists and generate over 1 billion baht for the economy.
Booking.com now also has some ASQ hotels in its inventory.
SOURCE: Nation Thailand | Bangkok Post
Keep in contact with The Thaiger by following our
Facebook page
.
Never miss out on future posts by
following The Thaiger
.