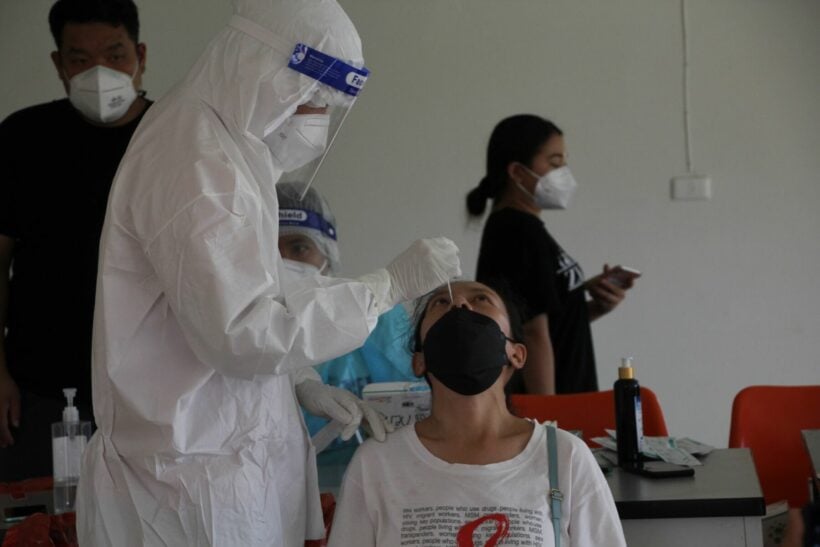 Following the discovery of more cases of the Omicron Covid-19 variant, the Public Health Ministry says it will outline worst-case scenarios in a statement expected tomorrow. On Sunday, 2 probable Omicron infections were reported in Chiang Mai, with 1 infection in the north-eastern province of Loei and another in the southern province of Songkhla.
The Bangkok Post reports that the highly-contagious variant has now been detected in over 10 provinces, including Nonthaburi, Pathum Thani, Bangkok, Prachuap, Phuket, and Krabi. The Health Ministry says it will publish 3 best and worst-case scenarios tomorrow in order to help the country prepare for a potential Omicron outbreak and to review existing disease prevention measures.
The 2 Chiang Mai infections were detected in a German man and a British man and are believed to be of the Omicron variant, but that is expected to be confirmed later today.
Meanwhile, in Loei, a Thai-French couple and their child arrived in Thailand on December 16, testing negative for Covid-19. The wife met up with 10 friends in Bangkok and then flew to Loei. Both parents became ill the following day and subsequently tested positive for the Omicron variant. Their child tested negative.
In Songkhla, a 36 year old woman in the district of Sathing Phra has tested positive for the Omicron variant after returning from Italy on December 15. She initially tested negative on arrival at Bangkok's Suvarnabhumi airport but developed symptoms on December 17 and another test on December 21 came back positive.
Meanwhile, in the north-eastern province of Kalasin, where the movements of an Omicron-positive couple have sparked a cluster of 64 infections, official New Year celebrations have been banned and private events are asked not to exceed 100 guests.
For more information on Covid-19 Insurance, CLICK HERE.
SOURCE: Bangkok Post