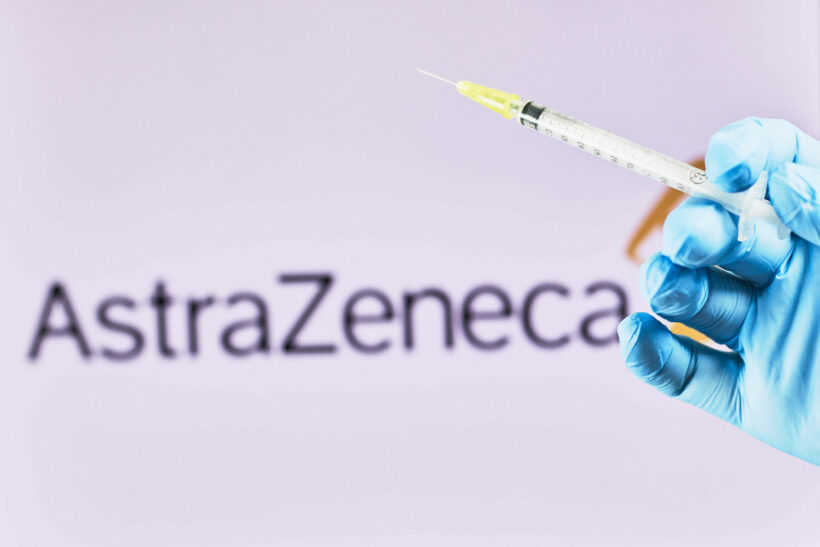 Add AstraZeneca to the list of vaccines that testing data shows is effective against the Omicron variant after 2 doses and a third booster shot. The London-based vaccine brand announced today that, like Pfizer 2 weeks ago and the Moderna vaccine last week, AstraZeneca has also been shown to be effective after 3 doses against the Omicron variant of Covid-19. Sinovac says they are still waiting for data to determine the effectiveness of their vaccine.
Oxford University has recently released data from a lab study confirming the efficacy of the AstraZeneca vaccine, though peer review is still pending on the study before it can be officially published in a medical journal. But the study, which was carried out by a separate team at Oxford than the one that worked on developing the AstraZeneca vaccine, says 3 doses against Omicron shows neutralising levels are similar to the levels seen with 2 doses against the Delta variant.
The study showed that the protection provided by the AstraZeneca vaccine against Omicron included higher antibody levels than in people that recovered from a previous Covid-19 infection. The company says the T-cell response from their vaccine is solid protection against hospitalisation and intense symptoms.
In order to draw data from their study, Oxford analysed and compared blood for those with 3 doses of AstraZeneca, those with 2, those with the original strain of Covid-19, and those who had previously had a different variant of Covid-19.
Like other vaccine manufacturers, even those whose vaccines were shown to be effective against the Omicron variant, AstraZeneca is hard at work customising a vaccine specifically for the new variant.
Countries around the world are pushing for third booster shot vaccines to fight the rapidly spreading Omicron variant that may soon become the dominant strain worldwide. The wave of new and infectious cases has wreaked havoc on the trend towards relaxing Covid-19 restrictions with countries enacting travel bans, closing borders, and tightening regulation to try to contain the new variant.
SOURCE: Thai PBS World