Top Ten ways to avoid Dengue Fever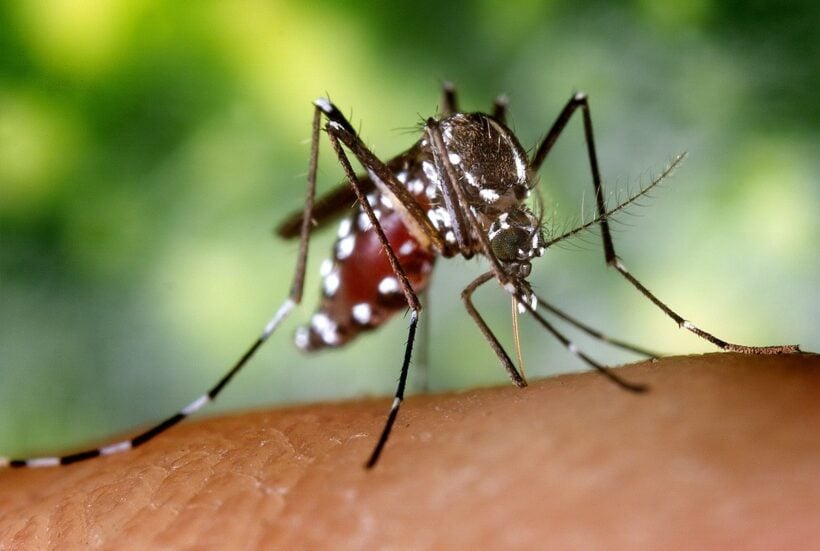 Most of Phuket is jungle. Most of the east coast is mangroves. Mosquitoes thrive in both. You're in their domain and they're not going anywhere just because you want to live here or are on your vacation. Aedes aegypti carry Dengue Fever which is very prevalent in South East Asian countries.
1. Most mosquitoes 'hang around' close to the ground so your feet and legs dangling under the table are an easy target and out of sight. You won't hear them buzzing under there over the clinking of glasses and the tuk tuks whizzing by. If you're heading out to dinner take some repellent for your legs, the lower on the legs, the more likely you are to be bitten there. Most restaurants and bars will have some spray – just ask them.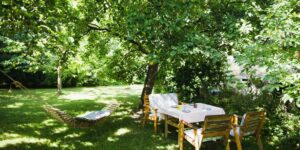 2. We love the sunsets. And for the morning people, sunrises. So do Aedes aegypti, the type of mosquitoes that carry Dengue. So these times of the day you need extra precautions against mosquitoes. They will be around.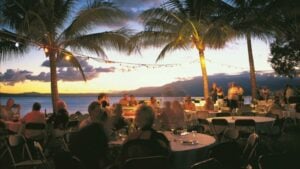 3. If you smell nice – a hint of perfume or after-shave here or there – the mosquitoes will be attracted too. Probably not your intended target. That scented soap the hotel provided (in the impossible-to-open plastic wrap) is likely a sweet smell for the relentless mosquito's tracking system. When they're not biting you they're usually attracted to flowers. Bland is better if you want to avoid mosquitoes. Buy unscented deodorant too. Try chocolates, flowers and an expensive restaurant to lure your partner instead.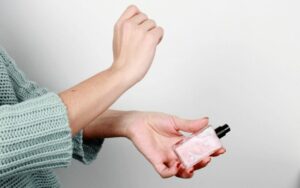 4. Beige is back. Mosquitoes are fashion victims and seem attracted to bright colored clothing. Bland coloured clothes are less attractive to mosquitoes. There may be a reason the tropical safari suits being beige. (Only Roger Moore as James Bond looks cool in a safari suit.)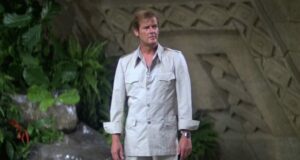 5. Whatever you apply on your skin to deter mosquitoes, you'll need to re-apply every few hours. Just a quick squirt isn't going to work all night. If you're outside you WILL be perspiring and this both washes away the repellent and provides a new attractive scent for the mosquitoes.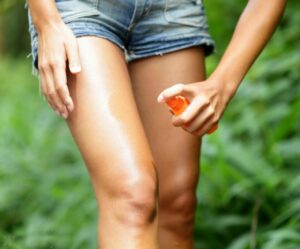 6. If you've been out all day, trekking the hills around Phuket, swimming in the sea, lounging on the beach… Yum, you'll be sweaty, salty and ripe for the mosquitoes. They like it dirty! Have a shower, without using scented soap or lotions, before you head out for your sunset drinks at your favourite rooftop bar.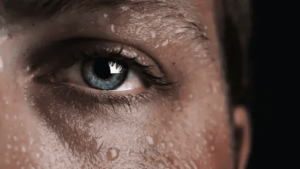 7. Mosquito coils work very well as a general deterrent but you'll need to be vigilant about having the coil's fumes blowing in your direction. Set them on the ground, where most of the mosquitoes tend to gather, around your legs and feet.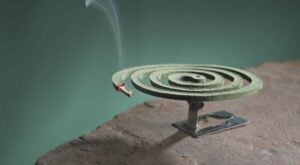 8. Mosquitoes are attracted to light so if the lights are off outside and on inside, the mosquitoes will be headed towards the light. Not only mosquitoes, just about any bug is going to be attracted to light. If you want to get the bugs outside again, turn on a light outside and the lights off inside and open the doors. They'll head out towards the light.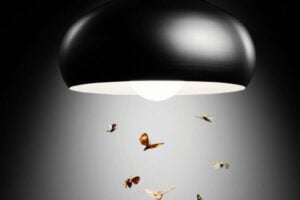 9. Mosquitoes will track you down, wherever you are. No matter if you're in a five-star hotel over-looking the Andaman Sea or a back-packers in the heart of Phuket Town, they don't discriminate. If there's a hole in your room's defenses, mosquitoes will find a way in. Windows and doors, obviously, but also vents – anywhere there's access to the outside. Best to spray your room before you sleep and keep the doors and windows closed, unless you've got fly-screens without any rips or tears. Many of us don't like sleeping with the air-conditioning but better a dry throat in the morning rather than a case of dengue.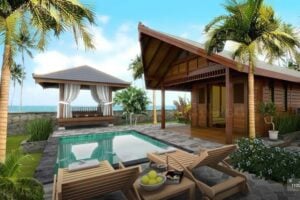 10. A mosquito net above your bed is a cage that keeps you in and the mosquitoes out. Make sure there's no way in for them – they'll find a way if there is. A good fan will also work very well but it's got to be blowing hard enough so the mosquitoes can't make a three-point landing on your body. A gentle zephyr on #1 setting won't do. If you get the position of the fan right and have the setting high enough you'll stay cool and the mosquitoes will not be able to land on you and bite.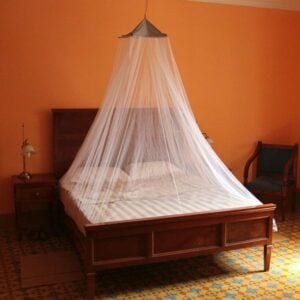 Bottomline
South East Asia has been declared the region with the greatest risk of contracting dengue by the World Health Organisation. Instances of Dengue are on the rise but you are well able to control most of the risk factors.
The Aedes Aegypti is also known as the tiger mosquito with the distinctive black and white stripes. They most frequently bite at sunrise and sunset but this species also bites during the day. But you're only at risk if the actual mosquito is carrying the Dengue virus.
Conservatively, at least 50 million people contract Dengue each year. Dengue is thought to cause around 20,000 deaths per year. The fever can take around a week to incubate after you've been bitten. You might start with a measle-like rash followed by a fever and lack of energy. Victims describe it as flu-like symptoms but many react quite differently depending on the strain of the virus.
- Tim Newton
Sadvertising: The art of making us cry and selling stuff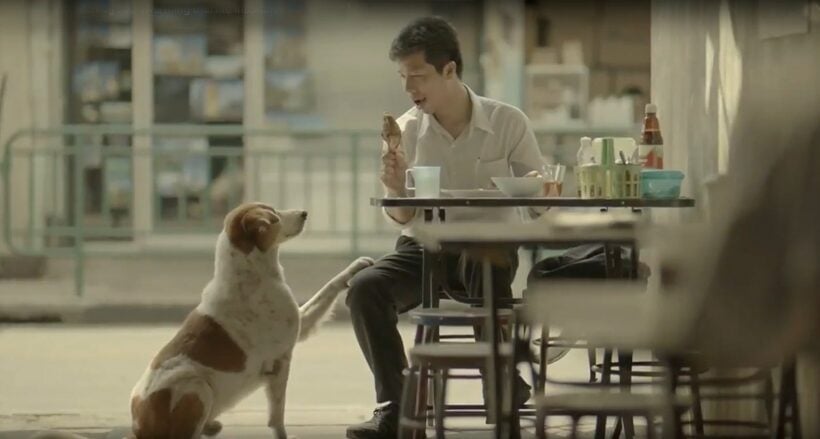 "Sadvertising is a consumer advertising trend in which ad creators are using a certain set of strategies to play on people's emotions and touch off feelings of sadness, melancholy or wistfulness. Touching or emotional advertising has become increasingly popular in recent years as companies work to create strong emotional ties around their products. This is based on a belief that advertising that elicits an emotional reaction from viewers is more likely to be shared, particularly online and over social media. By attempting to reach consumers on a deeper level, sadvertising represents an attempt to gain their attention in an increasingly ad-cluttered world."
Sadvertising is something that Thai marketeers do very well. There have been some famous 'Sads', like this one…
One of the big ideas behind 'sadvertising' is the sudden shift in advertising across generations. Not too long ago, comedy and laughter were the most common advertising strategies. Sadvertising is a kind of logical progression, although it doesn't really work the same way that comedy did. But sometimes you can combine the two…
While there is a lot of potential for innovating advertising to bring out a wider range of emotions, some experts point out that there are inherent limitations to sadvertising that do exist with comic advertising. While many forms of comedy can be considered harmless in advertising, sadness is, at its heart, a negative emotion based on negative outcomes, which is something that marketers have classically avoided.
That means that in sadvertising, marketers must walk a fine line between tugging at consumers' heartstrings and making them feel depressed. And, mostly of course, they and make sure you have that happy ending.
Here's one more (there are plenty of others). Have your handkerchief ready for this one…
World's Top 50 Restaurants – Thailand scores in the top ten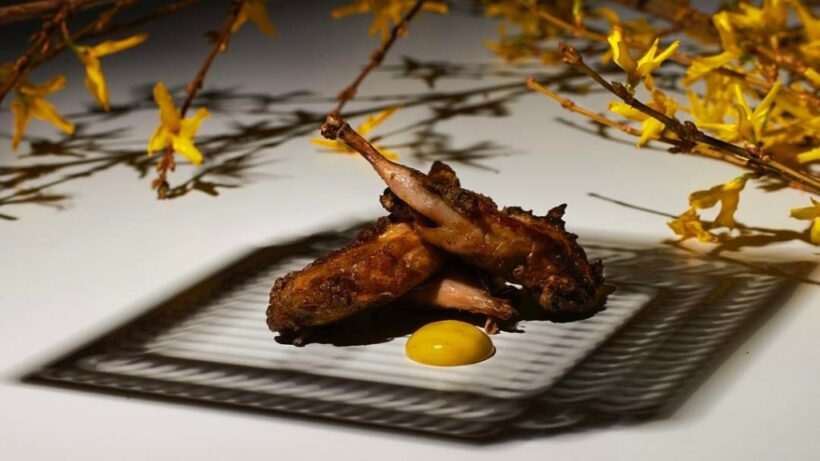 PHOTO: Robb Report
European eating establishments have dominated this year's Top 50 Restaurant list. The leading fine dining venues of 2018 were revealed at a ceremony in Bilbao, Spain.
This year, culinary masterminds from five continents gathered in the Spanish port city of Bilbao for an award ceremony to name the 50 best fine dining joints for 2018 and, most importantly, crown a champion.
For 2018, the top prize went to Italy's Osteria Francescana and head chef Massimo Bottura, whose dazzling and sometimes surreal reworkings of classic Italian recipes saw him return to the top spot he first held in 2016.
While European eateries continued to dominate the awards, known as the Oscars of the fine dining world, all five continents were represented, with Bangkok's Gaggan at five on the list and Lima's Central at six.
According to organisers, the results were compiled from an "independent" voting panel of 1,000 judges that were subject to adjudication.
Anthony Bourdain, the CNN presenter, writer and chef who often railed against the kind of fine dining establishments celebrated by the awards, was also remembered.
"His honesty, his determination and his stubborn truth telling changed our industry for the better," said William Drew, group editor of the World's 50 Best Restaurants.
Here is the Top Ten restaurants in the list…
1. Osteria Francescana (Modena, Italy) *best restaurant in Europe*
2. El Celler de Can Roca (Girona, Spain)
3. Mirazur (Menton, France)
4. Eleven Madison Park (New York City) *best restaurant in North America*
5. Gaggan (Bangkok) *best restaurant in Asia*
6. Central (Lima, Peru) *best restaurant in South America*
7. Maido (Lima, Peru)
8. Arpege (Paris, France)
9. Mugaritz (San Sebastian, Spain)
10. Asador Etxebarri (Axpe, Spain)
Read the rest of the story from CNN HERE.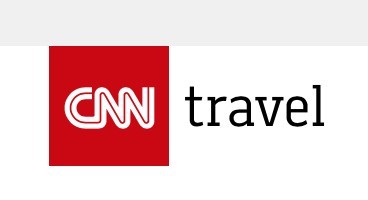 Stunning new Lux Neo project at Chaweng, Koh Samui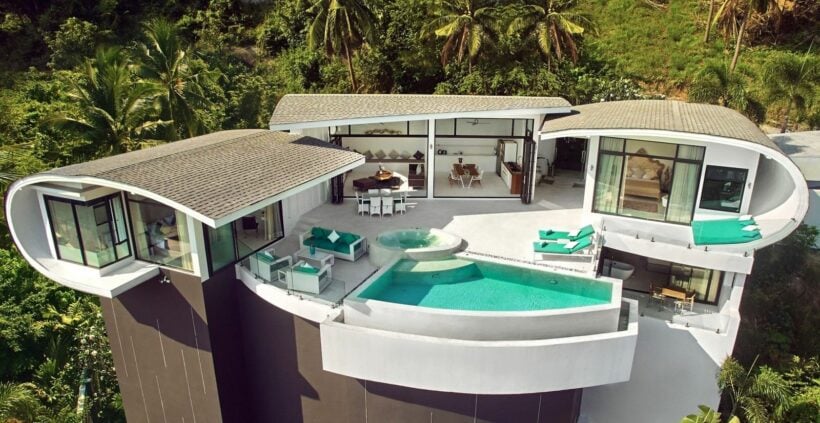 Lux Neo is now available, combining stunning sea views and outstanding modern design. Lux Neo is the newest award winning project by the "Neo" team with critiqued unique villa design and award winning styling. Click HERE to read more about the Neo design team and some of their otters award-winning projects.

This magnificent site offers a unique combination for in Thailand – inspired design, value, astonishing views and quality. Designer two or three bedroom villas are now available with sea views to Chaweng Noi and just minutes to the main attractions, beaches, shops, airport and the main Chaweng shopping and beach areas.
The "Lux" location is 18 Rai of premium Chaweng Noi sea view land with "Neo" being a private 12 plot residential development featuring the uniquely inspired villa style. The highly desirable location of Chaweng Noi is just 1 kilometre away from some of Koh Samui's best beaches and restaurants.

These luxuriously designed spaces include vaulted double height ceilings, mezzanine floors, large open airy spaces, modern terrazzo bathrooms and mezzanine bedrooms – all with breathtaking views of Koh Samui offering unparalleled design with nothing else like it in South East Asia.
Prices start from 8.8 million baht for the 2 bedroom villas ranging up to 12.5 million baht for the 3 bedroom villas.
Read more about the details of this stunning Samui development or make enquiries HERE. You will be able to find out a lot more information as well as compare the new Lux Neo to other projects in the area.

Go to property.thethaiger.com when you want to search for Thailand's largest selection of properties.