Free Wi-Fi available at 30 BTS stations in Bangkok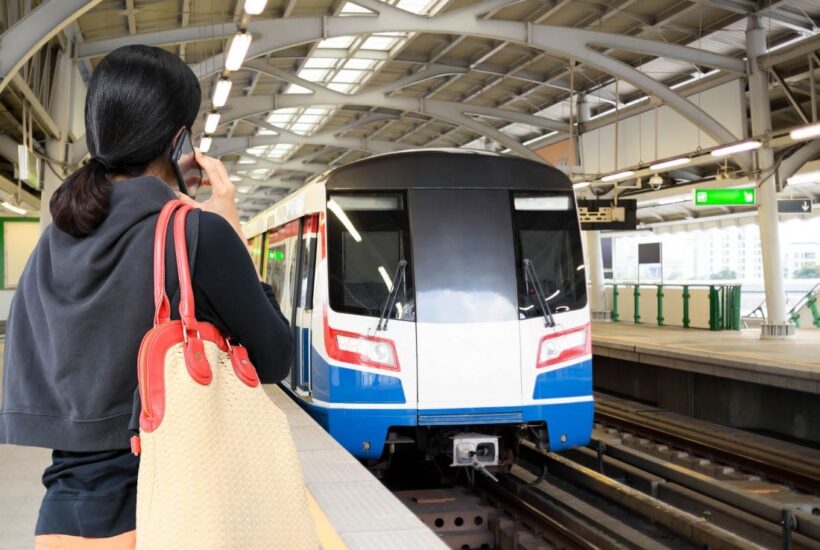 Alt Telecom has launched its free Wi-Fi service in 30 BTS stations and secured the management rights to all commercial areas on Bangkok's skytrain stations. Future plans involve providing free Wi-Fi to all BTS stations in the capital.
This follows on Alt Telecom's new concession agreement with Spotwerks (Thailand), who are currently in charge of service delivery and income generation of the free Wi-Fi in tourist-heavy areas of Phuket, Hua Hin, Pattaya and Chiang Mai.
President and Executive Director of Alt Telecom, Preeyaporn Tangpaosak, says… "This is another milestone in helping to create smart cities as we move forward with the Thailand 4.0 initiative".


Read more headlines, reports & breaking news in Bangkok. Or catch up on your Thailand news.
Thanathorn faces more charges from EC over media shares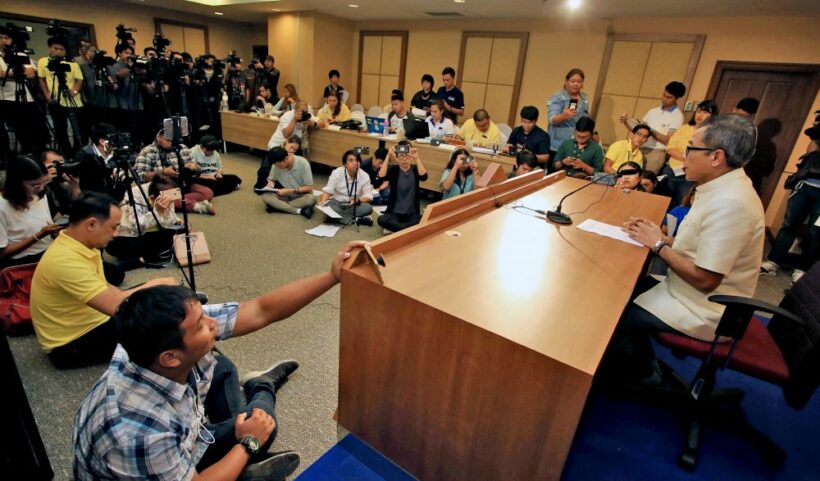 Future Forward's Thanathorn Juangroongruangkit, the 40 year old leader of the new party, has cut short his trip to Europe over an 'unexpected incident'
The Thai Election Commission yesterday unanimously resolved to press charges against Thanathorn over an alleged violation of Thai media shareholding rules.
Citing investigations by two EC panels, Sawang Boonmee, the EC deputy secretary-general, told a press conference that Thanathorn had allegedly violated the law by owning or holding 675,000 shares in V-Luck Media Company while registering as a candidate for the general election.
"Thanathorn's share certificate number is from 1350001 to 2025000," said Sawang, referring to the findings of two panels the EC had set up to investigate the case.
Thanathorn has been accused of contravening the electoral laws that state a shareholder in a media company is barred from contesting an election for member of parliament, according to the EC. The action is punishable by disqualification. The case was filed by Srisuwan Janya, secretary-general of the Association for Protection of the Thai Constitution, on March 25.
An EC source said the agency had yet to suspend Thanathorn's right to contest in elections for one year or give him an "orange" card, as it was just an initial charge. Thanathorn will have seven days to give testimony or submit documents in his defence to the EC, Sawang said, adding his lawyers would also be allowed to witness the trial.
After the testimony, the EC will finalise the case as soon as possible in order to finish it before May 9 when it will announce the election results.
Thanathorn, whose party is tipped to win around 80 MP seats in the new lower house, was on the way back from his tour to Europe. He posted on his Facebook page yesterday that he had been notified to quickly return to Thailand to face an "unexpected incident".
Future Forward secretary-general, Piyabutr Saengkanokkul has questioned the EC's decision, saying the poll agency needs to wait until Thanathorn is endorsed as an MP before it can question his qualification.
Meanwhile, Raksagecha Chaechai, secretary-general of the Office of Ombudsman, said the EC had until today (Wednesday) to submit an explanation to the office regarding a petition seeking an annulment of the March 24 election.
The office last week resolved to accept the petition filed by the now-defunct Thai Raksa Chart Party's former MP candidate, Reungkrai Leekijwatana, who asked the office to submit its opinion to the Administrative Court or the Constitutional Court regarding whether last month's election should be annulled.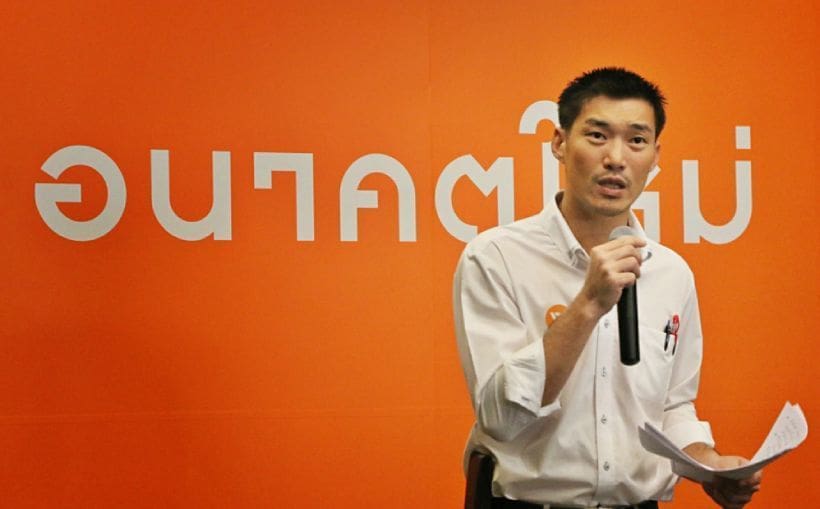 SOURCE: The Nation
Mother says customer paying for sex with 5 year old daughter was girl's father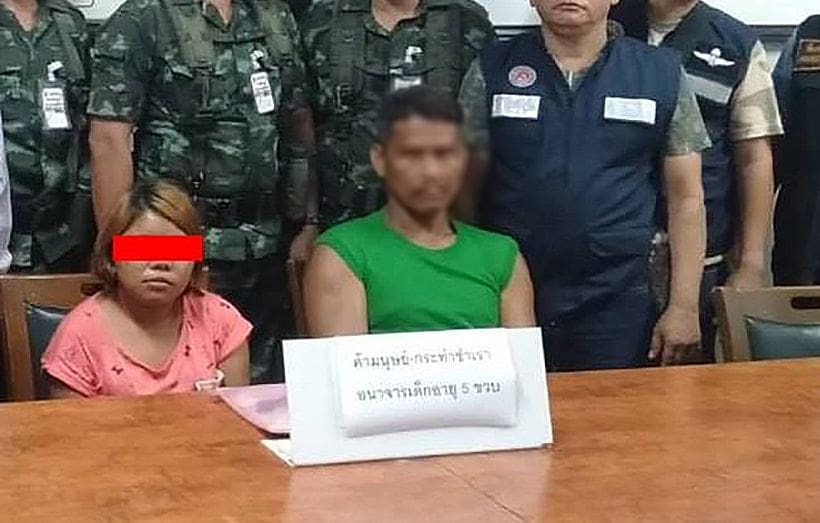 PHOTOS: tnews.co.th
A 28 year old woman, arrested in Chachoengsao, east of Bangkok, for allegedly selling her five year old daughter for sex, has revealed to police that the 52 year old customer who was allegedly caught in the act, and arrested at the time, was the young girl's biological father.
The woman – whose name is being withheld to protect the victim's identity – had reportedly taken the child twice weekly to be molested and raped by the customer, identified only as 'Winai'. The mother allegedly received 200-300 baht each time.
The Nation reports that following their arrest on Sunday evening in an isolated location in Tambon Nong Yao in Phanom Sarakham district, the woman told police that she had had a sexual relationship with Winai – who was an already-married man with a daughter – and became pregnant with a baby girl.
She claimed that she had told Winai that the girl was his daughter, but the man had refused to accept that and so she had found another person to sign the birth certificate.
This case was brought to the Thai authority's attention after a complaint was filed with the Dhamrongtham Centre over alleged child abuse.
The mother was charged with procuring a child for prostitution, illegal detention and coercion, while the man was charged with raping a minor under 16 and molesting a minor under 15.
The child has been put under the care of the Social Development and Human Security Ministry.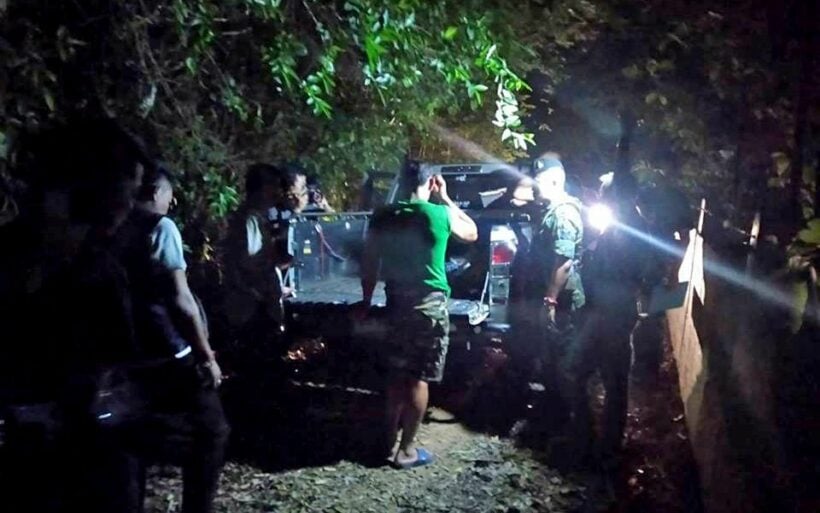 PHOTO: news.co.th
SOURCE: The Nation
Thon Buri pub raid, 38 patrons test positive for drugs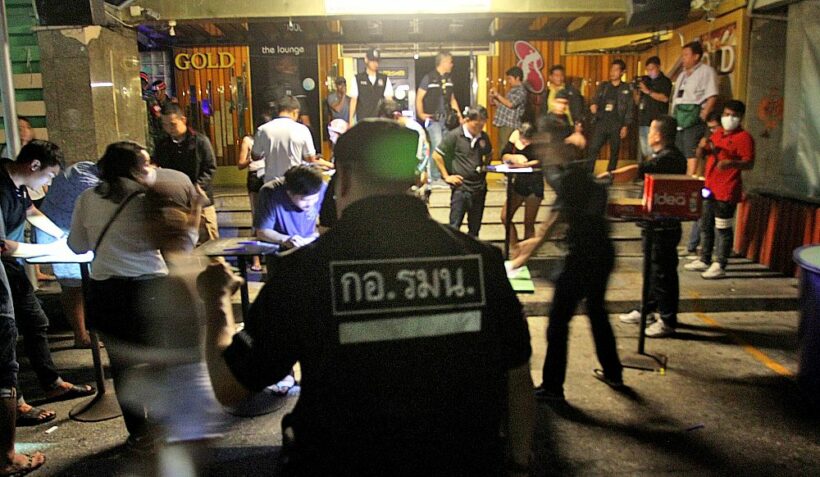 Sur-PRIIISE!
Troops and police have raided a nightclub in Bangkok's Thon Buri district at 3am this morning and found that 38 of its patrons tested positive to illicit drug use.
The Bangkok office of the Internal Security Operations Command conducted the early morning raid against the Wave Pub (formerly known as the Poseidon Pub) on Ratchadapisek Road in Talad Plu sub-district. The unit was joined by ISOC officials and anti-narcotics police from the Talad Plu police station.
The pub was closed under its old name three years ago on similar charges.
When the authorities stormed inside, they found 440 customers joining in a foam party for a late Songkran celebration. Of the 38 patrons arrested for drug use, 25 were woman. No underage drinkers were found inside the pub, or at least none were apprehended.
The authorities also found quantities of drugs, including ketamine and crystal methamphetamine, on the pub floor.
The 43 year old deputy manager Rewat Chaiyaphum was arrested on a charge of violating closing hour and allowing drugs to be used on the premises. The pub is now facing a five-year closure for violating closing hours and allowing drug use.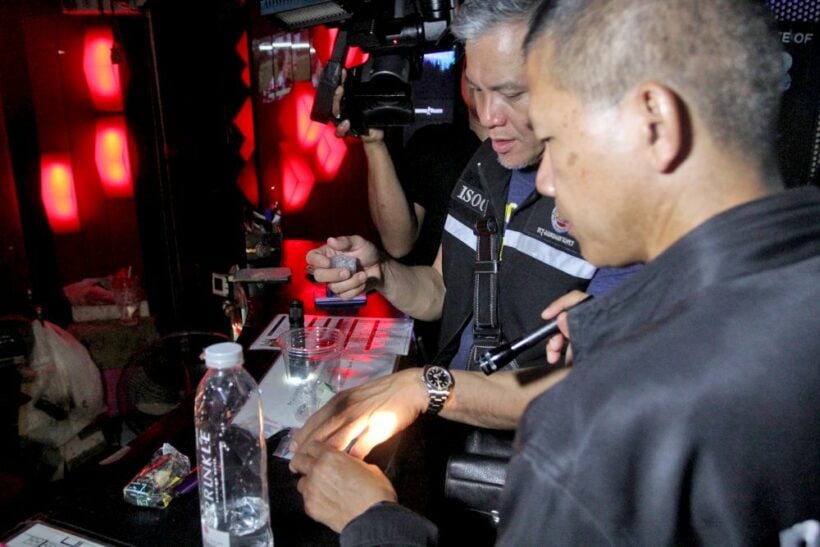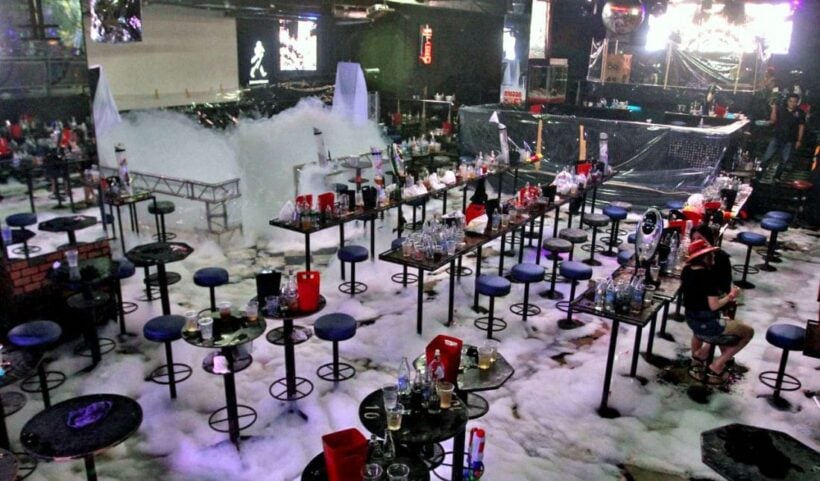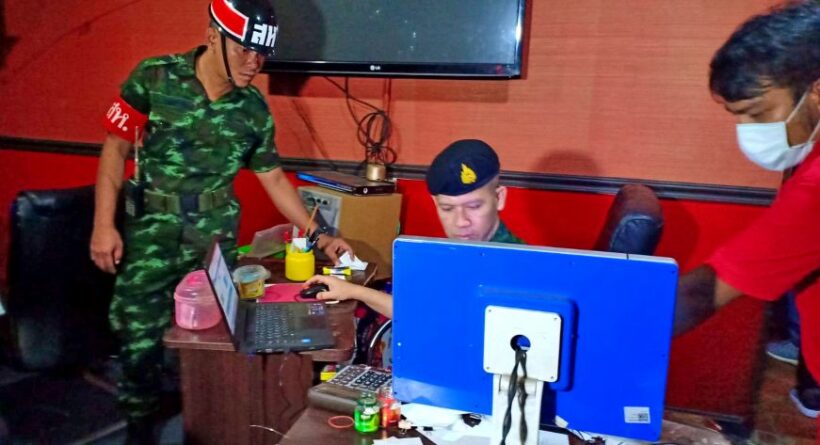 SOURCE: The Nation