Bare your sole. The benefits of barefoot training.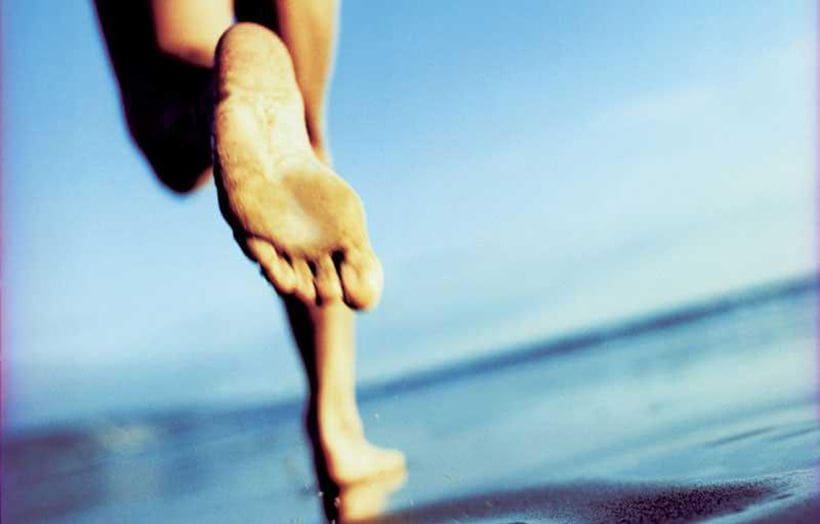 It's hard to complain about life when you're sweating it out with sand between your toes, the tropical sun on your back and the stunning blue of the Andaman ahead of you. It's a good thing that barefoot training is catching on and becoming more popular with trainers and coaches.
Many people are aware that barefoot running has been gaining in popularity. However, there are many other sports and activities that are prime for barefoot training, including Yoga, gymnastics, dance, Muay Thai, other martial arts and, my favourite, Clean The Beach Boot Camp.
Training – and even walking – barefoot is something simple that we can do to improve the health of our feet, as well as the rest of our bodies.
Being barefoot is natural. Most of us learned to walk barefoot and spent our childhood running around shoeless. Though we quickly become accustomed to shoes, it is an extremely liberating feeling to be without them.
Once we get used to the feeling – again – we naturally love it.
What's strange, though, is that we have developed a mentality, which is finally being rolled back, that wearing shoes is 'natural', and that our feet are fragile and not designed to support us properly. This, of course, isn't the case – and a fairly silly assumption when you think about it.
Of all the footed, pawed and hooved species of the world, why would homo sapiens need shoes? Lest we forget that an enormous number of people all over the world spend their entire lives without ever wearing shoes. Many wander savannas and rain forests without the protection or support of shoes.
The reward is strong, healthy feet.
In fact, people who have never worn shoes before, have very few foot problems.
Think about it…
1) The foot contains the most proprioceptors (sensors) in the body, so why would we want to deafen the messages to the nervous system by minimizing the amount of information received through our feet?
2) The foot contains 26 bones and 25 joints, which means there is a lot of coordination necessary to have your foot working at optimal efficiency. The foot has to move in all 3 planes of motion, as it deals with gravity, multiplanar movement, proprioception and dynamic stability. This all becomes hard when we have a barrier between its sensors and the world, such as orthotics, heel lifts and so on.
3) The body recognizes movements, not muscles, so the more we can take the foot to the end of its range of function without pain or discomfort, the better it will react, and the more likely it will allow us to activate our abs – even when we are simply walking.
4) Another advantage is simply that without a shoe on it's easier to diagnose issues starting with the feet that cause other physical issues, such as knee pain, hip dysfunction or sacroiliac joint (SIJ) pain.
It's best to liken wearing shoes to how grains and dairy have become incorporated in our diets – these are things recently introduced into our lives and have many potential pitfalls, including, but not limited to, arch pain, arthritis of the foot, bunions, calluses, heel pain and overlapping toes.
On top of this, there are a slew of indirect issues associated with wearing shoes, especially ones that don't fit properly. These issues can develop in your ankles, knees or hips. They can also develop in your back.
Fashion has seduced many women into cramming their feet into narrow shoes and staggeringly tall stilettos – take a peek at what women are wearing as they trudge along Soi Bangla. The damage from these shoes is very real. I am constantly reminding my female clients about the dangers of high heels. Yes, ladies, they might look good, but they are a surefire way to fan the flames of future health issues caused by progressively shortening and tightening the calf muscles. This can set in motion a chain of events that will affect other parts of your body, such as your back.
Even though shoes might be a certain kind of evil, you don't want to just kick them off and immediately start running the streets without a care in the world. There are several things to consider.
Firstly, take in your environment. Outside of the obvious – avoid glass walking – be aware that most gyms won't let you slip out of your trainers. However, they will allow you to train in barefoot shoes, such as Vibram Five Fingers.
Secondly, don't forget where you're coming from. If you have engaged in barefoot practices, such as Muay Thai, in the past, you will probably adapt to other forms of shoeless training faster than someone who has worn shoes their entire life. The bottom line is to listen to your body and take time to adjust to either barefoot shoes or the real deal.
Basically, use common sense. Phuket can be hot – to put it modestly – so avoid freshly baked pavement and shoot for some grass, or for the tide line on the beach.
If you're not sure if barefoot training is for you, at least kick off your shoes and give it a go with the Clean The Beach Boot Camp – there is no better introduction.
Author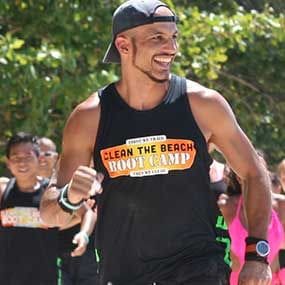 Krix Luther has been Personal Training in Phuket for more then 10 years, he specialises in weight loss, strength and conditioning and TRX . For more information about Krix and his services, visit krixluther.com
Keep in contact with The Thaiger by following our
Facebook page
.


Are you considering a medical procedure abroad? With Thaiger Medical you can research hospitals and doctors, choose a destination in Thailand or abroad, and book an appointment today.

Green Day heading back to BKK in 2020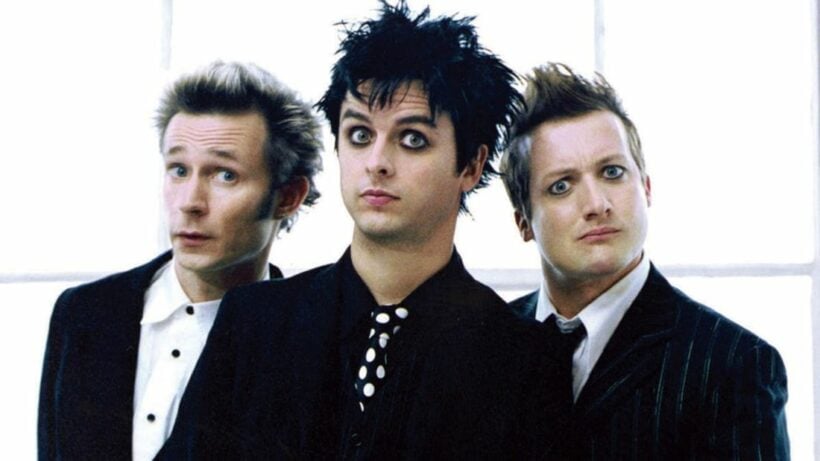 Green Day, five-time Grammy Award winners, are embarking on a global tour in 2020, including a stop-over in Bangkok during March. The rock 'n' roll Hall of Fame inductees will perform a series of concerts throughout Europe, UK, North America and Asia.
"Green Day Live in Bangkok" takes place on March 11, 2020 at Impact Arena, Muang Thong Thani. But it's not their first time. Green Day sold out concerts in their last Thai live gigs in 1996 and 2010.
Formed in 1986 in Berkeley, California, Green Day is one of the world's best-selling bands of all time, with more than 70 million records sold worldwide and 10 billion cumulative online streams of their music and performances. Their 1994 breakout album "Dookie" is widely credited with popularising and reviving mainstream interest in punk rock, catapulting a career-long run of No 1 hit singles.
In 2004, Green Day released the rock opera "American Idiot", selling more than 7 million copies in the US alone and taking home the Grammy Award for Best Rock Album. In 2010, a stage adaptation of "American Idiot" debuted on Broadway to critical and commercial acclaim. Entertainment Weekly called Green Day, "The most influential band of their generation," while Rolling Stone said, "Green Day have inspired more young bands to start than any act this side of KISS, and that doesn't seem to be changing."
Green Day Live in Bangkok 2020 is on March 11, 2020 at Impact Arena, Muang Thong Thani.
Ticket prices start at 2,000 baht and tickets go on sale on November 2 at all ThaiTicketMajor outlets via www.livenation.co.th or www.thaiticketmajor.com or call: 02 262 3838 for more information.
SOURCE: The Nation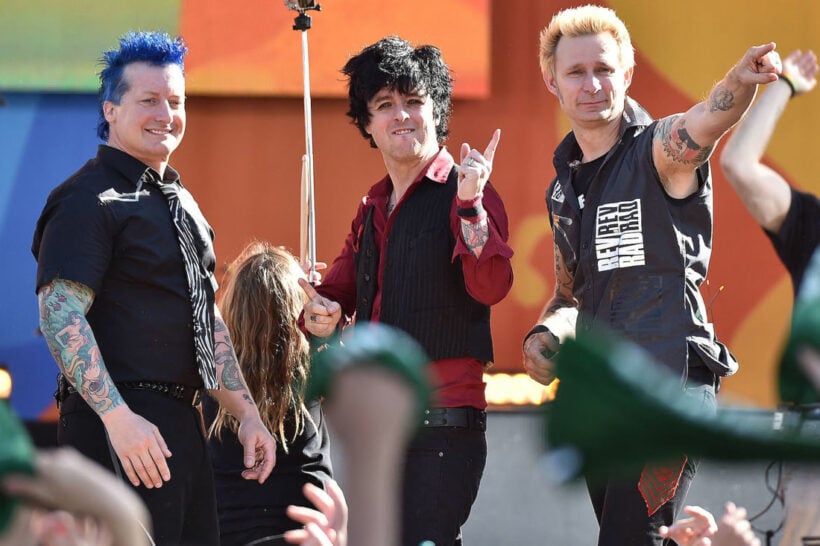 Keep in contact with The Thaiger by following our
Facebook page
.
Guaranteed rental returns – Are they real?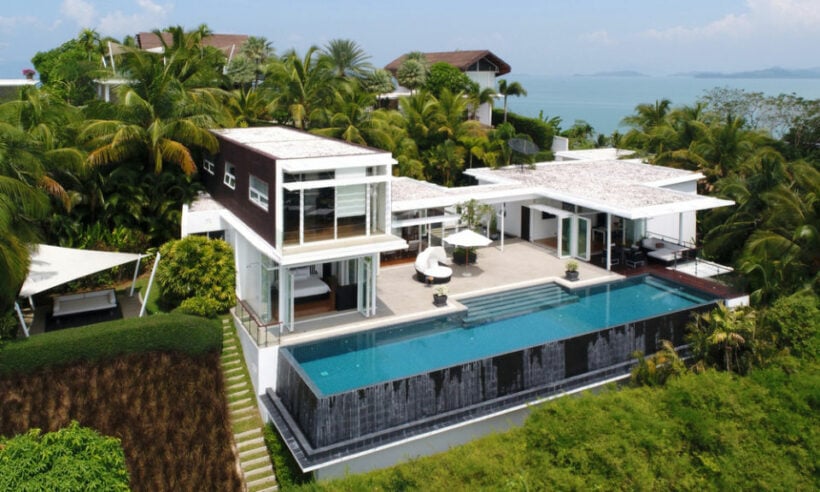 If you're looking to invest in overseas property, search the market and it's not unusual to find condos for sale with guaranteed rental returns of 40%, and some even higher. Yes, it DOES seems too good to be true, but the offers are out there and the packages often come with free legal fees and other such benefits. Clearly, before diving in, you need to seek some expert and professional advice.
So, what is the debate about? And what questions should you ask prior to investing?
Guaranteed rental returns are obviously enticing for investors and purchasers alike, with standard net returns usually being advertised below the 10% mark.
In the opinion of many, this is not a cheap marketing trick. Yes, it does have 'marketing power' and it might just be the additional financial package that helps developers and agents clinch the deal. But for the investors, they genuinely are guaranteed a minimum return on their investment. Surely that's positive. It eases the concerns of investors and keeps the market buoyant. And why wouldn't buyers prefer to go with the property that guarantees this return, over the property that does not?
Other experts are not so sure. While acknowledging that a rental guarantee clearly offers agents and developers an advantage in marketing and selling, there are voices within the industry that urge caution. There's a suspicion that developments that come with a guarantee may be overpriced and that the developers may have factored the cost of the guarantee into the actual price of the property that is being offered.
Those that hold this negative opinion about guarantees suggest that a better strategy for any investor might be to really understand the market in which the property is being offered, aim to get the lowest price possible, do the deal and then organise the letting independently.
Other cautious voices wonder if investors aren't being tantalised with a vision of unrealistic long-term returns. The question that is asked is what happens when the guaranteed period ends? It's not unknown for the guaranteed period to expire, and for the investor to suddenly realise that the true rental value of the property is much lower than they believed. Rental incomes suddenly drop, and they suddenly realise that they have overpaid into the wrong investment.
But still, many deny that developers overprice properties when offering guarantees. And no matter what, it's clear that a rental guarantee is important for certain investors who need the security that it offers. And genuinely, it appears that there are some good guarantees out there on the market. So what to do?
The trick is to apply common sense and due diligence to the situation and examine the legal, commercial and financial strength of the guarantee and the market in which it is being offered. Here are some questions worth considering:
Legally, how is the guarantee structured?
Is it underwritten with a contract in which legal recourse is an option, should you not receive the income that is guaranteed? This is clearly important.
Commercially, is the guaranteed rental figure in-line with the rental market in which the property is situated? Basically, are the developers offering you more rental income than is actually achievable in the current market? If they are offering you more, then once the guaranteed period expires, you'll probably see your returns on investment drop.
Financially, how does the guarantee work?
Is the guaranteed return dependent upon the commercial success of the project?
Some guarantees are based on projected annual revenues and are subject to these revenues being achieved. In other words, if the expected revenues aren't achieved, the full guaranteed amounts might not be paid to the purchaser.
In addition to this, some guarantees may also come with the proviso that the amount being 'guaranteed' is 'subject to the competency of' the management of the complex. This may seem vague, but it's possible that if the expected revenues aren't achieved, then the blame for this failure is going to be put solely on the management company.
The vagueness of such a 'competency' proviso might also be used to cover all manner of issues. For example, is it possible that forecasted rental revenues might fail to materialise, not because of the bad management of a complex, but because the original forecasts were set too high? It might be easy to blame all manner of poor results on the incompetence of how an apartment complex is managed and to do this with no liability.
With this in mind, once again, it's very important to look at the rental market in which the property is located, and then ask: are the projected annual revenues realistic in the current market? And of course, you will have to do some research on the developers.
Do the developers have a track record of successfully managing properties, renting them out and ensuring that incomes are generated?
If the answer to this is 'no', how then will they be able to generate the income that they are guaranteeing? This may be a sign that the property price has been 'artificially' increased to cover any foreseen shortfall in future income.
All-in-all, there's a lot to consider. Guaranteed rental returns do offer investors a level of security, and it is natural for people to feel compelled to buy into them, and yes, there are some good offers on the market. But it's worth remembering that in the right location, you'll always be able to rent out a property.
As we always recommend at The Thaiger, do your homework!
To find thousands of available rental properties in Thailand, click HERE.
Keep in contact with The Thaiger by following our
Facebook page
.
30 dolphins greet visitors to Similan Islands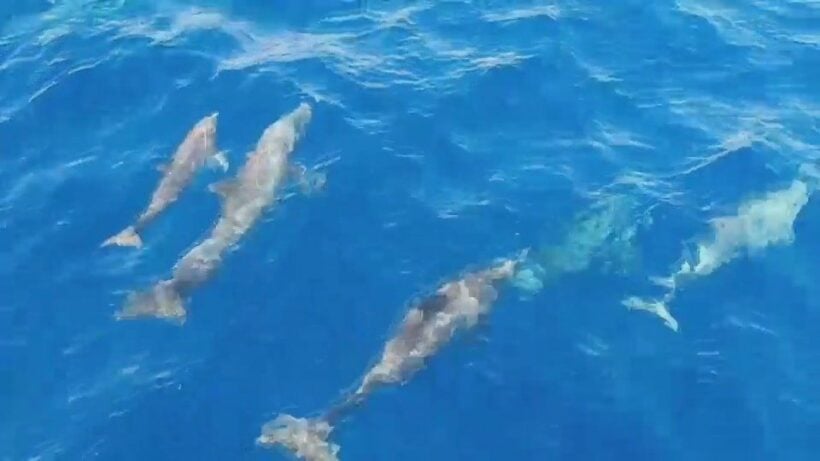 Tourists were treated to the sight of a school of dolphins in the Similan Islands off the Phang Nga coast on Sunday.
Tour organisers said that around 30 dolphins swam close to the boat six or seven miles offshore, creating excitement for passengers. It was the first time dolphins had been seen in the vicinity since October 15.
The Similan Islands National Park director said they were bottlenose dolphins and were among several species now returning to the area following a five-year closure of the park for environmental rehabilitation. Food is again plentiful there for them, he said.
Tourists are forbidden to feed wildlife lest the free handouts alter the animals' natural behaviour, and the park's waters are also very sensitive to contamination from human disease and marine debris, according to the director.
SOURCE: nationthailand.com
Keep in contact with The Thaiger by following our
Facebook page
.