A world-class education for your child's success at Ascot International School, Bangkok
Ascot International School, Bangkok, has been shaping the minds of young learners since its establishment in 1995. With a British curriculum and a strong emphasis on academic excellence and personal development, Ascot International School is dedicated to providing students with the tools they need to thrive in a rapidly changing world.
A focus on academic excellence and personal development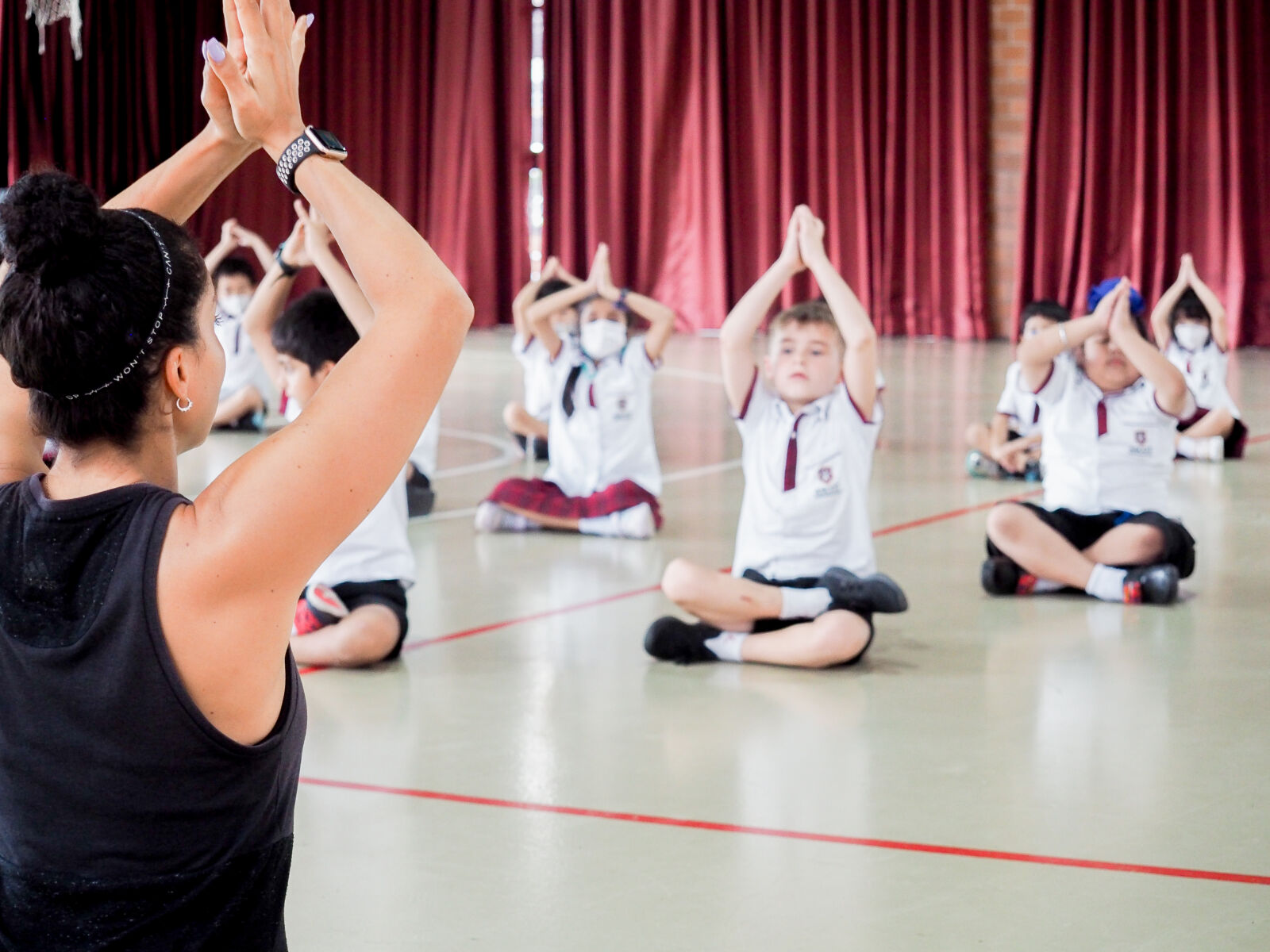 In the dynamic world of education, it is imperative to stay ahead of the curve. As of 2022, Ascot International School proudly stands as a 2-programme International Baccalaureate (IB) World School. It currently offers IB Primary Years Programme (PYP) and the Diploma Programme (DP). The school has a practical, proactive, and hands-on approach towards learning, where students are encouraged to develop critical thinking, research, and problem-solving skills.
But that's not all – they are currently in candidacy for the Middle Years Programme (MYP). By 2024, Ascot will become a fully authorised 3-programme IB World School. Thus, making it one of the few international schools in Bangkok to offer the IB Continuum School. This means that students will be equipped with the skills they need to adapt and succeed in a fast-paced digital world, where change is constant.
The curriculum is delivered through units of inquiry. This provides students with a unique learning experience that is relevant and engaging. Moreover, the school's methods of teaching encourage students to take an active role in their own learning. Therefore, students can develop a deeper understanding of the subject matter.
Head of School champions Units of Inquiry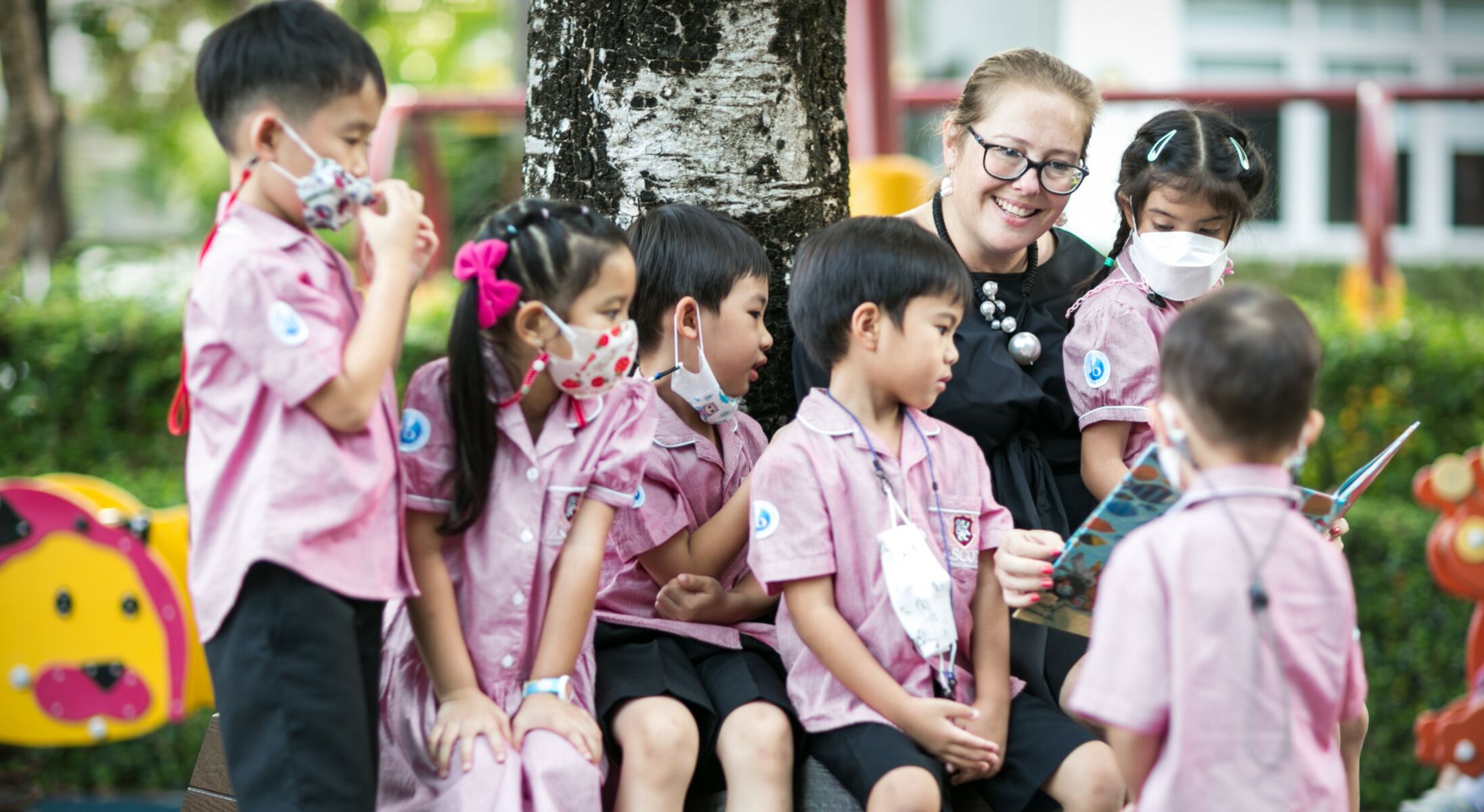 Donnah Ciempka, the Head of School at Ascot International School, Bangkok, firmly believes in the power of Units of Inquiry to develop a deeper understanding of complex concepts among students. She explains, "Units of Inquiry allow our students to dig deeper into an understanding or a concept.
According to her, Units of Inquiry begin with a big idea that is broken down into smaller components. "They take all the knowledge that's related to a big idea. And then they explore it, and they learn it through hands-on opportunities," she elaborates. These units can last for a few weeks to a year, allowing students to dive deep into a topic.
At Ascot International School, the focus is on big ideas such as sustainability, change, and exploration. Students research these topics and explore where they exist. This can eventually lead to deeper connections and understanding. "We create lifelong learners by giving them time and learning experiences that help them understand those concepts that exist around them, no matter how old they are, how young they are, where they live," adds Ciempka.
For her, the traditional approach of memorising facts and information to complete an exam is not adequate for preparing students for the real world. "When I went to school, it was all about memorising facts and memorising information to complete an exam. Life isn't like that," she reflects. Instead, she believes that hands-on learning experiences help students become well-rounded, confident, and successful graduates.
Fostering critical thinking skills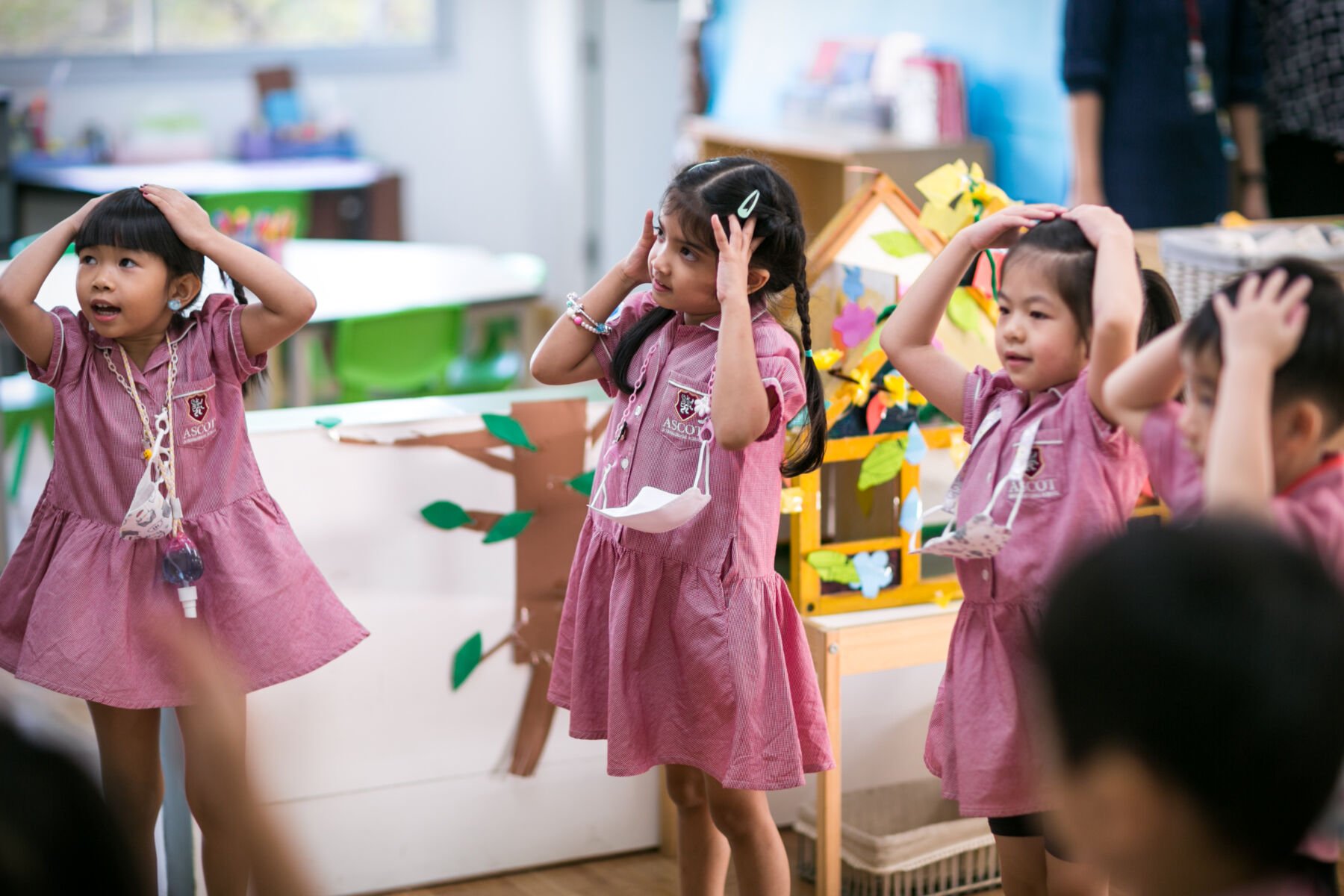 Nicola Holloway, the Head of Primary at Ascot International School in Bangkok, explains how teaching about concepts rather than just facts is key to preparing students for an ever-changing world. "Facts change," she says, "so we want the students to really have a long-lasting, deep understanding of the world around them."
Students can learn about exploration as a way to develop this deep understanding. They explore space and the natural world, learning how to document their findings like true explorers. "If we teach about facts, for example, about space, those facts change," explains Nicola.
To achieve this, the school focuses on teaching students how to think critically and solve problems. "We start our units of inquiry with provocations because it inspires our learners," Nicola explains. "It helps them care. And when they care, they're prepared to take their learning to deeper levels."
Through this approach, students are encouraged to explore and take action on issues that are important to them. This not only prepares them for the future but also empowers them to make a difference in the world. "They also really want to solve problems and take action. And that's an important part of our program," notes Nicola.
Additionally, students are taught to be adaptable learners who can effectively navigate new challenges and situations. By fostering a deep understanding of the world around them and providing opportunities for exploration and problem-solving, the school is helping to shape the next generation of leaders and innovators.
Modern facilities to further support students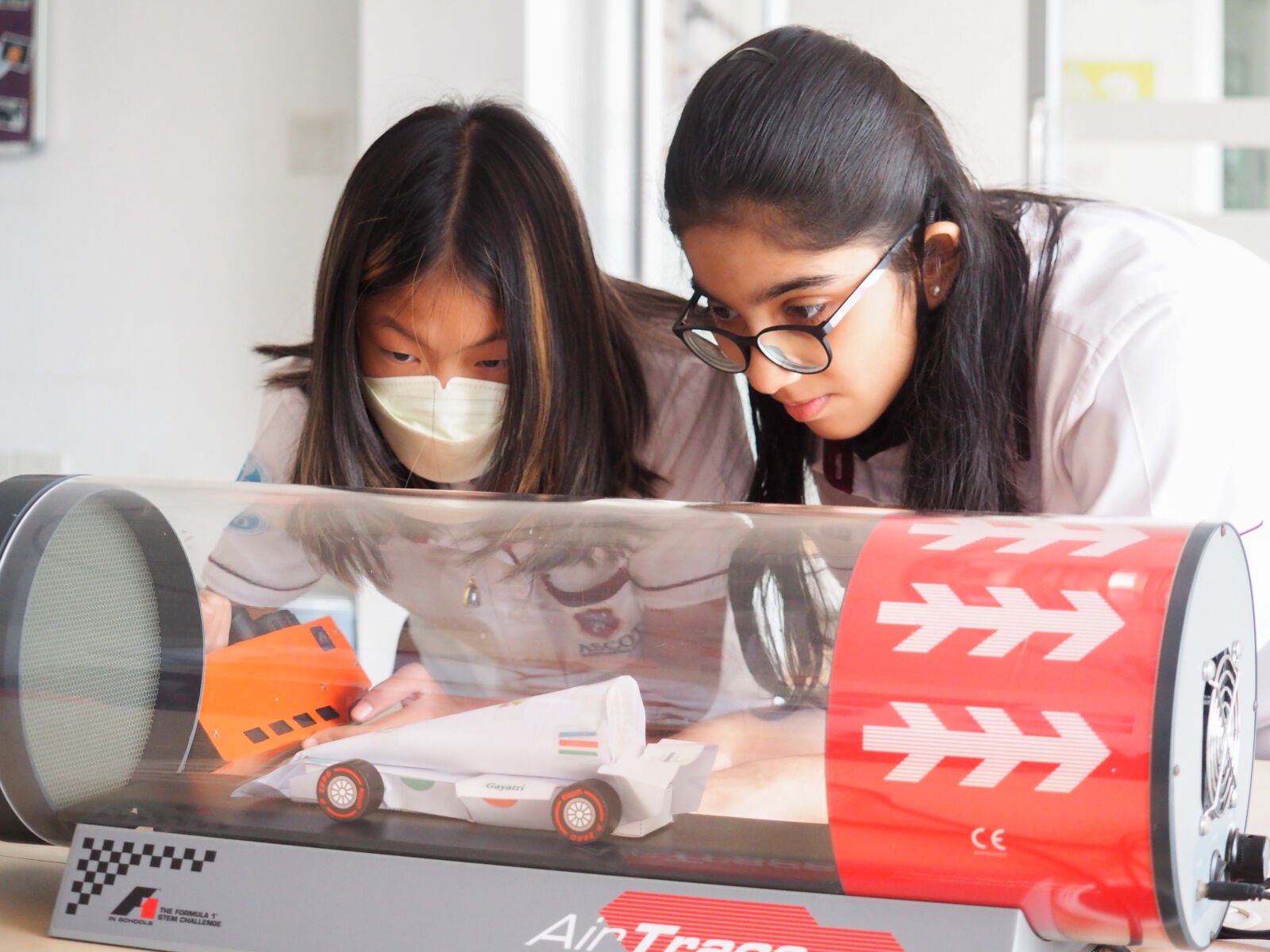 Ascot International School, Bangkok, is situated in the bustling district of Ramkhamhaeng. It's a prime location that provides students with access to a diverse and dynamic community. Moreover, the school's facilities are top-notch and designed to foster an atmosphere of excellence in learning. From the moment students step onto the campus, they are greeted by a warm and welcoming environment that encourages them to explore and discover their full potential.
The school's state-of-the-art facilities are equipped with the latest technology, ensuring that students have access to cutting-edge resources that enhance their learning experience. In addition to academic facilities, Ascot International School also boasts a wide range of arts and sporting facilities. Thus, students can explore their creativity and hone their talents in a supportive and nurturing environment. Ascot International School, Bangkok's facilities are a testament to its commitment to providing a world-class education that prepares students for success in the global community.
Join Ascot International School, Bangkok and start your child's journey to a brighter future
If you're looking for a world-class institution that will provide your child with a top-quality education and prepare them for success in the real world, Ascot International School, Bangkok, is a perfect choice. With its supportive and dynamic learning environment, unique approach to education, and commitment to excellence, Ascot International School is the ideal place for your child to start their journey to a brighter future.
Early Years
Education
Featured Schools
International Education
Sponsored

Join the conversation and have your say on Thailand news published on The Thaiger.
Thaiger Talk is our new Thaiger Community where you can join the discussion on everything happening in Thailand right now.
Please note that articles are not posted to the forum instantly and can take up to 20 min before being visible. Click for more information and the Thaiger Talk Guidelines.