Southeast Asia
Typhoon Trami predicted to regain strength and hit Japan this weekend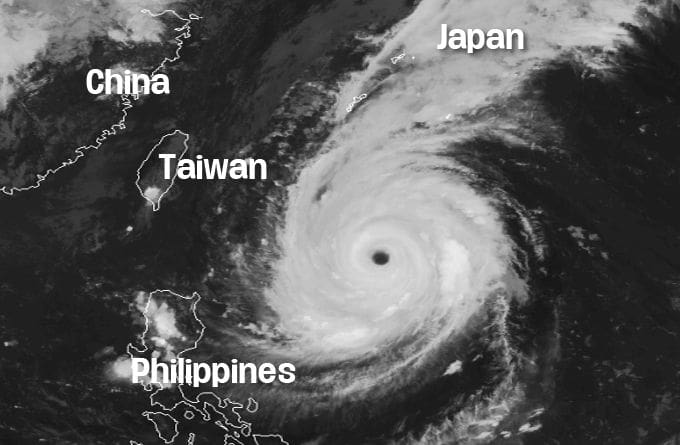 Tropical Typhoon Trami has weakened and it is no longer considered a "super typhoon" but is still packing winds up to 195 kilometres per hour (121 mph).
The islands in the storm's projected path are bracing for its arrival.
If the current projected path of the typhoon holds, Trami will hit the southern Japan Ryukyu islands, including Okinawa, some time late on Friday night and into Saturday.
The storm is then expected to turn towards the northeast and projected to make landfall over Kagoshima, in Japan's far south, as a strong typhoon with sustained winds equivalent to a category 3 hurricane some time on Sunday. The storm will progress into mainland Japan, dumping rain Sunday and early next week.
The Typhoon has been only moving slowly over the past few days, and is forecast to weaken a little more by ACCU Weather before being predicted to pick up strength again as it nears mainland Japan.
Typhoon Trami is the fifth super typhoon to hit the western Pacific this year. Even though it is still three days before the storm hits Japan, its impacts are already being felt. Tropical moisture is being dragged up into Japan causing rain along the eastern regions up toward Tokyo. That rain will continue until the typhoon makes landfall.
Watch some dramatic video of 'Trami' from space HERE.