Can Hamilton pull off a Singapore hat-trick in the haze?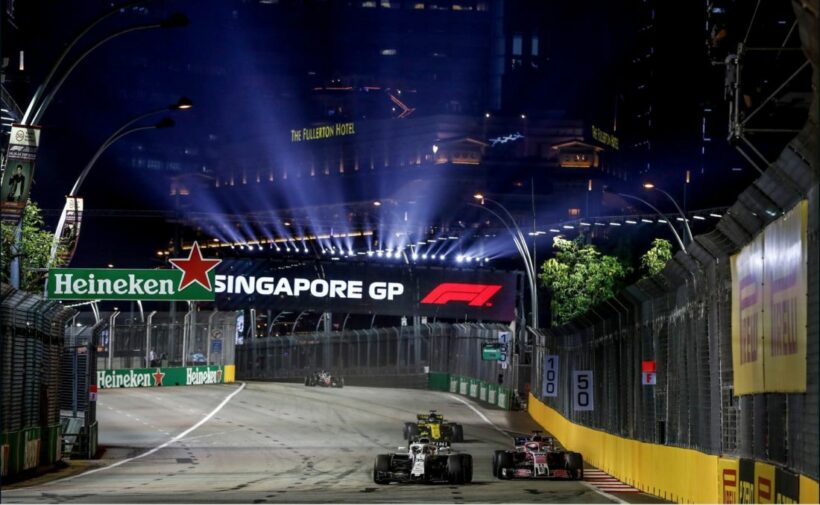 Lewis Hamilton is hoping his march towards a sixth Formula One world title Singapore this week won't be affected by smoke from wildfires raging next door in Indonesia. The city state has been plagued with smoke drifting across from nearby Indonesia's Sumatra island over the past week.
The National Environment Agency is forecasting pollution at the "low end of the unhealthy range" for Sunday's showpiece night race.
Formula One bosses are reported to have a contingency plan in place should the "highly changeable" air quality deteriorate, though the race weekend is still scheduled to go ahead as planned.
Hamilton, who has a 63 point lead in the title race over teammate Valterri Bottas after winning eight grands prix this season, and Mercedes have prospered in the past at the Marina Bay Circuit.
But they could do little to prevent Ferrari's Charles Leclerc from storming to consecutive victories on power-friendly layouts in Belgium and Italy in the two races since the summer break.
Hamilton has taken four of Mercedes' five victories at the demanding 23-turn city street circuit and is looking for a third consecutive triumph in race that even without the threat of smog is traditionally draining because of heat and high humidity.
But Hamilton remains wary of Leclerc, who has outshone his error-prone Ferrari teammate Sebastian Vettel since joining the Italian team at the start of the season.
"I am not looking forward to the next race thinking it will swing our way," Hamilton said of the 21-year-old from Monaco. "I hope that it is competitive between us — I want this battle to continue."
Mercedes team principal Toto Wolff also expects Ferrari to be in the shake-up in Singapore, despite the Italian marque struggling on circuits lacking long straights this season.
Red Bull have enjoyed 12 podium finishes in Singapore since 2008, including three wins, and the Milton Keynes-based outfit will be hoping Max Verstappen can improve on his second-place finish from a year ago to stay ahead of Leclerc in their battle for third in the overall standings.
Vettel knows his chances of recording a first victory since Belgium last year will have diminished due to the nature of the remaining circuits on the calendar, but the German four-times world champion will be looking to seize on any opportunities that may fall his way.
SOURCE: Agence France-Presse
Keep in contact with The Thaiger by following our
Facebook page
.


Find more SE Asian News courtesy of The Thaiger.

Broke? Find employment in Southeast Asia with JobCute Thailand and SmartJob Indonesia. Rich? Invest in real estate across Asia with FazWaz Property Group or get out on a yacht anywhere with Boatcrowd. Even book medical procedures worldwide with MyMediTravel, all powered by DB Ventures.

Hong Kong property investors turn to SE Asia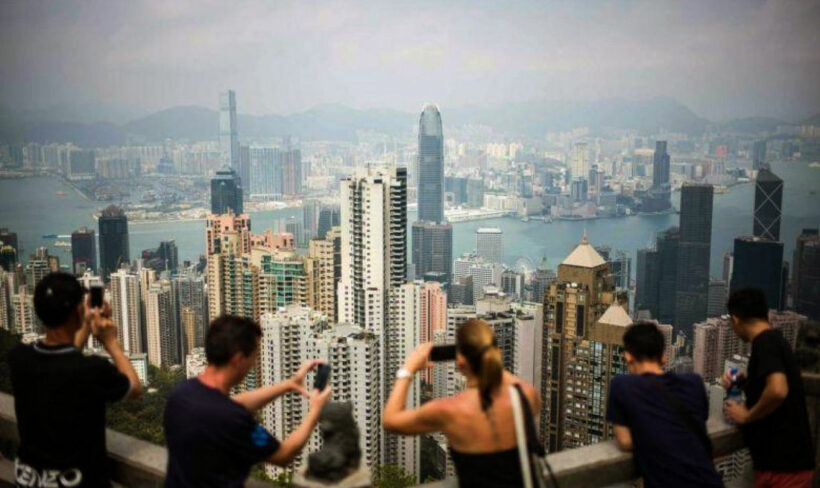 From luxury Singapore apartments to Malaysian seafront condos, Hong Kong investors are shifting cash into Southeast Asian property, demoralised by increasingly violent protests as well as the China-US trade war.
Millions have taken to the streets during four months of pro-democracy demonstrations in the southern Chinese city, hammering tourism while also forcing businesses to lay off staff – and the property sector is feeling the pain. Property stocks in one of the world's most expensive housing markets have plummeted since June, with developers being forced to offer discounts on new projects and cutting office rents.
Hong Kong businessman Peter Ng bought a condominium on the Malaysian island of Penang – which has a substantial ethnic Chinese population and is popular among Hong Kongers – after the protests erupted.
A 48 year old stock market and property investor told AFP he was worried about long-term damage to the Hong Kong economy if the unrest persists.
"The instability was a catalyst for me. Investors will always look at things like that, political stability."
And Derek Lee, a Hong Kong businessman who owns a Penang apartment, said he knew others in the semi-autonomous city who were considering investing in south east Asian property because of the unrest.
"People are thinking about how to quicken their ideas, how to make a more stable life," the 55 year old told AFP. Part of the allure of Malaysia is its relative affordability and prices much lower than Hong Kong.
The Malaysia site of Southeast Asian real estate platform Property Guru has seen a 35 percent increase in visits from Hong Kong, according to its CEO Hari Krishnan.
China-fuelled boom
While Hong Kong's protests are primarily pushing for greater democratic freedoms and police accountability, the summer of rage has been fuelled by years of simmering anger towards Beijing and the local government over falling living standards and the high costs of living.
Hong Kong's property market is one of least affordable in the world with sky-high prices fuelled, in part, by wealthy mainlanders snapping up investments in a city which has failed for years to build enough flats to meet demand.
But now mainland Chinese, who traditionally viewed property in Hong Kong as a safe investment, are opting for rival financial hub Singapore as a result of the protests and the US-China trade war, according to observers.
There has been a jump this year in sales of luxury apartments in the city-state, which like Hong Kong is known for pricey property, driven partially by mainland Chinese buyers, according to the consultancy OrangeTee & Tie.
"The protests in Hong Kong have made some of the (mainland Chinese) based there… (more concerned) about investing in Hong Kong real estate, so they carry that investment to Singapore," said Alan Cheong, executive director of the research and consultancy team at Savills.
As well as hitting China's economy, trade tensions may have discouraged some Chinese from investing in the West and pushed them towards Singapore, with its mostly ethnic Chinese population.
"I think they don't want to go to the West."
Singapore is "the closest country culturally to China other than Hong Kong and I think they feel more comfortable with that". There are further signs the stable, tightly ruled city is benefiting from the Hong Kong turmoil. Goldman Sachs last week estimated as much as $4 billion flowed out of Hong Kong to Singapore this summer.
And analysts warned there was little hope of Hong Kong's property market recovering soon.
"Hong Kong property share prices have corrected by about 15 to 25% since July," said Raymond Cheng, head of Hong Kong and China property at CGS-CIMB Securities International.
Residential sales were still holding up but only when developers offered discounts, office rents were expected to fall by as much as five percent and shop rents were also badly affected, he said.
But despite the unrest, businessman Ng, who will rent his Penang property and has no plans to move there permanently for now, was still hopeful about Hong Kong's long-term prospects.
"The problem may not be solved in the short term but it is not so serious as pessimists think. Everything is still in the government's control."
SOURCE: Agence France-Presse
PHOTO: newlaunches.sg
Keep in contact with The Thaiger by following our
Facebook page
.
Competing in ESports in grades-obsessed Singapore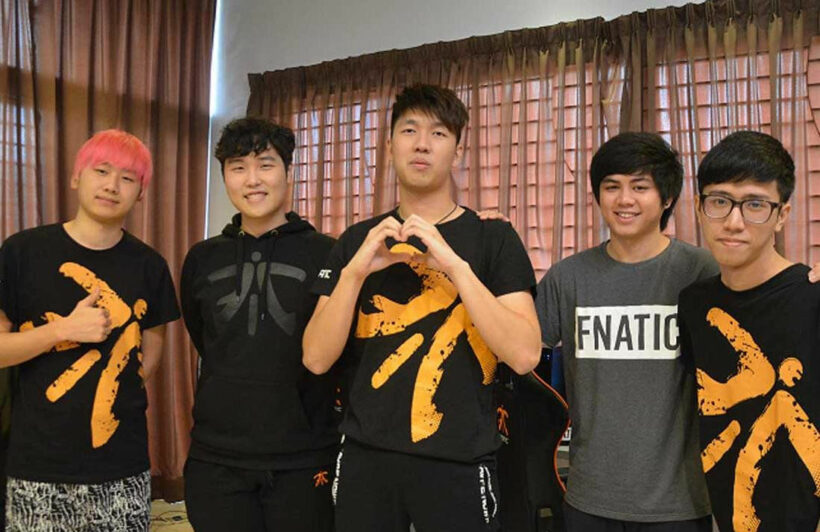 Very un-Singaporean indeed. In a country highly focused on academic achievement, Singapore's Galvin Kang Jian Wen (centre, above) did something almost unthinkable – he stopped studying as a teenager to spend more time playing computer games.
He defied parental and social disapproval after his high school finals to pursue his dream of becoming an eSports champion, but believes the sacrifice and social condemnation paid off as he heads with his national team to south east Asia's mini-Olympics.
Teenage gamers worldwide are shunning mainstream education in favour of spending hours tapping away on computers and phones, attracted by a booming eSports scene where prizes at major tournaments reach millions of dollars.
But perhaps nowhere is the prospect of swapping textbooks for joysticks more daunting than in Singapore, which tops global education rankings and where striving for academic excellence is deeply ingrained in the national psyche.
Kang, who is his national side's coach and competes in multiplayer battle game Dota 2 under the moniker "Meracle", says his belief in his own playing skills was so great he had the courage to do what most would not dare.
"I stopped studying and went to pursue this passion of mine," the 23 year old told AFP at a south east Asian Games boot camp in Singapore, which was organised by the tournament's eSports partner, gaming hardware company Razer.
"Obviously my parents were not very happy about my decision because nobody wants their kids to stop studying."
Education pressure
He is the exception, however, in a country known for a strict education system, a focus on getting good exam results and where a growing number of students go on to university or another form of tertiary education.
The pressure starts as early as primary school, and critics say it has contributed to the growing incidence of mental illness among the young, although the government is seeking to make things easier through steps like reducing exams.
The focus on education and a choice of well-paying jobs in the affluent country mean few are willing to pursue a career in the fledgling eSports scene – Singapore has only around 15 professional gamers.
"Singapore is very focused on study," said the country's eSports association president Ng Chong Geng, recalling how when he gave a talk at a university, not a single student expressed an interest in becoming a professional player.
"Now more or less everyone graduates with some sort of degree… If you try to be an eSports athlete you have to give up on a lot of other opportunities."
Players also complain the country's system of conscription – male citizens undergo two years of national service from the age of 18 – is a hindrance for promising gamers who need time to develop their skills.
But after retirement?
Kang is not alone among players heading to the SEA Games, taking place in the Philippines in November and December, in having chosen to focus on gaming rather than study.
"The thing that most changed me was quitting school so I can play for the whole day, play full time," said 17 year old Thai Dota2 gamer Nuengnara Teeramahanon, who quit school aged 16.
"I just did not want to study any more, I just feel like it's so boring."
However, the lack of qualifications could be a disadvantage for players when they retire, which can come at a young age in eSports. In some games, players can be finished by 23 as their reactions slow.
Players from nine countries will compete in six titles at the SEA Games – Mobile Legends, Arena of Valor, Dota 2, Starcraft II, Tekken 7, and Hearthstone.
Supporters hope the tournament could be a step towards a spot at the Olympics although that seems unlikely any time soon, with the venerable institution so far unenthusiastic about the discipline.
Players who cut short their education and made a success of eSports say their families have, for the most part, accepted their choice – although they stress they are not encouraging other gamers to follow their lead.
Kang used to be part of a team in the United States, where his accommodation was paid for and he received a salary and prize money. He currently plays for a Thailand-based team.
"Eventually my parents were convinced. I could pay for my own food, live on my own."
SOURCE: Agence France-Presse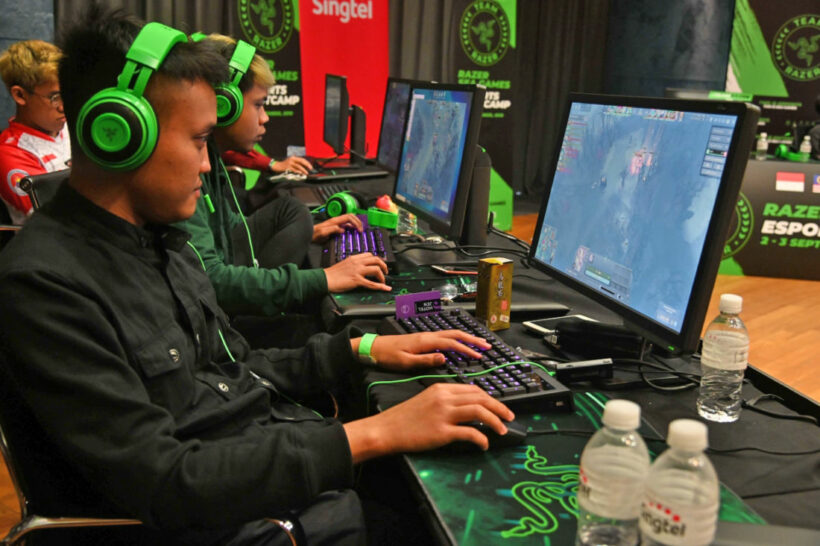 PHOTO: The Star Online
Keep in contact with The Thaiger by following our
Facebook page
.
Critics sound alarm as Singapore's 'fake news' law start today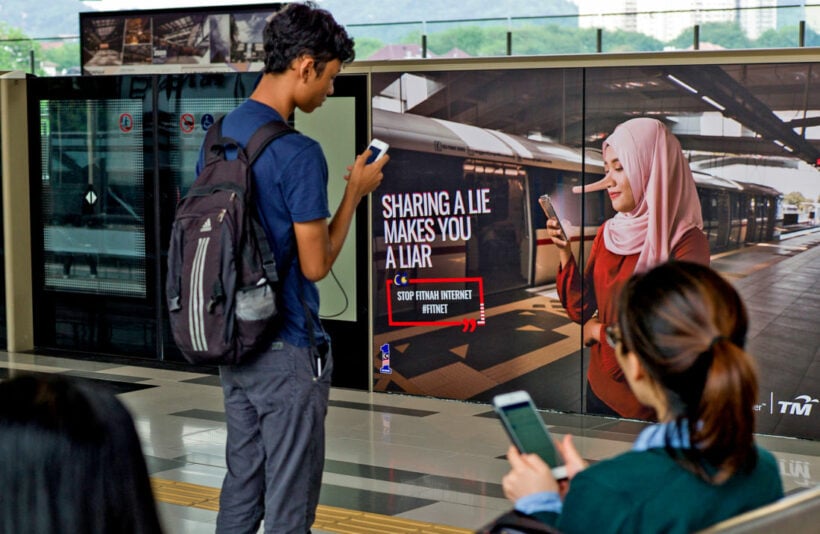 Singapore's new law to combat "fake news" came into effect today despite criticism from tech giants and activists, who are labelling the tough rules as a "chilling" attempt to stifle dissent.
The law gives government ministers powers to order social media sites to put warnings next to posts authorities deem to be false, and in extreme cases get them taken down.
Facebook, Twitter and Google – who have their Asian headquarters in Singapore – were given temporary exemptions from a handful of provisions in the act to give them time to adapt. Singapore has long used a heavy-handed approach to controlling the media on the island, stifling debate and alternative media voices. The island's main newspaper The Straits Times is considered a PR outlet for the Singapore government.
In the latest clampdown, if an action is judged to be malicious and damaging to Singapore's interests, companies could be hit with fines of up to SG$1 million (22 million baht), while individuals could face jail terms of up to 10 years.
While Singapore may be regarded as one of the most economically free and liveable cities in the world, it doesn't fare as well when it comes to press freedom and censorship. The skyscraper-laden financial hub languishes near the bottom of global rankings at 151st out of 180 countries in Reporters Without Borders 2019 World Press Freedom Index – time.com
Authorities in the tightly controlled country – long criticised for restricting civil liberties – insist the measures are necessary to stop the "circulation of falsehoods that could sow divisions in society and erode trust in institutions". But the laws have sparked outrage from rights groups, who fear they could stifle online discussion, tech companies and media organisations.
Activists fear the legislation could also be used to crack down on dissent in the run-up to a general election in Singapore, expected within months, and there are concerns it could erode academic freedoms.
Journalist and activist Kirsten Han, who is the editor-in-chief of independent media outlet New Naratif, said the legislation was "extremely worrying".
"It's such a broad law that it's hard to predict how it's going to be applied. What's of immediate concern is the chilling effect and the further entrenchment of self-censorship."
After the law was passed in May, Google said it was concerned the legislation will "hurt innovation and the growth of the digital information ecosystem".
Poor press freedom record
Critics are especially concerned it will be up to authorities alone to judge what is "fake news", but the government insists any decision can be challenged in the courts. It will cost just SG$200 to file an appeal and there will be no court fees for the first three days of hearings, an apparent response to complaints that most people don't have the means to take on the government.
S. Iswaran, the Singapore minister for communications and information, insisted the law was "not so much about controlling free speech".
"We share the common objective of wanting to allow people to engage on social media platforms… in order to have that contest of ideas," he told CNBC.
The law could be a concern for international media, many of which have sizeable operations in the city-state. Singapore's domestic media are largely pro-government and the country ranks very poorly in the Reporters Without Borders' press freedom index – 151st out of 180 countries, surrounded by countries like Russia, Bangladesh, Rwanda and Iraq.
The financial hub of 5.7 million people is among several countries to have passed laws against fake news, and there are genuine concerns misinformation has been used to manipulate elections and target minority groups. But observers say authoritarian regimes around the world – encouraged by US President Donald Trump's "war on fake news" – are exaggerating the threat to crack down on critical media.
SOURCE: Agence France-Presse | The Thaiger
Keep in contact with The Thaiger by following our
Facebook page
.