Five Thais die after their car plunges into a Laos ravine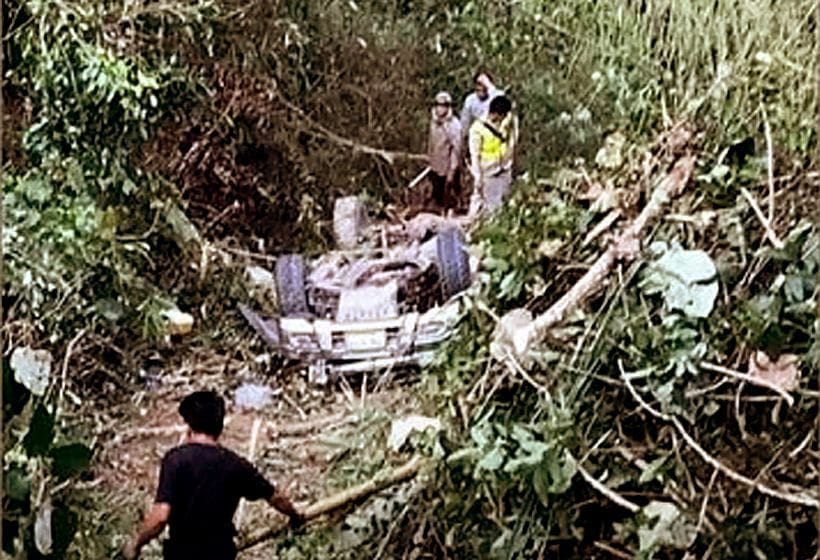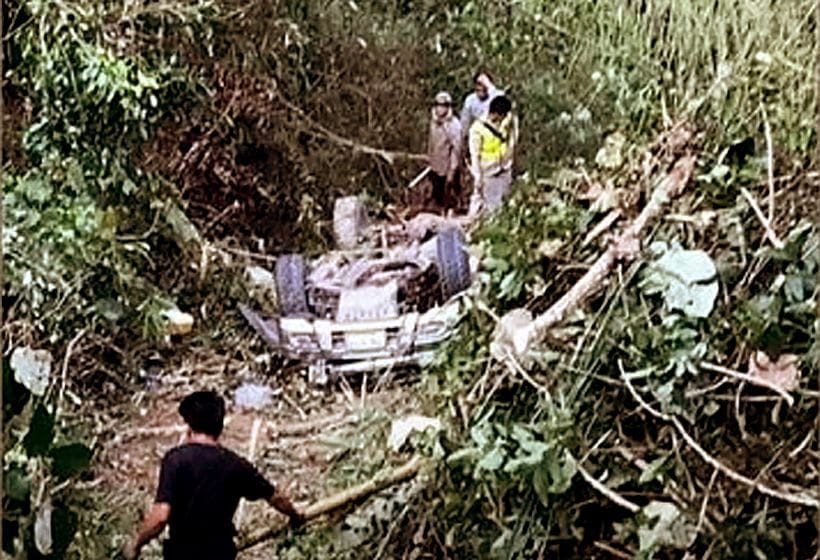 Five Thai tourists were killed in a car accident just over the north-eastern border in Laos.
The incident occurred when their car plunged down a deep ravine in Luang Prabang. The popular tourist region is approximately 300 kilometers north of the Lao capital Vientiane.
Yesterday's fatal crash was reported at 10pm last night by Lao authorities to the rescue unit in the northeastern Thai province of Nong Khai, according to Mr. Charnvit Punnanant, president of Nong Khai rescue foundation.
Rescuers were immediately sent to Luang Prabang to join their Lao counterparts in the search and rescue operation between Kasi and Nan townships.
All five Thai tourists died in the accident. The five bodies were retrieved from the mangled wreck and taken to a hospital in Luang Prabang to await collection by their families.
According to passports found at the scene, all five victims were members of the 'Srisawat' family.
Ms. Bussadee Santipitak, spokesperson for the Thai Foreign Ministry, said the Thai embassy in Vientiane had been notified of the fatalities and is now in the process of contacting the victims' relatives in Thailand to arranging the repatriation of their relatives' bodies.
Keep in contact with Thaiger by following our Facebook page.
Never miss out on future posts by following Thaiger.


Find more SE Asian News courtesy of Thaiger.

Broke? Find employment in Southeast Asia with JobCute Thailand. Rich? Invest in real estate across Asia with FazWaz Property Group. Even book medical procedures worldwide with MyMediTravel, all powered by DB Ventures.

Myanmar could descend into a civil war comparable to Syria- UN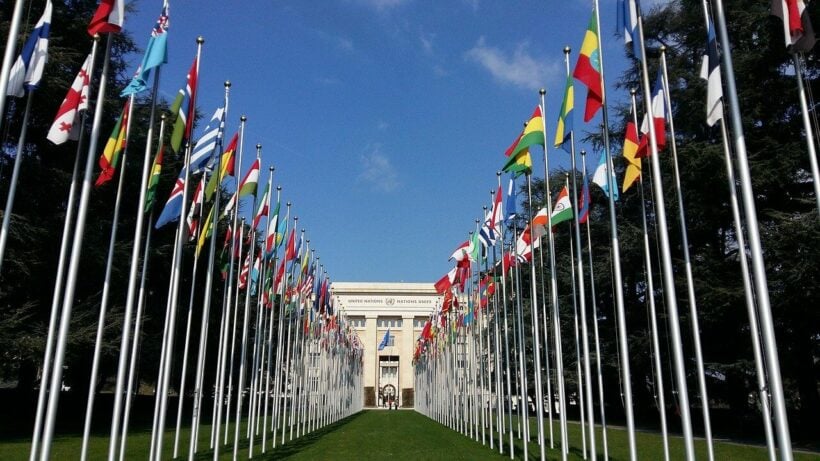 A top UN official is warning that Myanmar could follow that of Syria in terms of descending into a bloody civil war, unless the violence subsides. Michele Bachelet, the UN high commissioner for human rights is calling on all countries with influence to apply concerted pressure on the ruling military junta to end its campaign of repression and the slaughtering of its people. Bachelet says neighbouring countries are especially being called upon.
She says the military has committed, what amounts to, crimes against humanity, and the human rights violations must be stopped. Ravina Shamdasani, who is Bachelet's spokeswoman, says the high commissioner feels that a continuation of such crimes could lead to a civil war.
"The high commissioner states that there are clear echoes of Syria in 2011. There too, we saw peaceful protests met with unnecessary and clearly disproportionate force. The state's brutal, persistent repression of its own people led to some individuals taking up arms, followed by a downward and rapidly expanding spiral of violence all across the country."
Shamdasani said the country's armed forces, known as the Tatmadaw, attacked civilians last weekend with rocket-propelled grenades and mortar fire, killing at least 82 people. She said credible reports also indicate that people are fighting back by using makeshift or primitive weapons with clashes between the military and ethnic armed groups in Kayn, Shan, and Kachin states are picking up steam.
"As arrests continue, with at least 3,080 people currently detained, there are reports that 23 people have been sentenced to death following secret trials — including 4 protesters and 19 others who were accused of political and criminal offenses. The mass arrests have forced hundreds of people to go into hiding."
She added that the country's economic, education and health infrastructure are at the point of collapse, making the situation untenable. She said nations must cut off the supply of arms and finances to the military leadership that allow it to kill and seriously violate its people's human rights.
Myanmar's military took over in a coup on February 1, arresting the democratically-elected leader of National League for Democracy and Nobel Peace Laureate Aung San Suu Kyi. Since then, other top leaders have been arrested over what the junta says is fraudulent election results, without giving any evidence.
Suu Kyi has not been seen since her arrest, and is now facing even more charges that could see her barred from political office or worse. The junta military has been accused of killing innocent civilians and peaceful protesters since the coup began, censoring the media, and shutting down the internet.
The US, UK, and other nations have imposed sanctions against the military, but to no avail. Neighbouring countries, including Thailand, are expecting an influx of refugees to cross the border, but conflicting reports point towards Thailand turning away such asylum-seekers.
SOURCE: VOA News
Keep in contact with Thaiger by following our Facebook page.
Never miss out on future posts by following Thaiger.
'Vice' removes retouched pics of Khmer Rouge victims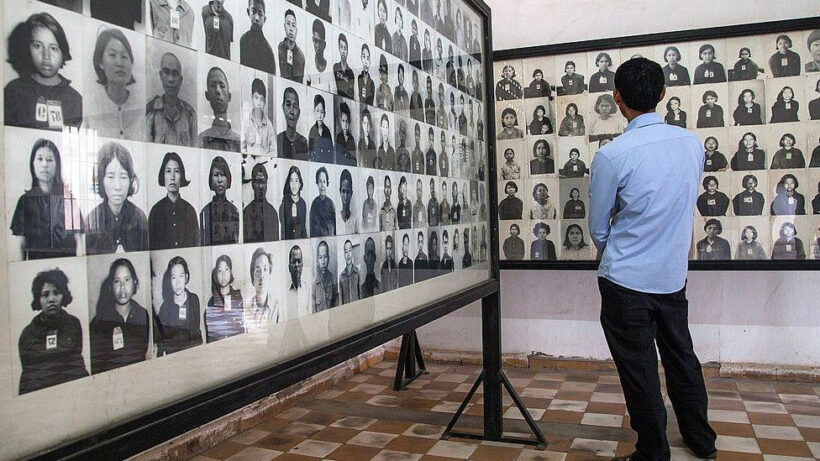 US/Canadian media company Vice has removed Photoshopped photographs of Khmer Rouge victims from its website after a furious backlash. The grim photos, originally taken before the victims were tortured and methodically killed, had been colourised and, in some cases, had smiles added.
"Vice Media Group LLC is an American-Canadian digital media and broadcasting company. Developing from Vice magazine, originally based in Montreal. Vice expanded primarily into youth and young adult–focused digital media."
Matt Loughrey, a digital artist, had colourised and 'touched up' photos from the notorious Tuol Sleng S-21 torture prison in the Cambodian capital Phnom Penh. It was at this notorious facility, previously a primary school, where 14,000 people lost their lives under the orders of Khmer Rouge leader Pol Pot. Only a handful of people survived to tell the tale of Tuol Sleng S-21 after the Khmer Rouge fell in 1979 at the hands of the Vietnamese.
Some 1.7 – 2 million people, around a quarter of the existing Cambodian population at the time, died from execution, disease, starvation and forced labour under the ruthless Khmer Rouge regime that opportunistically took over control of Cambodia between 1975 – 1979 and renamed it Kampuchea.
The Khmer Rouge led a one-party Marxist-Leninist totalitarian dictatorship and dragged the country back to a 'Year Zero' state where academics, teachers, lawyers, doctors, and clergy were targeted, tortured and killed. Even people wearing glasses were targets of their murderous regime.
Cambodian officials objected to the use of the gruesome images, noting that the digital artist had "added smiles". Cambodia's minister of culture and fine arts, Phoeurng Sackona, is quoted in a CNN article saying the use of the photos was insensitive.
"The alteration of these photographs shows an utter insensitivity for the people who died, the families who have had to continue on without their loved ones, and historical truth itself."
"The distorted photographs have needlessly once again traumatised the families and our nation."
At this stage neither Mr. Loughrey or Vice have apologised for the gaff.
The Vice article was attacked by readers, Cambodians and social media, who claimed that Mr. Loughrey had added smiles to some of the photos.
Vice has since removed the story and retouched photos from the internet.
"The story did not meet editorial standards. We regret the error and will investigate how this failure of the editorial process occurred. It included photographs of Khmer Rouge victims that Loughrey manipulated beyond colourisation."
An online petition demanded that Vice remove the article, gathering some 7,000 signatures.
(For an overview of the story of the Khmer Rouge and their murderous 4 year reign, watch 1984 movie, The Killing Fields.)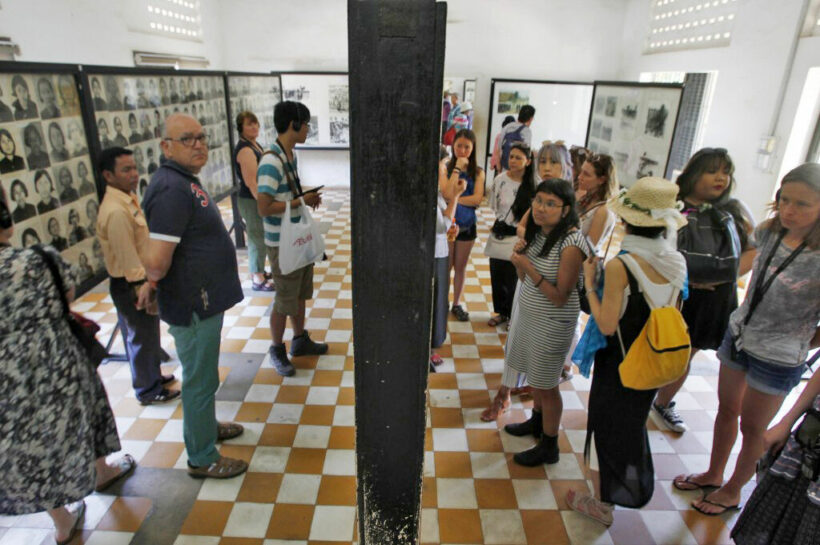 SOURCE: CNN.com
Keep in contact with Thaiger by following our Facebook page.
Never miss out on future posts by following Thaiger.
$85 to retrieve the dead after bloody Burmese military clash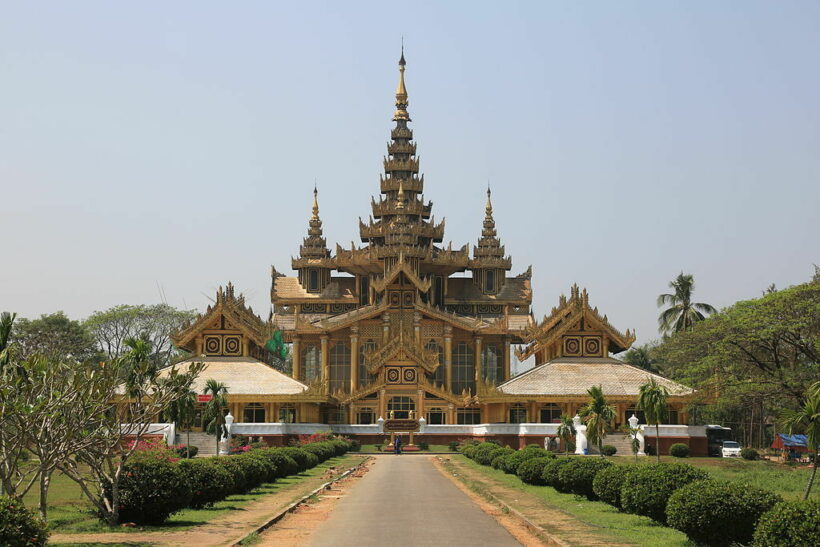 Activists say the Burmese military is charging US$85 to families to recover the bodies that security forces killed in last Friday's violent clash. The city of Bago, just northeast of Yangon, was raided by military forces with 82 people killed according to Assistance Association for Political Prisoners, a local advocacy group. Since the February 1 coup, the military has been systematically cracking down against peaceful protesters, detaining 3,000 civilians and killing over 700 more.
Eyewitnesses in Bago say the Burmese military used grenades, RPGs, and assault rifles to quell anti-coup protestors, forcing many villagers and activists to flee and go into hiding. Military security forces are going through the neighbourhoods now and have cut off internet access. Burmese forces claimed they were attacked by protestors while removing road barriers, alleging that demonstrators used homemade guns, shields, grenades, arrows and fire bottles.
In the aftermath of the bloody clash, the military charged families 120,000 Burmese Kyat (about $85) to collect the bodies of lost relatives. This was reported by Bago University Students' Union's Facebook page as well as Radio Free Asia's Burmese service.
NGO Human Rights Watch had published a call for the European Union to take action and implement strict sanctions on the Burmese military on Thursday. And yesterday the US Embassy in Myanmar joined the call, posting on Twitter, urging peace.
"We mourn the senseless loss of life in Bago and around the country where regime forces have reportedly used weapons of war against civilians. The regime has the ability to resolve the crisis and needs to start by ending violence and attacks."
A volunteer doctor who chairs the Red Cross in Bago had been detained by the Burmese military police on April 2, and yesterday a second volunteer doctor was taken after administering free medical aid to protestors, according to his family.
Meanwhile, the military's commander-in-chief and another spokesman maintain that the Burmese military are peacekeepers, trying to strengthen the democratic system of Myanmar by safeguarding the country and investigating a fraudulent election. They deny that they seized power and blame the violence and death in the country on protestors rioting.
SOURCE: CNN
Keep in contact with Thaiger by following our Facebook page.
Never miss out on future posts by following Thaiger.