Two Russians arrested after visas cancelled over threat to blow up consular offices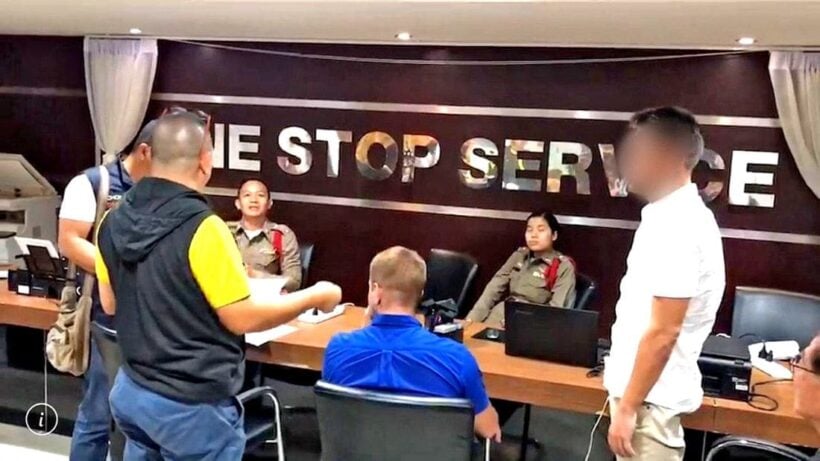 Two Russians have been arrested for refusing to leave Thailand after their visas were cancelled for threatening to blow up the honorary consular offices of Russia in Chon Buri and Rayong.
Pol Colonel Songprode Sirisukha, chief of the Chon Buri Immigration Office, said Dmitry Revtovich and Ilia Gilev had been arrested under a Pattaya Court warrant dated September 6 on a charge of refusing to leave the Kingdom after their visas were cancelled.
The Immigration Bureau cancelled the visas after being informed by the Russian Embassy that the two had quarrelled with officials at the consular office on December 26 last year and shouted that they would blow up the office.
The Immigration Bureau then informed the two that their visas had been terminated, but they continued to stay in the country. The bureau sought the court's warrant for their arrest and police tracked them down and arrested them on Monday this week, Songprode said.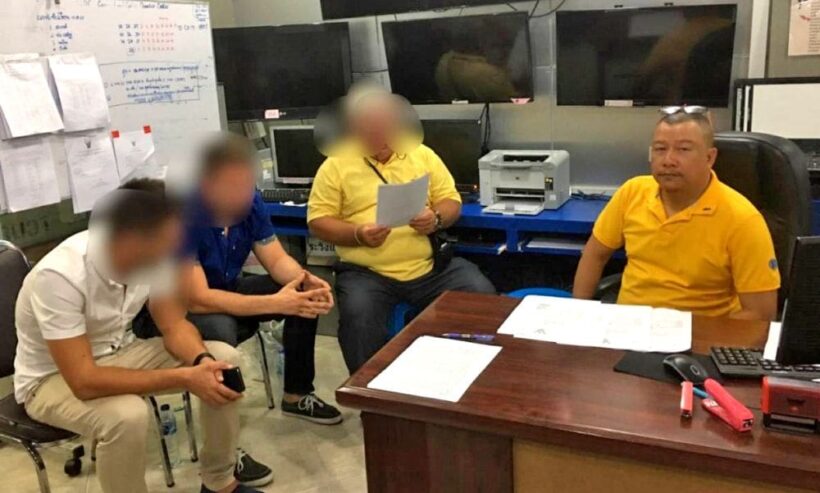 STORY: The Nation

14 yo allegedly raped at knifepoint in Pattaya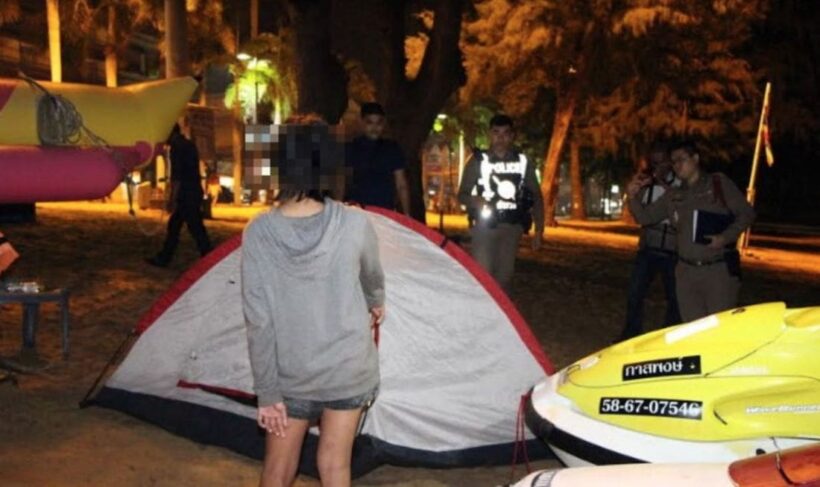 Police in Jomtien are investigating the alleged rape of a 14 year old girl at a beach south of Pattaya last night. Police say it is a well lit area but only have information that the rapist was a 20 – 25 year old with facial tattoos.
Sanook is reporting that the incident happened in a water sports zone where there are five jetskis kept.
The 14 year old says she was with friends when the man offered them 500 baht for sex. They group refused but the man then allegedly grabbed "Yui" and dragged her away to a nearby tent.
Her friends claim the man had a knife so they felt powerless to intervene. After the alleged rape took place the group reported the matter to the police.  Sanook reports that a tent had already been put away when they arrived at the scene.
Investigating policeman, Capt Weerayut Kangkala, says that the victim was raped without a condom and given 40 baht after the encounter.
CCTV is being studied to help identify the man responsible.
SOURCE: Sanook
Australian sentenced to death in Thailand on drug smuggling charges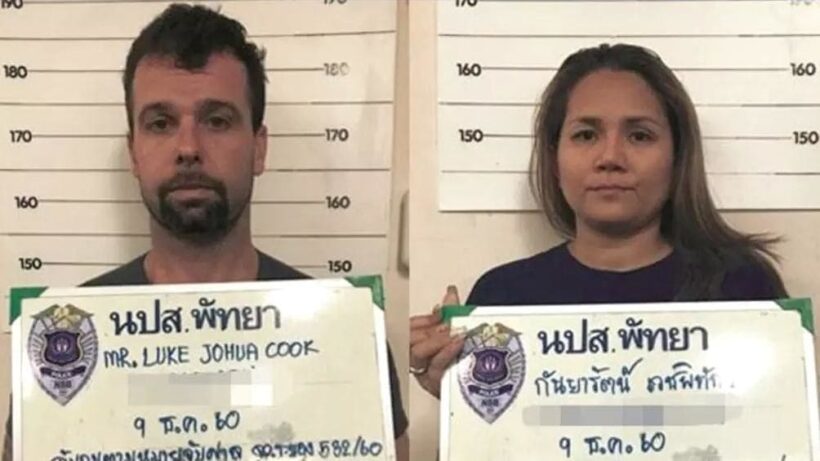 news.com.au is reporting that a Perth man and his Thai wife have been sentenced to death in Thailand on drug smuggling charges.
The father of two, 35 year old Luke Joshua Cook, and his wife 40 year old Kanyarat Wechapitak, were arrested at Suvarnabhumi Bangkok in December 2017 following a tip-off from local police, according to Sydney's The Daily Telegraph.
The pair were sentenced to death after they attempted to smuggle half a tonne of crystal methamphetamine (ice), valued at A$300 million (6.9 billion baht), into Thailand.
The paper reports that their sentences are expected to be commuted to life, the paper says.
Assets linked to the pair worth A$800,000 (18.4 million baht) will be forfeited, including cars, cash and property.
Police said that in 2015, Cook took a yacht into international waters off the Thai coast where he collected 500 kilograms of meth from a Chinese trawler.
After meeting his future wife online, Cook moved to Thailand where he bought a bar in Pattaya, set up a business importing boats and marine parts and joined the Pattaya branch of the Hells Angels.
Read the rest of the story HERE.
Making ends meet – washing cars for 5,000 baht a day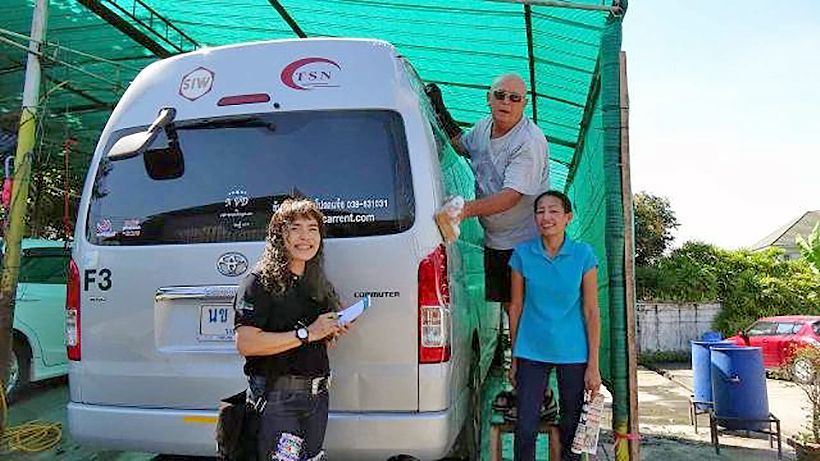 A 70 year old Aussie expat has rolled up his sleeves and ended up with a prosperous little local business in Rayong. An Australian pensioner is washing cars in Rayong to make ends meet.
And he's reported to Ban Muang reported that he and his wife are earning a decent income. Thai customers have been heaping praise on 70 year old William Pearl for his car cleaning business.
William started the "Ran O" car-care business with his wife Srinuan Sukcharoen. The shop is in the city district of Rayong on Rat-u-thit Road.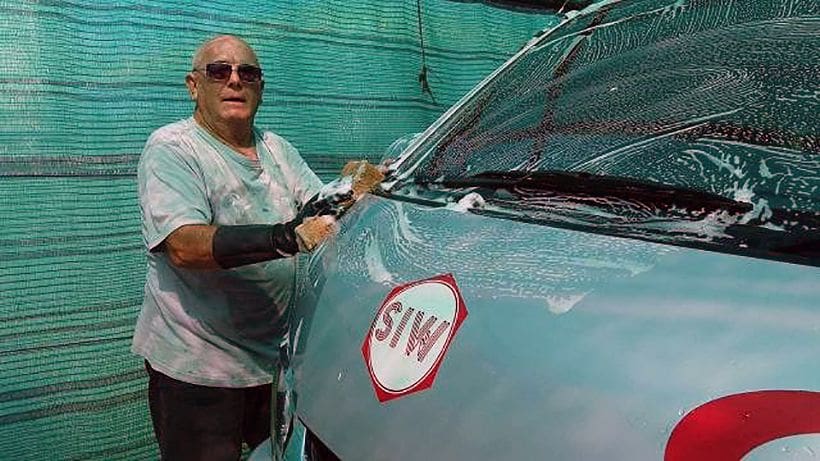 Ban Muang reports that he has been helping out with the cleaning of cars since the start of the year.
"It was much better to be out doing something useful and the shop was making 5,000 baht to 6,000 baht a day cleaning an average of 20 cars."
His wife gives the cars a wipe while Mr Pearl gets out the hose and shampoo.
"I'm not tired – I love it" he said.
Kids from the local schools are employed in their free time for 300 baht a day, he added.
SOURCE: Ban Muang