Weather warnings for northern and central summer storms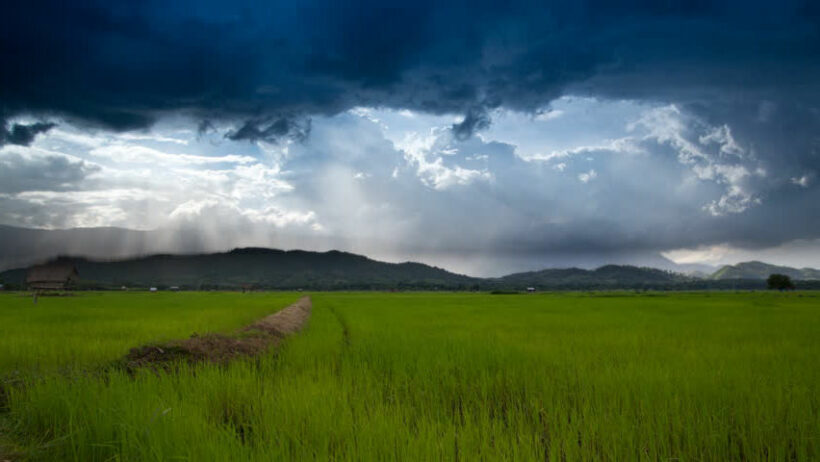 The Thai Meteorological Department yesterday has announced some more weather warnings for summer storms in upper Thailand and the South China Sea.
From May 3-6, a high pressure system from China will extend to upper Thailand and the South China Sea. The southwesterly prevailing winds in upper Thailand will strengthen and the weather continue to be hot over upper Thailand."
"Outbreaks of summer storms – thunderstorm, lightning strikes with gusty winds and hail are forecast firstly in the Northeast (May 3). The North, the East and the Central regions, including Bangkok and its vicinity, will be affected the next day."
"Weather for Southern West Coast from today until tomorrow, there will be cloudy with isolated thundershowers mostly in Ranong, Phang Nga, Phuket, Krabi and Trang.


Read more headlines, reports & breaking news in Thailand. Or catch up on your Thailand news.
Russian tourist drowns in red flag swimming zone in Trat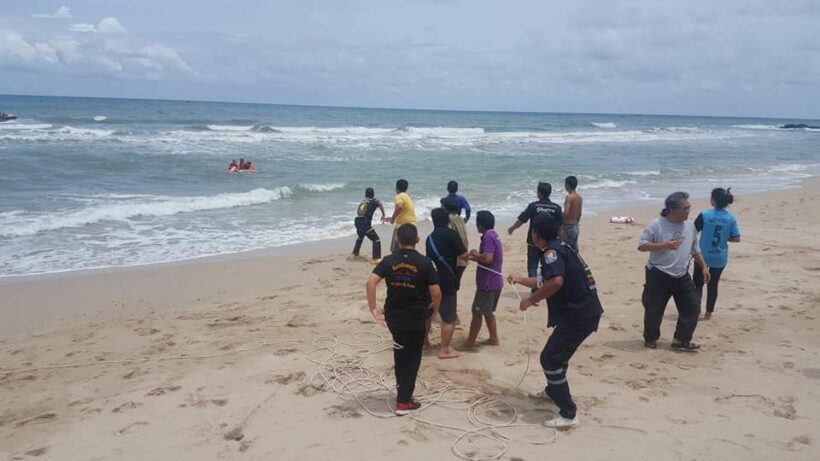 PHOTOS: The Pattaya News | Siam Rath
A Russian tourist has drowned at a beach on Koh Chang in Trat, far east Thailand, in the red-flagged, no swimming zone yesterday.
Navy officers on Koh Chang are warning tourists going to beaches with red flags along the shore to stay out of the water when there are high waves in the monsoon season.
55 year old Vladimir Antonov was found floating face down 300 metres from shore. Local rescue workers and Navy officers patrolling the beach rushed out to bring him back to shore. He was later pronounced dead when he arrived at the local hospital. The Russian Embassy have been informed.
His 45 year old wife said they had been staying at a hotel two kilometres away. She told police that her husband had been hit by a big wave and been swept away.
SOURCE: The Pattaya News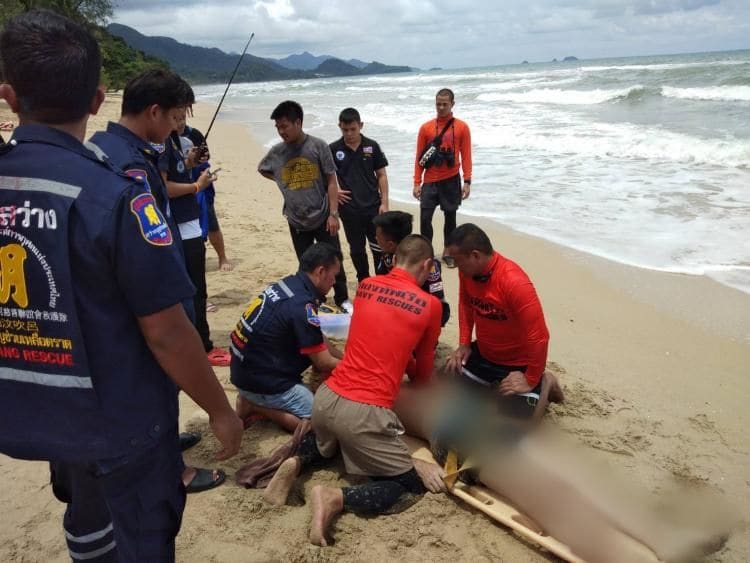 Thailand's dengue fever cases "double the five year average" – epidemic declared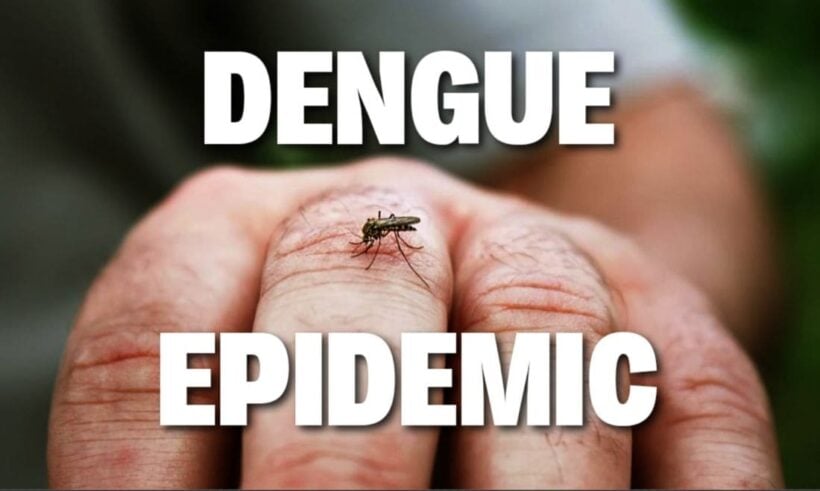 "The situation is also the same in Thailand's neighbour countries."
The Department of Disease Control on Friday has declared a dengue fever epidemic this year. From Jan 1 to June 11 this year there has already been 28,785 reported cases and 43 deaths from the mosquito-borne virus.
The deputy director-general of the department says the number of patients was double the five year average of Dengue cases. He says the situation is also the same in Thailand's neighbour countries and attributes the current epidemic to "a failure to control mosquito larvae".
Yesterday the Public Health Ministry signed an agreement with seven state agencies to control mosquito larvae during the annual wet-season – when cases peak each year. The Defence Ministry, Tourism and Sports Ministry, Ministry of Natural Resources and Environment, Interior Ministry, Culture Ministry, Education Ministry and Bangkok Metropolitan Administration are going to co-ordinate improvements in the control of mosquito larvae.
Meanwhile the Public Health department says they will focus on communities, temples, schools and hospitals which they claim are a major source of mosquito larvae.
YOU play an important role in avoiding Dengue Fever, or Chikungunya. A report about the latest outbreak of Chikungunya cases in southern Thailand HERE.
And some important tips for you to avoid Dengue HERE.

Eighteen Burmese illegal migrants found in a Songkhla camp, Thailand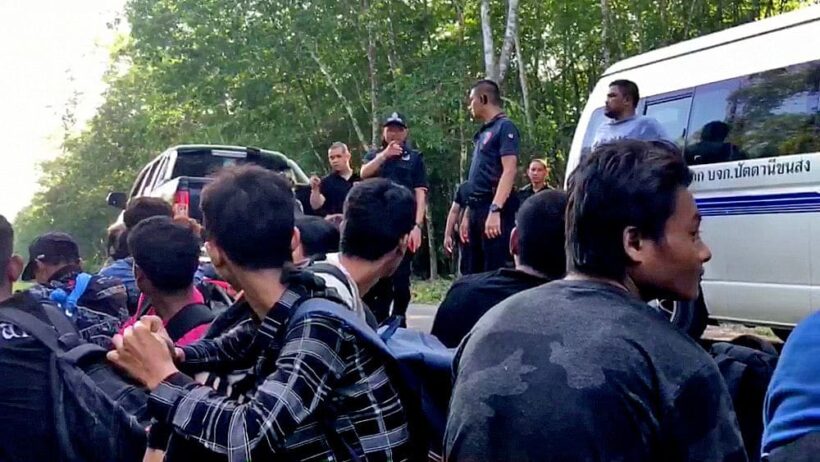 PHOTOS: The Nation
Eighteen Burmese illegal migrants have been found at a makeshift camp in forest near Songkhla's Sadao district waiting waiting to be transported to Malaysia.
The 16 men and two women, kept in the woods for four days and told to live on young banana stalks and creek water, were found in a forest area two kilometres away from the main road.
Police later arrested a Burmese woman Nang Wae who was their 'caretaker' at a rented room in Khlong Ngae. The woman told police she didn't send them food because the Malaysian 'brokers' had not transferred money to her. With no money, she had to leave her countrymen in the forest until a vehicle was sent to transport them to Malaysia.
A team of anti-human trafficking officials, police and soldiers found the migrants in the forest yesterday morning (Friday).