New 500 baht fine for drunk cycling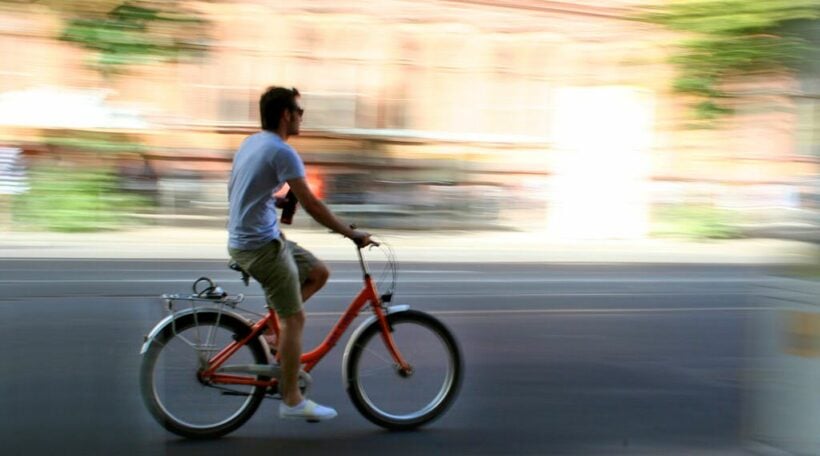 Up to now drink-driving cyclists have not been included in the laws governing drunk drivers of other vehicles in Thailand. But with the rising popularity of cycling as a fitness trend, that's about to change with a new 500 baht fine if bought drunk in control of a bike.
Drunk bicyclists who are currently immune to litigation because there is no law to make drunk cycling an offence. The new laws are covered in the upgraded traffic bill which passed the first reading of the National Legislative Assembly last week.
But, according to the Bill drafters, riding bicycles in public while being drunk is still regarded as a petty offence and the penalty would be just a 500 baht fine.
The same new traffic bill also seeks to empower traffic police to seize driving licenses of drivers found to be drunk behind the wheels and judged incapable of driving.
The bill will also merge the Land Transport Department and police databases to coordinate and share information on backgrounds and traffic violations records of drivers and motorcyclists.
A score system is being introduced under which law-breaking drivers will have their scores cut for every traffic violation. Everyone will start a 12 month period with 12 points. If the scores are down to zero, the drivers will have their driving licenses suspended for up to 90 days.
Keep in contact with The Thaiger by following our
Facebook page
.
Medical, wellness tourists will be first to be allowed in: CCSA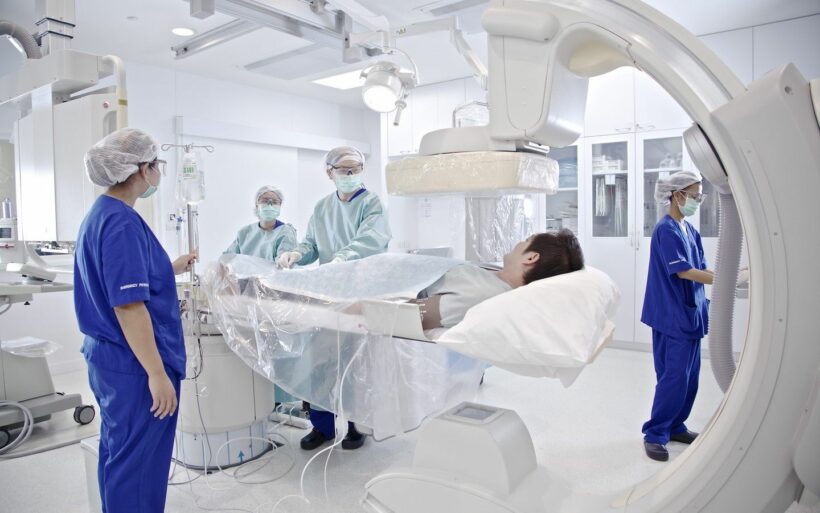 The government plans to allow local tours for overseas medical and wellness tourists beginning this month, and the start of tourism "travel bubbles" in September. Taweesilp Visanuyothin, spokesman for the Centre for Covid-19 Situation Administration, said medical and wellness tourists will be welcomed from this month on. If they are properly handled during their 14 day quarantine and treatment at hospitals, they can then go anywhere in the country (their treatments and stay in hospital are considered part of their quarantine time).
"After the 14 day period, tours can be arranged for them to visit anywhere in Thailand."
This would coincide with the first arrivals of "villa tourism" visitors, booked to stay full-time at specific villas, resorts and hotels that provide full services. How they arrive, go through Immigration, pick up their luggage and catch a taxi without interacting with anyone hasn't been explained yet.
The government is also arranging for public and private hospitals to cater to medical and wellness visitors. Taweesilp says 62 private hospitals have applied to participate. About 1,700 foreigners from 17 countries have already registered to enter Thailand for medical and wellness services. They will have to arrive by air to ensure effective disease control, according to Dr. Taweesilp.
The government also plans to welcome specific, low-risk groups of tourists through travel bubble arrangements with countries that have controlled Covid-19, as determined by the World Health Organisation and the Thai government.
The Thai government is still repatriating Thai citizens from other countries during this month.
SOURCE: Bangkok Post
Keep in contact with The Thaiger by following our
Facebook page
.
Finalised "travel bubble" list to be submitted to CCSA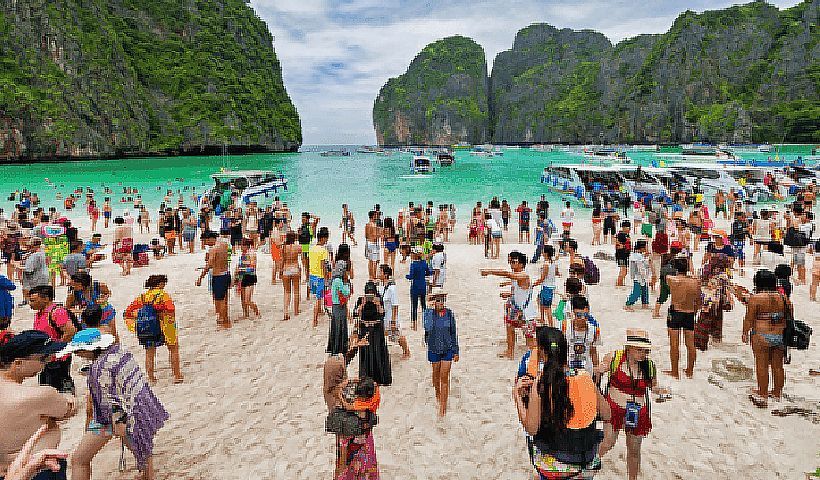 Thailand's tourism and sports minister says foreign tourists will be allowed back into the Kingdom in August under a 3 phase "travel bubble"strategy, which will include countries who are considered at a low-risk of the Covid-19 contagion and will be allowed to travel on specific routes or itineraries "booked through small agencies."
After discussions with the Tourism Authority of Thailand and private tourism operators, the minister met with Public Health Ministry officials to finalise the list of travel bubble countries, which will be proposed to the Center for COVID-19 Situation Administration within the next 2 weeks. He stressed that the countries "must be deemed at a low- risk for Covid-19 by the World Health Organization."
In the plan's first phase, tourist numbers will be limited, and the areas they can visit will be restricted to Chiang Mai, Koh Samui, Krabi, Phuket, Pattaya, and possibly Chiang Rai and Hat Yai. These limits will be relaxed in the second phase if it's deemed safe.
The third phase would see a lifting of all restrictions on tourist arrivals and the areas they could visit, the minister said, without specifying a time frame. This would essentially restore free travel for foreign tourists within Thailand.
"Before opening each area for tourists, we have to ensure they have enough public health capacity to serve the foreign arrivals. If the tourism situation and virus containment go smoothly, we expect to see around 6.7 million foreign visitors between August and December. "
SOURCE: Nation Thailand
Keep in contact with The Thaiger by following our
Facebook page
.
Department warns women over surrogate motherhood dangers abroad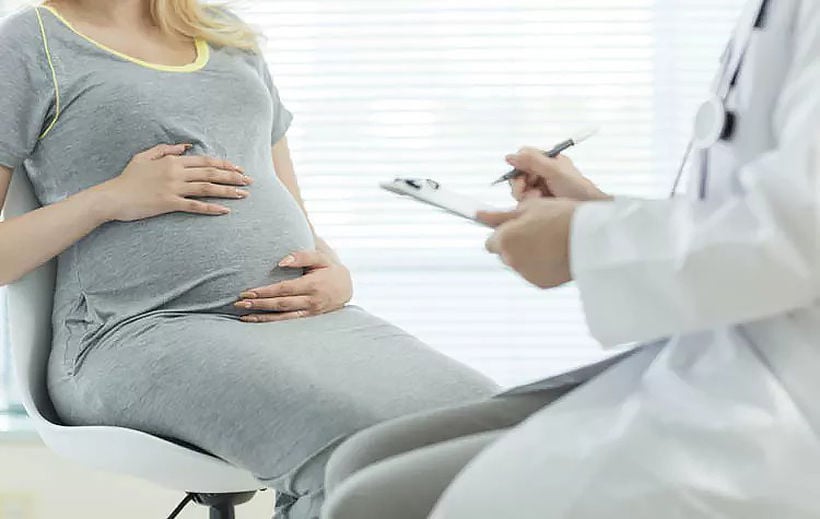 A string of arrests in what has been dubbed the "wombs for hire" scandal shocked the nation in February; now Thai Women, tempted to earn money by becoming surrogate mothers, are being warned about the potential health and social implications, especially in countries where there are no surrogacy laws to protect them.
The director-general of the Department of Health Service Support warns that surrogate mothers could end up in a bad way, even in prison, if anything goes wrong. He says that, for instance, if a hired surrogate mother gets sick while working in such a country, it might not be possible for her to ask the parents to pay her medical bills.
In most Asian countries there is generally no law requiring the identity of parents of a child carried by a surrogate to be made public, meaning the surrogate may end up having to take care of the child by herself if the intended parents change their minds.
"This is different from legal non-commercial surrogacy in Thailand. In Thailand surrogacy is protected under the law on the protection of babies born with the help of assisted reproductive technology."
In order to prevent the commercial use of assisted reproductive technology, the selling of ovum, sperm, and embryos is outlawed in Thailand.
Legal surrogate mothers in Thailand are well protected, and intended parents of these babies are required to sign a formal agreement to cover all medical services and all related healthcare services of surrogate mothers. Legal surrogates in Thailand do not have to worry about parents potentially abandoning their babies if anything goes wrong as the law makes the parents the legal guardians.
The deputy director-general of the DHSS says medical complications commonly found in surrogacy can be serious and even lethal, including heart failure, bleeding, and infections that may make a surrogate mother infertile.
"Think twice before you go for such a job in a country without a surrogacy law which pays a little money in exchange for risking your health and safety and your future ability to carry a baby."
Surrogacy in Thailand is illegal for international parents. A federal law passed in 2015 formally made commercial surrogacy illegal and banned the surrogacy process completely for international intended parents. The commercial surrogacy process was forcibly shut down by the military government in 2014.
The only parents who can legally complete a surrogacy in Thailand today are married, heterosexual Thai couples. At least one spouse must hold Thai nationality, and the couple must have been married for at least 3 years. Singles and homosexual couples are banned from completing a surrogacy in Thailand, even if they are Thai nationals. Any surrogate mother must be a sibling of one member of the couple. She must be married and have her husband's consent for the surrogacy process.
SOURCE: Chiang Rai Times | Bangkok Post
Keep in contact with The Thaiger by following our
Facebook page
.