Immigration police catch 54 illegal immigrants at Thai-Cambodia border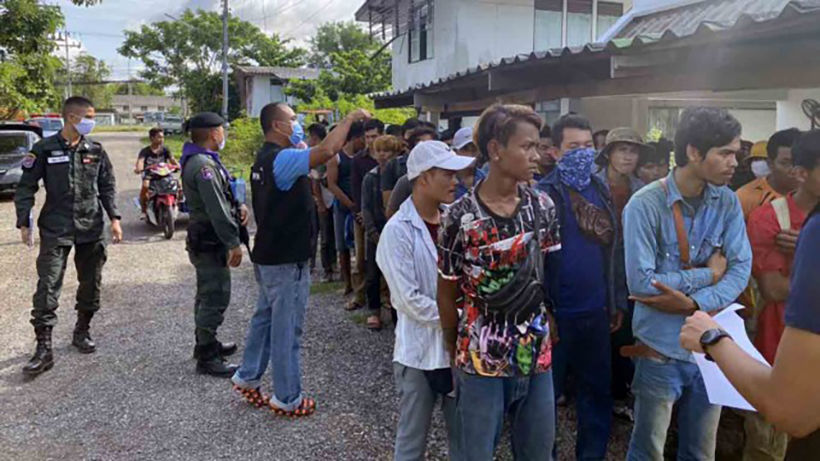 Thai immigration police have arrested a Cambodian man along with 53 other Cambodian nationals he had smuggled across the border into Thailand. The arrests took place in the province of Sa Kaeo, about 200 kilometres east of Bangkok.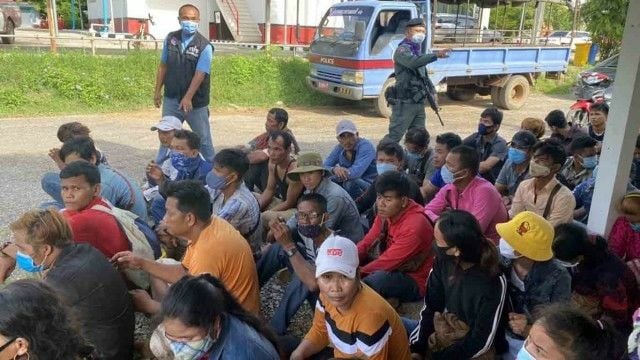 The man, named as 46 year old La Peun, confessed to police that the migrants had paid him 3,000 baht each to be taken to Thailand. According to a report in Nation Thailand, the group, consisting of 32 men and 21 women, all without passports, were hoping to secure work in Thailand.
They have been charged with entering the country illegally and detained for legal processing and are likely to be deported in coming days.
SOURCE: Nation Thailand
Keep in contact with The Thaiger by following our
Facebook page
.
Never miss out on future posts by
following The Thaiger
.
Thailand farmers hope to grow and export cannabis by next year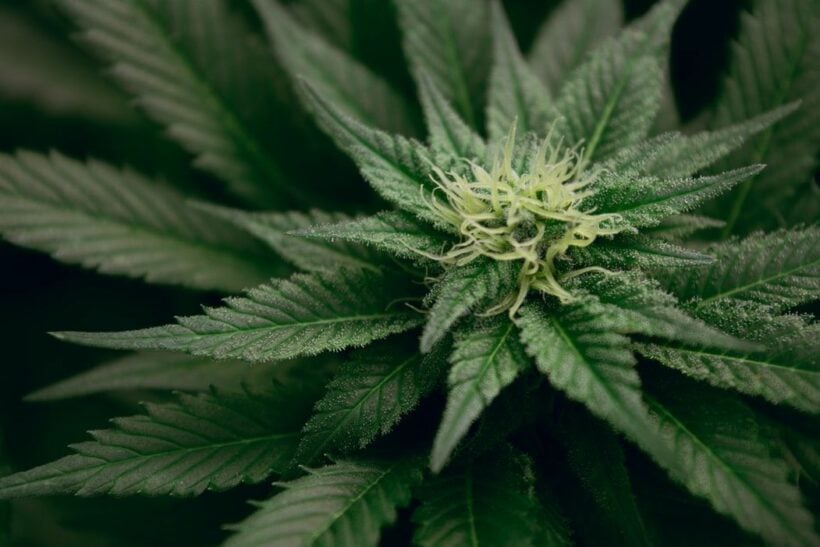 Under a proposed law, Thailand farmers would be allowed to grow cannabis and hemp for export without going through cannabis certified universities or medical institutes. The National Farmers Council president Praphat Panyachatrak says he hopes the new law will be in place by next year. The legislation is still being reviewed by the Public Health Ministry and National Legislative Assembly, but Praphat says he expects an announcement will be made soon.
Thailand has been gearing up for the global cannabis trade with talk of classifying medical cannabis as an economic crop. The classification would allow the plant to be exported to other countries. The government has also talked about adding a variety of cannabis cultivars to keep up with the demanding cannabis industry.
The National Farmers Council has been advocating for the cultivation of cannabis and Praphat says the new law will make it easier for farmers to grow the plant. He adds that farmers would be able to get a permit to grow cannabis as soon as they got an order from overseas.
Recreational marijuana is still illegal in Thailand and is considered a Category 5 narcotic. Those charged with distributing cannabis face 2 to 10 years in prison and a fine from 40,000 baht to 200,000 baht. Those caught distributing over 10 kilograms of cannabis face up to 15 years in prison and a fine from 200,000 baht to 1,500,000 baht.
SOURCE: Nation Thailand | Chiang Rai Times
Keep in contact with The Thaiger by following our
Facebook page
.
Never miss out on future posts by
following The Thaiger
.
23 Koh Samui hotels seek alternative state quarantine certification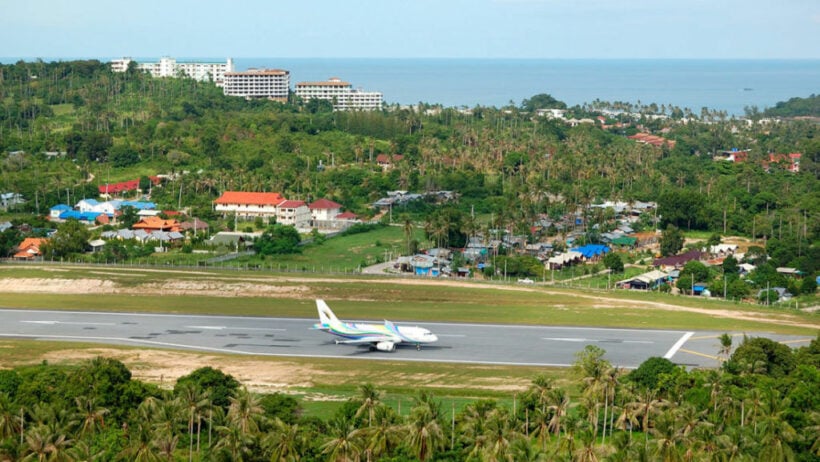 Nearly 2 dozen hotels and resorts in the Thai Gulf island resort of Koh Samui are seeking certification to be alternative state quarantine facilities. Talk of a potential travel bubble scheme to the island is also set for today, the Nation Thailand reports.
8 of the 23 hotels have already gone through a government check and the rest will be checked in October, according to the Thai Hotels Association Southern Chapter East Coast. If all the hotels are approved, 1,000 rooms would be available, according to the Tourism Association of Koh Samui. They expect 90% of the hotels to be approved for state quarantine and predict around 200 international tourists to be in the first wave of visitors.
The 23 hotels on the island seeking the certification are a fair distance away from the main streets and local neighbourhoods, according to the Thai Hotels Association's president Ruengnam Chiakwang. He says the locations make it difficult for tourists to run off during their mandatory quarantine and around 1,000 surveillance cameras are installed around the island, so officials will have an eye out.
The Centre for Covid-19 Situation Administration, or CCSA, is expected to talk with private representatives today about a travel bubble scheme to Koh Samui, according to the Nation. Past discussions of so called travel bubbles proposed foreign tourists from countries considered to be at low-risk for Covid-19 to be allowed to travel to select areas in Thailand. The island has a private airport owned and operated by Bangkok Airways who have traditionally charged unreasonably high air fares, compared to other flight in Thailand, for flights to the island.
SOURCE: Nation Thailand
Catch up with the latest daily "Thailand News Today" here on The Thaiger.
Keep in contact with The Thaiger by following our
Facebook page
.
Never miss out on future posts by
following The Thaiger
.
How has Thailand avoided the worst of Covid-19? – VIDEO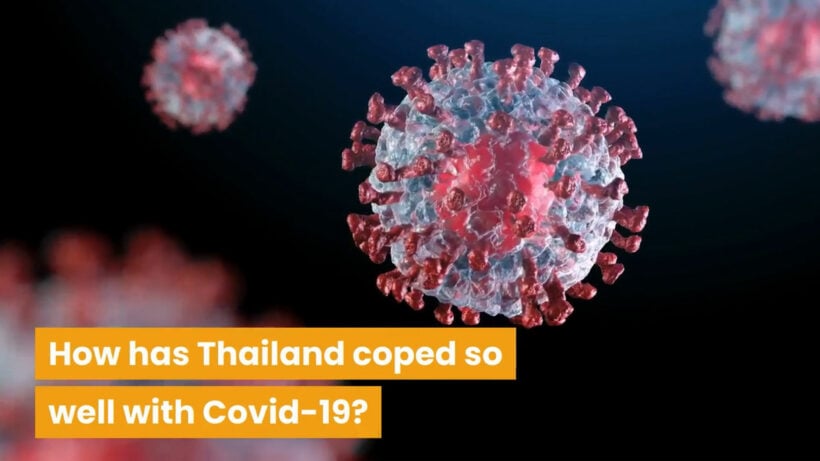 We examine some of the reasons Thailand has been able to avoid the surges and 2nd waves of Covid-19. Whilst many countries are now suffering a 2nd and 3rd wave of the coronavirus, Thailand has locked itself in a bubble of its own making. Almost zero cases and any new cases coming from repatriates. Now the country has to figure out how to re-open its economy and borders, safely.
Why has Thailand, with a population greater than that of the UK, been largely spared the catastrophic effects of the Covid-19 pandemic sweeping the nation and much of the world?
Social distancing is embedded in Thai culture – Thais rarely touch when greeting, preferring the prayer-like "wai" gesture to a handshake or embrace. Could this custom be at least partly responsible for the country's low numbers?
There have been no overwhelmed hospitals in the country's public hospital system. No dead bodies in the streets. No social media postings from frantic doctors or nurses. The country simply acted swiftly, and with a determined force.
Thailand was quick to adopt the use of facemasks, close schools and enforce social distancing on public transport, even before declaring a national state of emergency and curfew, sealing its borders and forbidding interprovincial travel. Is that what prevented the runaway transmission of the virus here? Is there a genetic component that makes the immune systems of Thais (and others in the Mekong River region) more resistant to the virus? Or is it some combination of all these factors that have insulated this country of 69 million?
One thing's for sure, despite an influx of foreign visitors early in the year from countries badly hit by the virus, especially China, Thailand has recorded just 3,236 cases since January, 58 deaths and achieved a 95.5% recovery rate. As of today, there have been no cases of local transmission for about 7 weeks (although there's been a steady flow of daily single-figure infections as Thais repatriate from overseas)
Keep in contact with The Thaiger by following our
Facebook page
.
Never miss out on future posts by
following The Thaiger
.