No new Covid-19 cases in 65 provinces for a month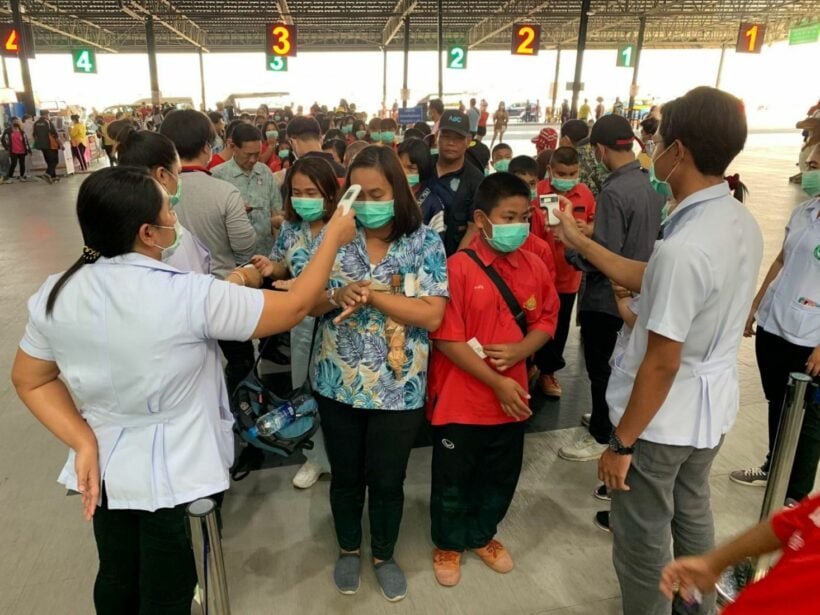 The Covid-19 situation in Thailand is improving: the Ministry of Public Health announced yesterday that 65 of Thailand's 76 provinces have reported no new cases for a full month. But it says the situation is "still not stable enough", and the government continues to screen people returning from abroad and is proactively testing suspected cases.
The deputy director-general of the Department of Disease Control says that the number of cases in Thailand is relatively low and is divided into 2 main groups: Thai nationals returning from abroad and people who had close contact with previous cases. Returnees are placed in mandatory 14 day quarantine to see if they develop symptoms.
But academics have pointed out that there may still be some people infected with the virus without showing symptoms in areas around the country. They have not been tested and could potentially infect others. Therefore, they say, the Ministry of Public Health needs to stay proactive in maintaining a wide ranging testing program. (Thailand has not had a "wide ranging testing program". Thailand has tested 5,380 people per 1 million population. In comparison, Singapore has tested 57,250 people per 1 million population.)
The Thai ministry's caution shows an extreme risk-aversion when compared to many other countries that are now opening up despite much higher rates of transmission, but with certain precautions and restrictions in place.
An analysis of the numbers of infections in different parts of Thailand shows 10 provinces have had no cases at all. However, 42 provinces have a fatality rate of 0.1 to 1%, 18 provinces have a rate of 1.1 to 5%, 2 provinces have 5.1 to 10% and 5 provinces have a death rate higher than 10%.
In the past month, 65 provinces reported no new cases. Although the figures are low, it's is possible that some people are asymptomatic, particularly in greater Bangkok, Chiang Mai, Phuket, Chonburi and the 4 southern border provinces.
SOURCE: The Pattaya News
Keep in contact with The Thaiger by following our
Facebook page
.
Thailand gets quarantine "red light" from UK, "green light" from EU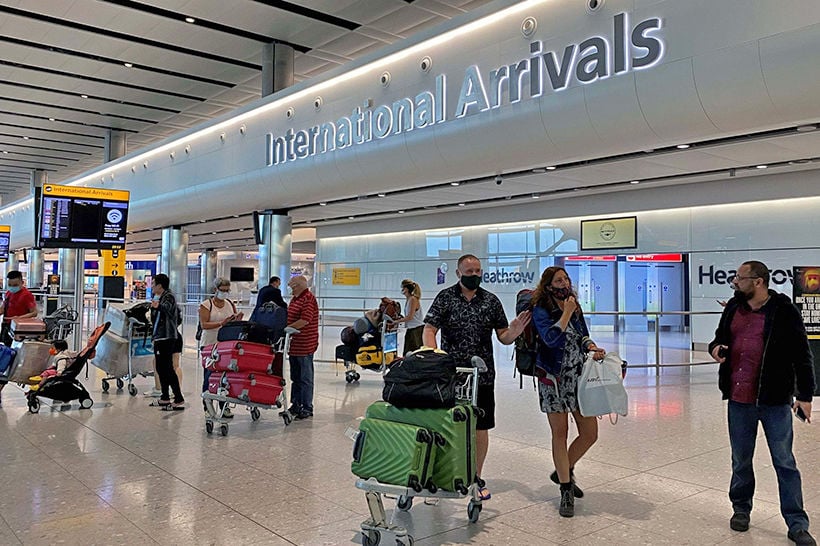 Despite reaching 41 days without a locally transmitted case of Covid-19, Thailand is still designated as a "red light" country and Thais arriving in England will still be required to self-isolate for 14 days. Updated guidelines published on the UK Government website on Friday list 59 countries and territories for which no quarantine will apply, starting July 10. Thailand, earlier included in the list, has now been deleted.
"If you have been to or stopped in a country that is not on the travel corridors exemption list you will have to self-isolate until 14 days have passed since you left that country."
Scotland, Wales and Northern Ireland will each announce their own separate rules depending on how the new regulations work in England.
Unsurprisingly, the US, Brazil and India are not on the "travel corridors exemption list," but neither is Thailand, despite earlier reports it would be, and despite its success in eliminating local transmission of the virus. The list will be subject to regular reviews.
Thailand is one of just 15 countries to which the EU has agreed to open its borders. The UK government has put Thailand on a separate list of countries deemed "safe for citizens to visit", but anyone returning from a trip to Thailand will still have to endure the 14 day quarantine.
Asian nations on the UK exemption list include Vietnam, Japan, Taiwan, South Korea and Hong Kong, who have all brought Covid-19 transmission under control, though there have been some scattered outbreaks of new cases in Japan and Korea.
Under the new rules, a "traffic-light system" – red, orange and green – will be used for different countries depending on their coronavirus contagion levels.
'Orange' countries will have reciprocal arrangements in place with England, while green countries, such as New Zealand, are deemed safer than England. Orange countries include France, Italy and Spain, which are among the most popular holiday destinations for Britons.
But the US, with over a quarter of the world's infections, and Greece, another popular travel destination, will be designated with a red light, requiring 14 days of self-isolation.
SOURCES: Bangkok Post | Thai Examiner
Keep in contact with The Thaiger by following our
Facebook page
.
India aims to have Covid-19 vaccine by mid-August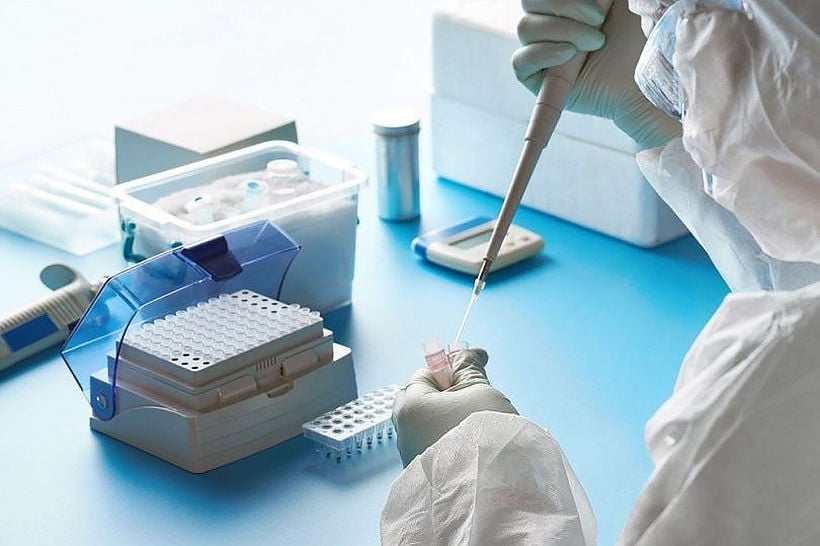 But scientists are skeptical at the speed of the development. India has announced its plan to take its first Covid-19 vaccine from human trials to general use by mid-August, just 6 weeks from now. Bharat Biotech International, an unlisted vaccine maker, received regulatory approval to start human clinical trials for its experimental vaccine earlier this week, but it's already got India's top medical research body expediting the process.
Bloomberg reports that a July 2 letter from the Indian Council of Medical Research to clinical trial sites said the vaccine is "envisaged to be rolled out for public health use by August 15, after completion of all clinical trials," and that it's "one of the top priority projects which is being monitored at the topmost level of the government."
There is no evidence that Bharat Biotech's vaccine is safe for human use, not to mention effective at providing any protection, short or long term. The "envisioned" timeline is far shorter than other front-runner vaccine efforts from American and Chinese drug makers, most of whom started human clinical trials months ago, and are now entering the last of 3 stages of testing.
There has never been an effective vaccine developed for any of the coronavirus family of diseases – SARS, MERS, the 'common cold' – 229E (alpha coronavirus), NL63 (alpha coronavirus), OC43 (beta coronavirus), HKU1 (beta coronavirus) – or Covid-19 (SARS-CoV-2). Influenza (Flu) is NOT a coronavirus.
The announcement of a potential vaccine underlines India's desperate need to find a way to stem the coronavirus, which has infected nearly 650,000 people and killed over 18,600 in the country, making it Asia's new epicentre with the world's fourth-largest outbreak. In its letter, the ICMR urged the trial sites to enroll volunteers by Tuesday.
The proposed speed has alarmed many in the medical fraternity. According to a tweet from a medical researcher at India's Manipal University…
"Such an accelerated development pathway has not been done EVER for any kind of vaccine, even the ones being tried out in other countries. Even with accelerated timelines, this seems rushed and hence, has potential risks."
The government of Indian PM Narendra Modi is anxious to create the impression it has gained control over the outbreak, after abandoning a costly lockdown that caused tremendous economic suffering without slowing the spread of the virus. The August 15 deadline for the Bharat vaccine may reflect that political pressure: that's the day India celebrates its Independence from the British.
SOURCE: Bloomberg | Bangkok Post
Keep in contact with The Thaiger by following our
Facebook page
.
Covid-19 update: 40 days with no locally transmitted cases (July 4)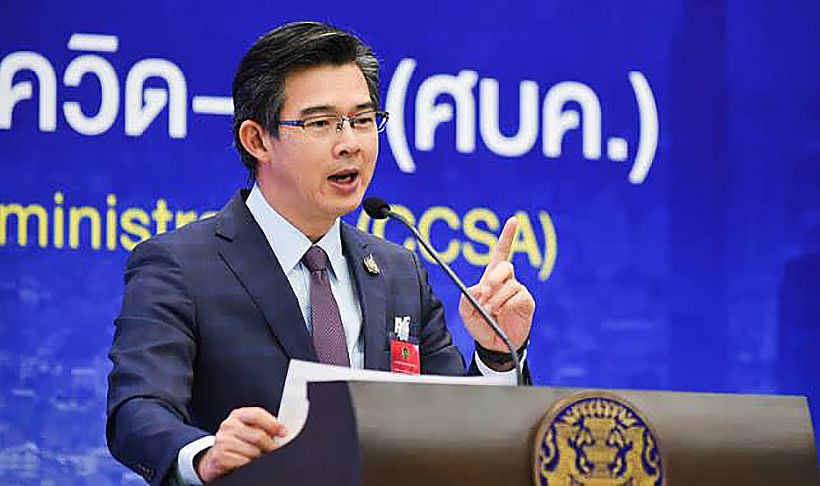 The Centre for Covid-19 Situation Administration confirmed this morning that Thailand has not recorded a single locally transmitted case of Covid-19 in 40 days. 5 imported cases were reported today of repatriated Thai nationals – 1 from Kuwait, 1 from the UK and 3 from Sudan. All were discovered in state quarantine facilities.
CCSA spokesman Dr Taweesilp Visanuyothin says Thailand remains on guard, and social distancing measures will continue to be enforced despite the 40 day milestone, as factors such as illegal immigrants remain a potential danger of contagion. Border control is a top priority for Thailand and although limited international travel is resuming, very strict precautions remain.
Only very limited groups of foreigners can enter, and numbers are severely restricted. These groups include those with work permits and medical reasons, but entry requires extensive paperwork, quarantines and is approved on a case-by-case basis.
General travel and tourism remain closed for the foreseeable future due to the threat of Covid-19 resurgence around the world, according to Taweesilp. Thailand is exploring potential "travel bubbles" with some countries that are deemed to have controlled the virus, as determined by the World Health Organisation.
As of today Thailand has had a total of 3,185 cases, of whom 3,066 of those recovered. There have been 58 deaths related to the virus.
SOURCE: The Pattaya News
Keep in contact with The Thaiger by following our
Facebook page
.