Immigration officers asked to show leniency to foreigners applying for retirement & marriage visas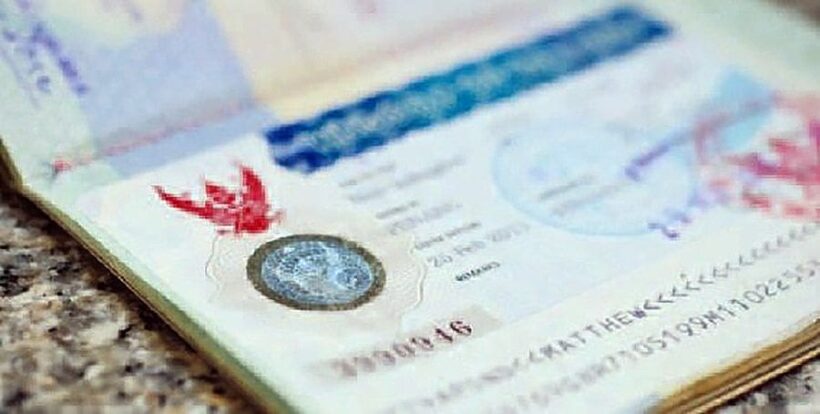 Thai immigration say that they're willing to show leniency to foreigners in the prickly subject of proving income when applying for retirement and marriage visas and extensions.
Immigration chief Police Lieutenant General Surachete Hakparn acknowledges that some applicants may have difficulty in providing the now required 12 months worth of bank statements.
Where this is the case Surachete has instructed immigration officers that, up to the end of 2019, they will have discretion to accept evidence of less than 12 monthly transfers from overseas.
Appplicants given leniency in this case are being told that this is a one-off exemption and that their applications for the next renewal will not be accepted without a complete set of documents according to the order.
The order comes after revelations last year that a number of embassies in Thailand, including the UK, USA and Australia, would stop issuing income letters or affidavits, which had been used by expats to confirm their income when applying for a retirement or marriage extension.
This was forcing some foreigners applying for 'retirement' or 'marriage' visas to show 12 monthly transfers of either 65,000 baht or 40,000 baht paid into a Thai bank account.
Those affected by the new requirements are questioning if they will still be able to obtain a retirement or marriage extension even though they were not able to provide the 12 months worth of statements now required.
Best to consult your visa agent or go directly to your local Immigration office for an 'off the record' chat before you submit your documents.
English translation below…
SOURCE: ThaiVisa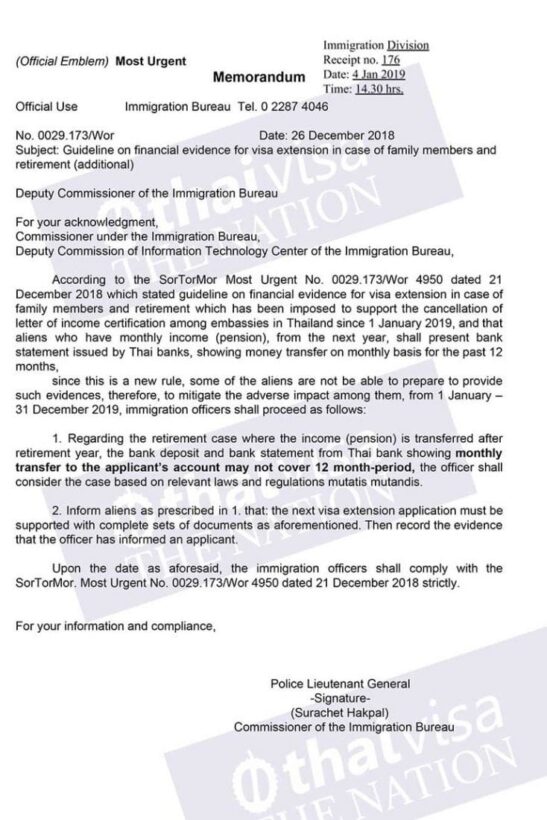 Read more headlines, reports & breaking news in Thailand. Or catch up on your Thailand news.
Kingdom from the sky – a tribute to the Thailand we love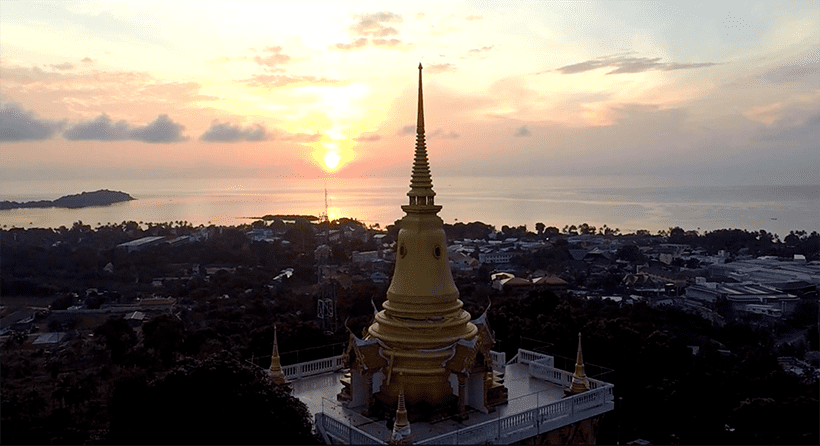 Amongst the chaos, the pungent aroma of spicy street food and bad driving, there's also the daily connection with Thailand's deep secrets – the land, the light, the hidden beauty.
Just 2 Guys Creative have captured some of this in a short tribute to Thailand from the air, all shot on a DJI Phantom 2. Click full screen and HD, turn up the volume and recall the reasons we all decided to stay here in the first place.
There's also some spectacular fireworks shots from an angle you probably haven't seen before.
Try and pick the locations, many in the southern part of Thailand.
Click HERE to watch and enjoy.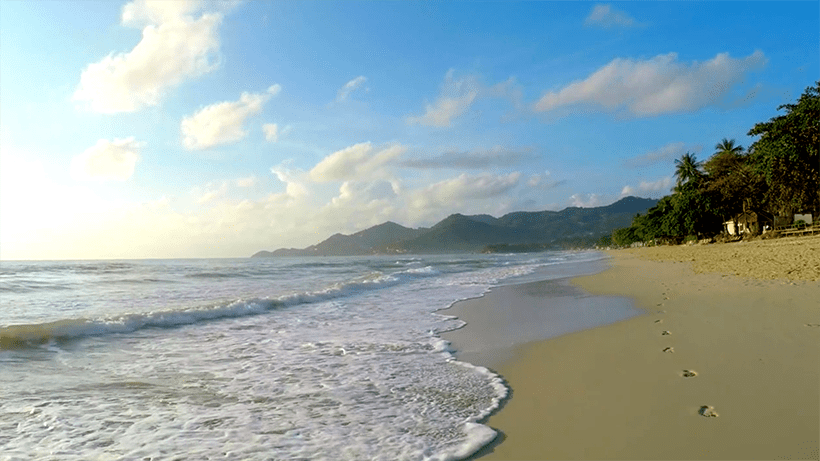 Airport smokers kicked out of Thai terminals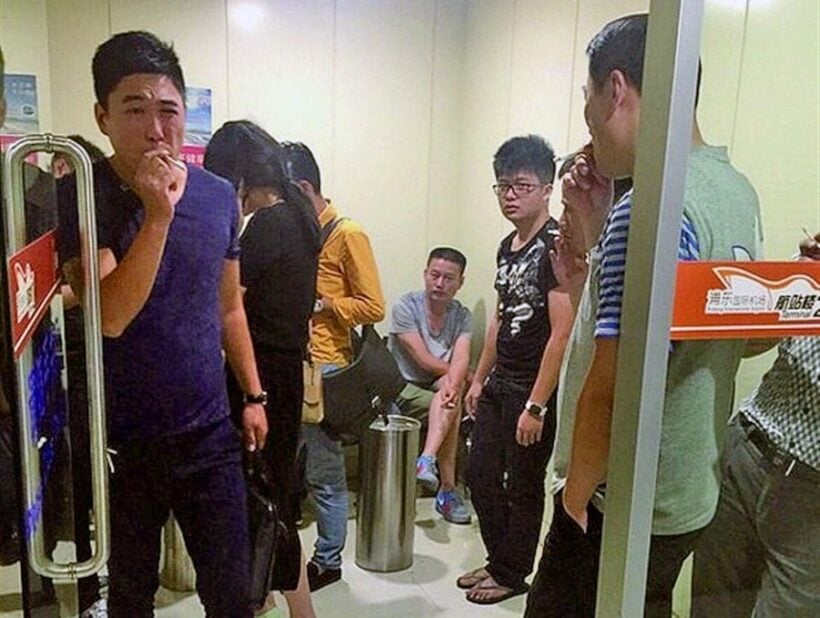 The Southeast Asia Tobacco Control Alliance (SEATCA) says they strongly support Thailand's move to ban smoking inside the passenger terminals of all its airports, to protect employees and non-smoking travellers from exposure to secondhand smoke.
On February 3 this year, the Airports of Thailand (AoT) removed all smoking rooms inside the airports of Suvarnabhumi, Don Mueang, Phuket, Chiang Mai, Hat Yai and Mae Fah Luang.
This is in line with Thailand's Tobacco Products Control Act of 2017 (TPCA) and the Ministry of Public Health announcement in 2018 that required offices of government agencies and state enterprises, including airports, to declare no smoking areas to protect non-smokers.
Those caught violating the new laws will be fined up to 5,000 baht.
"We are very pleased with this news and we urge the government to monitor the compliance and  strictly impose the penalty," said Dr. Domilyn Villarreiz, SEATCA's Smoke-free Program Manager.
"Studies have shown that secondhand smoke can transfer from designated smoking areas into nonsmoking areas in airports, where nonsmoking travellers and employees can be exposed."
"In addition to subjecting nonsmoking travellers who pass through these areas to involuntary secondhand smoke exposure, designated or ventilated smoking areas can also result in involuntary exposure of airport employees who are required to enter these areas or work near them."
"Tourism is an important economic driver for the Thai economy. Successful tourism relies not only on available and efficient tourism infrastructure such as airports and other transportation facilities but also on a healthy and welcoming environment."
"This is a big move for Thailand considering it is frequented by 39 million international tourists annually. This is not only good for the environment but ultimately good for people's health and the economy," added Villarreiz.
Meanwhile cigarettes and tobacco products are still being sold in the same terminals in the duty-free areas.
by Wendell C. Balderas, Media and Communications Manager, Southeast Asia Tobacco Control Alliance (SEATCA)
Private hospital patient? You are free to buy your medications outside.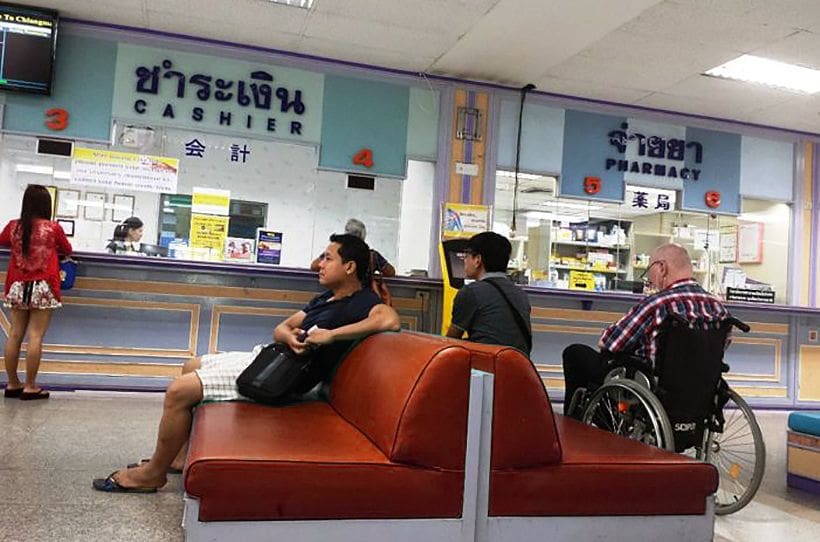 Patients at private hospitals can buy their prescriptions and medication anywhere outside the hospital after getting a prescription from their doctors, according to the Health Service Support Department (HSSD).
The clarification clears up an old myth that you had to buy your medications at the over-priced dispensary at your private hospital.
But the department has no plans to force private hospitals to inform their patients of this right through announcements or signage.
It's OK, we'll tell you!
"Patients have long had the right to buy medicines outside hospitals," HSSD director-general Dr Nattawuth Prasertsiripong said yesterday.
He was speaking publicly in order to downplay speculation that the latest resolution from the Medical Facilities Committee (MFC) could make it impossible for patients to produce a prescription and get their needed medicine from drug stores or pharmacies outside the hospital.
Last Thursday the MFC ruled that medicines be treated as among the medical services that doctors must take responsibility for. While MFC has recognised that patients have the right to buy medicines from outside hospitals, it has also absolved private hospitals of having to put up on-site signage informing their patients of this right.
Nattawuth said his department would forward the resolution to a subcommittee established under the Committee on Product and Service Prices with the mission to prepare measures related to price control over medicines and medical-services.
The committee has assigned relevant organisations to gather opinions on price-control measures. Among these organisations are the HSSD, the National Institute for Emergency Medicine and Thai General Insurance Association.
"Between 60 and 70 per cent of patients at private hospitals are health-insurance policyholders," Nattawuth said.
According to him, just two per cent of complaints about private hospitals that the HSSD had received last year were about high prices.
Many non-government organisations have long complained about perceived overcharging by private hospitals. In one extreme case, a medical bill exceeded 23 million baht.
"There are many complaints about medical-service fees. In one extreme case, the bill exceeded 23 million baht. A surgeon, for example, charges about 170,000 baht per operation," Foundation for Consumers secretary-general Saree Ongsomwang said recently.
Nattawuth said the HSSD, for its part, was responsible for ensuring that medical facilities provided a good standard of services.
The Thaiger warns that purchasing your prescriptions outside the hospital puts the onus on you to verify the quality and contents of the drugs you are buying.
SOURCE: The Nation