Blind man jumps from Bangkok apartment building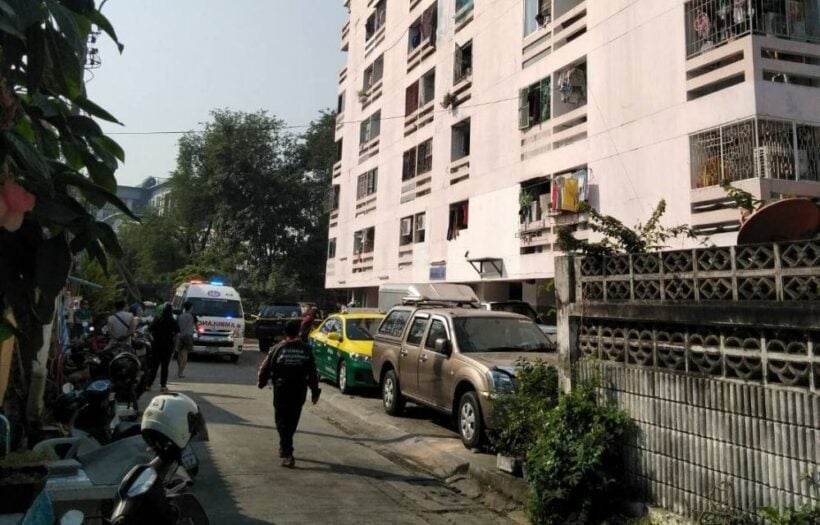 A blind man has jumped to his death from the rooftop of a seven-floor apartment building in Bangkok's Lat Phrao district after his wife, who is also reported to be blind, had recently separated from him.
Chok Chai police station was alerted at 10am today about the incident at an apartment building on Soi Lat Phrao-Wang Hin.
The man has yet to be identified as police found no identification on him.
His neighbours told police that he normally lived with his wife, but the two had recently quarrelled and she had left him. They say the man had since become very sad, and they had tried to console him after seeing him sitting alone.
Police have yet to locate the wife in order to establish the identity of the deceased.
If you or anyone you know is in emotional distress, please contact the Samaritans of Thailand 24-hour hotline: 02 713 6791 (English), 02 713 6793 (Thai) or the Thai Mental Health Hotline at 1323 (Thai).
SOURCE: The Nation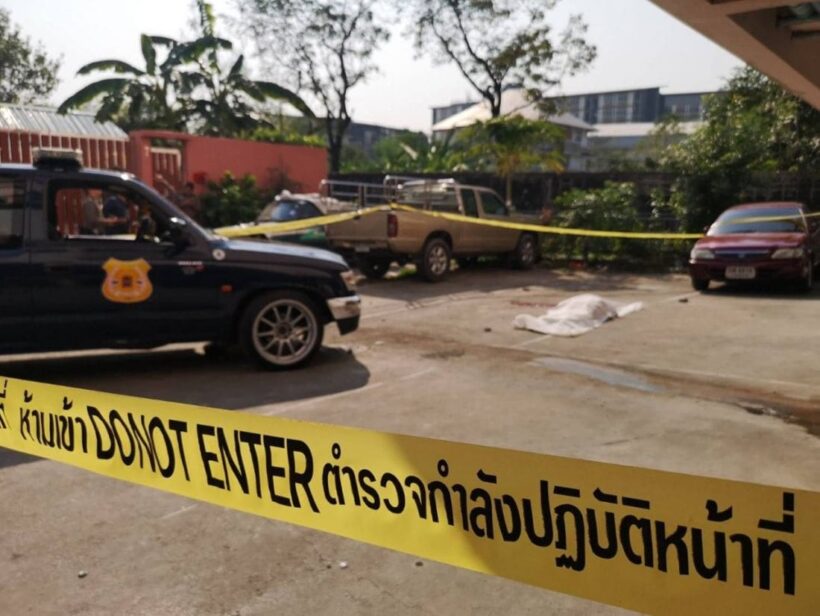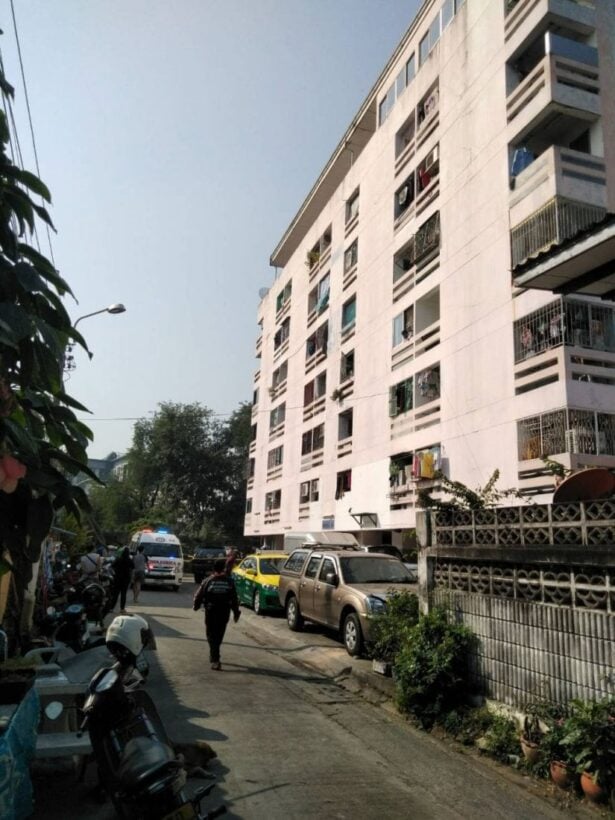 Keep in contact with The Thaiger by following our
Facebook page
.
Never miss out on future posts by
following The Thaiger
.
Opposition MPs petition for Bangkok State of Emergency to be lifted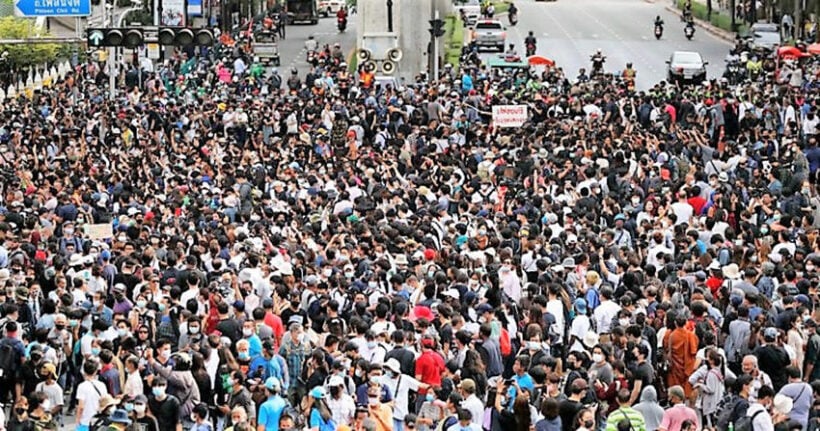 A group of opposition MPs and other activists will today petition to have the emergency decree currently in force in Bangkok revoked. Thai PM Prayut Chan-o-cha imposed the state of emergency last Thursday morning, in the wake of escalating political unrest in the capital. Now a number of Pheu Thai MPs and other opponents of the State of Emergency are calling on the Civil Court to retract it.
Last weeks declaration was "rubber stamped" the next day by an emergency meeting of the Thai cabinet.
One of those petitioning for the state of emergency to be rescinded, is the President of the Lawyers' Association of Thailand, Narinphong Jinaphak. He says enforcement of the decree is illegal and that there is nothing to justify it, pointing out that political rallies have been peaceful, and protesters have acted within the confines of the law. He also points out that the Thai Constitution guarantees citizens the right to assemble.
Meanwhile, the Bangkok Post reports that Cholnan Srikaew, Pheu Thai MP for the northern province of Nan, has described the PM's announcement of the State of Emergency in the early hours of last Thursday as illegitimate. He adds that should the court decide the state of emergency is unlawful, the group may sue the government for having declared it.
The group is also petitioning for an interim injunction, to prevent authorities from using the emergency decree against protesters, while the court considers whether to revoke it altogether.
Meanwhile, national police chief, Suwat Jangyodsuk, says officers are still under orders to avoid the use of force when dealing with protesters, in order to protect them and the general public. He denies that water cannons used to disperse a protest in Bangkok on Friday contained chemical substances known to cause irritation.
SOURCE: Bangkok Post
Keep in contact with The Thaiger by following our
Facebook page
.
Never miss out on future posts by
following The Thaiger
.
41 foreign tourists to arrive in Bangkok today on Special Tourist Visa after 7 month ban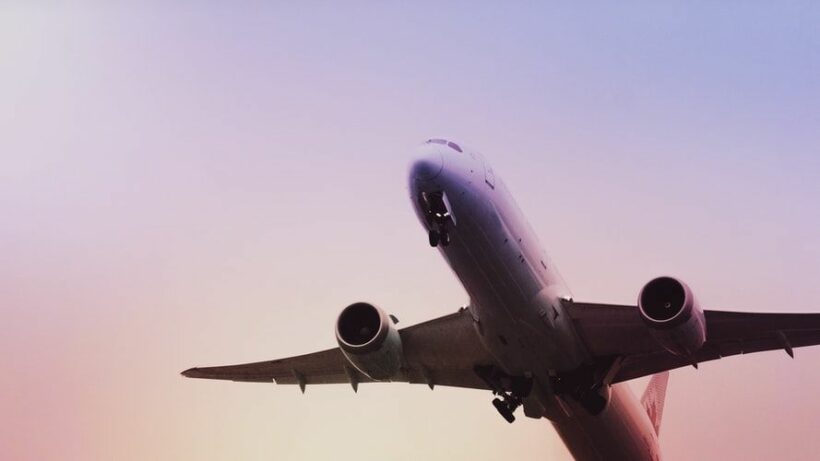 Just 41 foreign tourists are expected to arrive in Bangkok today, a small, yet major step forward after a 7 month ban on international tourists which was put in place in late-March to prevent the spread of the coronavirus.
The visitors are said to be travelling on the new Special Tourist Visa, which allows a 90 day stay that can be renewed twice, adding up to about 9 months. But the tourists departing from Shanghai, China and arriving in Bangkok's Suvarnabhumi Airport this evening will only be in Thailand for 30 days, and that includes a 14 day quarantine, Tourism Authority of Thailand Governor Yuthasak Supasorn says.
Plans under the new scheme have been sketchy to say the least and reports have been conflicting. Reports circulated about a group of about 120 to 150 tourists under the new visa scheduled to arrive in Phuket earlier this month from Guangzhou, China. The flight was delayed. A few days later, a spokesperson from the Foreign Ministry announced no one from Guangzhou had actually applied for the visa and TAT just passed off a list of those "interested" in the scheme rather than those who were ready to fly.
Things seem a bit sketchy again. The flight arriving today was at first going to have 120 to 150 tourists, but now it's down to 41, according to Pattaya News. Yuthasak did not say why only a limited number of tourists are arriving today, but says Bangkok's ongoing protests are not a factor, adding that the tourists plan to travel to beaches outside the city once the mandatory quarantine period is over. He says 100 more Chinese tourists will arrive in Bangkok later this week.
Upon arrival, the tourists will be tested for Covid-19 and are required to register with a Covid-19 tracking application. They will then be transferred to certified quarantine accommodations to stay for the next 14 days.
"If the first batch of Chinese tourists is considered to be potentially successful, TAT might propose the idea of increasing more tourists to the CCSA (Centre for Covid-19 Situation Administration) and the government."
SOURCE: Pattaya News
Catch up with the latest daily "Thailand News Today" here on The Thaiger.
Keep in contact with The Thaiger by following our
Facebook page
.
Never miss out on future posts by
following The Thaiger
.
K-Pop fans show their support for the young Thai protesters, donate 3 million+ baht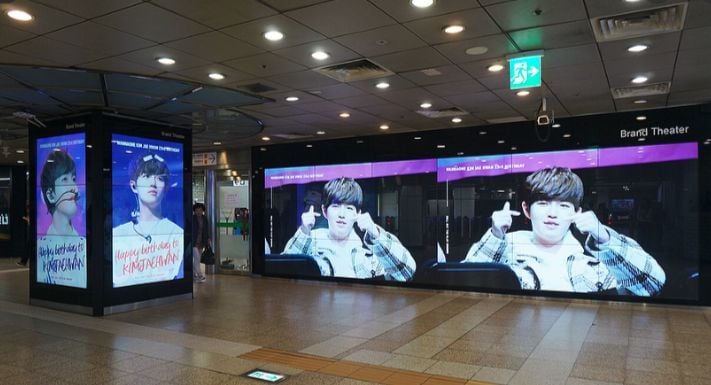 Art meets politics again, this time with hundreds of thousands of K-Pop fans raising funds in support of the growing student protest movement in Thailand. So far they've raised more than 3 million baht (as of 10am this morning) but the amount is rising quickly as Thai and overseas K-Pop fans respond. The most popular band in Thailand at the moment is BTS, the South Korean septet which is currently the most popular band in the world (as of today BTS commands the Number 1 and Number 2 positions on the US Billboard singles chart).
BTS fans have so far been the largest contributors donating funds to the protest cause.
The BTS Thailand page, not to be confused with the BTS Skytrain, is urging K-pop fans to stop the practice of paying for billboards in support of their favourite idols and to celebrate the birthdays of the 7 members. RM, Jin, Suga, J-Hope, Jimin, V and Jungkook issued a statement on their fanpage asking fans to stop funding the BTS and MRT "inconvenienced protesters and normal citizens from getting home and putting them in danger".
Bangkok's two main rail systems were closed down over the weekend as police and protesters played a cat and mouse game. The protesters were withholding the announcement of protest locations to the last minute whilst police second-guessed their moves, ending up in mass inconvenience for the wider public in shutting down the entire network, including the Airport link.
"We're calling Armys and other fans to stop buying ad projects with the BTS and MRT." ("Army" is the name of BTS fans.
Fans of K-pop groups as well as other "idol" groups often pool their resources to purchase display ads in the MRT and BTS stations wishing their stars happy birthday or on other significant anniversaries.
It's thought that many more millions of baht will be raised by the K-Pop fans in the next few days.
The young Thai protesters are tapping into a strong social media network, and have "weaponised" the social media and messaging platforms. The main App they are now using, to communicate their intentions, is "Telegram", developed by a young Russian couple but now operating out of Germany. The App features encypted messages, impossible to track, and has 400 million monthly active users.
Telegram is a cloud-based instant messaging, video telephony and voice over IP service with end-to-end encryption for secret chat only, whereas Cloud chat uses client-server/server-client encryption and its messages are stored encrypted in the Telegram Cloud – Wikipedia
Meanwhile, other K-Pop acts that have mobilised their fans win support include Girls' Generation, GOT7, NCT, WannaOne, Nu'est, X1, Day 6, Red Velvet, MonstaC, Woodz, Shinee, Super Junior and R1se. We're sure the fans of Black Pink are also contributing but didn't have their figures available at the time of publishing. Fans of popular Thai actors and celebrities are also donating to the pool.
Keep in contact with The Thaiger by following our
Facebook page
.
Never miss out on future posts by
following The Thaiger
.