Bangkok
Romance scammer arrested for overstaying his visa by four years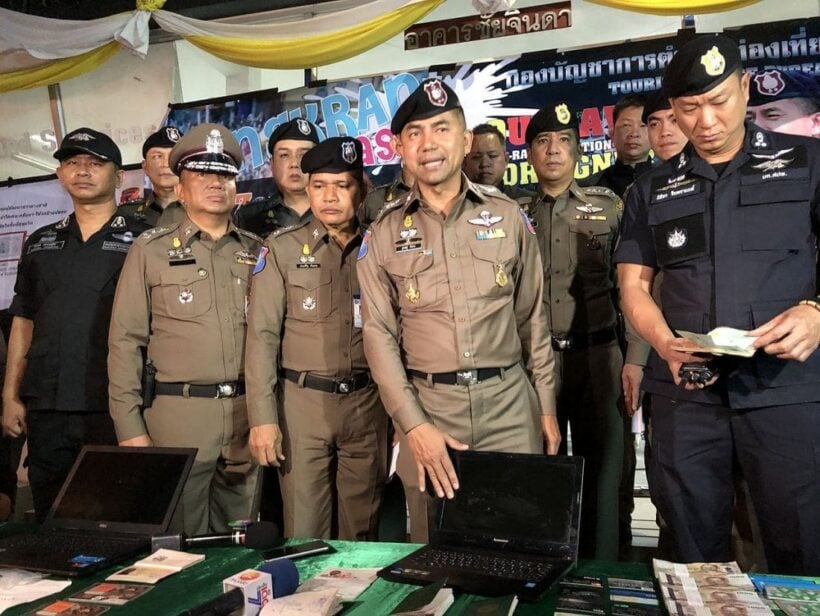 Thai police have continued their crackdown on foreign criminals, especially romance scammers, call-centre fraudsters and visa over-stayers, with the latest arrest of a 30 year old Nigerian man who was found to have overstayed his welcome in Thailand by nearly four years.
Nigerian Cory Samuel Madubuchi, who was arrested in Nonthaburi, was also found to have 57 money transaction slips and a cell phone with photos of good-looking white men.
National police deputy chief Pol General Rungroj Saengkhram and acting head of Thai immigration police, Maj-General Surachate Hakparn, instructed officers to continue the crackdown on foreign criminals and over-stayers.
A police source also revealed that 16 romance scam suspects (including two foreigners and 14 Thais) and three Thais accused of call-centre fraud, were arrested in an operation from November 5 to 9.
The call-centre scammers make phone calls to target victims claiming to be state officials accusing the victims for violating the law and demanding the victims wire money from their bank accounts for "investigation".
The romance scam involves people with fake identities, often white males, contacting female victims online and tricking them into wiring money to them to pay for an import tariff and fee for the purported delivery of a gift from overseas.
STORY: The Nation