Thailand's creative entrepreneurs funding passions through Airbnb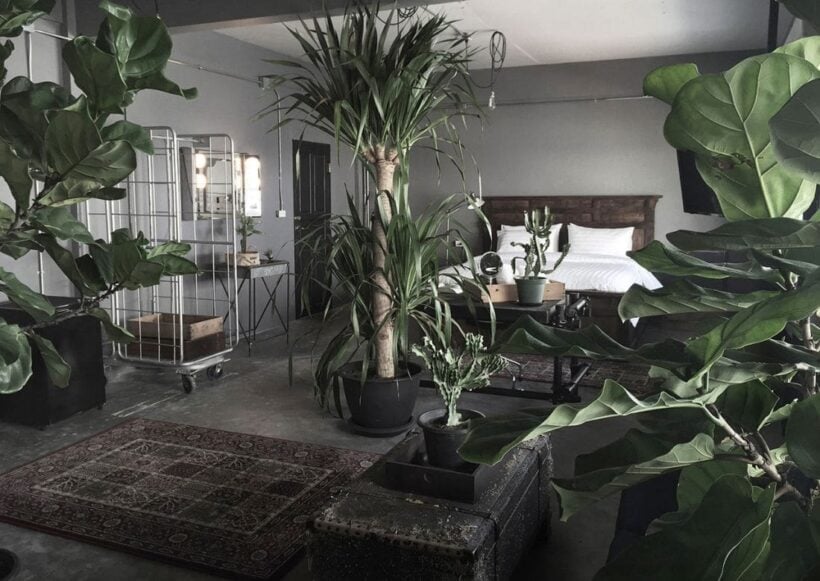 2,000 Airbnb Homes and Experiences hosts in Thailand are members of the Creative Community
25% of all creative Thai hosts are based in Bangkok. One in every five Thai Experience hosts are from the arts, music, fashion or entertainment industries.
Like tourism, which now accounts for more than 10 percent of the world's global GDP, the creative economy is thriving worldwide. In Thailand, new Airbnb data shows that there are 2,000 passionate Airbnb hosts in Thailand who work in the creative industry.
These creative entrepreneurs, many of whom live in cities and work away from home for extended periods, are embracing digital and technology platforms to help support themselves, fund their passions and showcase their creative work.
Most share their extra living space through Airbnb Homes, setting their own listing prices and keeping 97% of all revenue. In fact, 60% of all creative Home hosts globally say Airbnb has helped them afford to stay in their homes. Others share their passions and craftsmanship by hosting Airbnb Experiences, handcrafted activities for small groups of guests. They set their own listing prices and keep 80% of all revenue earned, while gradually building a following for their creative work.
"Thriving creative communities are essential to vibrant, inclusive economies such as Thailand. Airbnb is proud of the supporting role we play as a technology platform that leverages the growing interest in travel to promote local culture and creativity, while nurturing tourism that is local, authentic and sustainable," said Mich Goh, Airbnb Head of Public Policy for Southeast Asia.

Airbnb's Key Findings in Thailand
Almost a quarter of all creative Airbnb hosts in Thailand are based in Bangkok. They know the soul of Bangkok's cultural scene, and are eager to share the creative and cultural highlights of their city with guests within their very own neighbourhoods.
According to Airbnb's Healthy Travel and Healthy Destinations 2018 Report for Bangkok, 78% of all Bangkok hosts offered recommendations for cultural activities to their guests.  Half of all cultural activities recommended are located within a 20-minute walk of their listing, encouraging guests to venture beyond popular tourist areas and explore the local, authentic side of Thailand's neighbourhoods.
In addition, one in every five Airbnb Experiences in Thailand are creative-based — rooted in the arts, entertainment, fashion or music.
60% of all Airbnb Experiences hosts in Thailand are women, reflecting UNESCO's observation of the inclusivity of the creative sector toward young people, women and small businesses.
Meet Creative Airbnb Host, Ananda Chalardcharoen
An avid Airbnb user and traveler, Ananda Chalardcharoen enjoys seeking unique and attractive on Airbnb on her travels. That's why when she had the chance to be a host herself, she quickly jumped at the opportunity.
Today, Ananda is the owner of The Mustang Nero Hotel – a quirky boutique hotel tucked away in Bangkok's Sukhumvit soi 46. Housed in a renovated old commercial building, the hotel blends chic simplicity with a raw vintage aesthetic. Ananda's background in fashion design clearly inspires the hotel's zany tropical-themed interior. Each of the hotel's ten rooms is intricately decorated and named after a unique animal, from 'The Zebra Song' to 'Black Bird' and 'The Lion Sleeps Tonight'.
"The Mustang Nero Hotel is one-of-a-kind. I've put a lot of effort into the design and décor to ensure our guests have a truly unique stay, and at the same time I hope to showcase a creative side of Thailand to my guests," Ananda shares. "Airbnb is the primary online platform we use. I feel like we have grown together – Airbnb has been essential in helping The Mustang Nero Hotel reach customers and grow as a business. I would say 95% of our bookings today come through Airbnb."
Located in the heart of the city, The Mustang Nero Hotel offers guests a mini green oasis with lush foliage artfully planted throughout the hotel. Having grown up in the Phra Khanong area, Ananda loves to share local insights and knowledge with her guests. A self-curated local guidebook in Thai, English and Chinese is available for guests, and includes her tips and secrets to the neighbourhood.

A Growing Partnership Catalogue
Airbnb became the first travel platform in Thailand to sign a Memorandum of Understanding (MoU) with the Thailand Boutique Accommodation Trade Association to bring more than 50 boutique hotels across 15 provinces onto the platform this year. The partnership recognises that creative boutique entrepreneurs are playing an increasingly key role in driving the local tourism ecosystem, and aims to spotlight authentic Thai hospitality, culture and design in boutique hotels.
In June, the company launched Airbnb Experiences in Chiang Mai and the rest of Thailand alongside a panel discussion with the Thailand Community Based Tourism Institute (CBT-I), Creative Chiang Mai and Chiang Mai University. With popular experiences including Thai Traditional Yantra Tattoo and Kow Soy Noodle Making, Airbnb aims to continue supporting the creative and cultural Northern Thai capital as an ever popular global travel destination.



Find more property for sale and rent across Thailand at Thaiger Property, powered by FazWaz. You can even list your property for free.

Looking to jettison some items before jetsetting away or chartering a yacht? Look no further than Thaiger Classifieds where you can find and post items, work, property and more for free.

Read more headlines, reports & breaking news in Bangkok.

New additions to the Thailand Michelin foodie guide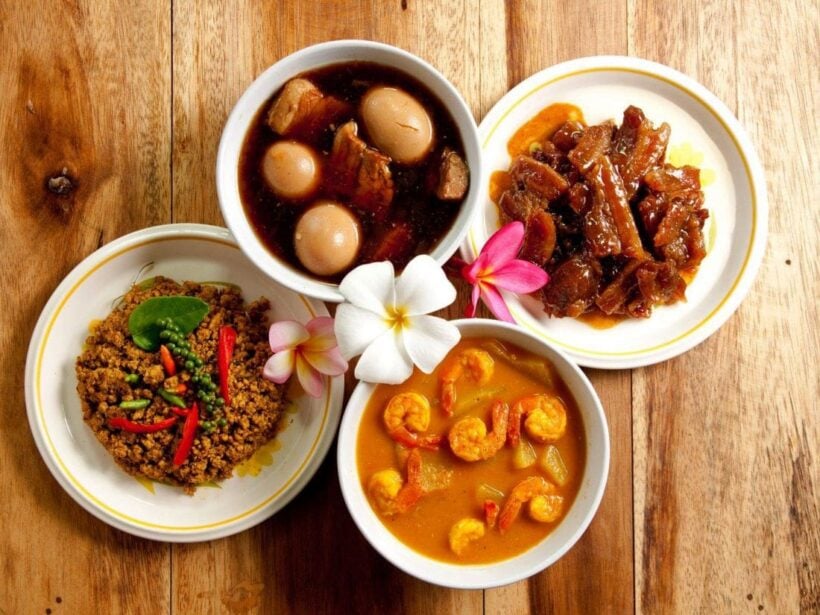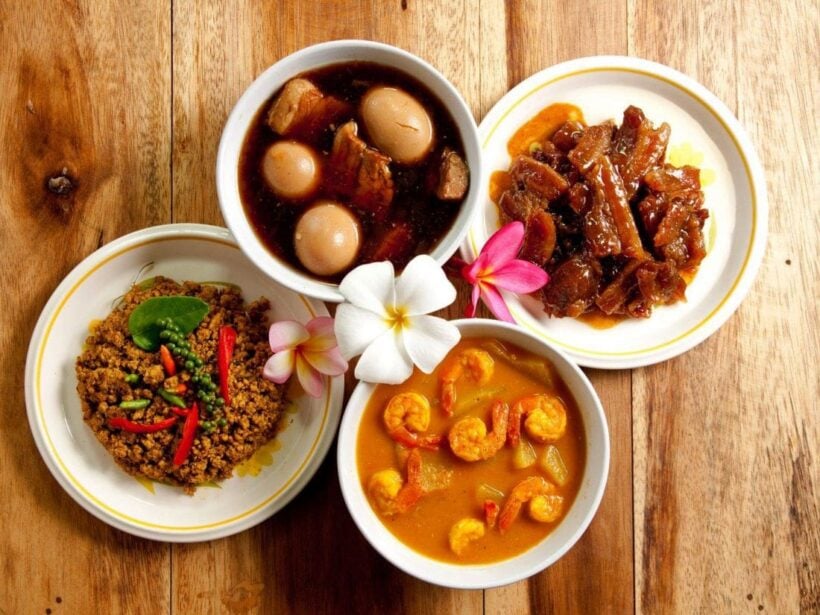 by Khetsirin Pholdhampalit
Thai street food eatery Jay Fai has retained its one Michelin star for the second consecutive year and the legendary Thai restaurant Methavalai Sorndaeng is among the new 10 additions to have been awarded one star, according to the announcement of eateries making it the second edition of Michelin Guide Bangkok.
No restaurant has achieved the coveted highest three-star rating.All three two-starred restaurants in the inaugural edition, namely Gaggan, Le Normandie and Mezzaluna have retained their stars, while Suhring has been upgraded from one to two stars.

The little red guide has been extended to cover the best dining venues in the Southern provinces of Phuket and Phang Nga for its 2019 edition.

However, Pru restaurant in Phuket is the only restaurant in the two Southern provinces to have been awarded one star.

The other 14 restaurants in both cities, such as the famous venues of Raya and Chomchan received Bib Gourmand awards for being 'good value for money'.

In addition to Methavalai Sorndaeng and Pru, other new one-starred additions include Le Du, Gaa, Canvas, R.Haan, Saawan, Sorn, Ruen Panya, and Suan Thip.

Dining venues in Bangkok's neighbouring provinces of Nonthaburi, Pathum Thani, Nakhon Pathom, Samut Sakhon and Samut Prakan are also covered in this new edition.

ORIGINAL STORY: The Nation
Don't complain about the oranges. Market customer shot after complaint.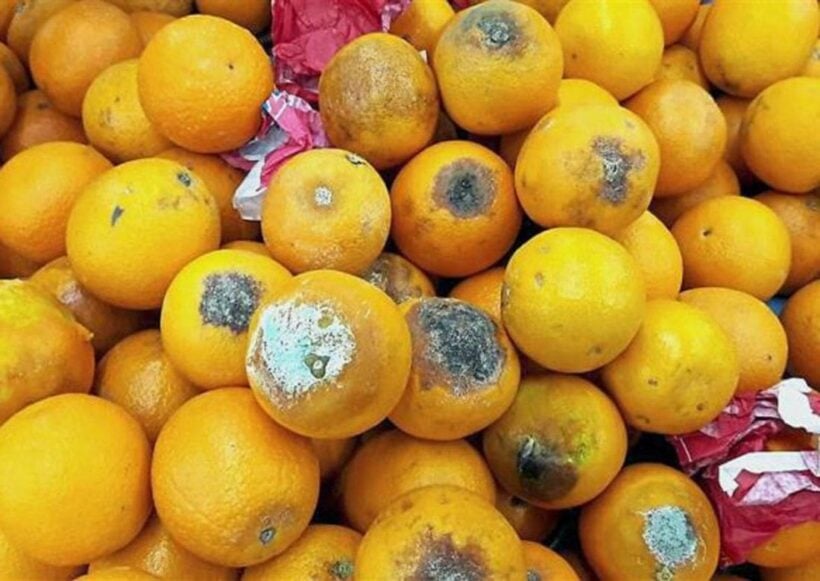 A Pathum Thani fruit vendor has been arrested today shortly after she allegedly shot and killed a customer who complained of "rotten oranges" at her market store, just north of Bangkok.
Klong Luang police were alerted to the shooting at 8am inside the Iyara Market in Pathum Thani's Klong Luang district.
Police say 30 year old Saranya Saksaeng was shot once on the chest and three times on the abdomen. She was rushed to Thammasat University's hospital where she died.
The fruit vendor, 38 year old Tip Raseemuang, was arrested at her shop and a .38 revolver was found on her with four spent ammunition shells.
Tip said she shot the customer out of anger because she accused her of selling rotten oranges. She said she became angry after Saranya threw oranges that she bought in front of the shop and hurled abuse at her.
Tip said she lost her temper and pulled out her revolver from the drawer of her desk and shot Saranya. She waited for police at the scene.
STORY: The Nation
Four arrested over fake painkillers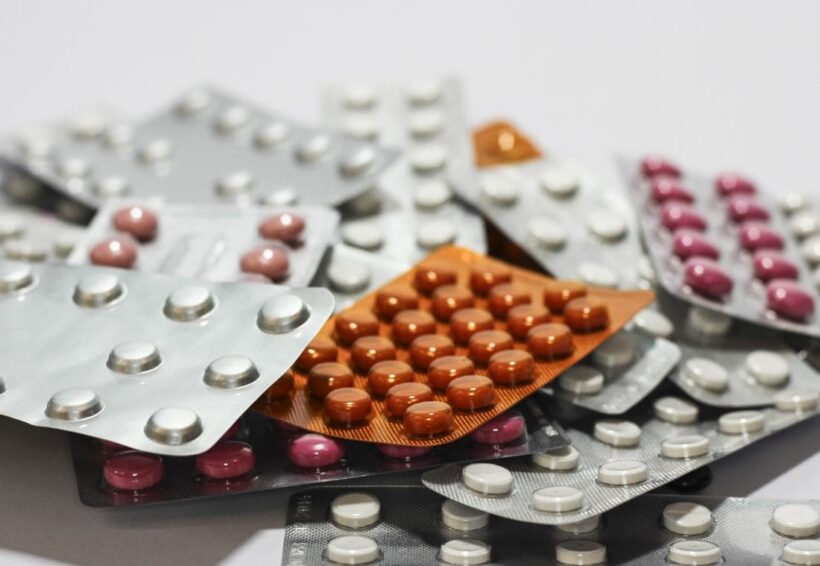 Heard of Tradol and Tindol? They are versions of painkiller drugs, generic names of the originals. They might also be fake.
Four suspects have been arrested for allegedly producing and selling the fake painkillers after police and officials from the Food and Drug Administration Office (FDA) raided a factory in Bangkok.
FDA officials and police from the Taskforce for Information Technology Crime Suppression raided HK Pharmaceutical Co and HK Medicine Co on Chak Phra Road, Taling Chan, and seized chemicals and several items for making fake Tramadol painkiller.
The fake drug was labelled as Tindol and Tradol.
44 year old Papawin Nithimethawin, the owner of the factory, his wife 40 year old Tipasiri Jaturongsamrin, and two employees were arrested.
One of the employees was identified as Thiansin Sakwatcharaprakorn, the main salesman of the fake drugs. The other arrested employee was Thiansin's son, 23 year old Thanpong Sakwatcharapakorn.
FDA secretary general Tharet Kratnairawiwong said Tramadol is a controlled drug and each drug store can have no more than 1,000 Tramadol pills at a time, and each buyer can purchase no more than 20 pills at a time.
Tharet said the factory made the Tradol and Tindol drug in violation of the Tramadol copyright and without receiving a licence from the FDA.
SOURCE: The Nation