Thailand's creative entrepreneurs funding passions through Airbnb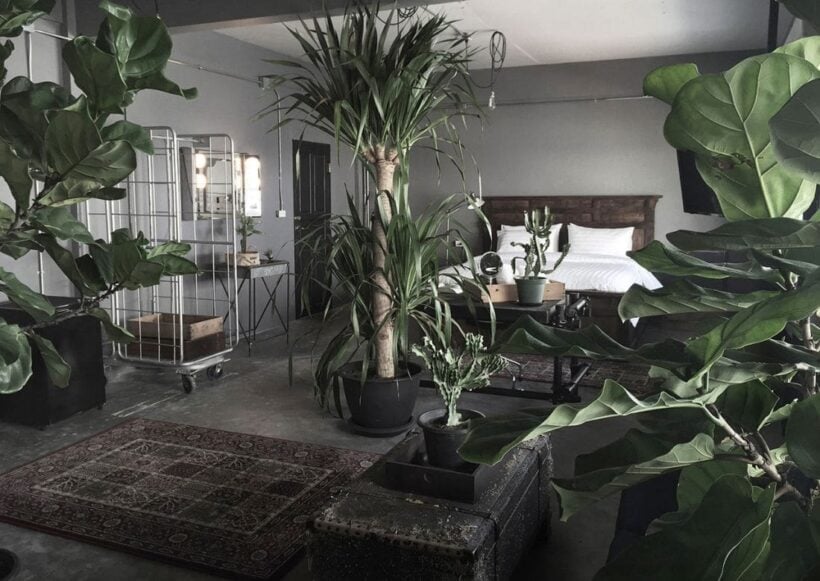 2,000 Airbnb Homes and Experiences hosts in Thailand are members of the Creative Community
25% of all creative Thai hosts are based in Bangkok. One in every five Thai Experience hosts are from the arts, music, fashion or entertainment industries.
Like tourism, which now accounts for more than 10 percent of the world's global GDP, the creative economy is thriving worldwide. In Thailand, new Airbnb data shows that there are 2,000 passionate Airbnb hosts in Thailand who work in the creative industry.
These creative entrepreneurs, many of whom live in cities and work away from home for extended periods, are embracing digital and technology platforms to help support themselves, fund their passions and showcase their creative work.
Most share their extra living space through Airbnb Homes, setting their own listing prices and keeping 97% of all revenue. In fact, 60% of all creative Home hosts globally say Airbnb has helped them afford to stay in their homes. Others share their passions and craftsmanship by hosting Airbnb Experiences, handcrafted activities for small groups of guests. They set their own listing prices and keep 80% of all revenue earned, while gradually building a following for their creative work.
"Thriving creative communities are essential to vibrant, inclusive economies such as Thailand. Airbnb is proud of the supporting role we play as a technology platform that leverages the growing interest in travel to promote local culture and creativity, while nurturing tourism that is local, authentic and sustainable," said Mich Goh, Airbnb Head of Public Policy for Southeast Asia.

Airbnb's Key Findings in Thailand
Almost a quarter of all creative Airbnb hosts in Thailand are based in Bangkok. They know the soul of Bangkok's cultural scene, and are eager to share the creative and cultural highlights of their city with guests within their very own neighbourhoods.
According to Airbnb's Healthy Travel and Healthy Destinations 2018 Report for Bangkok, 78% of all Bangkok hosts offered recommendations for cultural activities to their guests. Half of all cultural activities recommended are located within a 20-minute walk of their listing, encouraging guests to venture beyond popular tourist areas and explore the local, authentic side of Thailand's neighbourhoods.
In addition, one in every five Airbnb Experiences in Thailand are creative-based — rooted in the arts, entertainment, fashion or music.
60% of all Airbnb Experiences hosts in Thailand are women, reflecting UNESCO's observation of the inclusivity of the creative sector toward young people, women and small businesses.
Meet Creative Airbnb Host, Ananda Chalardcharoen
An avid Airbnb user and traveler, Ananda Chalardcharoen enjoys seeking unique and attractive on Airbnb on her travels. That's why when she had the chance to be a host herself, she quickly jumped at the opportunity.
Today, Ananda is the owner of The Mustang Nero Hotel – a quirky boutique hotel tucked away in Bangkok's Sukhumvit soi 46. Housed in a renovated old commercial building, the hotel blends chic simplicity with a raw vintage aesthetic. Ananda's background in fashion design clearly inspires the hotel's zany tropical-themed interior. Each of the hotel's ten rooms is intricately decorated and named after a unique animal, from 'The Zebra Song' to 'Black Bird' and 'The Lion Sleeps Tonight'.
"The Mustang Nero Hotel is one-of-a-kind. I've put a lot of effort into the design and décor to ensure our guests have a truly unique stay, and at the same time I hope to showcase a creative side of Thailand to my guests," Ananda shares. "Airbnb is the primary online platform we use. I feel like we have grown together – Airbnb has been essential in helping The Mustang Nero Hotel reach customers and grow as a business. I would say 95% of our bookings today come through Airbnb."
Located in the heart of the city, The Mustang Nero Hotel offers guests a mini green oasis with lush foliage artfully planted throughout the hotel. Having grown up in the Phra Khanong area, Ananda loves to share local insights and knowledge with her guests. A self-curated local guidebook in Thai, English and Chinese is available for guests, and includes her tips and secrets to the neighbourhood.

A Growing Partnership Catalogue
Airbnb became the first travel platform in Thailand to sign a Memorandum of Understanding (MoU) with the Thailand Boutique Accommodation Trade Association to bring more than 50 boutique hotels across 15 provinces onto the platform this year. The partnership recognises that creative boutique entrepreneurs are playing an increasingly key role in driving the local tourism ecosystem, and aims to spotlight authentic Thai hospitality, culture and design in boutique hotels.
In June, the company launched Airbnb Experiences in Chiang Mai and the rest of Thailand alongside a panel discussion with the Thailand Community Based Tourism Institute (CBT-I), Creative Chiang Mai and Chiang Mai University. With popular experiences including Thai Traditional Yantra Tattoo and Kow Soy Noodle Making, Airbnb aims to continue supporting the creative and cultural Northern Thai capital as an ever popular global travel destination.

Keep in contact with The Thaiger by following our
Facebook page
.
Never miss out on future posts by
following The Thaiger
.


Read more headlines, reports & breaking news in Bangkok. Or catch up on your Thailand news.

Interested in more property news or buying property in Thailand - check out FazWaz today!

Khao San Road remains empty during the day, night crowds keep the street alive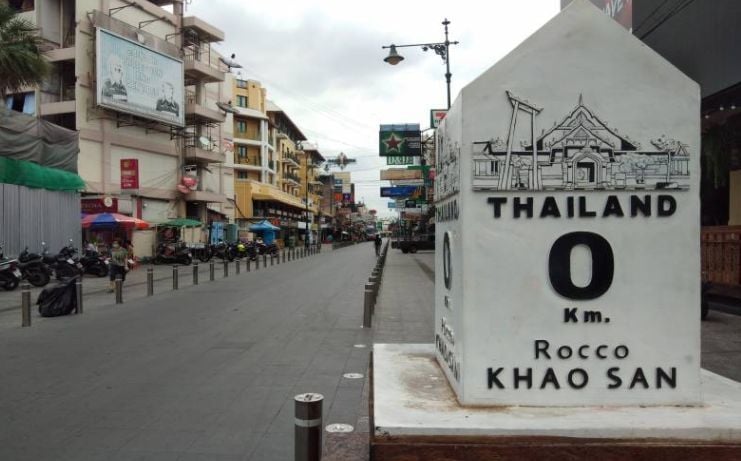 Without foreign tourists at Bangkok's infamous backpacker mecca, Khao San Road has gone quiet. While nights draw local crowds, it's not what it used to be and the once bustling street remains empty during the day time.
While locals frequent the nightclubs and bars on the street, Khao San Road is not nearly what is was like before the pandemic. The deserted street during the daytime is an ongoing problem, according to the head of Khao San trader's association Sanga Reungwattanakun. He says before 5pm, the street is empty.
Before the pandemic, Khao San Road generated a revenue of 1 billion baht each year and 99% of the customers were foreigners, Sanga says. Visiting the street has been considered a "rite-of-passage" for foreign backpackers.
The area is known for being crazy with party hostels, cheap alcohol and balloons filled with laughing gas. It's also known for its eclectic street food like scorpion on a stick. During the day (pre-pandemic), tourists would get massages, go shopping, get some food or grab a drink. (or 2.. or 3…)
Without the foreign tourists, many of the hotels on the street are closed and Sanga says some traders were just too slow to adjust to the new market conditions.
During the lockdown, Khao San Road had a facelift. More than 48 million baht was put into the area for major renovations like leveling out the road and footpaths, adding some gutters and designing space for emergency vehicles.
Since the road's official reopening with a Halloween event in October, local officials have been trying to figure out ways to pump more life into the street. The campaign "Go to Khao San 2435" was recently launched to try to draw more people to the area. Nightly opening hours have been extended to 1am, but the daytime still remains a problem.
SOURCE: Thai Visa
Catch up with the latest daily "Thailand News Today" here on The Thaiger.
Keep in contact with The Thaiger by following our
Facebook page
.
Never miss out on future posts by
following The Thaiger
.
Thai Constitutional Court official files contempt charge against protest leader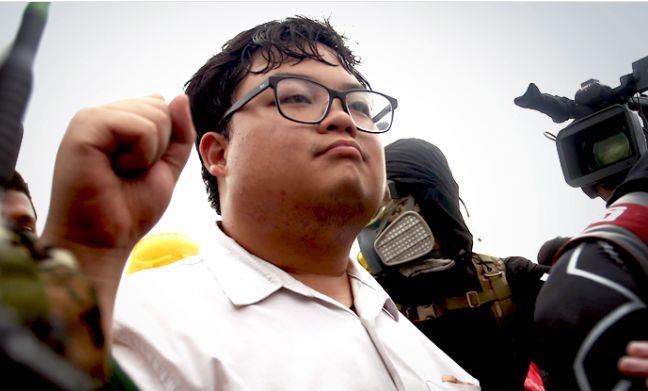 A student protest leader is facing charges of contempt after he made statements on Facebook critical of the Constitutional Court ruling to acquit PM Prayut Chan-o-cha, allowing the Thai prime minister and former Army General to continue occupying a military-owned residence. Critics have argued that allowing Prayut, a retired general, to say at the Army residence is a conflict of interest.
Director of the Constitutional Court's litigation office and police officer, Montri Daengsri, filed the charge against pro-democracy protest leader Parit "Penguin" Chiwarak. Montri says the Facebook posts made by Penguin were defamatory to the court and had tarnished its reputation.
In addition to the Facebook posts, Montri says the protest leader made an offensive speech following the court ruling at the Lat Phrao intersection in Bangkok. He says the speech was defamatory and violated Thailand's Criminal Code. Police are investigating the claims to determine if charges should be pressed.
Prayut occupies a military reception house at the 1st Infantry Regiment residential area on Phahon Yothin in Bangkok, according to the Royal Thai Army. Tenants in army welfare houses have to pay for utility bills while those who live in the reception houses, like retirees, do not pay for household expenses and the utility bill is covered by the Army.
The Constitutional Court ruled this week that Prayut did not violate the Charter by occupying the residence. The court says under military regulations, former officers can remain at their Army residence after their retirement at the discretion of the Thai Army commander.
SOURCE: Bangkok Post
Catch up with the latest daily "Thailand News Today" here on The Thaiger.
Keep in contact with The Thaiger by following our
Facebook page
.
Never miss out on future posts by
following The Thaiger
.
Schoolgirl bursts into tears meeting Panasaya, fearing for activist's safety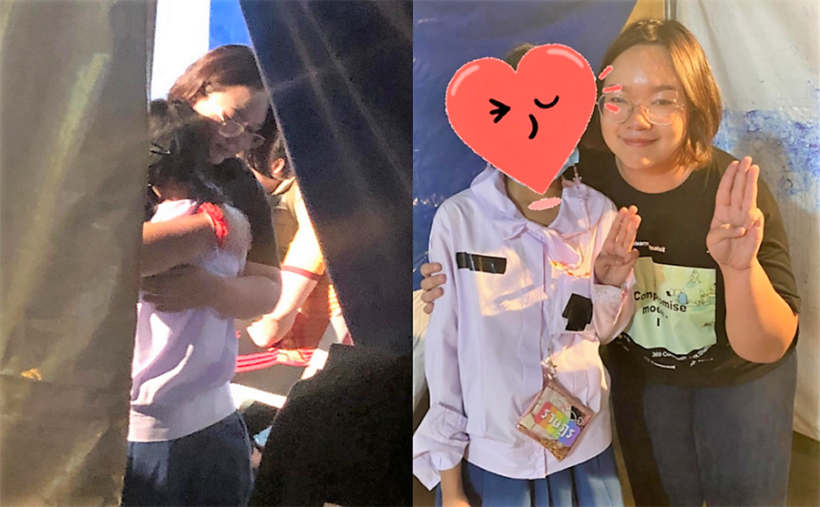 Protest leader Panusaya Sitthijirawattanakul, aka, "Rung", has been pictured consoling a young schoolgirl who broke down in tears, concerned about the activist's safety. Rattapol Kaiipah Promsuwan, who witnessed the exchange, has shared a photo of the moment on social media. She says the girl, who is in Grade 6 (making her around 11 years old), had gone to the organisers' area during Wednesday's rally at the Lat Phrao intersection in Bangkok. There, she asked to meet Panusaya, a hero of hers.
The girl's sister says her sibling has an interest in politics and is concerned about reports that Panusaya faces lèse majesté charges. Thailand's lèse majesté law prohibits insulting, defaming or threatening the nation's revered Monarchy, and carries a punishment of up to 15 years' imprisonment. During her meeting with Panusaya, the girl cried for half an hour, with the student activist trying to console her, and a Facebook photo showing her hugging the child.
Panusaya has received a new summons from the Technology Crime Suppression Division, as a result of a police complaint lodged by royalist supporter, Nitipong Honark, a music composer. She is now being summonsed on December 9, to hear additional charges of lèse majesté and violating the Computer Crimes Act .
Meanwhile, the BBC has named her in its list of the world's 100 most influential and inspirational women of 2020.
SOURCE: Nation Thailand
Keep in contact with The Thaiger by following our
Facebook page
.
Never miss out on future posts by
following The Thaiger
.