Thailand's creative entrepreneurs funding passions through Airbnb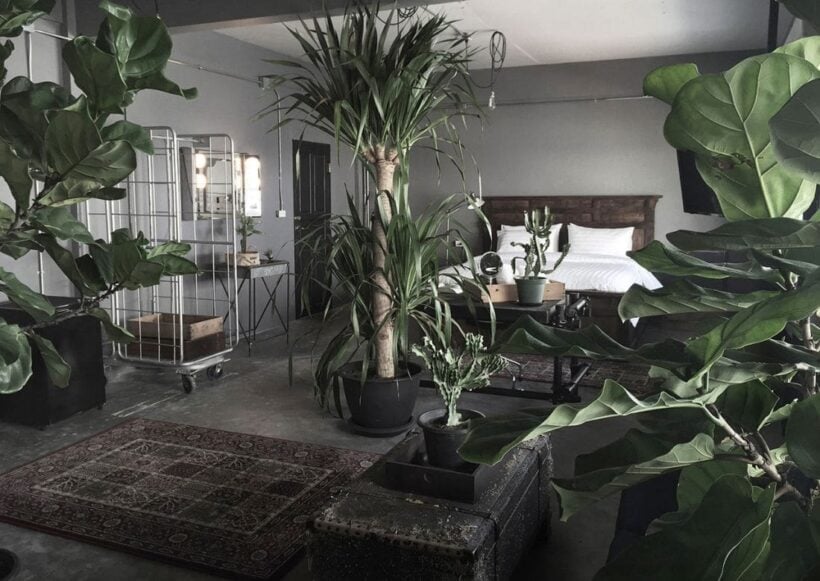 2,000 Airbnb Homes and Experiences hosts in Thailand are members of the Creative Community
25% of all creative Thai hosts are based in Bangkok. One in every five Thai Experience hosts are from the arts, music, fashion or entertainment industries.
Like tourism, which now accounts for more than 10 percent of the world's global GDP, the creative economy is thriving worldwide. In Thailand, new Airbnb data shows that there are 2,000 passionate Airbnb hosts in Thailand who work in the creative industry.
These creative entrepreneurs, many of whom live in cities and work away from home for extended periods, are embracing digital and technology platforms to help support themselves, fund their passions and showcase their creative work.
Most share their extra living space through Airbnb Homes, setting their own listing prices and keeping 97% of all revenue. In fact, 60% of all creative Home hosts globally say Airbnb has helped them afford to stay in their homes. Others share their passions and craftsmanship by hosting Airbnb Experiences, handcrafted activities for small groups of guests. They set their own listing prices and keep 80% of all revenue earned, while gradually building a following for their creative work.
"Thriving creative communities are essential to vibrant, inclusive economies such as Thailand. Airbnb is proud of the supporting role we play as a technology platform that leverages the growing interest in travel to promote local culture and creativity, while nurturing tourism that is local, authentic and sustainable," said Mich Goh, Airbnb Head of Public Policy for Southeast Asia.

Airbnb's Key Findings in Thailand
Almost a quarter of all creative Airbnb hosts in Thailand are based in Bangkok. They know the soul of Bangkok's cultural scene, and are eager to share the creative and cultural highlights of their city with guests within their very own neighbourhoods.
According to Airbnb's Healthy Travel and Healthy Destinations 2018 Report for Bangkok, 78% of all Bangkok hosts offered recommendations for cultural activities to their guests. Half of all cultural activities recommended are located within a 20-minute walk of their listing, encouraging guests to venture beyond popular tourist areas and explore the local, authentic side of Thailand's neighbourhoods.
In addition, one in every five Airbnb Experiences in Thailand are creative-based — rooted in the arts, entertainment, fashion or music.
60% of all Airbnb Experiences hosts in Thailand are women, reflecting UNESCO's observation of the inclusivity of the creative sector toward young people, women and small businesses.
Meet Creative Airbnb Host, Ananda Chalardcharoen
An avid Airbnb user and traveler, Ananda Chalardcharoen enjoys seeking unique and attractive on Airbnb on her travels. That's why when she had the chance to be a host herself, she quickly jumped at the opportunity.
Today, Ananda is the owner of The Mustang Nero Hotel – a quirky boutique hotel tucked away in Bangkok's Sukhumvit soi 46. Housed in a renovated old commercial building, the hotel blends chic simplicity with a raw vintage aesthetic. Ananda's background in fashion design clearly inspires the hotel's zany tropical-themed interior. Each of the hotel's ten rooms is intricately decorated and named after a unique animal, from 'The Zebra Song' to 'Black Bird' and 'The Lion Sleeps Tonight'.
"The Mustang Nero Hotel is one-of-a-kind. I've put a lot of effort into the design and décor to ensure our guests have a truly unique stay, and at the same time I hope to showcase a creative side of Thailand to my guests," Ananda shares. "Airbnb is the primary online platform we use. I feel like we have grown together – Airbnb has been essential in helping The Mustang Nero Hotel reach customers and grow as a business. I would say 95% of our bookings today come through Airbnb."
Located in the heart of the city, The Mustang Nero Hotel offers guests a mini green oasis with lush foliage artfully planted throughout the hotel. Having grown up in the Phra Khanong area, Ananda loves to share local insights and knowledge with her guests. A self-curated local guidebook in Thai, English and Chinese is available for guests, and includes her tips and secrets to the neighbourhood.

A Growing Partnership Catalogue
Airbnb became the first travel platform in Thailand to sign a Memorandum of Understanding (MoU) with the Thailand Boutique Accommodation Trade Association to bring more than 50 boutique hotels across 15 provinces onto the platform this year. The partnership recognises that creative boutique entrepreneurs are playing an increasingly key role in driving the local tourism ecosystem, and aims to spotlight authentic Thai hospitality, culture and design in boutique hotels.
In June, the company launched Airbnb Experiences in Chiang Mai and the rest of Thailand alongside a panel discussion with the Thailand Community Based Tourism Institute (CBT-I), Creative Chiang Mai and Chiang Mai University. With popular experiences including Thai Traditional Yantra Tattoo and Kow Soy Noodle Making, Airbnb aims to continue supporting the creative and cultural Northern Thai capital as an ever popular global travel destination.

Keep in contact with The Thaiger by following our
Facebook page
.


Find more property for sale and rent across Thailand at Thaiger Property, powered by FazWaz. You can even list your property for free.

Looking to jettison some items before jetsetting away or chartering a yacht? Look no further than Thaiger Classifieds where you can find and post items, work, property and more for free. Be sure to check out YonderTours for things to do in Thailand and tours across the country.

Read more headlines, reports & breaking news in Bangkok. Or catch up on your Thailand news.

Professor: Military government too interested in tourism – not people's welfare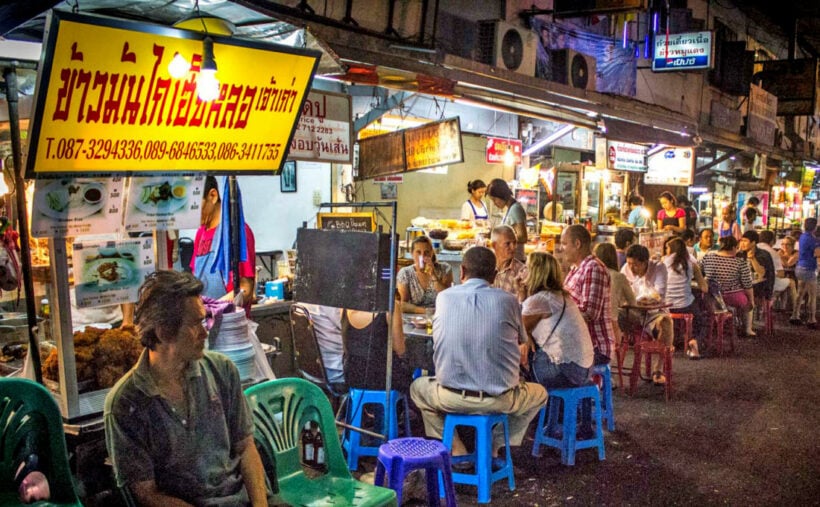 A professor of Rangsit University has criticised the previous military government for focusing too much on tourism and not enough on the welfare of the Thai people. The professor was speaking at Chulalongkorn University at a seminar discussing street stalls and urban development.
She questioned the National Council for Peace and Order's policy of clearing street vendors in all but a few areas such as Yaowarat and Khao San Road that mainly cater to tourists.
She claimed that the NCPO – in power since the coup of 2014 until this year's election – was more interested in economic development through tourism than in the welfare of the public.
Having affordable street food options was not just about tourism, she said, it was vital for poor workers who have migrated from the countryside, adding that it was part of an informal rather than a formal economy.
"For years people had earned their living from selling goods and services, including food, on the streets."
This in turn provided an affordable option to eat for workers who came to Bangkok on for large investment projects. The issue, she said, was not just about tourism but the wider economy that might benefit.
The professor noted that CNN had once called Bangkok the best place in the world for street food but this had changed with the sanitized food trucks that have appeared since stalls and vendors were banned from most areas.
The Thaiger notes that banning street vendors has divided the capital. Many are happy that the sidewalks are easier to navigate, but others – including tourists – have said that the lifeblood and character of the city has suffered.
SOURCE: Naew Na | ThaiVisa Forum
Keep in contact with The Thaiger by following our
Facebook page
.
Stricter controls and paperwork putting brakes on residential property market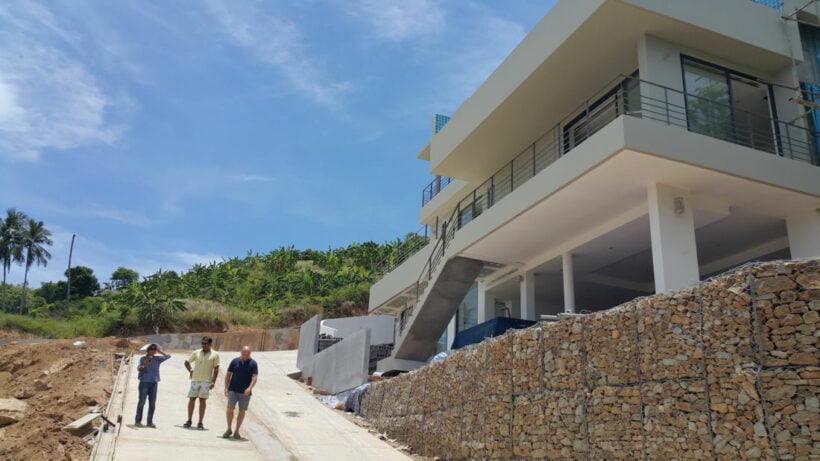 The honorary president of the Thai Housing Business Association, Atip Bijanonda, is tipping the local residential market may fall by up to 10% this year starved of economic confidence, the global economic slowdown and the loan-to-value limits.
But he also believes the situation is far from the situation leading up to the 1997 economic collapse.
The Greater Bangkok residential market is now valued at 372 billion baht (in 2018). That's a rise of 29% compared to the year earlier. So the drop this year is off the back of a very successful 2017.
For this year the market has fallen by 5%, according to the Thai Housing Business Association, with the largest declines in Q2, in retaliation to the LTV limits taking on April 1.
Some of Thailand's major developers are now shelving some projects as the market soaks up a glut of properties constructed over the past two years.
Three property associations – the Housing Business Association, the Thai Condominium Association and the Thai Real Estate Association – are having meetings with the finance minister discussing the current property market.
Topics for discussion are the improvement in property regulation, construction permits, licences and stricter controls over developers and lending. The associations also want to discuss the current delays on Environmental impact assessments (EIAs). They say that since the responsibility for EIAs was handed over to the Bangkok Metropolitan Administration from the Office of Natural Resources and Environmental Policy and Planning in 2016, the process is now taking much longer.
Speaking to the Bangkok Post, Kobsak Pootrakool, deputy secretary-general to the PM for political affairs says that stricter lending criteria and the LTV rules are the main factors obstructing mortgage approvals for homebuyers
Keep in contact with The Thaiger by following our
Facebook page
.
A cocktail of beer and insulin blamed for ATM robbery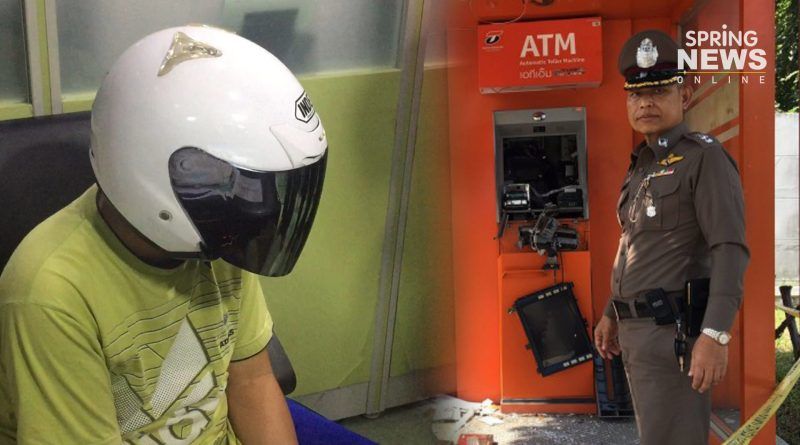 PHOTO: Sanook.com
"After the combination of beer and insulin, Prakit grabbed a metal pole and drove his motorbike to the ATMs."
A diabetic man is blaming his insulin injections after going on an ATM robbery spree. The man had three attempts to break into ATMs in one night, all unsuccessful. The incidents happened in the early hours of October 9. He was was arrested the next day on October 10.
The Sam Dam Police in Bangkok arrested 36 year old Prakit after a short investigation.
He had used a white Yamaha motorbike with no license plates as his "getaway of choice".
Police received information about a man attempting to break into ATMs in the area. He used a metal pole to try and pry the ATMs open, but turns out it wasn't quite as easy as he thought. His efforts contributed approximately zero baht.
The first ATM belonged to Kasikorn Bank, the second to Thanachart Bank, and the last ATM also belonged to Kasikorn Bank. The first 2 ATMs were located near the Bangbon Police Station while the last ATM was located around the Samdam Police Station (possible unwise selections of location).
Police reviewed the CCTV footage and tracked Prakit's route home. They then arrested him and found the motorbike used as the vehicle in the robbery captured by the security footage.
Prakit admitted to attempting to break into the ATMs. He said he'd been drinking 6 to 7 bottles of beer just after having an insulin shot for his diabetes. He told police it made him go crazy "losing all sense of right and wrong".
His sugar level was over 400 so he needed to take the shot right away when he was drinking. After the cocktail of beer and insulin, Prakit grabbed a metal pole and headed to the ATMs.
He insists that he went crazy and lost all sense of right and wrong saying he wore his pants inside out to commit the crime.
Prakit is currently awaiting prosecution.
SOURCE: Sanook.com | Thai Residents
Keep in contact with The Thaiger by following our
Facebook page
.