Authorities play down air pollution problems in Bangkok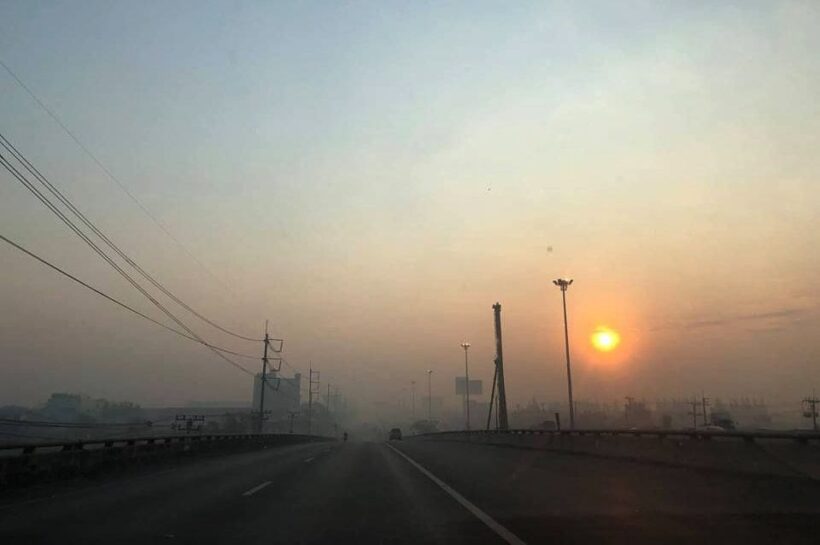 The capital's air pollution situation has worsened today as the quantity of the dangerous PM2.5 particles has risen for the first time to code-red status of above 90 micrograms per cubic metre of air at many locations.
Nearly 10 Bangkok areas at 7.15am this morning were flagged "code red", which is triggered when inhalable particles with diameters generally sized at or below 2.5 micrometres reach 90 micrograms per cubic metre of air. Another more than 30 areas were designated with the "code-orange" status, which notes that negative health affects are beginning, said a report by the Bangkok Metropolitan Administration (BMA)'s Environment Office's Air Quality Division.
The safe limit of PM2.5 in Thailand is considered under 50 micrograms of PM2.5 per cubic metre of air, whereas the World Health Organisation pegs it at 25 micrograms.
The related state agencies are so far standing firm following their conclusion at a Monday meeting that, as PCD director-general Pralong Damrongthai later told reporters, "the smog is still not critical enough to declare the capital a pollution-control area, which might affect tourism and the business sector."
The agencies were instead recommending other pollution-tackling measures to the PM including an increase in mobile units to detect vehicles with black exhaust smoke in the inner city; checking the condition of city buses; and intensifying rain-making operations later this week, Pralong told reporters.
If the level of PM2.5 rose beyond 90 micrograms per cubic metre of air for three consecutive days, more intense controls on road traffic and construction sites would be imposed, Pralong said.
Those controls could include a measure to reduce a number of cars on road, beginning with a request to civil servants and state personnel to avoid using their personal cars.
SOURCE: The Nation


Read more headlines, reports & breaking news in Bangkok. Or catch up on your Thailand news.
Suspect arrested over 12 year old's rape last Wednesday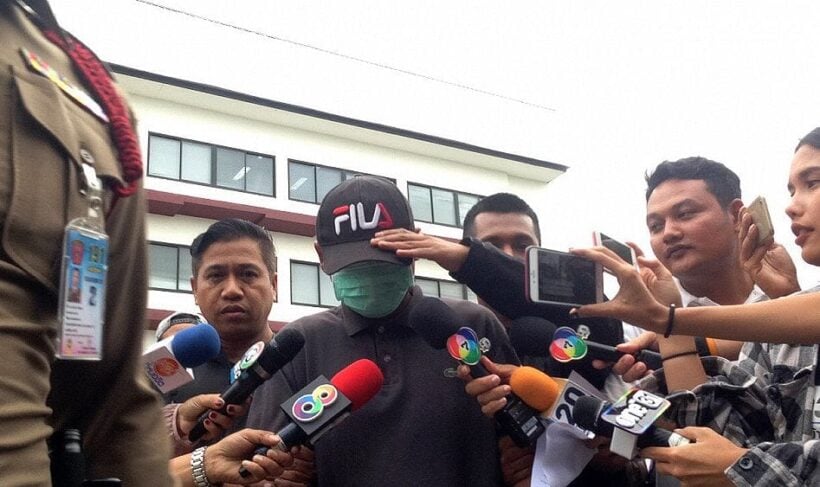 by Supachai Phetchthewee, Khanathit Srihirundaj
"Samruay initially confessed to police that he had raped the girl because he became sexually aroused after taking drugs."
A 42 year old suspect, wanted for the alleged rape of a 12 year old girl in an abandoned building in Bangkok's Bang Kapi district last Wednesday, has been arrested and taken into custody. 'Samruay Jitcheun' was arrested last night while lying low at the Bung Samran community in Ramkhamhaeng area following a tip-off about his whereabouts, police told a press conference this afternoon.
Samruay initially confessed to police that he had raped the girl because he became sexually aroused after taking drugs.
A police probe also found that Samruay had two arrest warrants for two separate theft cases against him: one in Sai Mai precinct and the other in Min Buri precinct, while he had also been arrested twice on charge of taking narcotic substances in Bangkok in 2012 and 2018.
The crime was initially labelled a gang-rape case but a police probe later determined that Samruay was the rape suspect while his male friend, who had accompanied him and the girl into the building at the time, allegedly was there to take drugs – an offence for which he will face separate charges, Samran explained.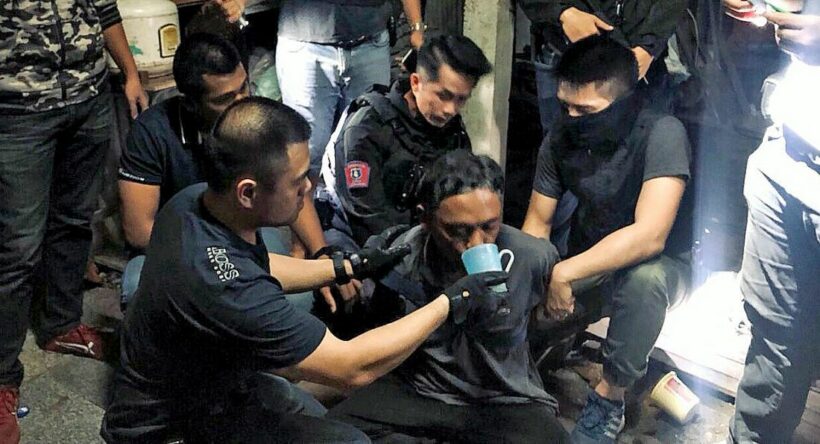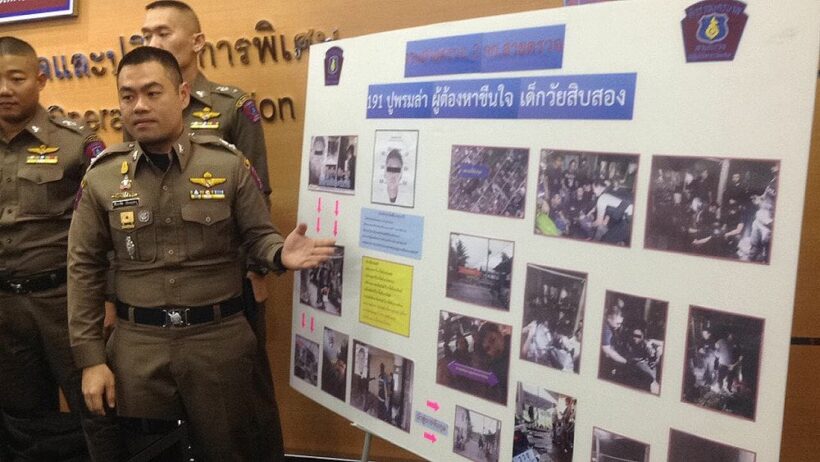 Police said Samruay was known as a family friend of the girl and reportedly gave her a lift to and from school occasionally.
He has been charged with raping a minor under 15 and "taking away" a minor from parents for a lewd act. On Wednesday, the day of the alleged attack, Samruay – who was involved previously in a drug crime and has no permanent job – showed up at the girl's house in the evening after having been out of contact with the family for a month.
Finding the girl alone at home, he allegedly lured her to go with him to buy snacks. The girl's mother was unable to locate the teen for hours before she showed up in her neighborhood late at night and told her mum she had been raped.
The mother and daughter filed a complaint at the Hua Mark Police Station, after which investigators inspected the alleged crime scene in an abandoned building at the end of Ramkhamhaeng Soi 81/4 in Bang Kapi district, and found traces of semen on a mattress.
According to the Women and Men Progressive Movement Foundation, which provides aid and legal consultation to victims of sexual assault or harassment cases, half of all rapes in Thailand as reported in 158 national news stories in 2011 were committed by family members (father, step-father, grandfather or brothers) or acquaintances (neighbour, friend, teacher or monk).
Only 33 per cent of such cases were committed by strangers.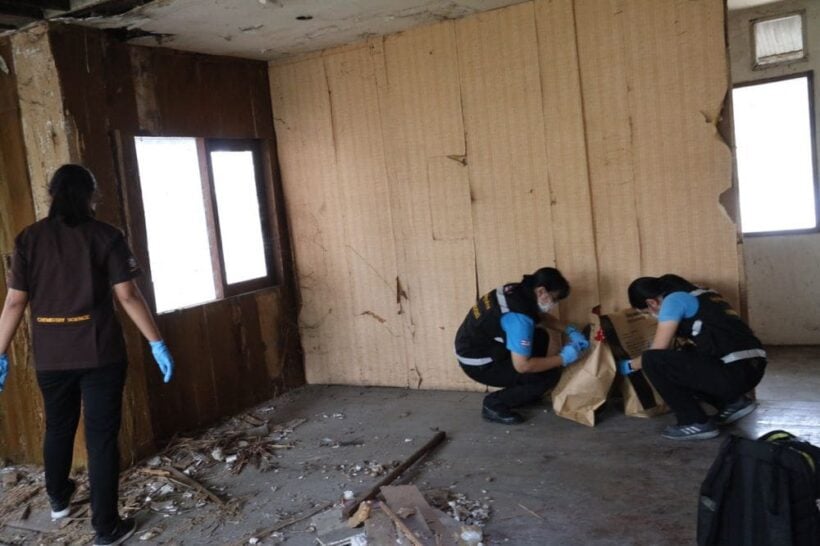 SOURCE: The Nation
Woman falls to her death from Bangkok hotel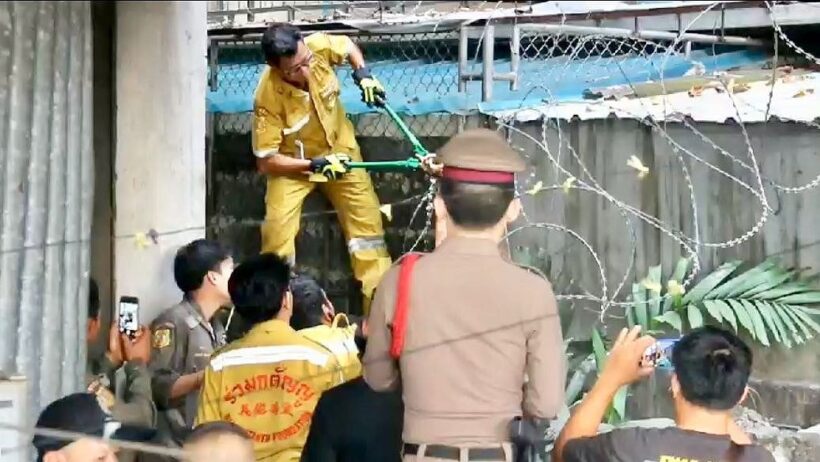 A Portuguese woman has died after an incident at a Bangkok hotel in the Maha Preuktharam sub-district this morning.
The 24 year old was found dead around at 8am Sunday morning after falling, or jumping, from a sixth floor open deck of a the hotel.
Bang Rak police deputy inspector Pol Captain Thanapat Suwannak says the body of the foreign tourist, later identified as Maceiras Rijo Vera, was found entangled in a barbed-wire fence at the base of the hotel.
The hotel is on Maha Nakhon Road in Maha Preuktharam sub-district.
Police determined that she was sharing a hotel room with her elder sister on the third floor. At this stage Police suspect she committed suicide but the investigation is continuing.
CCTV footage reportedly shows that she went to the open deck to perform her yoga at around 5am.
The woman's body was sent to the Police General Hospital for an autopsy.
The Portuguese embassy was contacted and asked to co-ordinate the transport of her body back Portugal.
SOURCE: The Nation
Fake visa stamp gang arrested in Nonthaburi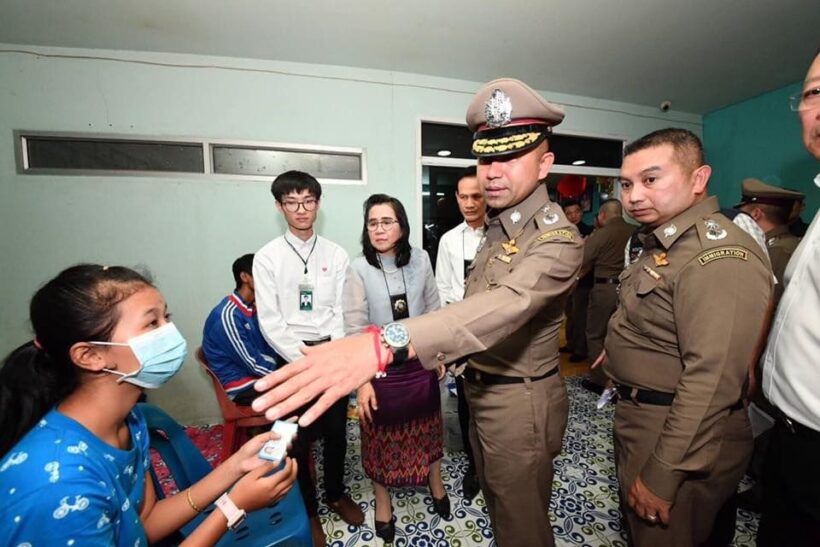 PHOTO: Immigration Bureau
Two Thais have been arrested over fake visa stamps being used at a foreign employment agency in Nonthaburi, northern Bangkok, yesterday.
The Immigration Bureau reports that the Nonthaburi Immigration Office was notified of the allegedly fake visa stamps.
Lt Gen Surachate Hakparn led a team of officials to search CBS World Company, a foreign worker employment agency. Officers arrested two suspects, a Thai man 60 year old Surawut Sintawacheewa and a 42 year old Burmese woman name Namfon.
Police have also seized 489 passports and 29 fake visa stamps.
The pair confessed that they have been providing fake stamps for more than 10 years.