Thailand's hotel industry pushing ahead with recovery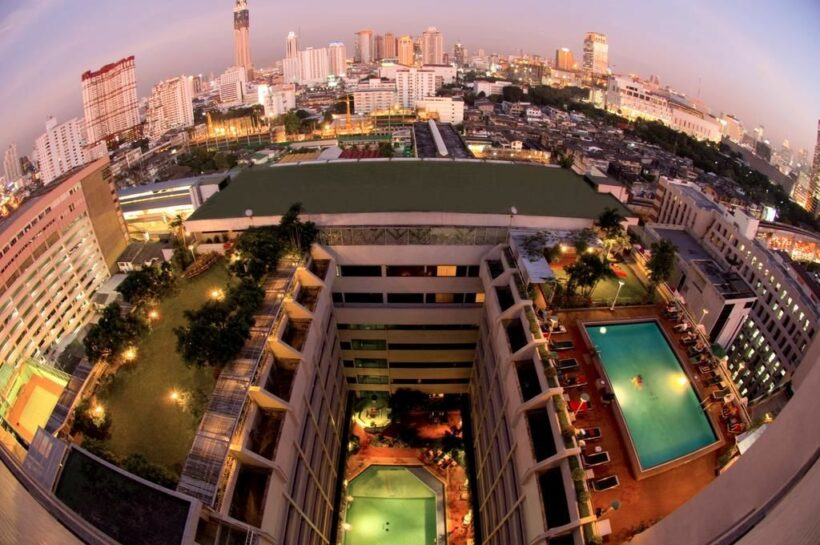 Optimism is building in some corners of the hospitality industry as Thailand pushes ahead with it Covid-19 recovery phases. Occupancy rates in at least Bangkok and Phuket are likely to bottom out soon with the lifting of travel restrictions, according to JLL Hotels & Hospitality Group.
Thailand's hotel industry is now entering a recovery phase following the country's decision to issue a partial easing of lockdown measures, including inter-provincial travel restrictions. There is an expected surge in domestic travel and tourism with the reintroduction of domestic flights, and the slow opening of international borders in the coming months.
The country's tourism and hotels sector has been significantly impacted since the first reported case of Covid-19 in Thailand on January 13, 2020.
"With the country introducing a government-directed lockdown and placing strict limitations on domestic and international mobility, revenue per available room trended downward during the first four months of 2020, led by declines in occupancy."
However, optimism of a gradual recovery remains high for both markets, given strong domestic and global brand recognition and a mature hospitality sector well-prepared to align with stringent health and safety guidelines introduced by The Tourism Authority of Thailand 's "Amazing Thailand Safety and Health Administration program.
"In 2019, Bangkok was named, for the fourth consecutive year, as the most popular travel destination in Mastercard's Global Destinations Cities Index, while Phuket was rated the #2 Most Popular Asia Destination by TripAdvisor."
Chakkrit Chakrabandhu Na Ayudhya, Executive VP, Investment Sales, Asia Pacific, JLL Hotels & Hospitality Group says that Thailand's hotel industry is a bellwether market in global and regional hospitality circles.
"Its Covid-19 recovery will be closely observed by operators and investors. With both government and bank support, we're optimistic a market like Bangkok, with its well-balanced offering to business and leisure demand, will be amongst the first hotel sectors regionally to display meaningful recovery, whilst Phuket will take relatively longer as it relies more on international and leisure demand."
The maturity of Thailand's hotel space, as well as bank and government support so far, have helped the industry alleviate the full impact of Covid-19, despite wide-spread issues with cash flows and fixed operational overheads. JLL expects fewer distressed asset sales in Bangkok compared to other markets in Thailand due to robust balance sheets held by many owners. Investors have been looking for opportunities in Thailand, with greater interest expected initially from developers and private equity firms who tend to be less risk-averse as the recovery gains momentum.
According to JLL's Hotels & Hospitality, operators and investors in Thailand's hotel industry should also consider several factors to optimise their recovery strategies:
Critically evaluate hotel positioning and segmentation mix in light of extensive current supply and future pipeline.
Calculate breakeven occupancy and factor in gradual demand ramp up, taking into consideration potential travel bubbles being considered by the Thai government.
Focus on brand, operating and distribution partners when setting out a differentiating strategy to the local market, whilst following the opening of borders carefully.
Take advantage of the government's domestic tourism promotion to help restart operations and build local customer loyalty; launch staycation packages to take advantage of pent up domestic demand
Look for every opportunity to get guests ready for post-Covid-19 travel, embrace the restrictions and set up health and safety protocols for the reopening.
SOURCE: JLL
Keep in contact with The Thaiger by following our
Facebook page
.
Bangkok's Ying Charoen wet market reopens after fire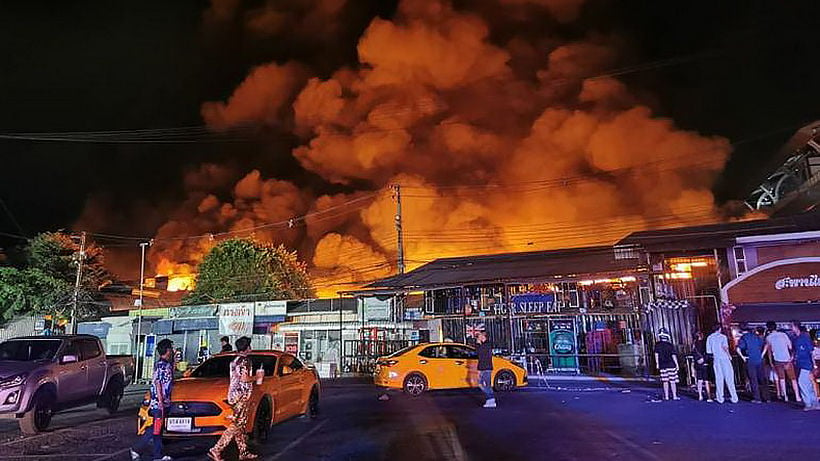 Most of the Ying Charoen market in Bangkok's Bang Khen district reopened after fire destroyed about 160 stalls. Earlier estimates put the number at around 50 stalls. No injuries were reported. The blaze in the 30 rai compound reportedly began at a bakery at about 3am and quickly spread to nearby stalls. It took firefighters about 2 hours to control the flames.
Officials say about 200 vendors have been affected. They are being allowed to sell their goods in the market's car park for the time being. About 10% of the market structure was damaged and remains cordoned off, as 70% of stalls reopened. There were about 1,500 stalls trading at the 65 year old market, the area's oldest.
One of the structures damaged was a gold shop, whose owner estimated damages would exceed 1 million baht.
SOURCE: Bangkok Post
Keep in contact with The Thaiger by following our
Facebook page
.
Thai nightlife grapples with "new normal"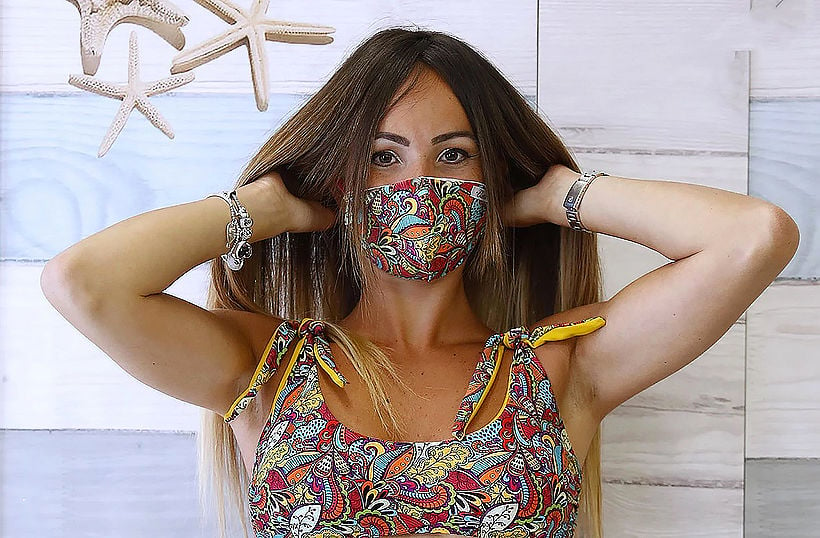 Thailand's nightlife scene is grappling with a 'new normal' as changes upon its recent reopening see facemasks joining the normal bikini wear in red-light districts across the Kingdom.
After being forced to close for more than 3 months in order to stop the spread of Covid-19,bars, karaoke venues and massage parlours are in the latest category of businesses allowed to reopen under new conditions, now that Thailand has gone more than a month without any community transmission of the virus.
The reopening means a return to work for hundreds of thousands of people in the nightlife industry who have struggled to survive. "Bee," a 27 year old dancer, who goes by her stage name at the XXX Lounge in the Patpong district, said:
"I lost all my income. I'm glad that I can come back to work in a job that I'm good at. I'm ok with the mask because it's one of the precautions."
All customers must have their temperature taken before entering, and must give a name and telephone number or register with the Thai Chana app. Inside, everybody must sit at least one metre apart, and 2 metres from the stage. But one British expatriate questioned the need:
"You can take a BTS train in the morning with 200 people on a packed train but then you come into a bar and still have to sit 2 metres apart."
The government has staggered the reopening of public places over several weeks with schools, colleges and universities officially resuming yesterday.
Despite a low death toll (58 out of 3,173 infections- a relatively low number even within the region), Thailand's economy is expected to sink further than any other in Southeast Asia, with the number of foreign tourists expected to drop 80% or more this year.
At the Dream Boy club in Bangkok's Patpong Soi 1, bare-chested men with face shields tried to entice the few passersby off the street, but many businesses remain shut and those who have opened are only seeing a few customers.
"There are bars all over Bangkok that have been open for 10 to 15 years and now they are closed and they are not coming back."
SOURCE: Bangkok Post
Keep in contact with The Thaiger by following our
Facebook page
.
Old Bangkok market damaged by large fire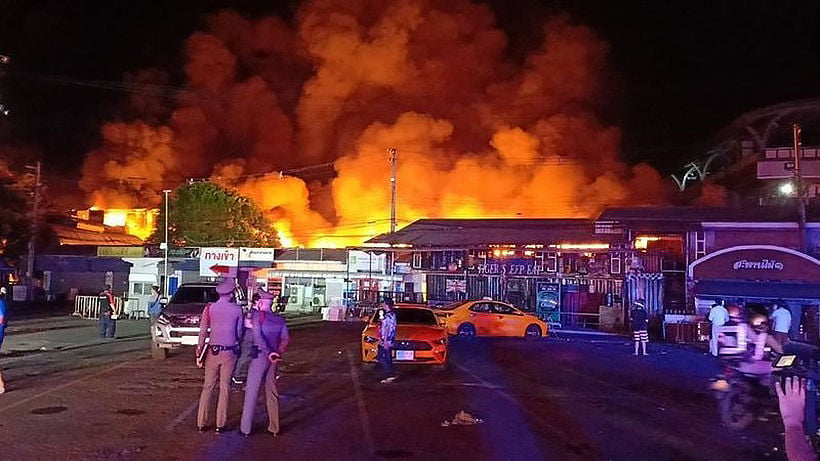 An old Bangkok market was reportedly damaged by a large fire early this morning, taking over 20 fire trucks and at least two hours to put out the blaze.
Ying Charoen Market, in Bangkok's northern Bang Khen district, saw vendors fleeing the flames and taking their merchandise with them after firefighters were called to the scene at 3 am. The fire, which took down the areas' oldest market, reportedly left no injuries due to the market being closed at the time. Investigators this morning are still trying to determine the cause of the fire.
A 33 year old market employee, said the fire destroyed about 50 stalls in a part of the market selling miscellaneous goods. The market, which is made of wood, has about 1,500 stalls in total. He said it was the first fire at the market in its 65 years of being open.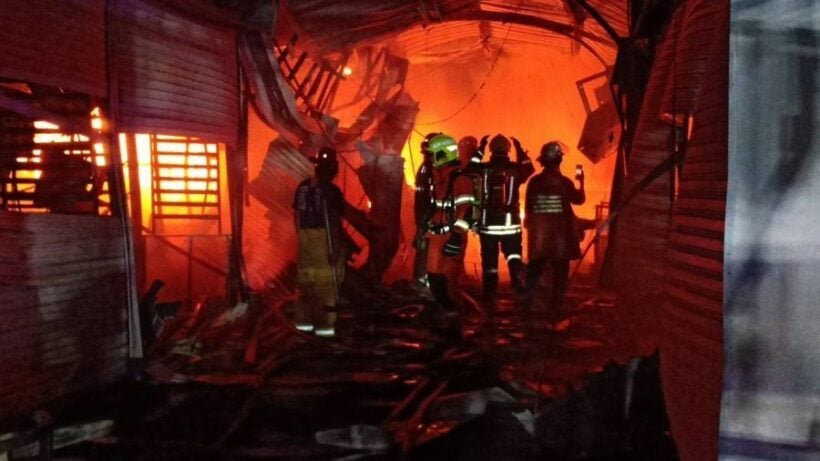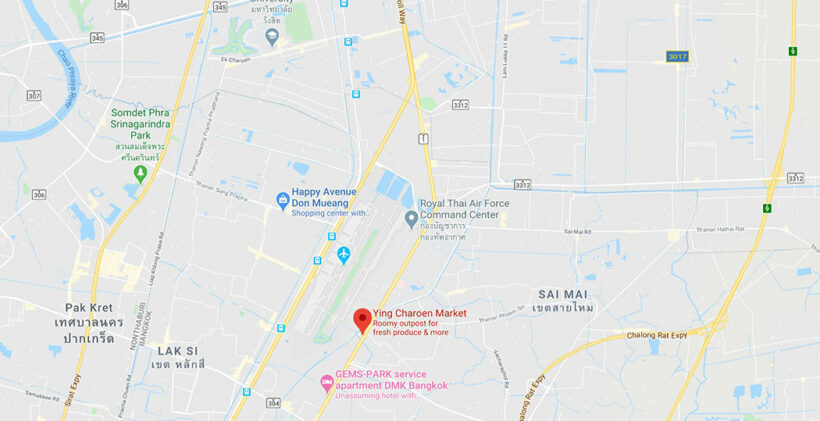 SOURCE: Coconuts Bangkok | Nation Thailand
Keep in contact with The Thaiger by following our
Facebook page
.