Thai tourism cavalcade rolls into town to get feedback on Phuket Model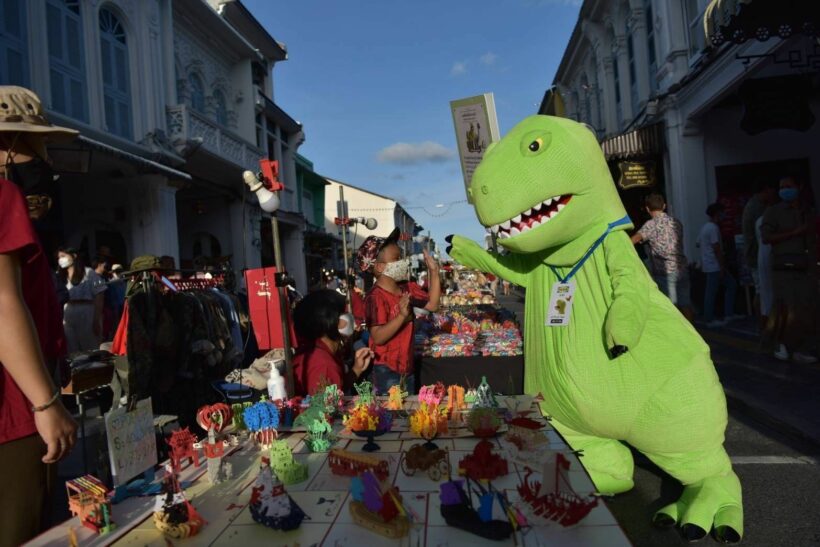 The who's who of Thai tourism toured Phuket over Saturday and Sunday speaking to local tourism players and local officials about the situation on the island and gather some feedback about the so-called "Phuket model" which had been proposed to open the island to limited tourism from October 1. Ironically, the delegation rolled into town when the island was probably at its busiest since the island's international airport was closed back in April, due to the 4 day long weekend.
To start off, both the head of the Tourism Authority of Thailand and the Tourism and sports minister made it clear that the October 1 starting date for any final model to re-introduce tourism to Phuket, was unlikely to be met.
The weekend's entourage of ministers, deputy ministers, MPs and officials toured the island, speaking to tourism operators, leaders and residents. Just 2 days ago, the TAT Governor Yuthasak Supasorn said that the launch of the "Phuket model" was likely to be pushed back.
Addressing perceived fears about opening Phuket to tourism, Deputy PM and Public Health Minister Anutin Charnvirakul yesterday called for locals to be "confident as the province aims to navigate and overcome the challenges posed by the global Covid-19 pandemic".
As the cavalcade toured different communities in Phuket, they explained that they'd been dispatched on direct instructions from the Thai PM to gather information and speak to players in the tourism industry to assess how to move forward on re-opening the island. They spent most time in the Phuket Town and Patong communities, the 2 main business hubs in Phuket.
They noted that Phuket Town was still quite bustling with local traffic and business coping quite well, but that Patong was a shadow of its former self with only a tiny proportion of businesses open and the streets empty.
A formal meeting was held at the Baan Kamnan Restaurant on Patong's Thaweewong Rd which was also attended by the Patong Mayor Chalermluck Kebsup, President of the Patong Entertainment Business Association, Weerawit Kreuasombat and Patong business entrepreneur Prab Keesin. There was around 100 people attending the meeting.
Tourism Minister Phiphat said after the meeting… "we will draft a summary of this information and report it to the Prime Minister".
"I believe that the Phuket Model is likely to not start on October 1, mainly due to fear among Phuket people."
He also commented that there would likely be a change to the name "Phuket model" and acknowledged that about 90% of the income generated in the province is from tourism.
Although the delegation were able to witness the impact of the country's lockdowns and border bans first hand, the words "fear" and "patience" kept coming up in the conversations, with the over-riding, risk-averse vibe of the government coming through loud and clear.
"All protocols to be implemented to prevent Covid-19 from being brought to Phuket by a visiting tourist must first be approved by the Centre for Covid-19 Situation Administration."
About the prickly stumbling block of the 14 mandatory quarantine, Minister Phiphat said that all tourists who qualify to travel to Phuket will have to be tested before they depart their home country.
"They will be tested again after they arrive. They will all also be required to serve a mandatory 14 day quarantine period in an Alternative State Quarantine venue." (which would be a selected Phuket hotel)
Delegations also headed to other parts of the island yesterday to gather information and speak to communities.
• Deputy Minister of Commerce Weerasak Wangsupakitkosol visited Nai Harn in Phuket's south to speak to residents about employment and debt issues. He also opened the 'Phuket Tastival & Seafood Gastronomy' event at Palai Pier in Ao Chalong.
• Members of the coalition's Bhumjaithai Party met community and business leaders in Cherngtalay to hear about how the area was coping with the situation. The Cherngtalay community includes Laguna, some of the upmarket beach resorts, a growing number of tourist attractions and a growing shopping precinct.
• Delegation visited the SuperCheap store north of Phuket Town on Thepkasattri Road and spoke to businesses owners.
• Deputy Minister of Agriculture and Cooperatives visited farmers in Paklok, in the east of the island to hear about the issues local farmers and communities are facing.
SOURCES: The Phuket News | Newshawk Phuket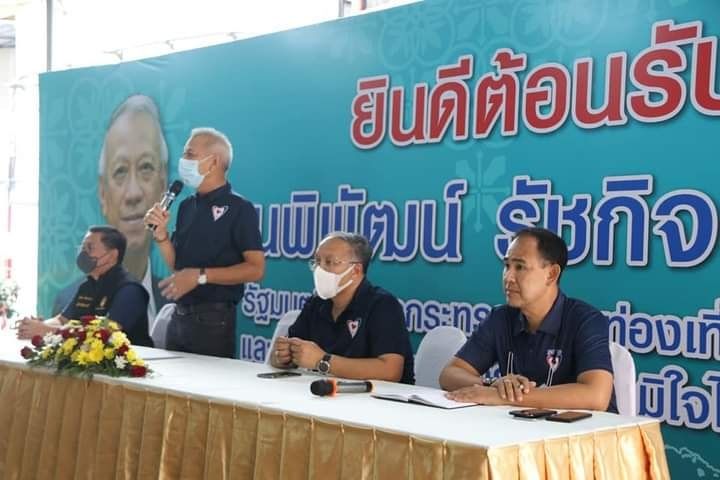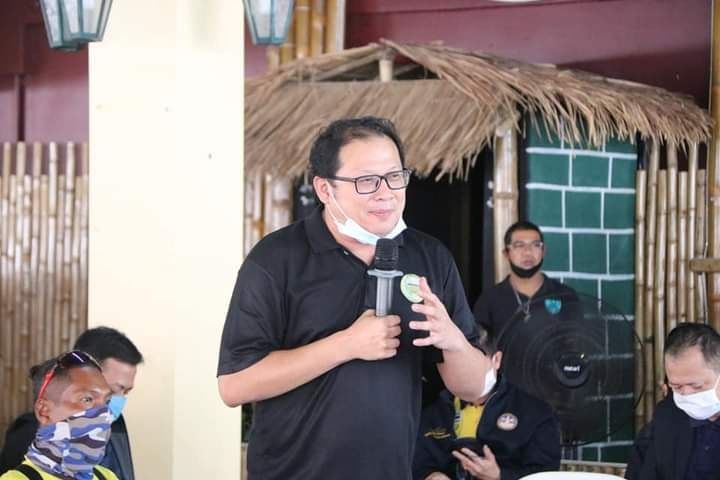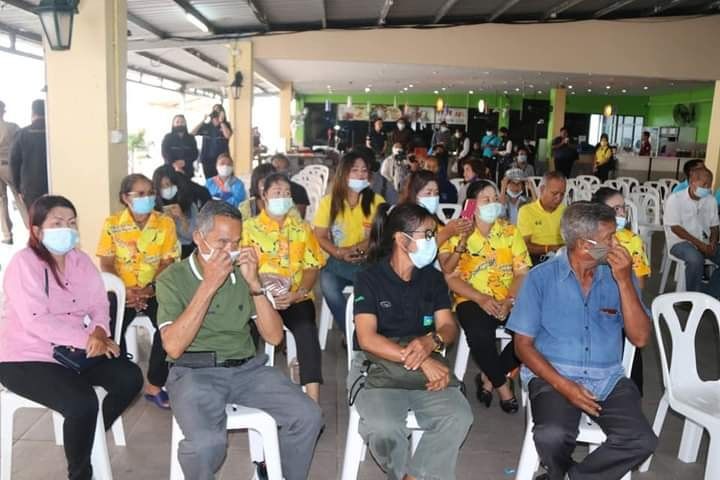 📱 Download our app on Android or iOS for instant updates on your mobile
📧 Subscribe to our daily email newsletter
👍 Like/Follow us on Facebook
🔔 Subscribe to or Join our YouTube channel for daily video updates
Patong official denies wastewater to blame for macro algae bloom along beachfront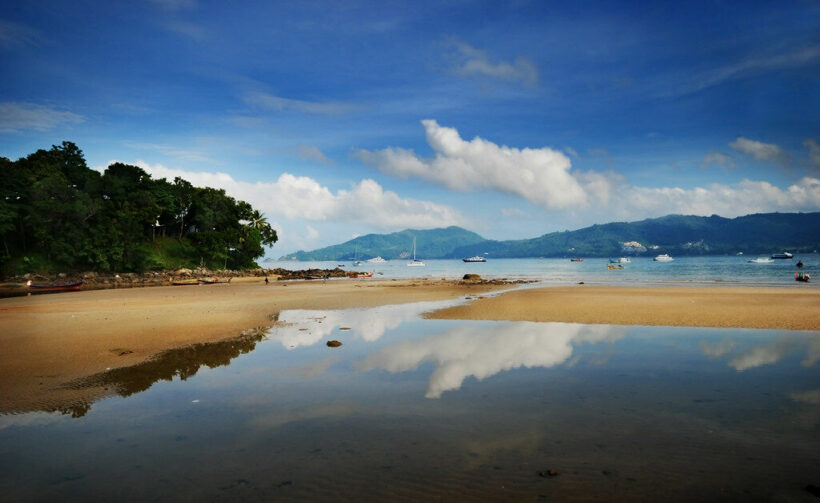 A Patong official is denying that wastewater flowing into the beach's bay is causing a large influx of algae, leading to mass amounts of red sea urchins being stranded on the shore. Nattawut Thepthon, Chief of the Patong Municipality Sanitary Works Division told The Phuket News that the appearance of sea urchins is a natural phenomenon.
He went further by saying the algae form directly from wastewater, refuting that it is a natural phenomenon. Nattawut says the wastewater has been treated, which would not spur the growth of algae. He went on to say that it is regularly tested for contaminants.
"We collect and test samples of the treated wastewater every week, and the result has shown that the water has passed the standard required for treated wastewater."
"After the Covid-19 pandemic began, only a small amount of wastewater has been sent to our treatment plant, as we have only a small number of tourists. much smaller than normal."
"As for many urchins being washed ashore, I have searched the internet to find out the cause of the phenomenon. The algae need nutrition, good weather and suitable sunlight to grow well. Right now, it is summer season, so there is good sunlight for the algae. For the nutrition, I believe that Patong Beach is on a closed bay which is full of food for algae. This is all my personal idea."
But Nattawut did not voice concerns over the impact of untreated wastewater from homes and businesses flowing into the bay that are not connected to the municipality's sewerage system.
SOURCE: The Phuket News
📱 Download our app on Android or iOS for instant updates on your mobile
📧 Subscribe to our daily email newsletter
👍 Like/Follow us on Facebook
🔔 Subscribe to or Join our YouTube channel for daily video updates
Rescue workers remove 4 metre long python from Patong resort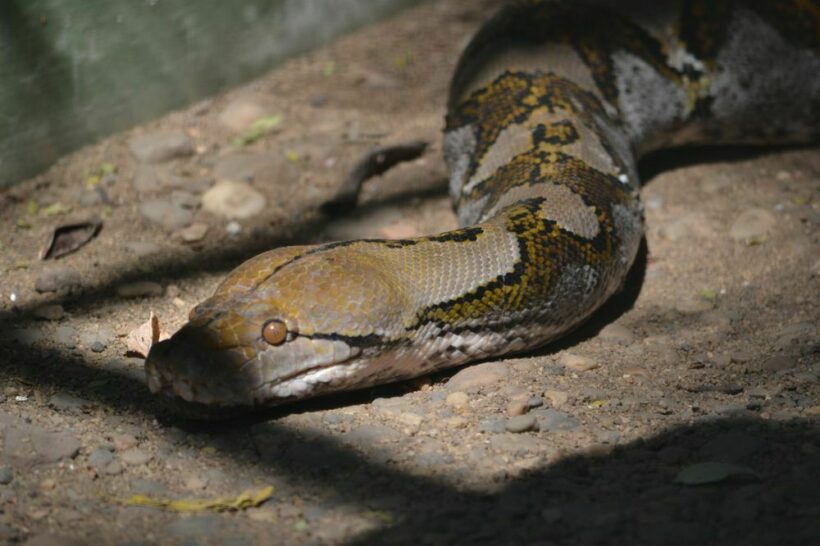 Rescue workers from the Kusoldharm Foundation branch in Patong, Phuket, say they have removed a 4 metre long reticulated python from a resort in Karon. The python was estimated to weigh around a whopping 20 kilograms.
"It was a big old boy. It took all my strength to lift it. A beautiful 4 metre python weighing more than 20kg (approximately) was having a nap behind the building."
With some help from fellow rescue workers, Modell says he soon held the python safely and they removed it from the resort.
"These are beautiful snakes, the orange colour of their eyes are stunning. Although they are non-venomous, I would not attempt to remove a snake of this size alone. One wrong move and I would be in life-threatening trouble."
"The snake bites its prey with its rows of inverted teeth up to and including 52! Then it wraps its body around slowly suffocating its prey! Yes it could easily kill me. That's why we ideally have a minimum of two more people to help deal with it."
Modell also told The Phuket News that he disagreed with the Director of the Khao Phra Thaew Natural and Wildlife Education Centre, who announced last month that all snakes caught in homes would be taken off the island.
"King cobras should not be removed from their natural habitat. The king cobra is the predator snake of the snake world. They eat all the other snakes; monocled cobras and other snakes that do all the biting."
"They do not attack people because they are just not interested in you. They know they can't eat you, so they do not even want to waste the venom."
"Removing king cobras from the wild allows the smaller problem snakes to get bigger, to grow until they become a problem."
SOURCE: The Phuket News
📱 Download our app on Android or iOS for instant updates on your mobile
📧 Subscribe to our daily email newsletter
👍 Like/Follow us on Facebook
🔔 Subscribe to or Join our YouTube channel for daily video updates
Why do foreign men like Thai women? A Thaiger vlogger wants to know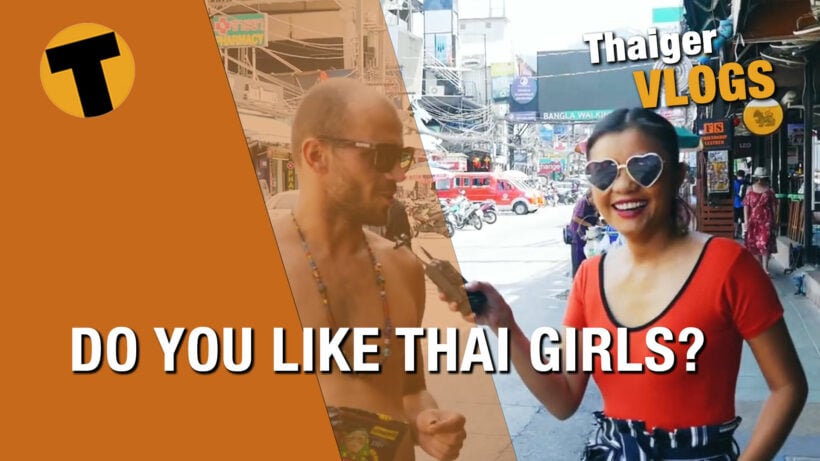 Why do foreign men like Thai women? Bibi, a vlogger for The Thaiger, went out to the Patong walking street in Phuket (before Covid-19) and asked foreign men "do you like Thai girls?"
📱 Download our app on Android or iOS for instant updates on your mobile
📧 Subscribe to our daily email newsletter
👍 Like/Follow us on Facebook
🔔 Subscribe to or Join our YouTube channel for daily video updates