Bringing Thai nationals home is a team effort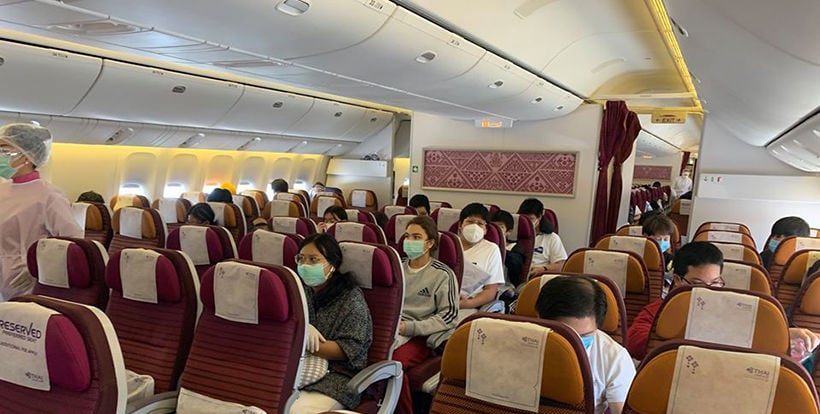 As the world ground to a crawl thanks to Covid-19, things began ramping up at the Thai Ministry of Foreign Affairs, with staff working tirelessly to help Thai citizens abroad get back home. MFA staff are based both in Thailand and overseas and are tasked with assisting Thai nationals during emergencies such as natural disasters or indeed, a pandemic, wherever they are. They will also repatriate their citizens back to Thailand when necessary.
The first repatriation flight originated in Wuhan, China, in February, epicentre of Covid-19 at the time. In an interview with the Bangkok Post, the director-general of the Department of Consular Affairs, Chatri Archjananun, discusses the logistics of repatriation.
"On Feb 4, we came under pressure to evacuate our citizens from the then epicentre of the outbreak. We sought permission from China and sent our staff and doctors by air. Meanwhile, our staff at the Royal Thai Embassy in Beijing drove 1,000 kilometres to Wuhan and did everything at the airport, such as checking in passengers and taking their temperature. It was a blessing in disguise because it was a learning curve and we have a good memory of this mission."
For Thai nationals a bit further afield, the process is slightly more complicated and more expensive. Those living in Latin America for example, provided a challenge for the MFA.
"The flight from Latin America is expensive and complicated. With Covid-19, we could rarely see a way out, but we still managed to make it happen. Some (of those we repatriated) travelled from Latin America to Brazil to Mexico to Netherlands to Thailand. Others headed for Kuala Lumpur and crossed the southern border of Thailand. We have a lot of sympathy for this group because these flights are not free, except the chartered flight to Wuhan sponsored by the private airline."
The MFA also works with various world carriers to ensure flights can be used to repatriate people in both directions.
"When India, Italy, and Russia chartered flights to evacuate their citizens, we asked them to bring Thais back. Meanwhile, when we repatriated our citizens from Sydney, we flew 300-400 Australians back home. We are working together during the crisis."
The logistics of each repatriation mission involves communication between several different government ministries, including the Ministry of Interior, the Ministry of Transport, the Ministry of Public Health, the Immigration Bureau, and the Civil Aviation Authority of Thailand.
"Each ministry sends its staff to clear up unresolved issues at the Centre for Covid-19 Situation Administration. If they remain unsettled, they will be forwarded to the premier. You can see we have streamlined hierarchy, expedited decision-making, and let information flow from a single source."
Chatri says most Thai citizens working overseas don't bother to register with the MFA and this makes record-keeping a challenge. However, as a result of last year's elections held outside Thailand for absentee voters, officials estimate there are around 1.6 Thais living and working overseas. Requests for repatriation must take into account available space in state quarantine. To date, over 83,600 people have been brought back to the Kingdom, part of a daily limit of 600.
"Stranded tourists, the sick, and those whose visas will soon expire are the first group we bring back. Students, monks, and the unemployed are the second group. We also consider other factors, including health risks and fair quotas for all groups. However, no matter how hard we try, we can't cope with the demand of hundreds of thousands of Thai workers in South Korea and Malaysia because we must help others as well."
In the early weeks of the pandemic, a solution needed to be found for hundreds of thousands of Thai nationals returning from South Korea, where they had been working illegally.
"The South Korean government requires them to self-report, or they will be charged and blacklisted. This stance encourages them to come back. They have discussed with us the possibility of increasing the number of seasonal workers in the agricultural sector under contract. For instance, they can spend three or four months working there annually."
Chatri says that despite the challenges involved, MFA workers are committed to helping both their fellow citizens and foreigner nationals return home, but that resources are limited.
"One of Thai returnees said her mother was dying, but the flight quota was already filled. We asked the airline to let her board the flight for emergency reasons to see her mother on her deathbed. She wrote us a thank-you letter, and we posted it on the wall. Some blame us for not picking up calls or using inappropriate words in reply, but we have chosen not to respond. In fact, we have limited resources, including staff."
SOURCE: Bangkok Post
Keep in contact with Thaiger by following our Facebook page.
Never miss out on future posts by following Thaiger.
Covid UPDATE: New cases rise to 1,543, DDC recommends work from home in red zone areas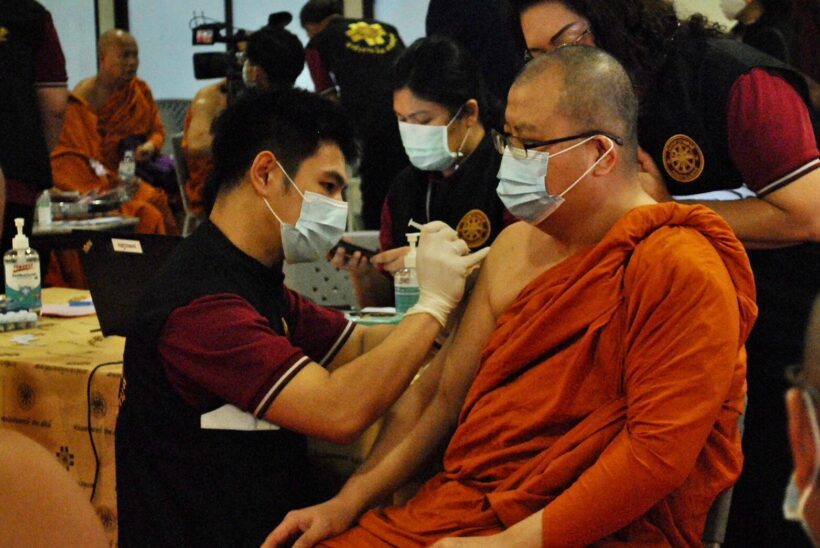 Thailand's Covid-19 infections are still on the rise, with the Kingdom reporting 1,543 new infections in the last 24 hours. Only 3 of those are imported with 1,540 being cases of community transmission. Thailand has now recorded 37,453 infections. 8,973 patients are receiving hospital treatment, 41 of whom have pneumonia.
11 people are currently in a serious condition on ventilators.
1,540 were community cases, most from the hot zone of Bangkok with 409 new infections. Chiang Mai had 278 new cases, Prachuap Khiri Khan 98 and Chon Buri (including Pattaya) 98.
UPDATE: Dr Chawetsan Namwat, the acting director for emergency health at the Department of Disease Control, says that people will need to consider working from home for 2 weeks if they live in a red zone area.
He said that it may be necessary to increase restrictions further to mitigate the upward trajectory of Covid-19 that is expected to rise after Songkran. Those red zone areas include Bangkok, Chiang Mai, Chon Buri, Samut Prakan, Narathiwat, Prachuap Khiri Khan, Samut Sakhon, Pathum Thani and Sa Kaeo.
"To reduce risks, people should work from home after the Songkran festival."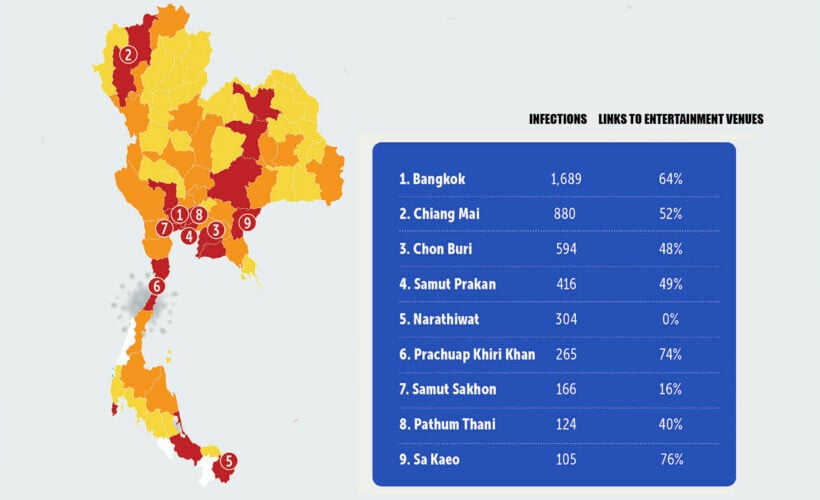 Here's the trajectory of the outbreak since April 1…
April 1 – 26 infections
April 2 – 58 infections
April 3 – 84 infections
April 4 – 96 infections
April 5 – 194 infections
April 6 – 250 infections
April 7 – 334 infections
April 8 – 405 infections
April 9 – 559 infections
April 10 – 789 infections
April 11 – 967 infections
April 12 – 985 infections
April 13 – 965 infections
April 14 – 1,335 infections
April 15 – 1,543 infections

Keep in contact with Thaiger by following our Facebook page.
Never miss out on future posts by following Thaiger.
Bangkok officials issue advice for Covid contacts required to self-isolate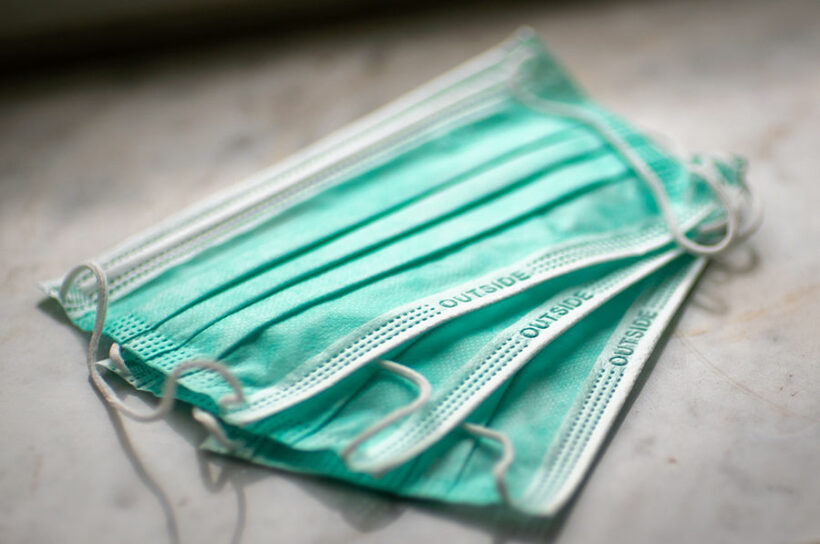 The governor of Bangkok says anyone who has had contact with a Covid-19 patient must self-isolate for 10 days, the incubation period for the virus. Nation Thailand reports that Governor Aswin Kwanmuang has issued advice for those self-isolating, saying they must adhere to the following 4 steps.
1. Sleep in a separate room to other residents
2. Do not eat with other people living in the house
3. Separate trash, as garbage used by a potentially infected person can be a source of transmission
4. Use a separate bathroom where possible. If not possible, the potentially infected person should be last to use the bathroom, washing sinks and the toilet seat after each use
The governor says people who live alone in a house or condo can use a food delivery service, but must wear a mask while in the presence of food delivery workers, as well as washing their hands regularly. Condominium residents must advise the building manager that they are self-isolating and avoid using common areas such as elevators.
Masks should be worn at all times indoors and all residents should observe social distancing while in common areas. Building managers are responsible for instructing residents to observe disease prevention measures and should also undertake regular disinfection of common areas and manage potentially infectious waste appropriately.
Nation Thailand lists the following numbers for those who need further medical advice.
Covid-19 situation at the Bangkok Health Office Hotline (02) 203 2393 or (02) 203 2396 or (02) 203 2883 and (02) 245 4964 (24 Hours)
BKK COVID-19 website hotline (02) 203 2393 and (02) 203 2396 (service hours 8am-10pm)
People with Covid-19 symptoms should contact the Erawan Centre, Bangkok 1646. People at risk of exposure to infectious cases can call the Emergency Operation Centre at 097 046 7549 and the Department of Disease Control at 1422.
Infected patients can get more advice on self-isolation at the Medical Department Hotline 1668, the National Institute of Emergency Medicine 1669 or the NHSO 1330 hotline, 24 hours a day.
SOURCE: Nation Thailand
Keep in contact with Thaiger by following our Facebook page.
Never miss out on future posts by following Thaiger.
Officials confirm Koh Larn will remain open to domestic visitors for now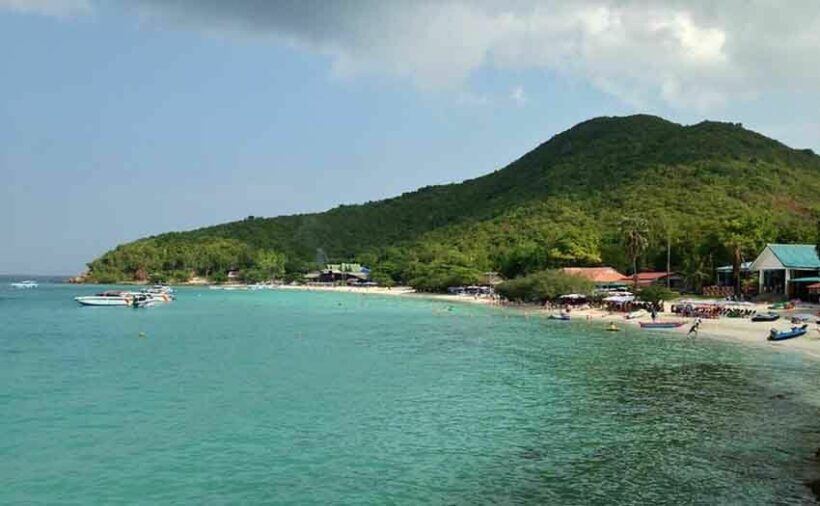 Officials in Pattaya and Koh Larn say there are currently no plans to close the island to visitors despite a man who worked briefly at a local restaurant testing positive for Covid-19. It's understood the worker was employed from April 3 to April 6, before quitting. During his short employment stint, he visited a number of nightlife venues in Pattaya during the course of one evening, before returning to the island. The name of the restaurant where he worked has not been released.
The man was later contacted by contact-tracers and subsequently tested positive for the virus. The Pattaya News reports that the restaurant on Koh Larn was closed for 3 days, with officials testing several people the man had come into contact with. It's understood all have tested negative but are self-isolating for 14 days.
No other infections have been recorded on the island, with officials confirming it can remain open to domestic tourists, with strict disease prevention measures in place, including mandatory use of the contact-tracing MorChana app. Officials have also urged people to comply with mask-wearing regulations, saying a small minority – mostly foreigners – are failing to do so.
There is currently no planned lockdown for the island, with high-risk venues such as bars and clubs already temporarily closed. Restaurants and hotels remain open to domestic tourists and outdoor activities such as boat tours and diving can still go ahead until such time as the Centre for Covid-19 Situation Administration deems otherwise. The province of Chon Buri currently does not have any restrictions in place for those entering or leaving.
SOURCE: The Pattaya News
Keep in contact with Thaiger by following our Facebook page.
Never miss out on future posts by following Thaiger.