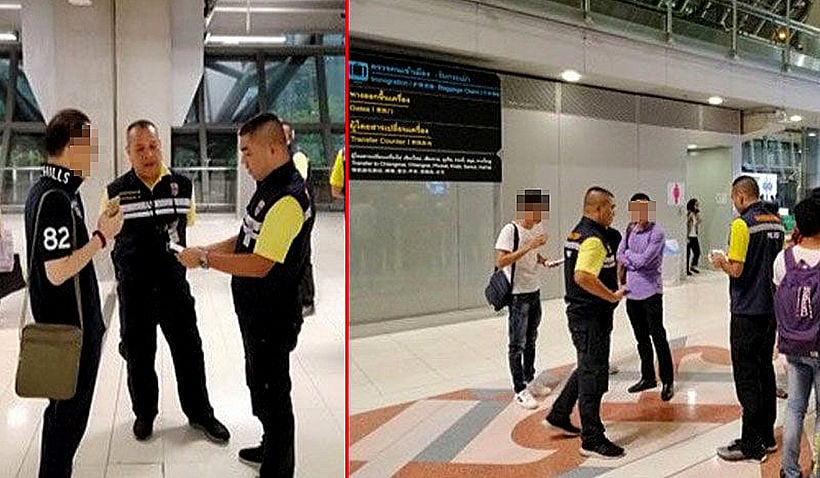 PHOTO: Naew Na
Region 2 immigration police at Suvarnabhumi airport report that they denied entry to 13 foreigners who weren't able to provide proof of funds to support their travelling whilst visiting Thailand. Immigration officials claim the 'tourists' were not visiting Thailand for tourism.
Apart from not being able to provide evidence of sufficient funds, the arriving passengers didn't have travel insurance either.
There were three from India, Myanmar and Ethiopia, and another two from South Korea and Vietnam. Immigration police told Naew Na that they were using the provisions in Article 12, sections 2 and 9, to refuse entry of the passengers.
The 13 passengers were held at the airport awaiting flights back to their home countries.