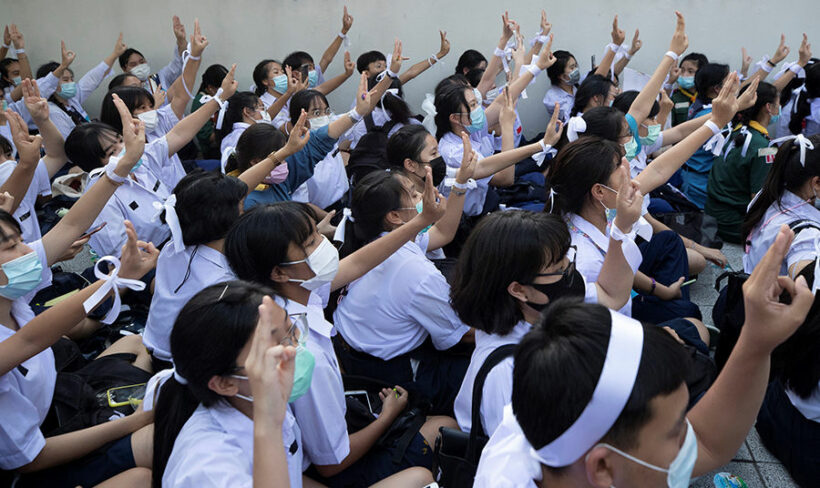 A group of student activists going by the name, "Bad Students", have confirmed plans for tomorrow's anti-government protest in Bangkok, where they will once again call for the PM's resignation. The pro-democracy activists will assemble outside the Ministry of Education building, before marching to the Democracy Monument.
It's understood the protesters will reiterate their 3 key demands: the resignation of PM Prayut Chan-o-cha, a re-write of the constitution, and reform of the Monarchy. In a statement confirming the rally, the group says tomorrow's event is a precursor to a much larger protest planned for November 21.
The group is calling for the PM's resignation, partly because of his appointment of Nataphol Teepsuwan to the position of Education Minister. The students say Nataphol has not taken any action to resolve ongoing issues within Thailand's education system, including the alleged physical abuse and sexual harassment of students by school authorities, and a refusal to listen to their views.
Meanwhile, Bangkok police say they are preparing for tomorrow's rally, where they will be deploying additional female officers to help with crowd-control measures. Spokesman Yingyot Thepchamnong says that, while students have the right to express their political opinions, they must not break the law while doing so.
"We understand that high school students also have the right to express their political thoughts as long as they are not against the law. This movement will also have to be done in accordance with legal procedures."
SOURCE: The Pattaya News