PM distancing himself from party room clashes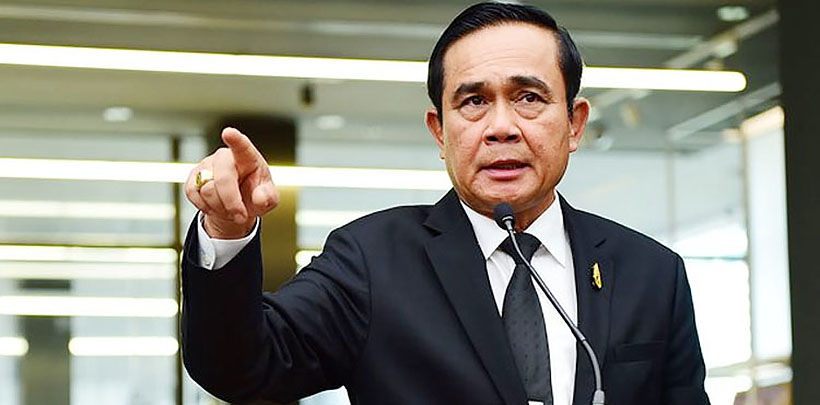 PM Prayut Chan-o-Cha appeared to distance himself from party politics, and internal strife within the ruling Palang Pracharat party, after 18 members resigned en masse to pave the way for the election of a new executive committee, party leader and secretary-general. He repeatedly deflected questions from reporters about speculation that the resignations were intended to replace party leader Finance Minister Uttama Savanayana with Deputy PM Prawit Wongsuwan, who has been the party's chief strategist.
The PM says it's is an internal affair and quite normal for any political party. He says he doesn't want to make excuses, and he will not get involved in internal party politics unless it concerns the Government or the coalition's stability. He told reporters that the conflict within the party should be settled by party members, without the need for him to get involved, and warned the media not to dramatise the issue.
Prayut also made it clear that changes to the executive committee are a separate issue from Cabinet appointments, which concern all parties in the coalition, adding that he has to prepare to address the House of Representatives tomorrow about changes to the 2020 fiscal budget bill.
"Be cool, don't be temperamental. I have been very calm so far because it won't do any good for me to get upset."
Culture Minister Itthiphol Khunpluem says most Palang Pracharat party members don't object to Prawit being elected party leader. Like Prayut, he maintains that a change of the party's executive committee is a normal process.
SOURCE: Thai PBS World
Keep in contact with The Thaiger by following our
Facebook page
.
Opposition questions ministry's plan to buy firefighting helicopters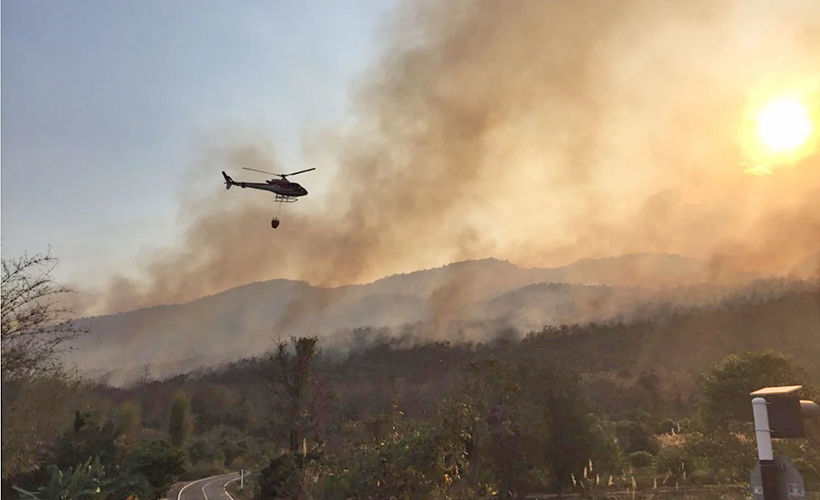 Thailand's interior minister yesterday defended his plan to purchase 6 firefighting helicopters, saying the ministry doesn't have any such helicopters and relies on military choppers to fight wildfires, "which aren't up to the task". Anupong Paojinda was responding to an objection raised by the opposition during yesterday's House debate on the budget bill for the financial year 2021.
"I'm sure those MPs in northern provinces know that the best the military helicopters borrowed for fighting wildfires ever did was carry water to pour on the fires, without sufficient accuracy in target identification."
Wildfires are common in Thailand's North, especially during the annual "burning season," usually February through April, when farmers burn their crop fields in preparation for the next growing season. The minister said up to 6 wildfire-fighting helicopters are needed because they would be used in rotation to allow regular maintenance.
The Pheu Thai Party MP for Chiang Rai said the ministry's plan to purchase 2 helicopters for fighting wildfires this year, at a cost of 1.8 billion baht, isn't worth it, as the country already has more than 300 helicopters. The Department of Disaster Prevention and Mitigation plans to buy the 6 helicopters by 2022, an outlay he said is unnecessary and should be scrapped. He says the order was made to help a private company win a lucrative contract at a time when Anupong was serving as the army chief.
Anupong responded that the DDPM is responsible for picking the helicopter supplier via a transparent and accountable bidding process, and that as long as the company that wins the bidding strictly follows the law, there is no problem. He vowed to take legal action against anyone found acting illegally.
SOURCE: Bangkok Post
Keep in contact with The Thaiger by following our
Facebook page
.
New 'Progressive Movement' party plans to take on local elections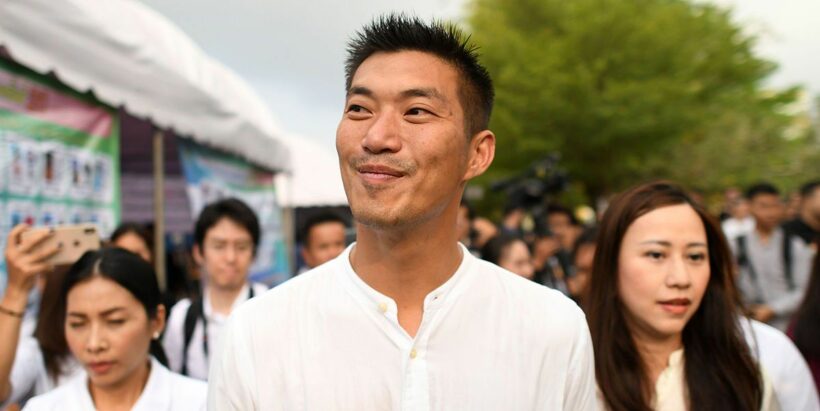 Thailand's elections may look a bit different as some candidates, who normally campaign in local elections, are banding together to form a new 'Progressive Movement.' The move comes despite the Constitutional Court banning its founder, Thanathorn Juangroogruangkit, along with other executives, for 10 years after being involved with the Future Forward Party that was disbanded earlier this year.
The banning hasn't swayed Thanathorn's determination to continue the campaign to help Thailand move towards further democratic reform as he is now aligning himself under the new Progressive Movement. He reportedly is planning to field candidates in local elections such as tambon administration organisations and provincial administration organisations. Thanathorn made the announcement in Phuket with many former Future Forward Party members.
"We are in Phuket today to persuade the Phuket people to walk together with us. We will field our candidates in the election of 5,320 TAOs, 76 PAOs, 2,454 municipalities, the BMA and Pattaya City."
SOURCES: Bangkok Post|Nation Thailand
Keep in contact with The Thaiger by following our
Facebook page
.
Redshirt activist acquitted, freed after nearly 4 years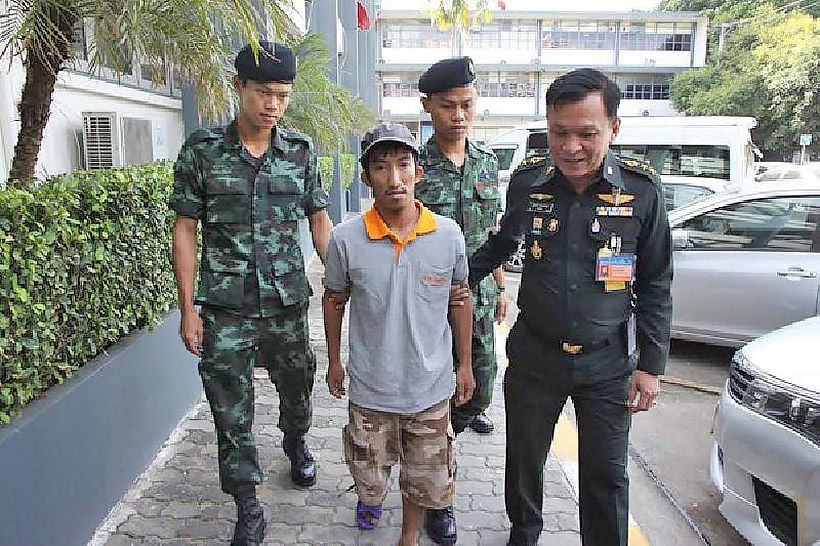 Activist Thanet Anantawong has been acquitted of national security and computer crime charges after being detained for almost 4 years. He was charged over 5 Facebook posts made in 2015, criticising the now defunct National Council for Peace and Order, and the army.
The posts were critical of the late Privy Council president and former PM Prem Tinsulanonda, and the army, for the death in custody of Suriyan "Mor Yong" Sucharitpolwong, who was accused of insulting the monarchy. The army claimed he died of a "bloodstream infection."
Thanet also alleged corruption at the army-run Rajabhakti Park in Hua Hin. Some of the posts encouraged people to float kratong (traditional Thai floating offerings) to expel dictatorship, and to wear red shirts to the park as an act of protest. The charges claimed the posts caused people to dislike the government, leading to protests to topple it.
Lawyers for Human Rights, who handled the case, say the court reasoned that while Thanet may have had different views from those in power at the time, he acted constitutionally. Quoting a translation of the verdict, they say…
"The court believes his expression of opinions was not intended to stir up sedition or disobedience among people to the extent it could cause unrest in the kingdom or law violations. It was legitimate free speech. Since the witnesses and evidence of the plaintiff do not carry sufficient weight to warrant a guilty verdict, we've dismissed the charges."
It's been 4½ years since Thanet was charged, and he was detained for 3 years and 10 months, or 1,396 days, including for the "offence" of boarding a train to the Rajabhak Park in Hua Hin as a symbolic gesture against alleged corruption in the park's funding by the army. His case was tried in a military court but only 3 witnesses were heard. Since he failed to report when summoned (but changed his mind later), he was denied bail.
The case was then transferred to a civilian court last year, delaying the trial by almost a year. The hearing of all witnesses finally ended in May.
While in custody he lost his father and was not permitted to meet with him before he died.
Now 30, Thanet is from the central Uthai Thani province, north of Bangkok. His mother died when he was 8 and he worked as a labourer for several years like his father. After competing primary school he worked as a motorcycle taxi driverin Bangkok. He joined the red-shirt protests in 2010 and was jailed for a year for breaking the emergency law at the time.
After the 2014 military coup, he continued to join anti-coup movements, especially activities led by the Democracy Study group led by Sirawich "Ja New" Seritiwat.
SOURCES: Bangkok Post | Khaosod English
Keep in contact with The Thaiger by following our
Facebook page
.