Thai Immigration announces improvements to online TM30 process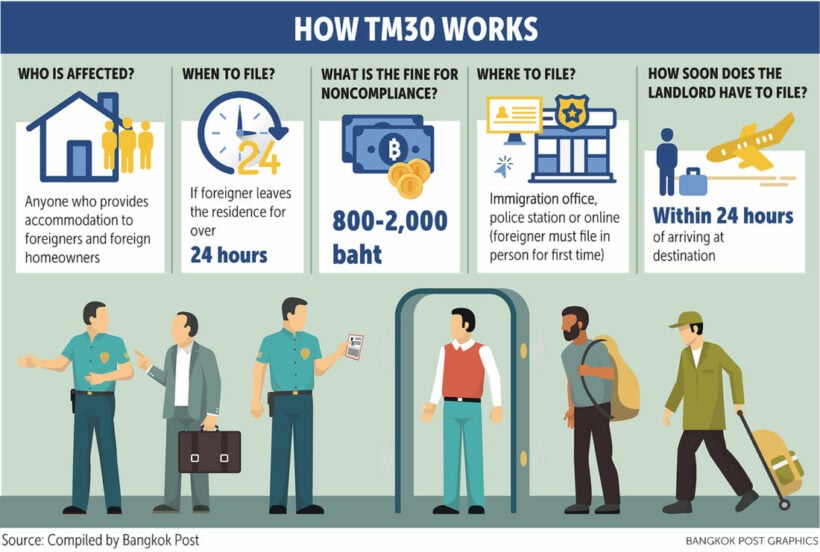 PHOTO: Bangkok Post
Thai immigration officials say that improvements made to the online TM30 system will help reduce waiting times and that those using the system should now receive a username and password sooner.
Until a user receives this information, he or she cannot report online, a huge source of frustration for many.
Khaosod English reports that Col Thatchapong Sarawanangkul from Immigration Division 1 says it now only takes a week to receive the username and password. He adds that many of the delays are caused by foreigners failing to provide the correct documentation.
"Someone even sent us a selfie of himself and his Thai wife, instead of a document."
The Immigration Bureau is struggling to cope with an annual 35 million visitors to the country, along with millions of migrant labourers from neighbouring countries, and a substantial expat community.
Even the BBC has waded into the TM30 saga, reporting earlier this week on the problems faced by an American teacher who was fined after her landlord failed to report her stay.
The TM30 system also featured in the Nikkei Asia Review, which accused it of inhibiting freedom of movement and called it, "draconian" and "a Cold War relic."
SOURCE: ThaiVisa
📱 Download our app on Android or iOS for instant updates on your mobile
📧 Subscribe to our daily email newsletter
👍 Like/Follow us on Facebook
🔔 Subscribe to or Join our YouTube channel for daily video updates
Foreigners advised to do 90 day reports by mail while Thai Immigration system is down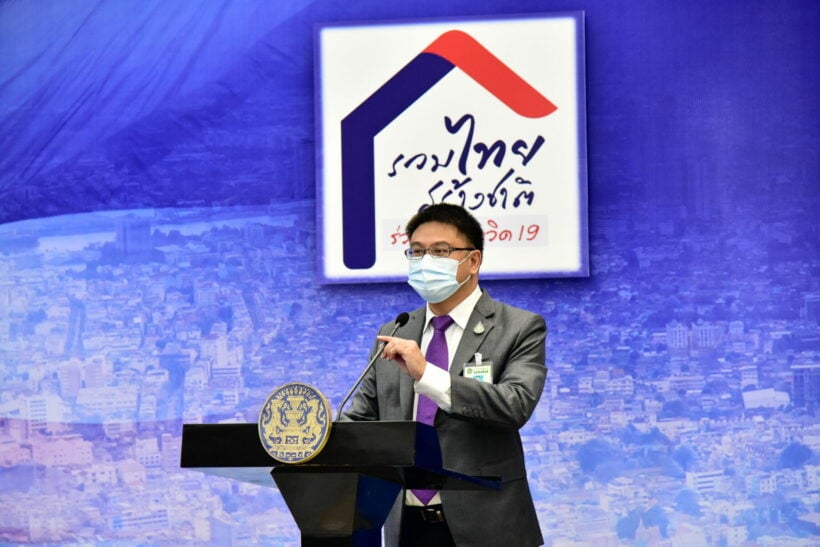 While the Thai Immigration's online system for 90 day reporting is down (it's been down for many of our readers who have been trying to do their 90 day reports for over 3 months), foreigners living in Thailand still need to report their address every 3 months.
Deputy spokesperson for the Ministry of Foreign Affairs Natapanu Nopakun says there are 2 other ways… either by mail or in-person. With the ongoing Covid-19 situation, Natapanu advises foreigners do their 90 day report by mail.
"The recommendation is that foreign nationals who have to report their residence every 3 months to immigration should do this by post… by writing a letter to confirm and report their residence every 3 months."
Natapanu says the Centre for Covid-19 Situation Administration agreed on the recommendation at a recent meeting. He says more information about 90 day reporting will be announced soon.
SOURCE: CCSA
📱 Download our app on Android or iOS for instant updates on your mobile
📧 Subscribe to our daily email newsletter
👍 Like/Follow us on Facebook
🔔 Subscribe to or Join our YouTube channel for daily video updates
Khon Kaen University terminates well-known American scholar after he allegedly participates in decentralisation workshop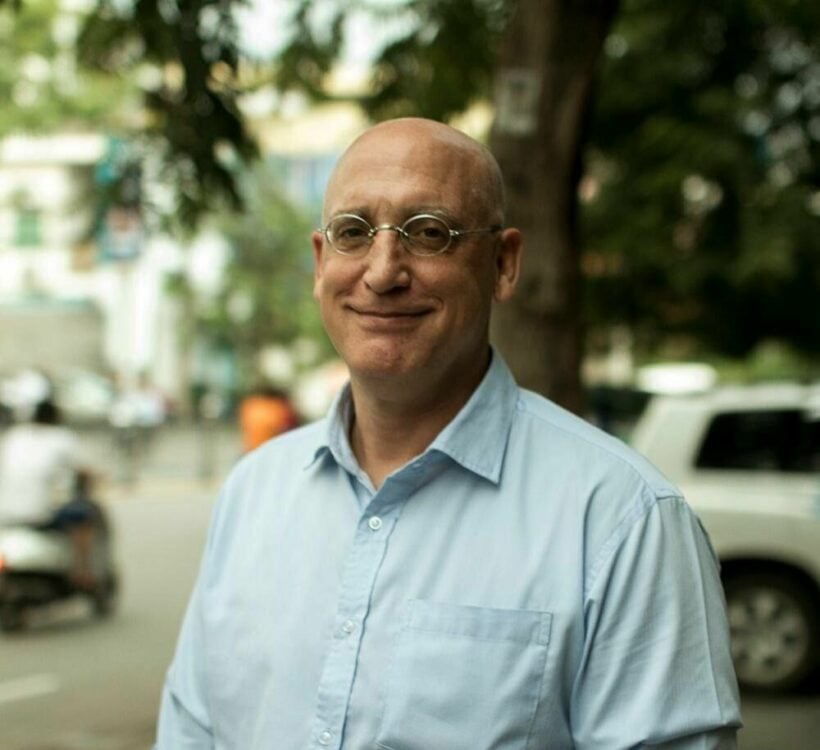 Khon Kaen University's famous American scholar, David Eirich Streckfuss, is now without a work permit after his participation in a workshop that partially involved decentralisation. The university terminated his work permit after immigration police paid him a vist, in what they say, was a routine interview for visa extensions.
Streckfuss is an independent academic who oversees the Council on International Educational Exchange Khon Kaen programme at the university, which was founded in 1994. He also founded The Isaan Record during his 30 years spent in the Kingdom.
Prachatai, released the termination letter that featured the KKU Faculty of Public Health citing an "inability to perform assigned duties" as the reason for ending his contract as project director before its August 15 renewal date. Streckfuss' contract at the Faculty of Public Health from 15 August 2020 to 15 August 2021, was cancelled on 19 March 2021, according to the university's announcement.
The decision reportedly came after police visited the University President and Faculty Dean, after Streckfuss participated in a workshop which partly involved decentralisation. Since the cancellation of his work permit, Streckfuss has been on a 30 day visa which will expire next Monday. Now, he is working on getting a work permit with the Buffalo Birds Production Co., a company that produces documentaries and organises events where he is currently working as a coordinator. The company is a registerd company of The Isaan Record, in which he founded.
Prachatai indicated that The Isaan Record is also trying to secure a work permit for Streckfuss, as he says this is the first time that his work permit has been cancelled in this manner. He says Immigration police came to interview him and Khon Kaen University for the 3rd time on 16 April. But the Immigration Division Commander says the interview is just a standard procedure to be carried out when foreigners submit an application for a visa extension.
Streckfuss has written for the Bangkok Post and he has also been published in The Wall Street Journal and The New York Times. He is also the author of Truth on Trial in Thailand: Defamation, Treason, and Lèse-Majesté, published by Routledge Press, in 2011. Streckfuss has a PhD in Southeast Asian history from the University of Wisconsin-Madison.
SOURCE: Chiang Rai Times
📱 Download our app on Android or iOS for instant updates on your mobile
📧 Subscribe to our daily email newsletter
👍 Like/Follow us on Facebook
🔔 Subscribe to or Join our YouTube channel for daily video updates
Thailand looks at proposal to make it easier for expats and long-termers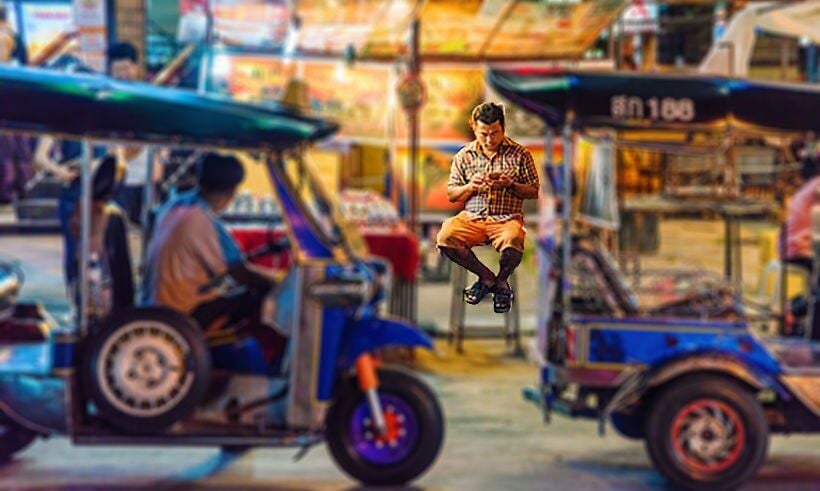 Thailand is looking to make it easier for expats and long-term visa holders to stay in the country. The Immigration Bureau is hoping to boost investments and the economy once the pandemic is over. The proposed changes could do away with 90 day reporting requirements which have been well-received by expats.
Recently, the online website to report 90 day check-ins has been down, citing maintenance issues. Hotel staff have also been dealing with the TM-30 reporting system being down. Chayotid Kridakorn, a former head of JP Morgan Securities Thailand, told the Bangkok Post that immigration hoops are a key pain point for foreigners working in Thailand.
"We want to make it easier for foreigners to live and work in Thailand."
Meanwhile, plans to help Thailand recover economically have been detailed in a framework to be proposed to the government's economic panel in the next month. Improvements to immigration regulations, work permits for foreign experts, and visa applications are on the framework list. Relaxing location reporting requirements for foreign workers which is done through the 90 day reporting, is also slated to be amended.
The framework also will include inducements for foreign investors such as corporate income-tax cuts, relaxed property-holding rules and incentives for retirees and start-up companies. An adviser to Thailand's Deputy PM, says he aims to bring in 1 million retirees or pensioners over the next few years. He says expats could collectively contribute as much as 1.2 trillion baht to the economy each year. But Thailand's gross domestic product growth won't return to pre-Covid levels until the 3rd quarter of 2022, according to the Bank of Thailand.
📱 Download our app on Android or iOS for instant updates on your mobile
📧 Subscribe to our daily email newsletter
👍 Like/Follow us on Facebook
🔔 Subscribe to or Join our YouTube channel for daily video updates