Thai Department of Land Transport brings better tech into the classroom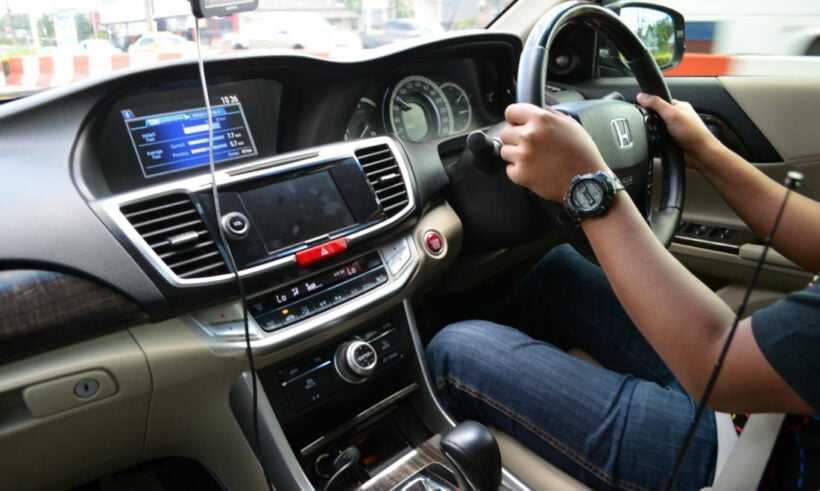 The Department of Land Transport is going to use fingerprint scanners, e-classrooms and CCTV as it aims to improve standards in the country's driving schools.
There are 275 DLT certified driving schools in 66 provinces across Thailand. Privately operated, they are given DLT quality guidelines which they must follow to maintain the level of their training and testing procedures.
DLT director-general Peerapol Thawornsupcharoen says they need to to better use modern technologies to upgrade the quality of Thai schools.
"We have installed fingerprint scanners at selected driving schools to verify the identity of both teachers and students before each classroom and testing session."
The fingerprint scanners will be used in conjunction with the e-classroom system, in which the department can monitor and verify the date, time, subject, teachers and students to make sure that the training schedule and quality standard are adhered to. Furthermore, each written exam room will be equipped with CCTV cameras to monitor the test takers to prevent cheating.
From October 2018 to June 2019, 454,691 people have enrolled at DLT certified driving schools; 277,329 of them took car driving lessons, 170,459 took motorcycling lessons, while 6,903 applied for land transport vehicle lessons.
You can check out the full list of DLT-certified driving schools plus details of how to apply HERE (get a Thai friend to help, it's all in Thai language) or some general information about the DLT in English HERE or phone 02-271-8623.
About driving in Thailand…
You may drive with an international driver's license for up to 6 months in Thailand. After that you will have to apply for a Thai license to continue driving legally. Many foreigners do not even need to take a driving test as a foreign or international license is usually enough. You must apply for a license at the local Department of Land Transport (list above). If you are unable to read and write Thai, bring an interpreter to the appointment as you have to fill out forms which are in Thai only. You must bring the following with you:
passport with valid non-immigrant visa
residence address in Thailand (certified by your embassy or by your local Thai Immigration Office)
two recent passport size photos
your driving license from your home country
proof of good health (a medical certificate from a GP in Thailand)
the application fee (as the fee changes, it is best to call ahead and ask)
In addition to applying in person, you have to take a short class about driving laws (about two hours), a colour blindness test, and a written test (which is in Thai).
If you hold a valid non-immigrant visa, which you should if you live or work in Thailand, you will be issued a one-year temporary license which you can renew each year.
SOURCE: The Nation
Keep in contact with The Thaiger by following our
Facebook page
.
Thai app will ease expat immigration woes and make 90 day reporting simple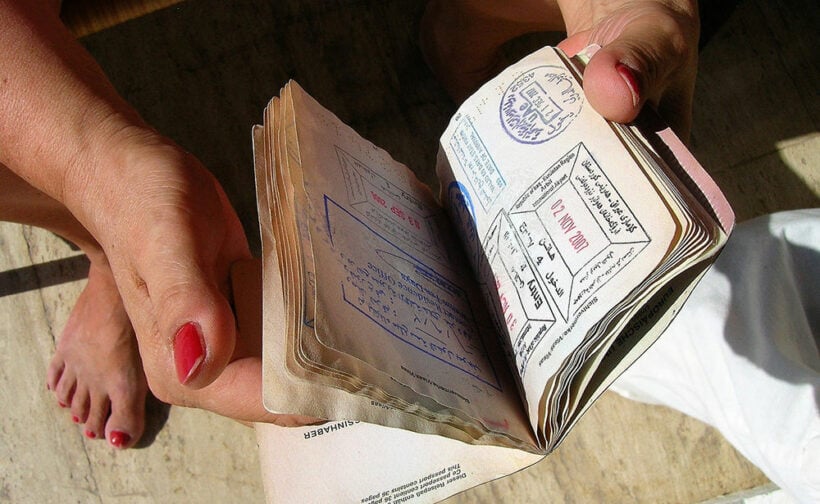 The "OSS Foreigner" app is coming, and you will be able to use it for 90 day reporting, according to the Secretary-General at the office of the PM.
Dr Kobsak Pootrakool says the planned app can be used for all immigration reporting, including 90 day reports, adding that typing in the required data and uploading a selfie will accomplish the same result as filling out paperwork at the local immigration office but without having to make the trip there.
Dr Kobsak has been given responsibility for sorting out the TM30 debate and says the immigration app, called OSS Foreigner, is nearly complete and should make all those who live and work in Thailand feel more welcome and make compliance easier and more convenient.
The TM30 form, and its companion, the TM28, have been a source of expat displeasure over the past five months since the immigration department decided to enforce a little-used 1979 law that required foreigners to report their whereabouts if they had stayed overnight at an address different from their registered address.
This latest move comes as part of a wider program to make Thai public services more efficient, with Dr Kobsak making the announcement while outlining plans for all Thai government departments to embrace digital technology by as early as 2022. Meanwhile, the Deputy PM Somkid Jatusripitak is championing a programme to improve Thai public services for both Thai citizens and foreigners.
"The government's new approach to IT and digital technology is designed to deliver a smarter, easier service as part of the Thailand 4.0 economic model."
SOURCE: The Pattaya News
Keep in contact with The Thaiger by following our
Facebook page
.
Opinion: Retirees and medical insurance in Thailand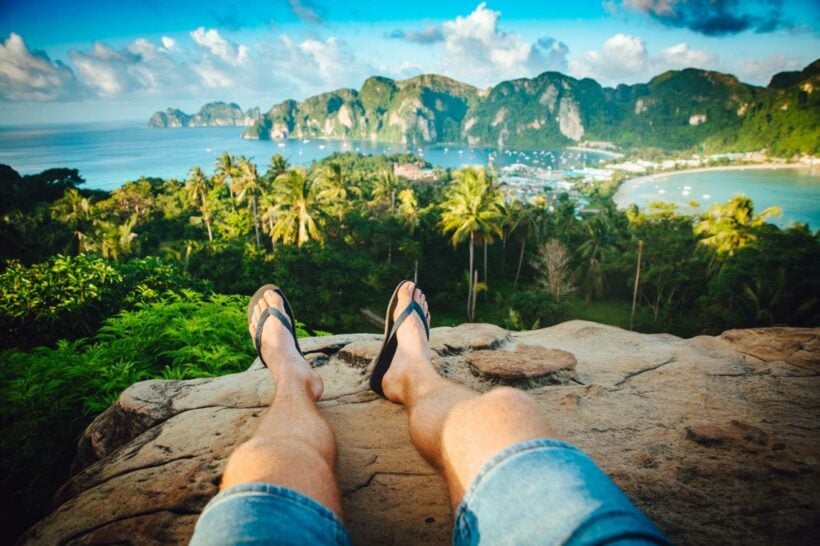 By Barry Kenyon of The Pattaya Mail
Thai government spokespeople, in recent years, have emphasised that that Thai hospitals are not free for foreigners. They have cited examples of sick and crowd-funded aliens desperate to get back to their home countries, or annual reports from public hospitals bemoaning the unpaid bills of foreign nationals.
So far not a lot has happened. Holders of one year 0/A visas or ten year 0/X, issued by Thai consulates and embassies abroad, do now require medical insurance worth at least 400,000 baht for in-patient treatment and 40,000 baht for out-patient care. But the vast majority of expat retirees in Thailand receive their annual extensions of stay at a Thai immigration office. They do not currently require insurance.
Will that change? It's not clear. The government has already stated that long-stay aliens with a history of physical illness may be checked out before an extension of stay is granted. What this means, if anything, is unclear but it could signify the immigration bureau's refusal if an applicant is discovered to have unpaid hospital bills.
One substantial reason for leaving well alone is that many expat retirees self-insure because they are too old or infirm to obtain medical insurance. But these wealthier retirees contribute billions of baht annually to (mostly) private hospital coffers when significant surgery is required. They would be forced out of the country if unobtainable medical cover was made compulsory, thus leading to a gigantic loss of income.
It's also true that the mandatory insurance requirement for 0/A visa holders is modest. A sum of 400,000 baht may seem a lot but is unlikely to cover the total bill for heart surgery, most cancer operations and stays in an intensive care unit, at any rate in the private sector.
Read the rest of the editorial HERE.
Keep in contact with The Thaiger by following our
Facebook page
.
"Auf Wiedersehen" to overstaying German on Koh Samui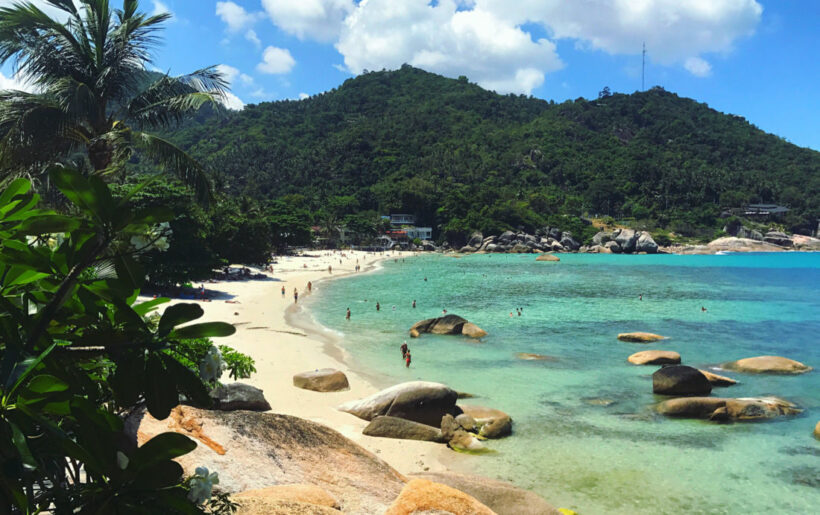 PHOTO: TripSavvy.com
A contingent of immigration and tourist police have arrested a 49 year old German who had overstayed his visa in the kingdom on Koh Samui for 14 days. He will likely be blacklisted from re-entering Thailand for a period following his overstay.
The man, identified only as Manfred L, was taken into custody near the Bo Phut market on the ring road that encircles the island.
Naew Na news agency, always the first with Immigration stories, says the arrest was in keeping with immigration policy and that the public could call 1178 to report violators. They published a picture of the arrested man with his face hidden by a graphic saying "bye".
We chose a pretty picture of Koh Samui instead.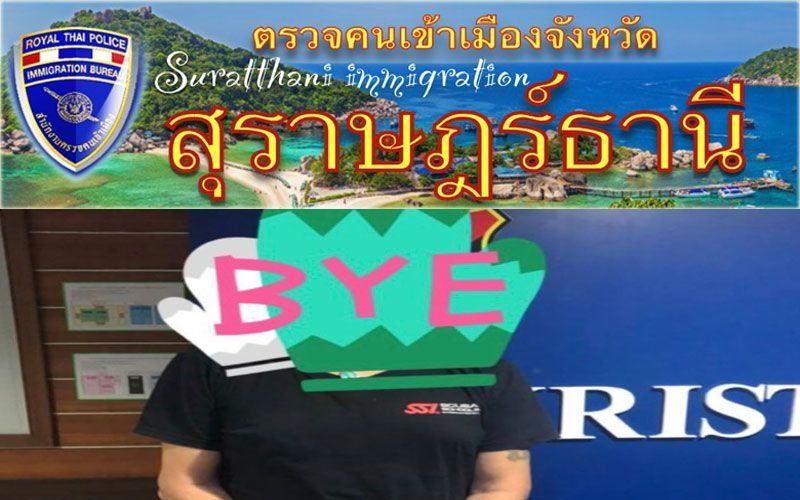 SOURCES: Naew Na News | Thai Visa
Keep in contact with The Thaiger by following our
Facebook page
.