Chinese New Year celebrations stark reminder of Covid's impact on Phuket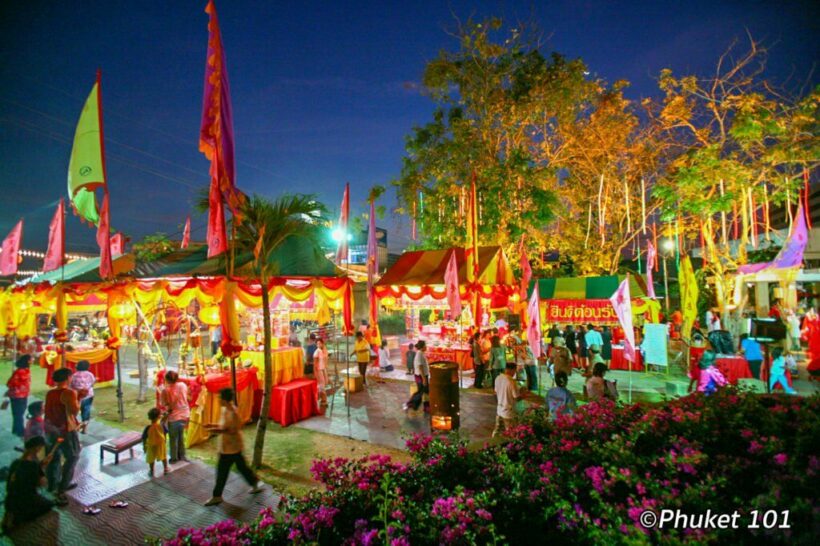 The hope of Phuket reviving tourism for the Chinese New Year is dimming with each passing hour today as streets remain quiet with only locals visiting the area's Chinese shrines in a stark reminder of the Covid pandemic having lasting effects on Thailand. Even decorations seem to be less vibrant than previous years as Thai-Chinese placed minimal decor outside their homes in the Phuket Old Town area.
Thalang and Phang Nga roads signify the decline in festivities according to the Phuket office of the Public Relations Department. Pud Cho Shrine on Soi Phuthon, off Ranong Road has also seen less visitors turning out to take part in the annual blessing ceremonies that include making merit. Of those that did show up, the color red, an auspicious color for the Chinese, didn't seem to make it into their wardrobe choices.
When asked about why they wore other colours, visitors responded to PR Phuket by saying that financial reasons were the main driver in choosing to not buy new, red Chinese New Year clothing. And, when asked about the somewhat thin gathering of visitors, their responses pointed to financial troubles again, saying they could not afford to travel home to celebrate the holiday with their families.
Despite the dwindling numbers of those celebrating the holiday, PR Phuket is reminding its residents that they are invited to join the Annual Worship Festival 2021 as part of the Chinese New Year celebrations. The event at the Phuket Thai Hua Museum on Krabi Rd, Phuket Town, will be held on Friday, February 19, from 10:30pm.
Those who are interested in attending the event can contact the Tourism Development and Promotion Division at Phuket City Municipality at 076-214306.
SOURCE: The Phuket News
Keep in contact with The Thaiger by following our Facebook page.
Never miss out on future posts by following The Thaiger.
Houseowner discovers 3,000 year old skeletons on land in Ang Thong province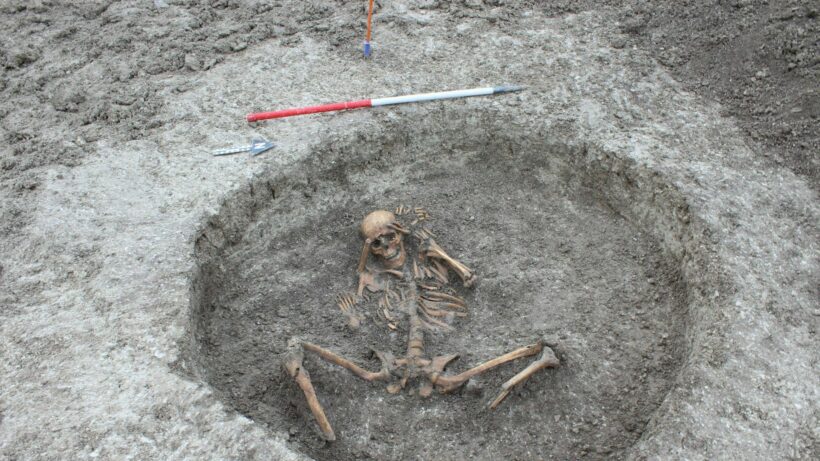 A houseowner in the central province of Ang Thong, has discovered 3 skeletons on his land that are thought to be over 3,000 years old. 54 year old Somkiat Briboon says this most recent discovery isn't the first, as the first lot of bones was found last year after preparing his 17 rai worth of land, in Sawang Ha District, to be rented out for sugarcane farming.
It was then that he found 9 skeletons, only later to find 6 more. The skeletons were found with bowls and other kitchen utensils found laying on top of them. He transferred the skeletons to his home, wrapping them in blue sheets, describing some of the bones as smaller in size, resembling that of women or children.
He says he also found ancient artifacts with the bones and arranged to have them shipped to Bangkok's Fine Arts Department for research purposes. But he says he wants to eventually build his own museum housing the display of bones and artifacts for educational purposes.
Although the discovery is exciting, its creepiness factor has repelled Somkiat's friends from visiting him as many are afraid of ghosts or spirits. To add to his friends' concerns, he says ever since the skeletons and artifacts were moved into his home, strange things have been happening.
One of those unsettling things is the feeling that there are many people walking around inside his home at all hours of the day. He says when he tries to search for the source of the eery sounds, he finds nothing. Somkiat says he isn't afraid of the spirits and even talks to them often. He even says his sleep isn't disturbed as he sleeps well at night while the skeletons are in his home.
The Fine Arts Department has been notified of the most recent finding, but it is unclear on whether they will move the new skeletons to Bangkok to join the others.
SOURCE: Thai Residents
Keep in contact with The Thaiger by following our Facebook page.
Never miss out on future posts by following The Thaiger.
Social distancing for Songkran, Thailand's New Year water festival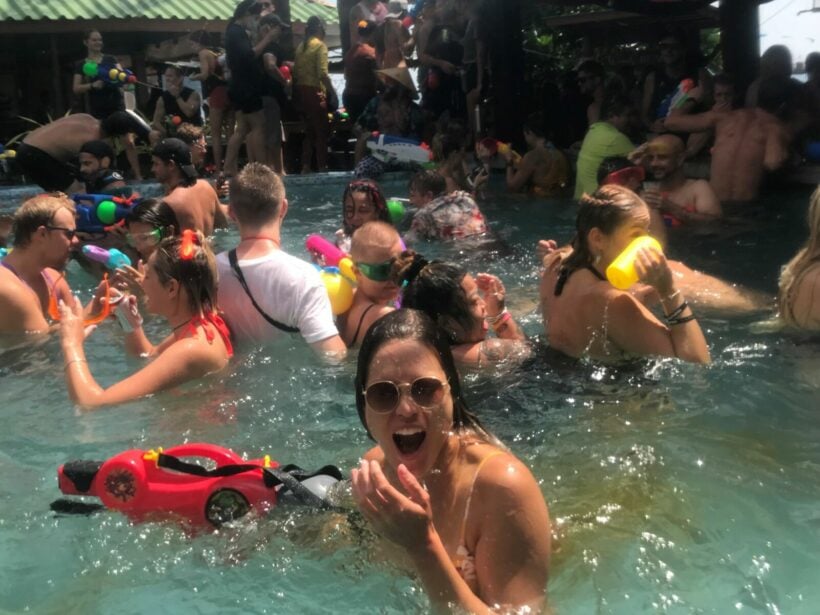 Thailand's massive water festival Songkran, celebrating the Thai New Year, got the "okay" as long as the festivities are in line with Covid-19 prevention measures. PM Prayut Chan-o-cha says people need to abide by social distancing rules during the Songkran holiday from April 13 to 15… So make sure your water gun shoots at a long range.
For long distance water fights, the Super Soaker CPS 2000 is recommended by Wirecutter for the New York Times. They say it's the most powerful mass-produced water gun in history, shooting at a 15-metre range at nearly a litre per second. The CPS 2000 is around $150 USD, so a more affordable option would be the plunger-style water gun from Steam Machine, which cost around $20 USD. While the Steam Machine water launchers can shoot at a range of up to 21 metres, it needs to be refilled often and is best used near a pool or a barrel of water.
Allowing Songkran to take place this year is intended to help stimulate the economy which was battered over the past year due to the pandemic. Along with the prime minister, Culture Minister Itthiphol Kunplome also insisted that disease prevention measures must be strictly maintained, adding that social distancing and capacity limits are "chief" among the measures.
Popular spots for Songkran celebrations, like Bangkok's Khao San Road, are given the "okay" to hold events, as long as they abide by the rules to prevent the spread of Covid-19. For Khao San Road, famous among foreign backpackers, the festival can give a boost to local businesses and vendors who have been struggling to earn an income due to the lack of tourists, according to president of the Khao San Business Association Sanga Ruangwattanakul.
"We know that it won't help much as there are still no international tourists, but at least it is a good starting point to reignite business activities on Khao San Road… At the moment, we can only count on the support of local tourists to survive."
He says 80% of the business activities on the street rely on foreign tourists. Many businesses that rely heavily on tourists, like massage shops and souvenir shops, there are "no customers at all."
"For pubs and bars, there are just a few customers per night. Out of 500 entrepreneurs on the road, only 50 are still operating."
Travel restrictions are likely to be eased in time for Songkran, Prayut says, adding that the government is still reviewing the rules for the holiday.
"The government is in the process of considering what can be allowed, whether to permit some activities or all of them. But if the virus spreads, the government might be blamed for it…So I call for your understanding. Easing restrictions is not an easy call to make since the government has to take responsibility for the whole country."
Director of the Health Science Centre of Emerging Diseases at Chulalongkorn University, Thiravat Hemachudha, said he was concerned with the government's plan to relax restrictions during the water festival. While the Centre for Covid-19 Situation Administration reported a decline in the number of daily coronavirus infections, he says the CCSA did not report on 100 infections at a plant in Samut Sakhon.
SOURCES: Bangkok Post | Wirecutter
Keep in contact with The Thaiger by following our Facebook page.
Never miss out on future posts by following The Thaiger.
Phuket Monopoly game creators need your help with token designs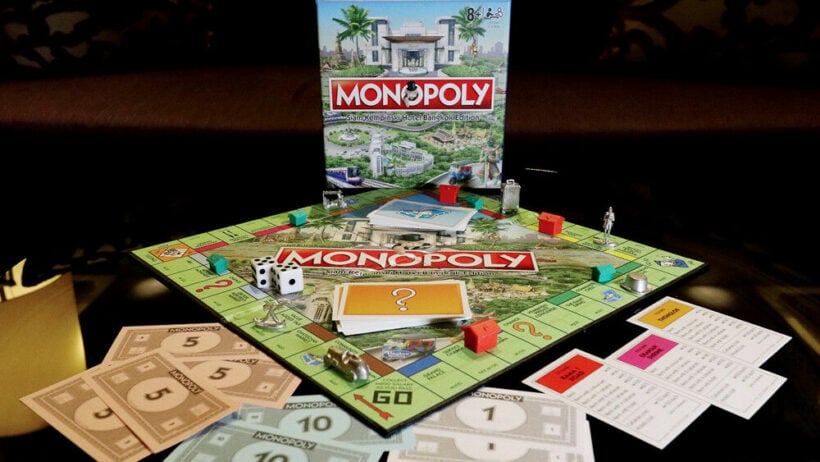 Phuket is set to get its own version of the popular game MONOPOLY and its creators want your help with ideas for the specialised tokens. 'MONOPOLY: Phuket Edition' was announced last month which will see the street art on the board game replaced with that of famous places around Thailand's famous tourist destination. Such art will include beaches, hotels, shops, markets and other popular attractions.
Jennifer Lau from Winning Moves UK, is producing the game under official license from Monopoly brand owners, Hasbro. Lau says the tokens will feature a holiday theme. The token's departure from the original theme of wheelbarrows, boots, iron, and thimbles as well as popular sports cars and hats.
"We have had a wealth of emails and suggestions coming in for Phuket, so thank you for each and every single one of them! We are taking them all into consideration whilst putting together the design of the game."
"We wanted to change the tokens so that they would be more suitable for an island like Phuket, where so many people like to go on holiday to."
"There will be six themed tokens that replace the original and we want to hear your suggestions for what these tokens should be!"
Bangkok has already been featured in the Monopoly game as it came out for purchase back in 2018.
SOURCE: The Phuket News
Keep in contact with The Thaiger by following our Facebook page.
Never miss out on future posts by following The Thaiger.