Can we defeat dengue? Mosquito trials raise hopes.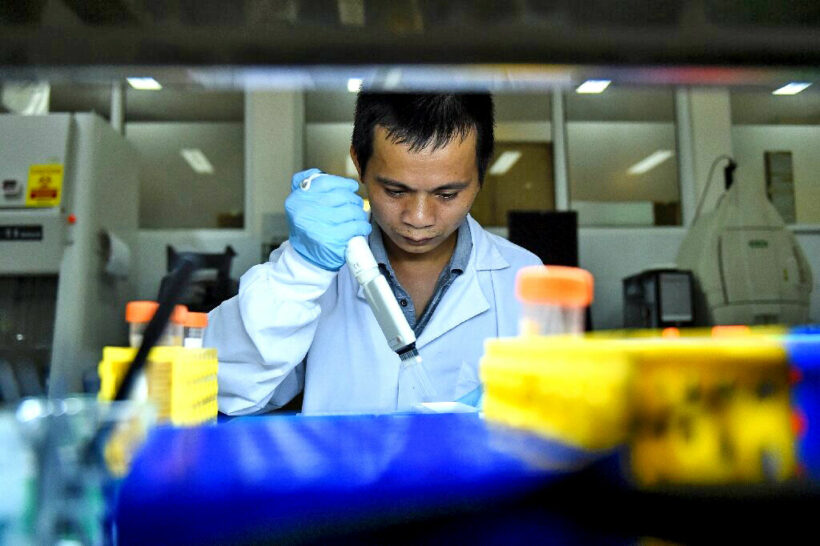 "We have seen a remarkable reduction of dengue cases after the release."
by Jenny Vaughan
If you've ever experienced a bout of Dengue Fever, this will be welcome news. And if you live and work in the tropics in south east Asia, Dengue looms as a constant threat.
Hundreds dead in the Philippines; a threefold increase of cases in Vietnam; hospitals overrun in Malaysia, Myanmar, southern Thailand and Cambodia.
Dengue is ravaging south east Asia this year due in part to rising temperatures and low immunity to new strains. But one group of scientists is rolling out trials to breed dengue-resistant bugs in a bid to tackle one of the world's leading mosquito-borne illnesses, raising hopes the untreatable disease can finally be beaten.
The World Mosquito Program (WMP) has pioneered a method where male and female Aedes Aegypti mosquitoes are infected with the disease-resistant bacteria called Wolbachia before being released into the wild.
In a matter of weeks, baby mosquitoes are born carrying Wolbachia, which acts as a disease buffer for the bugs – making it harder for them to pass on not only dengue, but Zika, chikungunya and yellow fever.
First trialled in northern Australia, it's been tested in nine countries around the globe, including in Vietnam where early results are promising.
"We have seen a remarkable reduction of dengue cases after the release," explained Nguyen Binh Nguyen, project coordinator for WMP in Nha Trang.
His team set free around half a million Wolbachia-infected mosquitoes last year in Vinh Luong, a crowded dengue-prone district in southern Vietnam.
Since the trials, dengue cases are down 86 percent in Vinh Luong compared to nearby resort town Nha Trang.
That's a major relief for Cong Thi Thu, an accountant who along with her two children suffered an intense bout of dengue in 2016, flooring the family for weeks.
She worries less after the trials but still makes her kids sleep under nets and no longer leaves stagnant water to collect in the pots around her garden, which offer ideal breeding grounds for mosquitoes.
"I feel at ease now, 70 to 80% safe, but I still have to be careful," Thu said from her leafy compound.
No immunity
Today, mosquitoes still buzz about in the open-air shops, cafes and homes of Vinh Luong, but the majority in the test areas now carry Wolbachia compared to none before the trials, WMP said.
Convincing wary residents like Thu, along with health officials and ethics boards, that the mosquitoes won't make them sick was not an easy task.
Residents have long suscribed to the official motto "no mosquitoes, no larvae, no dengue" to avoid the virus, dubbed "breakbone fever" because of its severe flu-like symptoms.
Dengue is passed along to humans by infected mosquitoes, which thrive in crowded, hot and humid neighbourhoods like Thu's.
Cases have surged not only in Vietnam this year but across Southeast Asia, with around 670,000 infected and more than 1,800 people dead in the region.
Experts say it's the worst outbreak in years.
Warmer weather is one factor – temperatures in July 2019 were the hottest ever recorded globally, and mosquitoes love hot weather – coupled with the introduction of new dengue strains that have spread among populations with no immunity.
Long-term trends are also at play: breakneck urbanisation in Asian megacities, a massive increase in international travel and trade and the cyclical nature of outbreaks.
"That creates the perfect ingredients for the dengue epidemic to happen," Rachel Lowe, assistant professor at the London School of Hygiene & Tropical Medicine, told AFP.
Even the widespread use of plastics has contributed – as things like garden pots and takeout containers collect water they create perfect breeding pools for mosquitoes.
Re-invasion
Wolbachia was first discovered by scientists in the 1920s in mosquitoes living in the drainage system beneath the Harvard University School of Public Health.
Found in 60 percent of all insect species – including dragonflies, fruit flies and moths – the bacteria was mostly ignored until the 1970s when researchers discovered it could be used to prevent the spread of disease by bugs.
Over the years scientists have conducted anti-dengue experiments with Wolbachia-laden mosquitoes with varied success, but now WMP hopes its approach will stick.
It is one of the only organisations in the world seeking to repopulate colonies with Wolbachia-infected mosquitos to fight dengue, estimated to spread to as many as 100 million people globally every year.
Other groups, including in Singapore and Malaysia, are using Wolbachia but only in male mosquitoes who render female eggs infertile – a method that aims to suppress the mosquito population, which rarely lasts.
Many countries are also fogging neighbourhoods with insecticides – effective in the short term, though the mosquitoes often come back in just a few days, or develop resistance to the chemical killers.
"No one has been able to get long-lasting suppression because the mosquitoes just keep re-invading," said WMP director Scott O'Neill.
Results from WMP's Wolbachia trials in northern Australia and on the Vietnamese island Tri Nguyen have been positive – local dengue transmissions are almost non-existent – and outcomes from trials in Indonesia are expected in the next year.
But experts say more long-term, and large-scale, studies are needed to see if the approach really works.
Dr Raman Velayudhan, coordinator of WHO's global control programme on dengue, said: "Our bottom line is to make sure that it leads to the reduction of the disease."
SOURCE: Agence France-Presse
Keep in contact with The Thaiger by following our
Facebook page
.


Find more SE Asian News courtesy of The Thaiger.

Broke? Find employment in Southeast Asia with JobCute Thailand and SmartJob Indonesia. Rich? Invest in real estate across Asia with FazWaz Property Group or get out on a yacht anywhere with Boatcrowd. Even book medical procedures worldwide with MyMediTravel, all powered by DB Ventures.

Our oceans are key to fighting climate change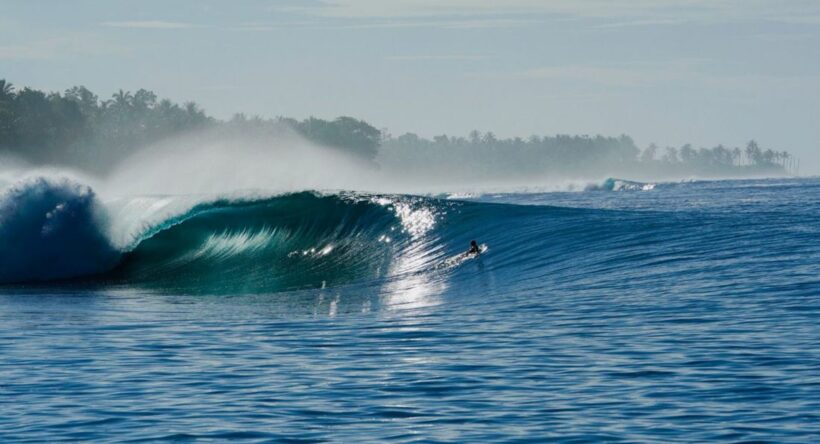 "There are at least three types of actions humans can take to help repair the damage and ensure that oceans don't turn from friend to foe."
Humanity must heal oceans made sick by climate change and pollution to protect marine life and to save itself, experts warned days before the release of a major UN report.
By absorbing a quarter of manmade CO2 and soaking up more than 90% of the heat generated by greenhouse gases, oceans keep the population alive – but at a terrible cost, according to a draft of the Intergovernmental Panel for Climate Change (IPCC) assessment.
Our seas have grown acidic, potentially undermining their capacity to draw down CO2. Warmer surface water has expanded the force and range of deadly tropical storms. Marine heatwaves are wiping out coral reefs, and accelerating the melt-off of glaciers and ice sheets driving sea level rise.
Dan Laffoley, strategic lead for ocean protection at the International Union for the Conservation of Nature, quoted fire and brimstone from The Bible.
"The last book of the Bible talks about the four horseman of the Apocalypse."
"For the oceans, the lead horseman is surface warming. The three others are ocean heating, loss of oxygen and acidification."
There are at least three types of actions humans can take to help repair the damage and ensure that oceans don't turn from friend to foe, scientists say.
1. Restoration, protection
Less than seven percent of oceans, which cover 70%t of Earth's surface, benefit from some form of regional or national protection, often with minimal enforcement. Ocean advocates and experts say the area safeguarded must be vastly expanded.
"We need to protect 30% of the ocean by 2030," said Lisa Speer, director of the international oceans program at the National Resources Defense Council in Washington D.C.
"This cannot be achieved without a high seas agreement."
UN negotiations for a treaty to regulate exploitation of the high seas – waters beyond national jurisdiction covering nearly half the planet – began last fall, and could take years to complete.
At the same time, regions not included in marine parks or conservation areas "must be managed in a cautious and durable way," Tom Dillon, Vice President of Pew Charitable Trust, told AFP.
Restoring coastal mangroves and seagrass meadows, meanwhile, would draw down CO2 emissions, and shield coastal communities from storm surges as a bonus.
These "blue carbon" ecosystems could potentially stock just under a billion tonnes of CO2 per year, about two percent of current emissions, according to the UN report.
2. Renewable engird
Off-shore and ocean-based renewable energy – including wind, wave, tidal, currents and solar – could meet a significant slice of future energy demand, numerous studies have shown. Such schemes are mostly experimental and thus costly per unit of energy generated, but economies-of-scale are possible.
Floating wind farms, for example, fuelled by high wind speed over the open ocean could eventually generate more electricity than those on land, Carnegie Institution for Science researchers reported in PNAS.
In winter, North Atlantic wind farms "could provide sufficient energy to meet all of civilisation's current needs," the authors said.
"That's a bit of fantasy, but it makes the point that these technologies have not been sufficiently developed," said Jean-Pierre Gattuso, a senior scientist at France's National Centre for Scientific Research.
There are several ready to be scaled up, he said.
3. Geoengineering
The failure of humanity to draw down planet-warming greenhouse gases, which continue to rise year-on-year, has opened the door to other ideas once thought risky or far-fetched, such as injecting particles into the upper atmosphere to deflect the Sun's radiation.
Some geoengineering schemes to cool Earth's surface or reduce CO2 are ocean-based.
One that has been tested with inconclusive results involves sowing the open ocean with iron to create phytoplankton colonies that absorb CO2 as they photosynthesise. When the tiny creatures die, they drag the CO2 into the inky depths.
Another scheme would brighten mirror-like marine clouds to reflect sunlight back into space. Spreading long-lasting white foam across vast expanses of open water would, in theory, have the same effect.
Scientists from Princeton and Beijing Normal University recently costed a plan to build an underwater barrier in front of an Antarctic glacier the size of England to help prevent warm ocean water from eroding its underbelly, thus preventing the glacier from slipping into the sea.
The price tag was several hundred billion dollars.
SOURCE: Agence France-Presse
Keep in contact with The Thaiger by following our
Facebook page
.
Ban of 3 herbicides agreed, with conditions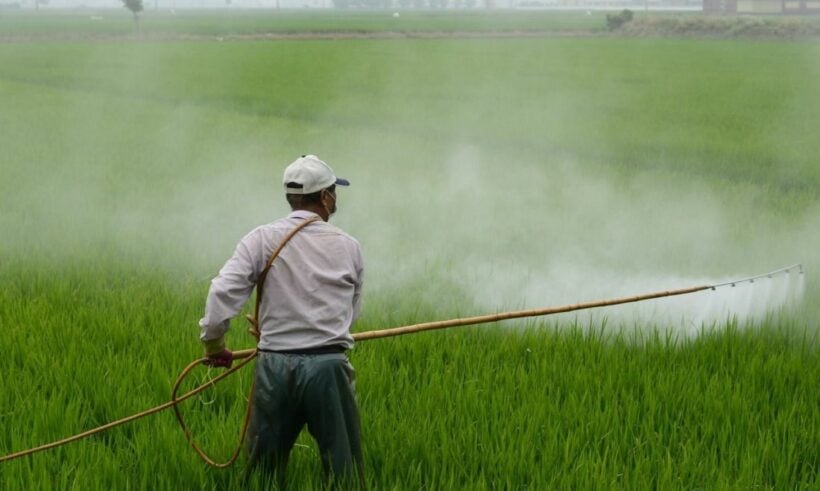 PHOTO: www.asiaone.com
Thai PBS World reports that Thailand's National Hazardous Substances Committee says it will agree to banning paraquat, glyphosate and chlorpyrifos, provided that the alternatives proposed are effective, affordable for farmers, and less hazardous.
Committee chairman Apijin Chotikasathien gave the undertaking yesterday, while giving the Ministry of Agriculture and Agricultural Cooperatives 60 days to come up with alternatives.
Mr Apijin says the Agricultural Technique Department has always said there are no alternatives that meet the requirements outlined by the committee.
The committee also notes the need to build understanding between the state and those who currently import the hazardous herbicides, as well as farmers and other consumers about the dangers of the 3 weed killers.
Prior to the committee meeting, it's understood that members of the Rak Mae Khlong voluntary network offered moral support to committee members, in the hope that use of the herbicides would continue to be allowed.
SOURCE: Thai PBS World
Keep in contact with The Thaiger by following our
Facebook page
.
Thai Minister Manunya a lone voice to have 3 herbicides banned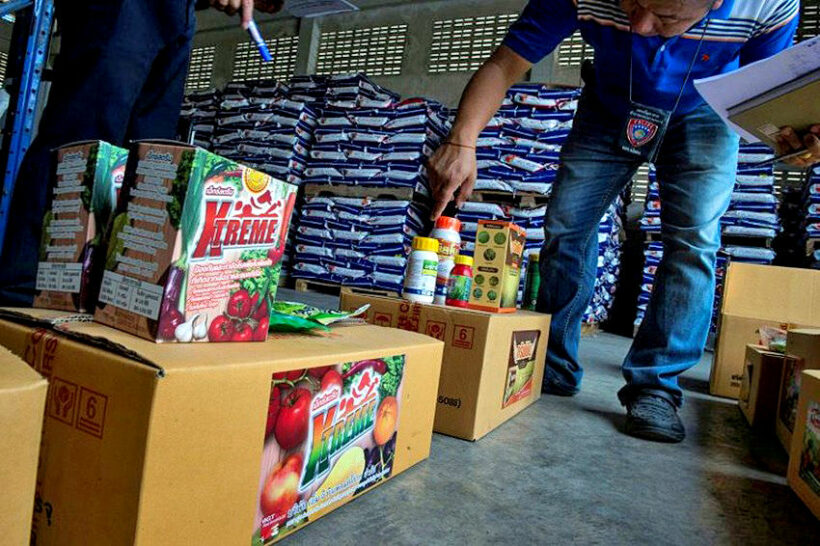 PHOTO: The Thaiger
Deputy Agriculture Minister Manunya Thaiseth (the OTHER deputy, not the embattled Thannamat Prompeo) is complaining that she appears to be a lone voice amongst the bureaucrats and politicians to have three toxic agricultural chemicals – paraquat, glyphosate and chlorpyrifos – banned within this year, as promised.
She says that she's not receiving any cooperation from the Agricultural Chemicals Control Office of the Agricultural Technique Department. They're not providing information about the inventories of the three herbicides held in warehouses throughout the country and has had to research the information by other means.
Asked about the conspicuous silence from Industry Minister Suriya Juangroongruangkit on the matter, Ms. Manunya said "Don't you have pity for me for having to work alone?  Even some documents (about inventories of the three chemicals), I have to find them myself despite being a minister," according to the Thai PBS World article.
The decision to ban the three herbicides rests with the 29 member Toxic Substances Committee under the jurisdiction of the Industry Ministry.
The deputy agriculture minister from the Bhumjaithai party says it was her job to submit her proposal for the ban to the Toxic Substances Committee, adding that it was beyond her authority to make the decision.
She said that she would like the vote by the committee to be held in the open, not behind closed doors, because this is an important issue that affects a lot of people.
"For the people who make the decision, if they want to keep the three toxic chemicals, they should know why and must be ready to explain why. We must be ready to accept the consequences of their decision."
In the last meeting of the Toxic Substances Committee, the committee voted by 16to 5 in favour of continued use of the three herbicides, with the rest of the committee members being absent or abstaining from the vote.
Consumer groups, social media and the broader community have been putting pressure on the government to ban the herbicides, citing numerous studies reporting the health hazards posed by them.  They also accused the committee of siding with big business by refusing to ban the substances.
SOURCE: Thai PBS World
Keep in contact with The Thaiger by following our
Facebook page
.