Outrage on social media over child sitting on roof of moving car in northern Thailand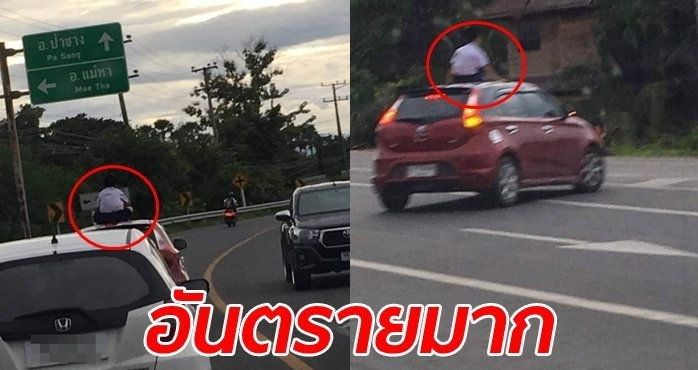 PHOTO: Sanook
Photos of a young child sitting on the roof of a moving car have caused outrage on social media.
The pictures, posted on Facebook yesterday, show the child in school uniform, sitting on the roof of a car as it travels along a main road in Lamphun province, northern Thailand.
Debate rages over the images, with many pointing out how heartbroken the parents would be if anything were to happen to the child as a result of their recklessness. One person suggests the parents may have placed the child on the roof deliberately, as a way of attracting public attention.
Another claims to be so angry that he would like to teach the parents a lesson, and points out that if an accident were to happen, the other party would feel terrible for injuring or possibly killing a child.
The Facebook user who posted the pictures questioned what the car driver was thinking.
"This is so dangerous, how could you allow this? My brother sent me this picture. What made the parents think that a child sitting on the car roof while it is driving is considered okay? This is so dangerous. This took place at the Tha Jak Intersection, Lamphun Province. If it seems like I'm blaming someone then I apologise, but this is truly very inappropriate."
According to one Twitter user, the mother of the child has been questioned by police and claims it was the child's grandfather who was driving at the time.
She adds that her son loves sitting on the roof of the car and does so regularly. Apparently, she didn't expect it to cause such a stir.
The police have fined her and given her a warning.
SOURCE: Thai Residents
Keep in contact with The Thaiger by following our
Facebook page
.
Chiang Mai firefighters chased up a tree by wild elephants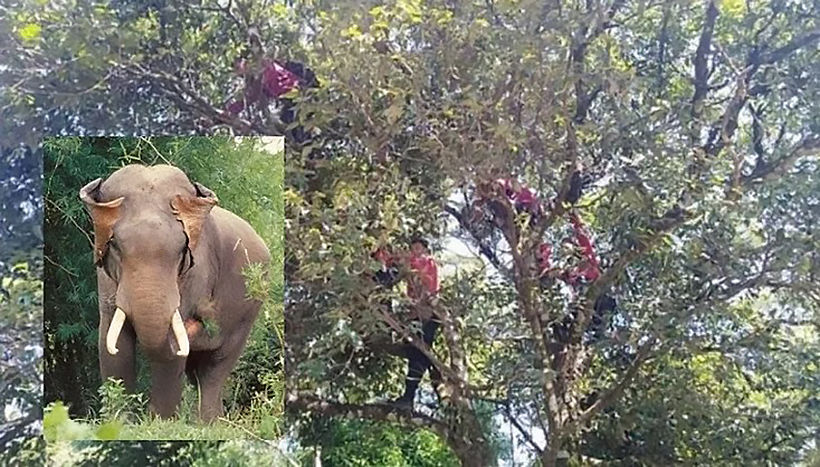 Firefighters in Thailand's North were chased up a tree by a herd of elephants yesterday. The group were on patrol searching for fires in Chiang Mai province's Omkoi district.
The men told reporters they were patrolling for fires when they ran across a small herd of wild elephants. Fearing for their safety, the fled up a nearby tree and stayed there until the elephants went their way.
Located in the south of Chiang Mai Province, Omkoi is the home of the Omkoi Wildlife Sanctuary, which has a number of rare and endangered species including wild Asian elephants. But stumbling across wild elephants in the park is uncommon as it has a small population.
The firefighters were in the area as part of efforts to fight and spot forest fires burning across the province. Many villagers start fires to improve annual mushroom harvests and prepare land for planting new crops.
In another story, two men have been arrested in relation to fires that have caused widespread damage in Chiang Mai's Doi Suthep-Pui National Park. The two are alleged to have started a fire in a forest area in Ban Thung Pong Tai, in Hang Dong District.
The men admitted to starting the fire but claimed "that they were only trying to create a fire protection line", fighting fire with fire and providing protection from other fires in the park, but their fire got out of control. They face criminal charges.
In Chiang Mai's Mae Chaem district, a major source of corn crops, the district chief ordered an investigation after reports of a fire in the Pa Baan Tuan area. Officials arrived to find a man standing in the area with a lighter in his hand (doh!).
The man was taken into custody, and told authorities he was taking a shortcut home when he saw a pile of leaves and branches. He says he decided to get rid of them by lighting a fire which got out of hand.
The was taken into custody where he will have time to reflect on much better excuses in the future.
SOURCE: Chiang Rai Times
Keep in contact with The Thaiger by following our
Facebook page
.
Summer storm warning for 55 of Thailand's 76 provinces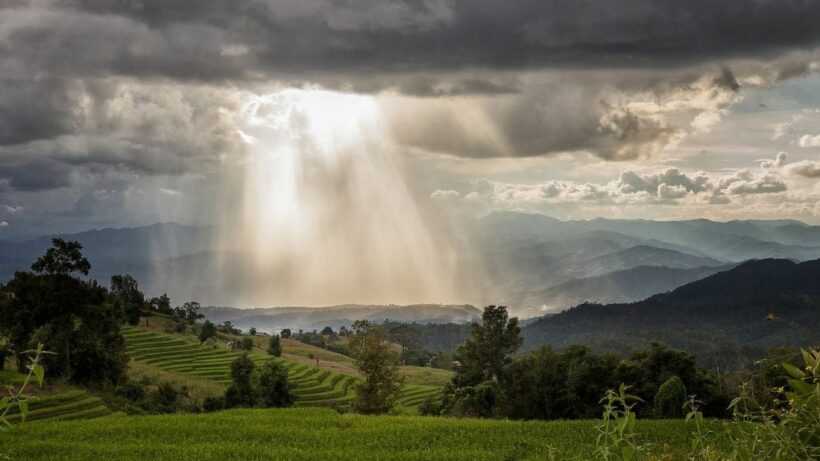 Today Thailand's Meteorological Department warned people in 55 northern, north-eastern, central and eastern provinces to prepare for possible "strong winds and hail from summer storms", that are expected through until Sunday. This time of the year is also know as the bridging season between the annual dry and wet seasons. Weather can be unsettled in parts of thailand during this time.
According to the forecast, the storms are due to the convergence of southerly and south-easterly winds, driven by the cold front over Vietnam, Laos and the South China Sea, and the increasingly warm weather over northern Thailand.
Summer storms, some severe, could affect the following provinces from today…
Nan
Phrae
Uttradit
Tak
Kamphaeng Phet
Sukhothai
Phitsanuloke
Phichit
Phetchabun
Loei
Nong Bua Lamphu
Nong KhaiBung Karn
Udon Thani
Sakhon Nakhon
Nakhon Phanom
Chaiyaphum
Khon Kaen
Kalasin
Muk Dahan
Maha Sarakham Roi-et
Yasothon Amnat Charoen
Nakhon Ratchasima
Buri Ram
Surin
Si Sa Ket
Ubon Ratchathani
Nakhon Sawan
Lop Buri
Saraburi
Ayutthaya
Bangkok
Nakhon Nayok
Prachin Buri
Sa Kaew
Chachoengsao
Chon Buri
Rayong
Chanthaburi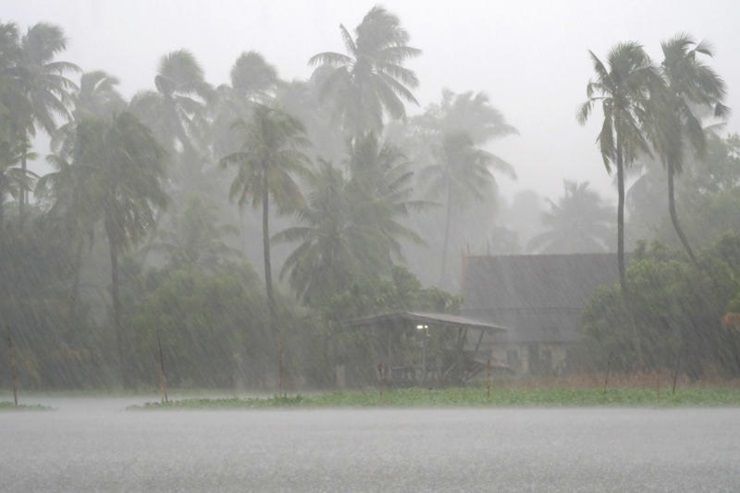 On Saturday and Sunday, the storms are forecast in:
Chiang Mai
Lamphun
Lampang
Phayao
Phrae
Uttradit
Sukhothai
Tak
Kamphaeng Phet
Phitsanuloke
Phichit
Phetchabun
Roi-et
Loei
Nong Bua Lamphu
Nong Khai
Bung Karn
Udon Thani
Sakhon Nakhon
Nakhon Phanom
Muk Dahan
Chaiyaphum
Kalasin
Khon Kaen
Maha Sarakham
Roi-et
Yasothon
Amnat Charoen
Nakhon Ratchasima
Buri Ram
Surin
Si Sa Ket
Ubon Ratchathani
Uthai Thani
Nakhon Sawan
Lop Buri
Chainat
Ang Thong
Sing Buri
Saraburi
Ayutthaya
Bangkok
Nakhon Nayok
Prachin Buri
Sa Kaeo
Chachoengsao
Chon Buri
Rayong
Chanthaburi
Trat
The weather department says people should beware of severe weather and keep off unsecured buildings and wilderness areas. Farmers should beware of crop damage. Ships at sea should proceed with caution and watch the forecast in their area..
SOURCE: Thai PBS World
Keep in contact with The Thaiger by following our
Facebook page
.
Chiang Rai puts strict conditions on people entering the province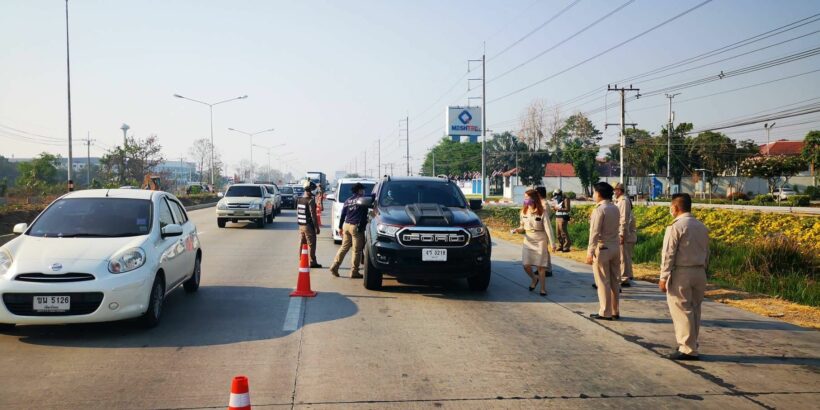 As of yesterday, the Governor of Chiang Rai Prajon Pratyakul issued an order that 'everyone entering Chiang Rai province will have to wear a face mask and undergo screening at checkpoints'.
"This order will apply to all visitors whether, on foot, private vehicles or public transport, those who cannot provide evidence of being a local resident or having a workplace in Chiang Rai will be denied entry, as well as those who do not wear a facemask or refuses to undergo the screening process."
For the people who are allowed entry, they must provide their name, address and telephone number to checkpoint officials and strictly follow the guidelines as suggested by the Ministry of Public Health, including maintaining the distance of at least one metre between anyone and regularly wash their hands.
Vehicles that are carrying supplies and products for selling or manufacturing in the province are allowed to enter the province but they have to undergo the screening procedure as well.
SOURCE: The Nation
Keep in contact with The Thaiger by following our
Facebook page
.