27 deaths from Dengue fever already this year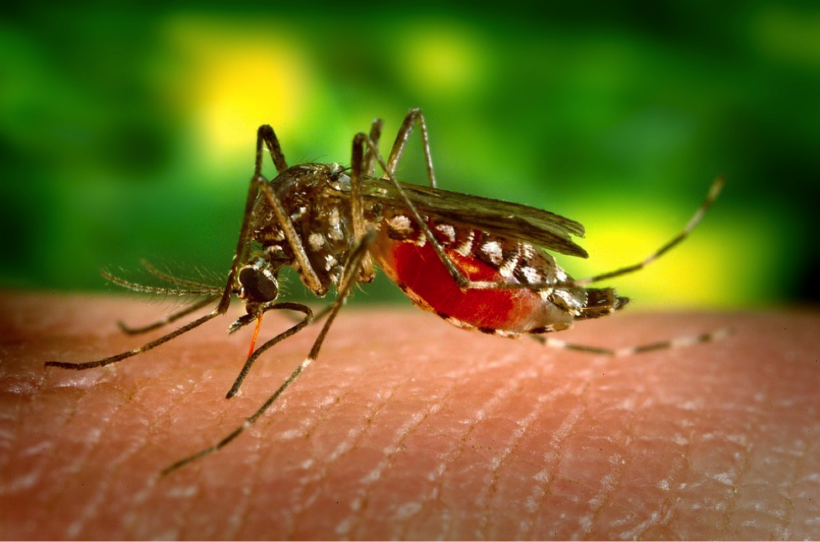 27 people have died from dengue fever in Thailand so far this year. That's the highest fatality rate, year on year, in the past five years.
The Public Health Ministry deputy permanent secretary Dr Supakit Sirilak has reacted by sending an urgent letter to related agencies to prepare measures to prevent more dengue fever deaths.
It's estimated there will be about 10,000 new cases of dengue fever a month or about 95,000 dengue fever patients nationwide for the whole of 2019, according to Supakit in the letter attached with a guideline for patients.
According to the Bureau of Epidemiology, 18,000 people were infected with the dengue fever virus from January 1 to May 1 this year, and 27 of them, including 12 children, had died.
Department of Disease Control director-general Dr Suwannachai Wattanayingcharoenchai says the mosquito-borne infection caused a sudden high fever for 2-5 days along with severe headaches and pain of eye sockets and joint/muscle, loss of appetite, vomiting, coughing without running nose, skin rash, and bleeding from gum.
It also could lead to a shock episode, failure of the blood circulatory system, kidney and liver failure, and even death, he said.
Factors that posed more risks to severe or fatal dengue fever symptoms were the patients' pre-existing chronic ailments such as diabetes, obesity, high blood pressure, heart disease, asthma, alcoholism, thalassemia or a previous history of having dengue fever, he added.
SOURCE: The Nation
Read The Thaiger's Top 10 ways of avoiding dengue HERE.
Mariam the young Krabi dugong dies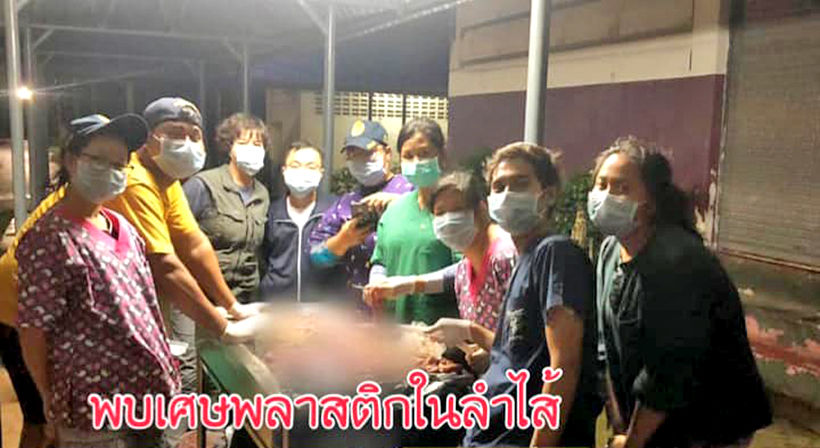 PHOTO: กรมทรัพยากรทางทะเลและชายฝั่ง
The Phuket Marine Biological Centre has announced the sad news about the special young dugong 'Mariam', who was found in Krabi back on April 26.
Young Mariam died earlier today.
The centre posted on its official Facebook page that the vet team found that she'd stopped breathing and her pulse had stopped as well, so they brought her out of the water to try and stimulate breathing.
Initially, they found that she was still responding from her eyes so they return her back to the pond. After checking the pulse, they found that it stopped again so they used some veterinary medications to keep her alive and pulled her out of the water for a second time.
She was pronounced dead at midnight today.
In a post mortem the vets found that Mariam had consumed a quantity of plastic that may have been previously undetectable.
"Rest in peace Mariam, our little angel," says the PMBC post.
Read some more about Mariam HERE.
Turtle rescued on Nai Harn Beach, Phuket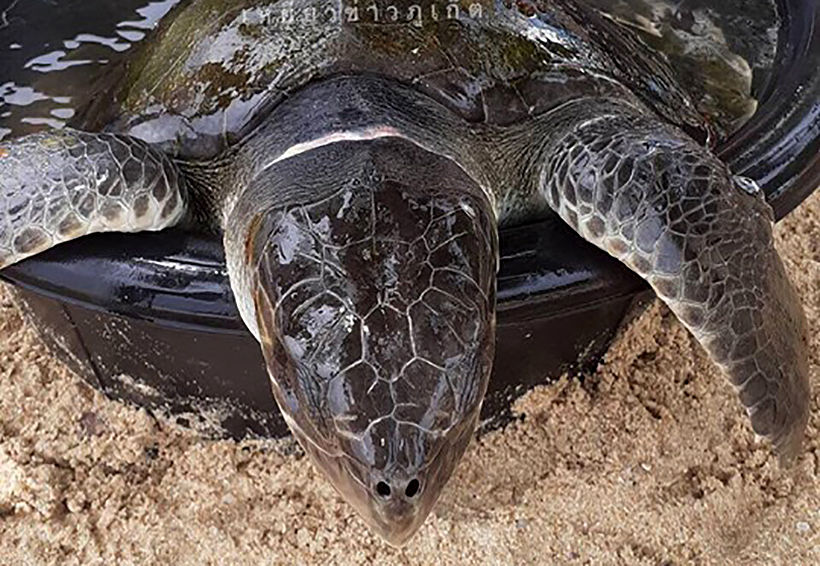 PHOTO: Aroon Solos
Today (August 15) at about 1pm, the lifeguard team at Nai Harn Beach rescued a small turtle, which had become stuck in a fertiliser sack.
They found the turtle washed up ashore with the sack wrapped up around its neck. They tried to carefully remove the sack from the turtle's neck but found that the turtle had been injured around the neck so they contacted the Phuket Marine Biological Centre to take the turtle back to the centre for further examination and treatment.
Well done to the lifesavers at Nai Harn.
VIDEO: Rawai Mayor Aroon Solos
7 year old elephant dies after being hit by truck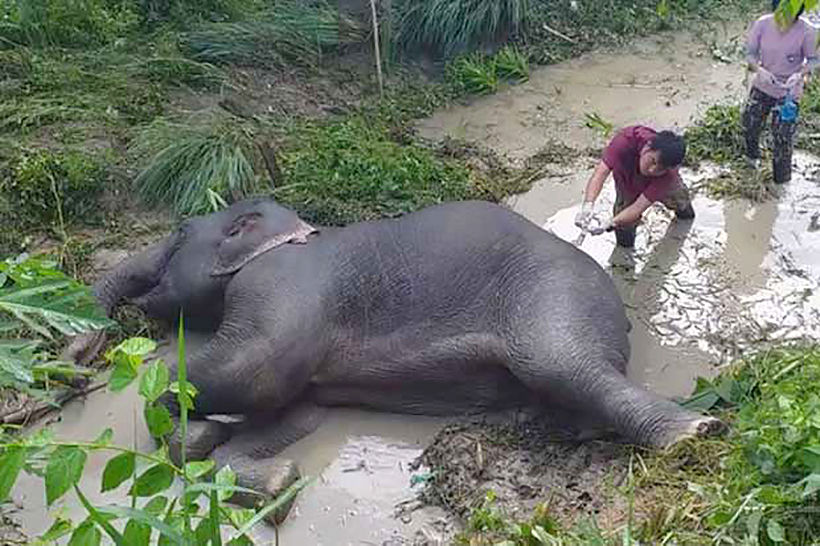 PHOTO: Twitter/@fm91trafficpro
A 7 year old wild elephant has died whilst it was being taken to an animal hospital in Nakhon Pathom after being hit by a truck in Chon Buri early this morning.
The female elephant weighed about 3 tonne and was following her mother at the time, according to a message on social media. The elephant was hit by an 18 wheel trailer truck as it was crossing the road.
The truck driver told officials that he lost control after hitting the elephant causing his vehicle to overturn. The elephant was knocked off her feet into a roadside ditch by the impact of the collision. A crane was used to lift the elephant onto a truck to take her to an elephant hospital. The whole operation took about eight hours.
Veterinarians attending the scene gave the elephant painkillers and were taking her by truck to the Animal Hospital in Nakhon Pathom but she stopped breathing as the truck was passing through Chon Buri.
Veterinarian Thananon Panpetch told the Bangkok Post the elephant was seriously injured and had fractured legs and a broken back.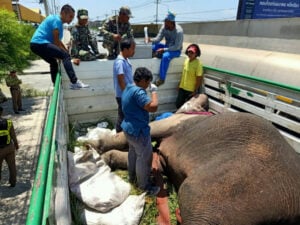 PHOTO: Department of National Parks, Wildlife and Plant Conservation